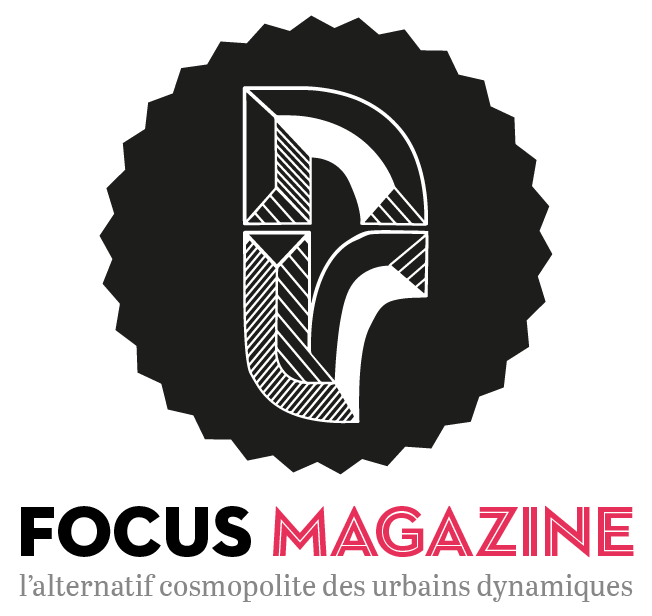 My photos have been published for many years in Focus Magazine. In each issue, a double page is devoted to the concerts of the moment or to a photo report of a current cultural event.
For a concert photographer, this is the opportunity to highlight certain concert photos.
I had the opportunity to publish some photos of great artists, including: Metallica, Muse, Rihanna, Lenny Kravitz, The Roots, Paul Mc Cartney, Oasis, Kiss, Deftone, Slayer, U2, Jamie cullum, Stromae, Elton John, Jay-Z, Sting, Rammstein, Korn, Black Keys, The Cure, Toto, M, Supertramp, Ub 40, Twenty one Pilots,  Marilyn manson, The Offspring, Iggy Pop, Marcus Miller, Gojira, Slash, Robert Plant, Miley Cyrus,Radiohead, Depeche Mode, The Hives, skrillex, System of a Down, Julien Golden, Bring Me The Horizon, Refused, Scorpions, Slipknot, bring me The Horizon, The Prodigy, NIN, Placebo Seal, Motorhead, Alice Cooper, Leonard Cohen, Neil Young, Gun's & Roses, Bruce Springsteen, No one is innocent, Pink, Jamiroquai, Soulfly, Massive Attack, N * E * R * D, etc ...

Some major festivals are also listed in these pages: The Hellfest, The Eurockéennes of Belfort, the Nîmes Festival, the Mainsquare, the breaking waves, etc.
Focus Magazine, what is it?
Focus Magazine is since 2003, a free bimonthly, created by Christophe Malsert. This magnificent magazine is published in 12,000 copies for 30,000 readers, the magazine is distributed in the south of France.
Focus magazine is devoted to Design, art, fashion, travel, music, graphics, but also gastronomy. The magazine invites you to discover a creative, cosmopolitan and urban universe thanks to a playful editorial line associated with first-rate graphics.
Focus Magazine continually looking for trends, new talents, novelty. The magazine imposes the tour de force of free and quality, making it essential in the south of France. Bimonthly creative, it is a concentrate of "urban and chic life".
High-tech and design dossier
 News
 Interviews and portraits of designers, great artists, chefs ...
 Getaway to the most beautiful cities in the world
 Legendary cars
 Selection of concerts, exhibitions, shows ... in the Great South
 Reviews of albums and books
Urban guide & fooding
Exits
Where to find Focus Magazine?
You can find Focus Magazine every two months in the best spots in the south of France: Montpellier, Nîmes, Avignon, Aix-en-Provence and Marseille.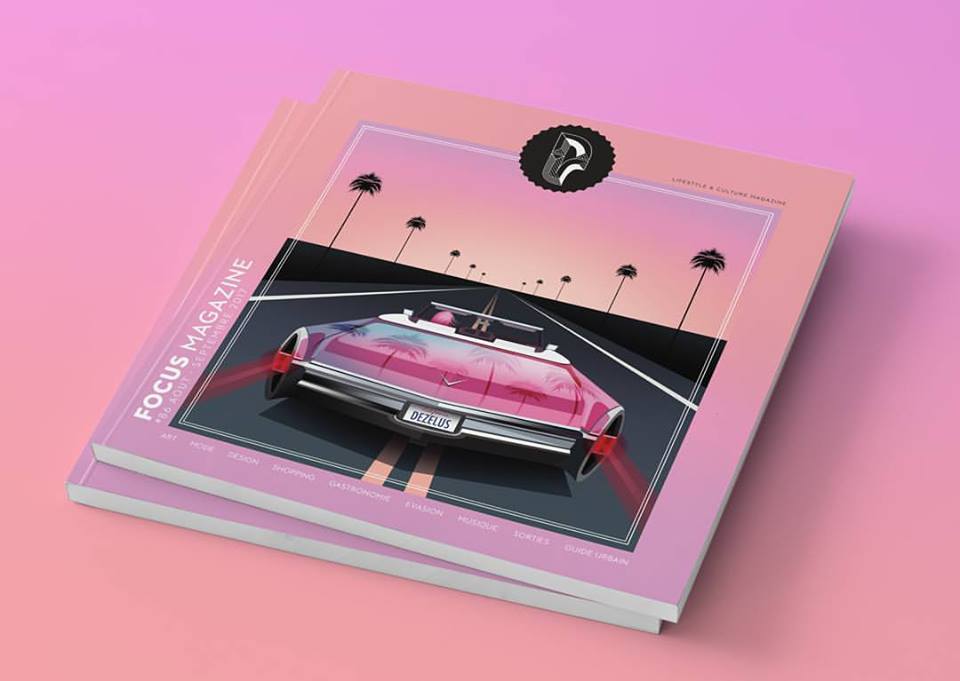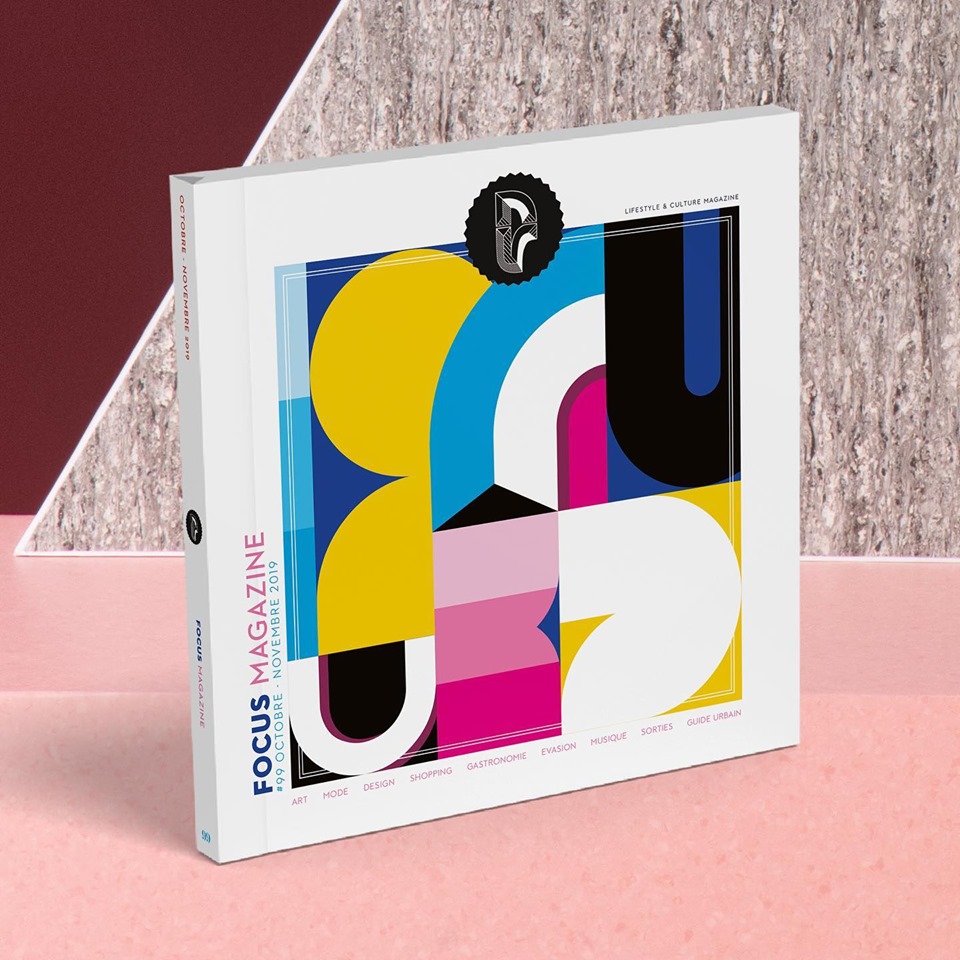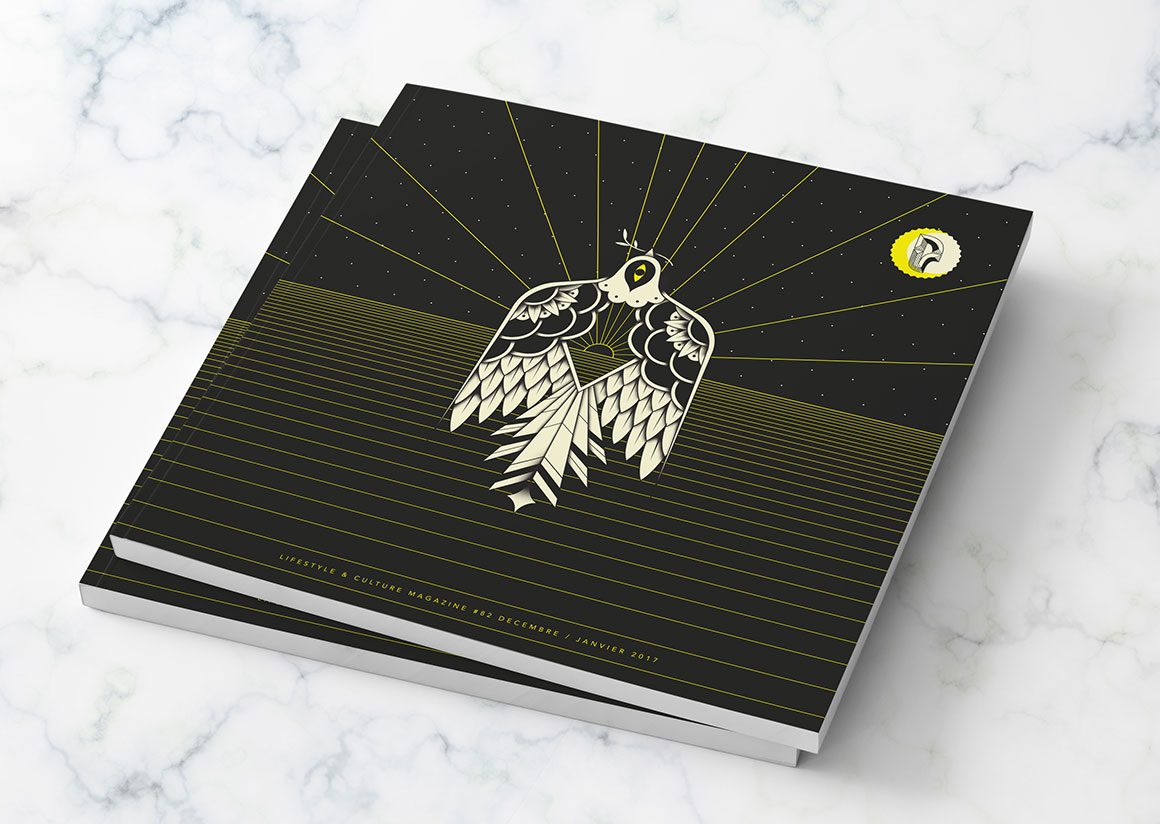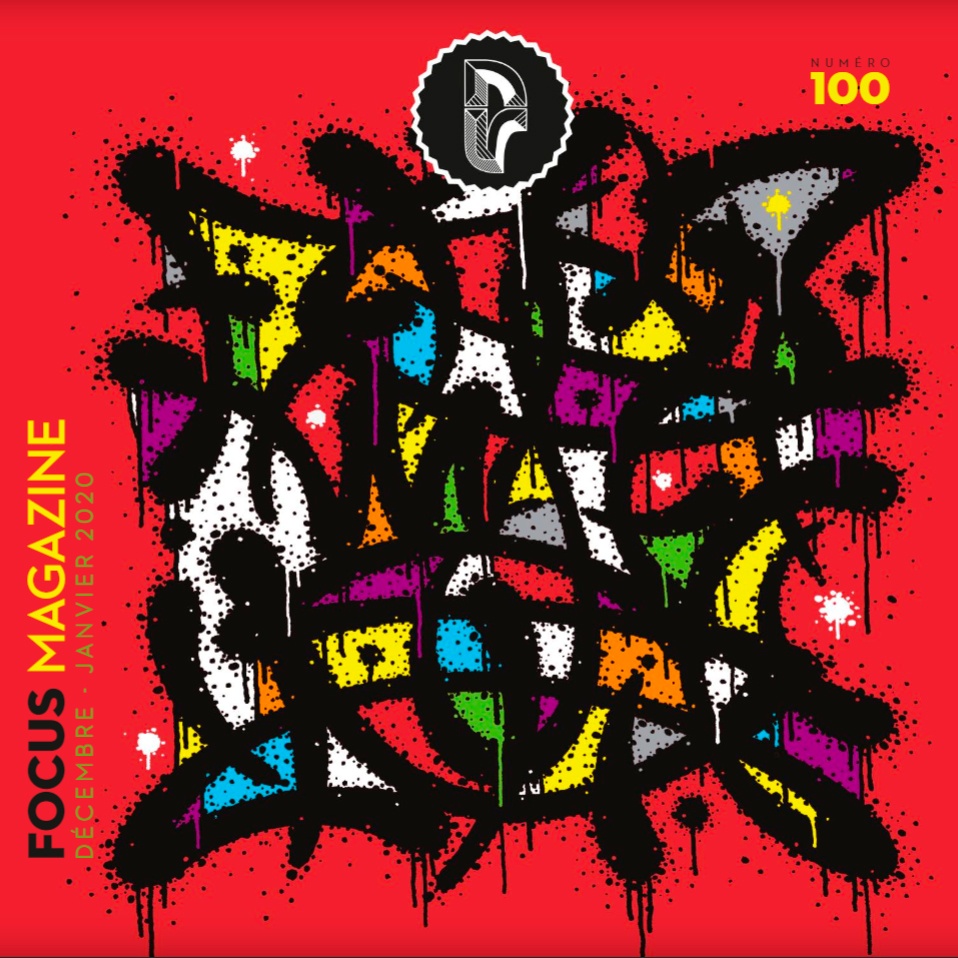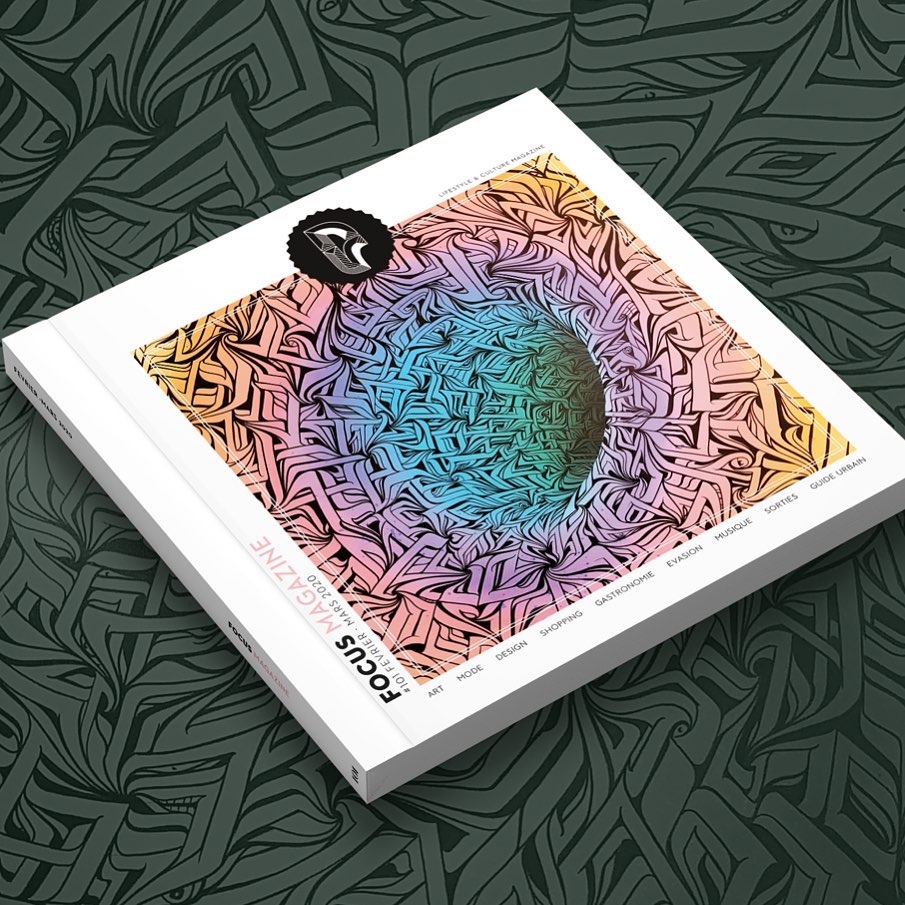 Focus Magazine: already 100 issues
Focus magazine started with 36 pages, after 100 issues, the magazine now has 160.
Over the years Focus has developed its content and created a unique and high quality artistic direction with each issue. Recently, number 100 was published, a real milestone for the magazine.
For the occasion, the magazine created several different covers, and called on the graphic designer Supakich. SupaKitch is a visual artist. Born in Bagnolet, he lives and works in Biarritz with his wife Koralie, also a recognized artist.
SUPAKITCH in Focus Magazine
Raised in manga and hip-hop culture, passionate about drawing and music since his childhood, SupaKitch finds in the street a multitude of supports which allow him to grow. His first graffiti dates from 1990. Around 1994, Graffiti took a real place in his life: under the pseudonym of "Ride" he founded the HV team. A year later, a meeting with Hazy (photographer and graffiti artist) and Eone (music producer and graffiti artist) will lead him to his first work in which he mixes different techniques (painting, photography and graphics), whose main theme is music. .
A true composer of graphic melodies, he continues to explore his "Listen To My Picture" concept, appropriating printed circuit technology. This technique, similar to the technique of "engravings" by illustrators of past centuries, today symbolizes the beginning of progress in the field of electronics. This contrast of time, nostalgia and technological progress is omnipresent in his work.

At the end of the 90s, he began to mix different techniques on the walls, thus using aerosol paint, paint with a brush, stencils and even collage. Originally from the graffiti movement where the choice of wall and background play an essential role, SupaKitch began to create its own resins in 2016 embellished with different patterns.
These patterns remind him of the ocean surface, but also the texture of the elements. Gold leaf is used to improve the reflection of the sun. Through the technique borrowed from shapers, SupaKitch likes to be surprised by the patterns his works take, when art follows its own path.
The surface thus becomes an object that can be cut to create a rhythm in the composition of the works which then freezes thanks to the resin which solidifies.

Interview with Christophe MALSERT, Director publication
Christophe Malsert is the publication director of the free magazine FOCUS MAGAZINE; bi-monthly print magazine and online lifestyle magazine. Distributed in Montpellier, Nîmes, Avignon and Marseille and is aimed at all dynamic city dwellers. I really like his editorial line.
We discover articles on many subjects such as architecture and design, escape, gastronomy, music… Its artistic cooperation in the field of graphics with talented illustrators makes this city guide very attractive. Very curious about this "urban concentrate and stylish life", it is for me a kind of rich and innovative content of which I am an absolute fan! This is why I am happy to have had the pleasure of interviewing Christophe Malsert.
How do you manage the current health crisis in your professional activity?
Christophe Malsert Focus Magazine:  We will not lie to you, the first 4-5 days of imprisonment was very difficult for the team as we were preparing the April-May magazine. We didn't know how long the crisis would last. In the beginning, we also had to quickly resolve with our accountant a partial dismissal of our team and analyze our ability to stay in time. Then we started to think about how to stay in touch with our readers (via social networks) and to try to support our partners (traders, very small businesses, etc.).
Focus is also a graphic studio, which is why we have used our know-how in the field of communication to serve our customers. Currently, we are all in constant contact to discuss new topics that we would like to discuss in the following magazines.
The behavior of each of us will change after this crisis and after this particular period we have to try to reinvent ourselves.
What are your "tips and tricks" for adapting to the new situation?
Christophe Malsert Focus Magazine: We don't really have 'tips and tricks', but what we're saying makes sense. Even though the crisis has changed our pace of life, we try to impose a small daily schedule. Staying in shape (regular physical exercise) is already a priority. If the body is in good shape, the head and morale follow, but we will need it when we recover.
There is also a good closing, it is TIME…. Time to read, time to cook (of course with seasonal produce for short circuits), time to train… Time to do all the things that we usually put off later in the year 😊. It's especially important not to fall into disaster, being drunk on too many anxious posts (or fake posts) that abound in social media.
Let's try to stay positive, there are many great initiatives out there, and holding them back creates an unprecedented wave of solidarity. Let's think about tomorrow and learn to change our society (at our level), which is at a turning point.
Interview conducted by myurbansweetnesses.fr
---
Eric CANTO Photographer: Concert photos, portraits, album covers.
Visit my portfolio Visit the blog Visit the shop contact me