The coronavirus pandemic is undermining the Metal industry by canceling festivals by postponing tours. But groups react by posting their incredible performances online like  Metallica, Gojira, Slipknot, or even Iron Maiden. Friends of metal concert… You have plenty to do.
No Metal Concert before 2021?
In a New York Times Magazine article, five public health experts were asked about the reopening of businesses; sad and disturbing announcement for the festivals of metal concerts.
Pessimistic Healthcare
Indeed, Zeke Emanuel, Director of Healthcare, one of the five experts questioned on various aspects of the restarting of daily American life, insisted on the fact that a return to normal functions should be done "in stages and that 'it must start with greater physical distancing in the workplace that allows people at lower risk to return "and that larger gatherings such as festivals," will be the last to return ". He anticipated beyond a year "In reality, we are talking about the fall of 2021 at the earliest. "
One goal: to reduce the number of infected people
Reopening public and work spaces inevitably means that there will always be virus transmission between people, that is, an ebb and flow of the increase and decrease in the number of infected people.
"In Hong Kong, Singapore and other places, we see resurgences when they open up and allow more activity.
It will be this roller coaster, from top to bottom, "he said. He added, "The question is when does it increase. Can we do better testing and trace contacts so that we can focus on particular people and isolate them without having to re-impose lockdown like we've done before? "
Considering the lack of tours, countless artists continue their work. They continue to broadcast metal concerts, and gather everywhere to offer live performances to all their fans.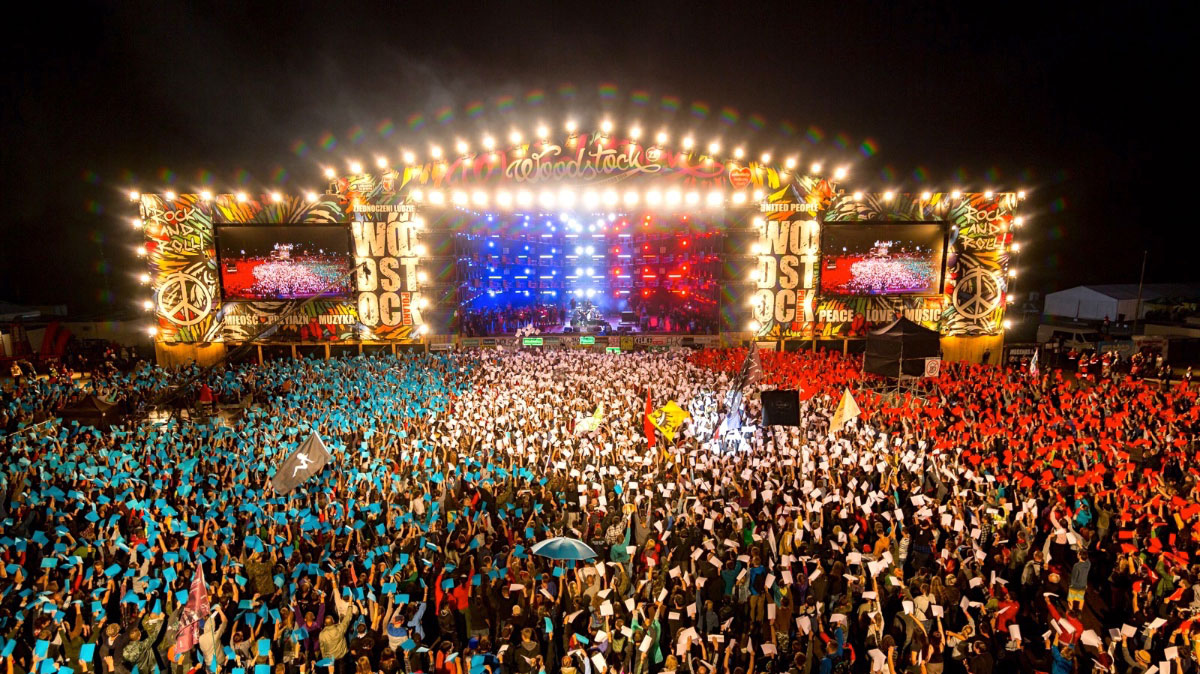 For example, Dave Grohl and Billie Joe Armstrong have had concerts in their living room, where they play their great classics that everyone loves.
Whether it's an online festival in a game or a live Facebook one, there is something for every rock and metal fan. Some organizations and labels even host a different artist every week.
See some examples below. Take advantage and stay safe!
Metallica Mondays
Every Monday evening, Metallica streams a previously recorded metal concert performance on her Facebook and YouTube channel. Stay up to date with every performance by following their social media accounts.
Weekly Knotfest Live Streams
The Knotfest website will broadcast a live performance of your favorite metal concerts every Friday. So far, they've released sets from Lamb of God and Megadeth, both of which featured live chats with members of the bands.
Napalm Records "Napalm Sofa Series". Napalm Records will host several groups on their "Napalm Sofa Series", which will take place as a live broadcast on their Facebook page. Make sure to stay tuned for updates as they advertise different performance on a regular basis.
In short, faced with the colossal consequences of COVID-19, the entire music industry is trying to find solutions to meet the needs of the public and make them wait ... a little.
---
Eric CANTO Photographer: Concert photos, portraits, album covers.
Visit my portfolio Visit the blog Visit the shop contact me
Bonus: the history of Metal ...
Although the origin of the term metal is largely attributed to novelist William Burroughs, its use actually dates back to the 19th century, when it referred to canon or power in general.
It has also been used to classify certain elements or compounds, as in the phrase heavy metal poisoning. This musical style appeared in Steppenwolf's lyrics "Born to be Wild" (1968), and in the early 1970s rock critics were using it to refer to a specific style of music.
British bands of the mid-1960s such as Cream, the Yardbirds and the Jeff Beck Group, with Jimi Hendrix, are generally credited with developing drum, bass and bass sounds. heavier guitar that differentiates this musical style other rock blues.
The new sound was codified in the 1970s by Led Zeppelin, Deep Purple and Black Sabbath with the release of Led Zeppelin II, Deep Purple in Rock and Paranoid, respectively, which featured heavy riffs, power chord, mystical lyrics. , guitar and drum solos and vocal styles that ranged from the tears of Robert Plant of Led Zeppelin to the moans of Ozzy Osbourne of Black Sabbath.
By developing increasingly elaborate live performances and touring relentlessly throughout the 1970s to make up for their lack of radio coverage, groups such as Kiss, AC / DC, Aerosmith, Judas Priest and Alice Cooper established an international fan base.
The popularity of this musical style plummeted during the disco years in the late 1970s, but it was more successful than ever in the 1980s as Def Leppard, Iron Maiden and Saxon led the 'new wave of heavy metal'. British "which, with the impact of Eddie Van Halen's astonishing guitar virtuosity, revived the genre.
A wave of "glam" Metal, with specific bands like Mötley Crüe and Ratt, emanated from Los Angeles from around 1983; Poison, Guns N 'Roses and hundreds of other bands then moved to Los Angeles hoping to secure recording deals.
But heavy metal had become a worldwide phenomenon with the success of the Scorpions and other bands from Japan to Scandinavia.
The most important musical influence of the decade has been the adaptation of chord progressions, figuration, and virtuoso ideals of Baroque models, especially Bach and Vivaldi.
Like Van Halen, guitarists such as Ritchie Blackmore (of Deep Purple), Randy Rhoads (with Osbourne) and Yngwie Malmsteen demonstrated new levels and styles of rock guitar technique, exploding popular stereotypes of this musical style as monolithic and musically simple.
The metal broke into subgenres in the 1980s.
A smaller, harsher-style underground scene has developed in opposition to the more pop-oriented metal of Bon Jovi, Whitesnake and glam bands.
Metallica, Megadeth, Anthrax and Slayer were the pioneers of thrash metal, which is distinguished by its fast tempos, harsh voice and guitar timbres, aggressiveness, and critical or sarcastic lyrics.
The more widely popular styles of heavy metal practically took over the mainstream of popular music in the late 1980s, but the coherence of the genre crumbled around the turn of the decade; bands like Guns N 'Roses and Nirvana have drawn fans in different directions, and many fans have given up on rap music as well.
During the 1990s, many stars of previous decades, such as Van Halen, Metallica and Osbourne, enjoyed continued success alongside newer bands such as Soundgarden, but the heavy metal name was used less often to market these bands. or to define their community of fans.
Musicians and heavy metal fans were harshly criticized in the 1980s. Political and academic groups have sprung up to blame the genre and its fans for causing everything from crime and violence to discouragement and suicide.
But music advocates stressed that there was no evidence that heavy metal's exploration of madness and horror caused, rather than articulated, these social ills.
The lyrics and imagery of the genre have long touched on a wide range of subjects, and its music has always been more varied and virtuoso than critics like to admit.