Introducing concert photographer Ross Halfin
Ross halfin (born August 11, 1957) is a British rock and roll photographer. He began photography while working for Sounds magazine in the 1970s, where he shot various artists on the punk scene, including the Sex Pistols, Clash, Jam, 999 and The Adverts.
After partnering with writers Geoff Barton and Peter Makowski, Ross Halfin worked primarily in the United States with groups such as AC / DC, UFO, Rush, Journey, Aerosmith, and Black Sabbath. He has toured with many groups, including Metallica , Black Crowes, Aerosmith, Soundgarden, Queens of the stone Age Ozzy Osbourne, Kiss , Iron Maiden, Status Quo, Def Leppard, Mötley Crüe, Van Halen, and The Mars Volta.
Cult photographer, Ross halfin follows Metallica for almost 30 years. From their very beginning in 1981 until their World Magnetic tour in 2010, he has seen it all, immortalized everything, helping to make this group the rock legend that the whole world knows : "He is always planted in front of your fucking face ... Every drop of sweat, every molecule of saliva, every superfluous nose hair ... Damn, he grasps everything because he's always there. »Lars Ulrich
The career of Ross Halfin photographer
Ross Halfin has worked with all the stars planet Rock and Metal, including Iron Maiden, Def Leppard, KISS, the Clash, the Sex Pistols and the Who. He lives in Surrey, England.
Having studied fine art at the Wimbledon School of Art in the 1970s, Ross Halfin planned to become a painter, but found the art school too pretentious and also stuffy.
Almost by accident, Ross Halfin became passionate about musical photography, introducing his devices photo in concerts like The Who, AC / DC, Led Zeppelin, Man and Free. Because Sounds, Melody Maker and NME were interested in the punk scene, Ross halfin had also toured The Clash, The Sex Pistols, The Jam, Adam Ant, The Adverts, Blondie and The Specials.
Gigs and rock stars who behaved like such, not little self-pitying apologetic things. He would spend the next decade traveling the world with heavyweights such as Iron Maiden, Metallica, Def Leppard, Guns N 'Roses, Kiss and Mötley Crüe. Ross Halfin will also work as the official tour photographer for Paul McCartney, George Harrison and Qui among many others.
Photographer Ross Halfin has also made album artworks, touring programs, posters, and countless magazine covers (her iconic image of AC / DC's Angus Young honored by Kerrang's No.1!).
Ross Halfin, a music photographer but also a travel photographer.

..
Far from the world of music and its escapades, Ross halfin increasingly interested in travel and travel photography.
"I had toured all over the place, covering the punk scene with folk and soul, and of course all rock," he explains. "I am recognized as a concert photographer, but I'm not just that ...
In the 1990s, when the music and its distribution started to change, I also started to change too, I wanted to photograph other subjects. Travel photography has become important to me; I had painted landscapes in the arts faculty and felt like I was going back in time.
These images remained unpublished until Sojourner, a photo book captured during downtime on Global Missions, which was released via Genesis Publications in 2011. "I took them all for my own enjoyment," he says. "My only regret is that I didn't get into travel photography. For me, there are no more beautiful things than the texture of an Asian sky. "
Does Ross feel misunderstood? "Not exactly, but I'm definitely stereotypical," he replies.
For Ross Halfin, there is only one definition of a good photo. "It's something that will stop someone in their path," he said. "It should make them want to go back, look and examine in more detail. That's why it annoys me when designers put too many words on a magazine cover I made. This image should just sell the magazine, and nothing more. "
Discover its official website: Ross halfin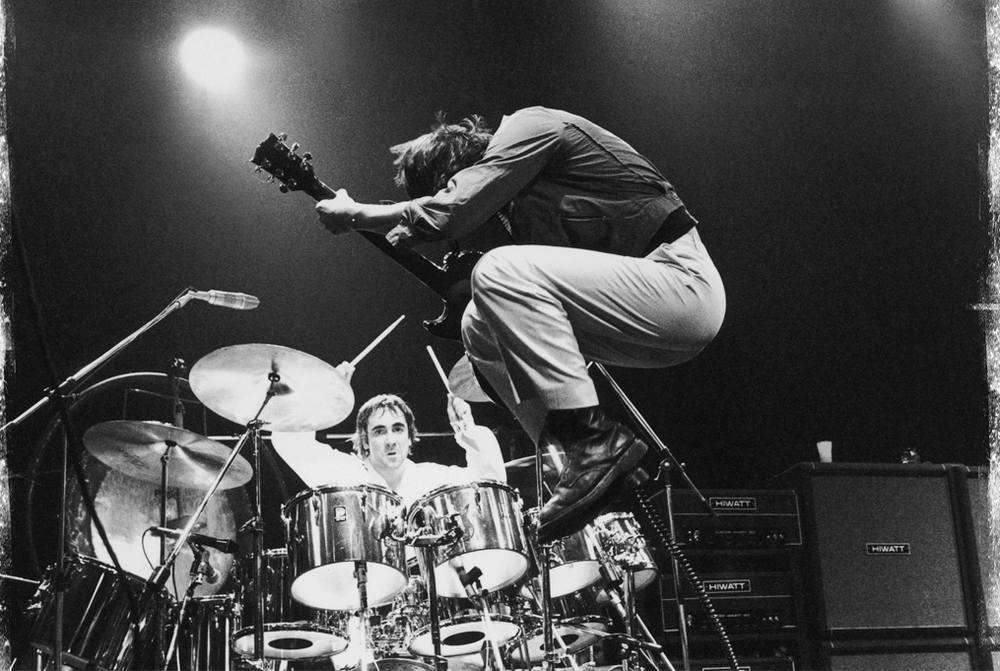 Ross Halfin concert photographer the WHO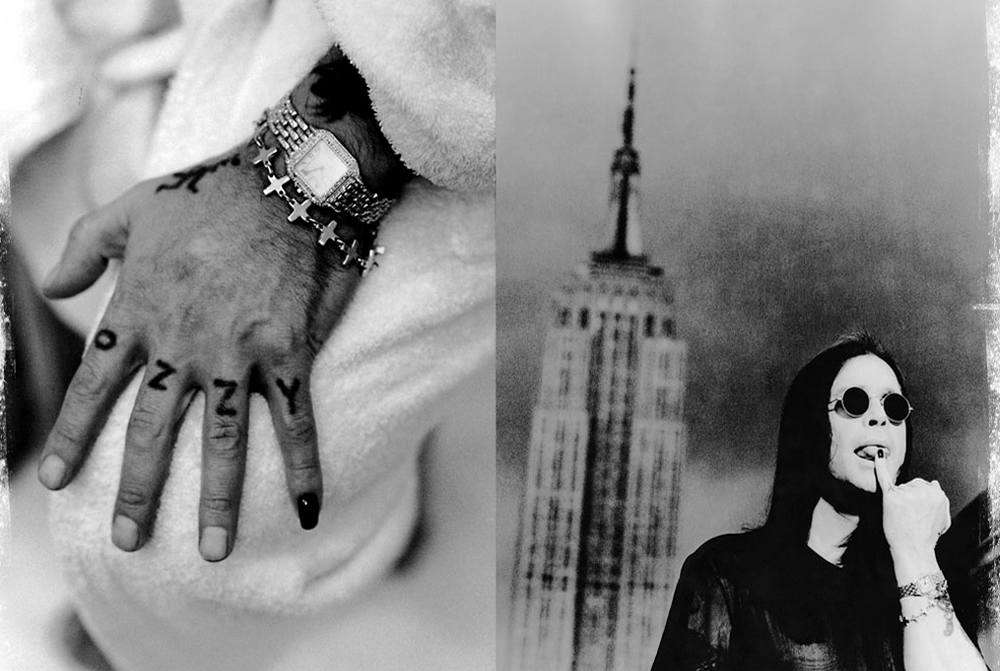 portrait artist musk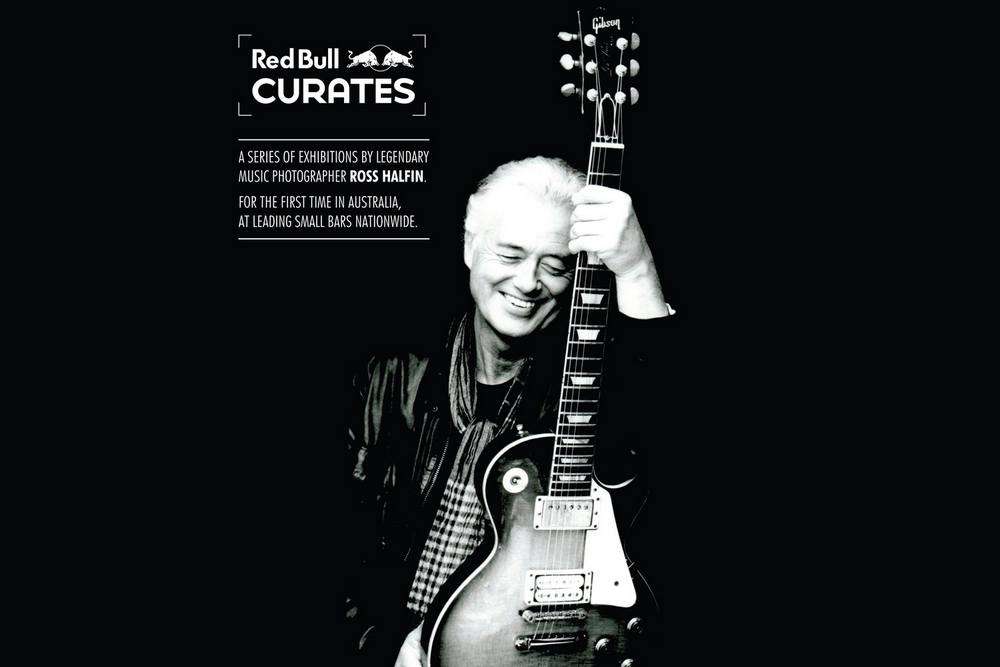 You do not know the achievements of concert photographer Eric Canto? Discover his photos, album covers and other achievements:
---
Eric CANTO Photographer: Concert photos, portraits, album covers.
Visit my portfolio Visit the blog Visit the shop contact me
BONUS: INTERVIEW WITH PHOTOGRAPHER ROSS HALFIN
I first toured Metallica in 1984. Their drummer, Lars Ulrich, called me and I continued to avoid him. I had seen pictures of him, and I thought he was just this Danish guy who looked like a complete idiot.
But then Metallica manager Peter Mensch called me up and said, 'Look, stop being an asshole. Go to San Francisco and tour my new band. That's what I did, and that was the start of my relationship with them. In fact, the only reason I ended up photographing Metallica was because they wanted the Iron Maiden photographer - I was working for them at the time.
For Metallica, Led Zeppelin (with whom I also worked) meant nothing. But Iron Maiden meant something and Metallic wanted their photographer. I have been working with them ever since. I'm going to pay tribute to the group: they are very aware of who they are, what they do and how they want to be photographed. But they're also very open to doing different things.
I'm a rock photographer, not just hard rock or metal. I am particularly known for metal because I worked for Kerrang! magazine in the '80s, but it was more because instead of going to Leeds to shoot the Pet Shop Boys, I could go to Hawaii to do Aerosmith. Where do you prefer to go? And at the time, the National Union of Journalists made sure that if you shoot in color, you get paid twice as much as for black and white, and Kerrang! was in color.
The worst photoshoot I have ever done was when I first worked with Led Zeppelin in 1979. I was young and really impressed.
Robert Plant approached me and said, "Do you know how to take a picture of Robert Plant?" He pushed me in the chest and said, rather nastily, "Quick. I was shooting a cover for Sounds magazine, and I did the shoot, but I was so nervous that I did Plant's photoshoot, not mine. I did what he wanted, which made it look very boring.
I left and I thought, "I'm never going to let anyone do this to me again," and I never did. I was so naive that he completely threw me out. Don't let them do this to you, because if you do, you're just going to have a boring picture.