Rock hard magazine is a cult magazine for the European metal scene. Specialized in hard rock and metal, Hard rock appears in about twenty countries in Europe including France.

The history of the German Rock Hard magazine
Rock hard magazine (also RockHard) is a German music magazine published in Dortmund, Germany, with other language editions in various countries around the world, including France, Spain, Brazil, Portugal, Italy and Greece. The magazine focuses on the content of hard rock and of heavy metal , including reports, interviews, specials, reviews and news.
Next to the German edition of Metal hammer, this is the first magazine metal and hard rock in Germany. The German news magazine Der Spiegel called it the Zentralorgan ("central organ"), others called it a Kultzeitschrift ("cult magazine").
Founded by Holger Stratmann, over 300 issues have been published in Germany since 1983; it has been published monthly since 1989. Rock Hard magazine is independent from the major media companies. Its slogan is "critical, competent, independent".
Since 1990, the magazine 's employees have also organized the Rock Hard Festival, which has been held annually in Gelsenkirchen on the Whitsun weekend since 2003. The festival is broadcast by the news magazine Spiegel Online, the Internet edition of Der Spiegel and by WDR television under the Rockpalast label.
Götz Kühnemund was editor-in-chief of Rock Hard magazine from 1990 until January 2014, when he and other editors had to leave the magazine due to financial need and creative differences with magazine founder and publisher Holger Stratmann.
Kühnemund, who is a well-known figure not only of the german metal scene, was known for his efforts to preserve what he called the " real heavy metal Instead of becoming more commercial, opening up the magazine to influences from different metal sub-styles.
Kühnemund's departure has been compared to "the pope leaving the church". Kühnemund then founded a new magazine called Deaf Forever. Boris Kaiser and Michael Rensen became the new editors in a dual direction.
Since February 2016, only Boris Kaiser is editor-in-chief, while Michael Rensen works again as editor.
Rock Hard magazine has its own music streaming channel on the Internet video portal Putpat.tv.
Rock Hard magazine also publishes its own mobile application in addition to the magazine available on iTunes and Google Play. This development was due to the decline in sales of the print magazine, a phenomenon that has affected the entire music press in Germany in recent years and has also forced Rock Hard to "focus on the core business", using the online sector. for marketing and additional services.
The history of RockHard magazine in France
In France, Rock Hard magazine has been available since June 2001 and is published by Grands Malades Éditions SARL. It was created by Marc Villalonga and Philippe Lageat, a photographer and journalist who has already proven himself in other newspapers and who left their previous employer, Hard Rock Magazine, in order to stand on their own feet.
The editorial staff of Rock Hard magazine is completed by Stéphane Auzilleau, Benji, Charlélie Arnaud, Emmanuel Hennequin, Djul, Guillaume Fleury, François Blanc, Stephan Biard and Morgan Rivalin.
We find the same headings as in the German version and original headings such as the "Glass Eye" (photograph of a famous musician commented by its author), "Première Fois" (the first times of an artist) , "In the skin of ..." (the tattoos of an artist) and, above all, the " Ideal metal library »(A selection of the best albums of each genre).
The editorial staff of Rock Hard magazine also prides itself on producing a "100 % independent" magazine. The latter is indeed capable of financing itself entirely on its own. The French version is distributed in France, in Belgium, Switzerland, Luxembourg and Canada.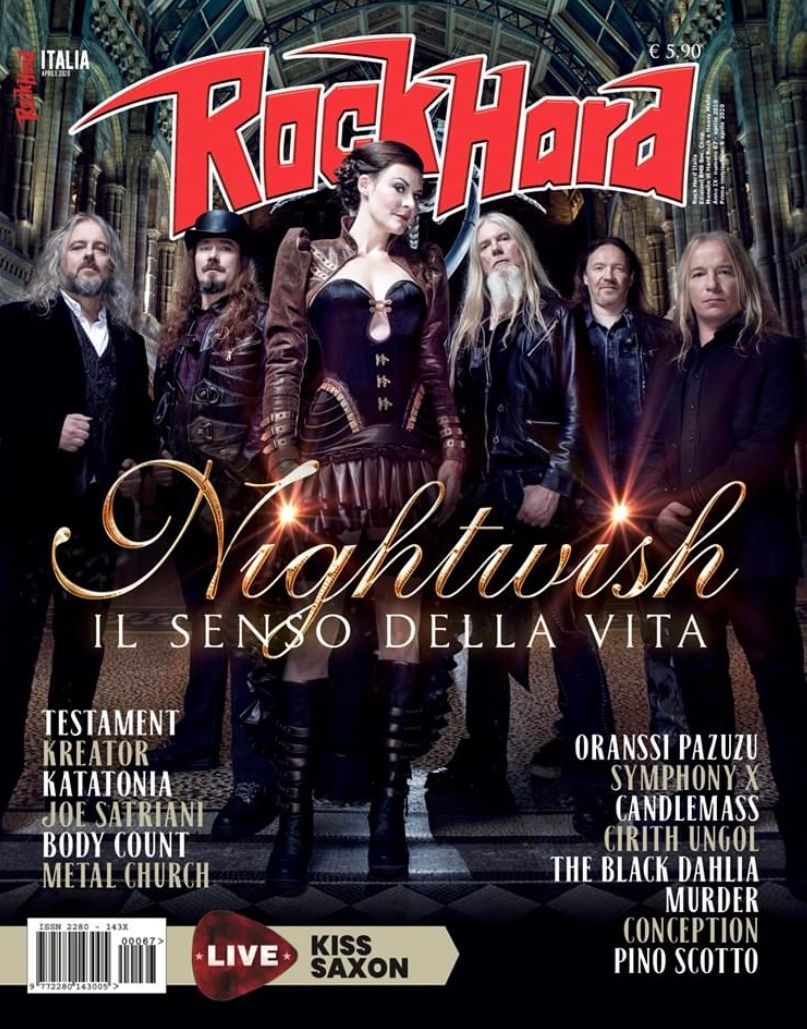 In April 2009, Rock Hard magazine enjoyed an unexpected exposure since the PS deputy Patrick Roy, during the debate on the Hadopi law, brandished the magazine in the tribune of the National Assembly in order to explain to the hemicycle that the internet has fostered the emergence and dissemination of small groups - such as Rock Hard magazine lists them.
During the questioning session to the government on March 30, 2010, Patrick Roy did it again with a copy of the special issue devoted to the 2009 edition of Hellfest before questioning the Minister of Culture on the controversy arising from the words of Christine Boutin and Philippe de Villiers on the extreme music festival.
In June 2010, issue number 100 of Rock Hard magazine was released, which traces the ten-year editorial career.
---
Eric CANTO Photographer: Concert photos, portraits, album covers.
Visit my portfolio Visit the blog Visit the shop contact me
Bonus: interview with Holger Stratmann, founder of Rock Hard Magazine
Hello Holger Stratmann, You have a lot of competition from the previously mentioned webzines, YouTube and algorithms of Spotify and Co. when it comes to music recommendations and music reports. Of course, social media also plays a role as it gives musicians the opportunity to share their news themselves with the world. But what strengths and advantages do you think a print magazine still has over all of these things?
I think the art will be first of all to seamlessly connect these two worlds. That you combine the speed and immediacy of the internet with longer articles, because it is still difficult for me digitally. Much depends on the type of presentation and ease of reading. Journalism should always want to tell longer stories first.
Whether they can then be read in print or digital form is of secondary importance as long as they are paid for. Because a well-researched story isn't even written that way. And if it's meant to be something that's always timeless at best, then it's worth it.
There are a lot of Rock Hard stories from the last five years that were in the magazine and are now gone unless you pick up an old magazine. For me, it's not a question of format. I think digital is really good.
I can sit at home and scroll through texts from a few years ago. I spontaneously mention "Heavy Metal in Africa" by Andreas Schiffmann. Maybe a group or two have joined now, but it's still very relevant. But it is important that there are such stories and that we find someone who pays for them so that Andreas Schiffmann can write this story.
It is a matter of appreciation. How the story then reaches the reader is actually relatively secondary. The important thing is that the story exists.
Rock Hard is a kind of marketplace for all the actors of the scene who are presented there. This allows us to bring together people who might not otherwise have found each other. Of course, you can search for a group on Google today, but if you don't have the name, you have to find it somewhere.
And it is this filter function. It is also a very important aspect because today, everyone in the living room can more or less record a single disc. You can't hear everything either, no one can do that. But our 30 or 40 people, who have their stage up their sleeves, can make it a best-of. If this no longer existed, the level of the music scene would drop dramatically.
There are of course other magazines and ezines. But it is important that there is media that does the filtering, and we also claim to do so in a professional manner. This means, on the one hand, that you should always give your all and align your day accordingly, and on the other hand, that you approach it independently and critically. And it is important that it exists. The form in which it is read is less important. Anyone can do it as they wish.
You have now spoken of the print and online concordance. Some magazines such as the UK NME or here in Germany Spex and Groove switched to purely online operation after the print edition ceased. Could you imagine this step for Rock Hard depending on the future development of the magazine?
Well, I would probably be an incredibly bad editor if I couldn't imagine that. But of course, that's a damn dangerous thing to moderate. Of course, we think about it. You have to have the right timing.
You can't be too early, not too late, and a little luck is part of that as well. In addition, you are incredibly dependent on technology. This should not be forgotten. A print magazine like this doesn't work on its own, but we know every step of the way.
Digital only needs an Apple or Android operating system to bring innovation and as a publisher you have no influence on how content is displayed. Of course, there are people who take care of this and who are paid very well for it.
But that's the crux of the matter for me, the rapid pace of digital publishing. What devices are currently in?
How do the systems work? What is the basic policy? This is all changing very quickly. When we launched our app, the iPad was the device of the future. I was absolutely delighted with the way it was displayed and still read my magazines on the iPad today.
But all of a sudden everyone had huge cell phones that you couldn't even put in your pocket. You are not involved in this development. There are people who make predictions, but you can't always trust them. It is incredibly dangerous.
The question of knowing if, when and how we will take this step ...