Patrick Demarchelier is one of the world's most coveted fashion photographers. He has created iconic portraits and photographed covers and campaigns for many influential publications and fashion houses.
In 2003 he said: "I have no formal qualifications, just the school of life.
I learned the most just by taking pictures; a lot of photos. I made a lot of mistakes, but often you learn the most from your mistakes. Being a photographer is like being an athlete. You have to train every day. "
The beginnings of Patrick Demarchelier photographer
Born in 1943, Patrick Demarchelier was raised in the small town of La Havre, near Paris, by his mother.
He had a modest education and spent most of his childhood living with his four brothers and his mother in Le Havre. His stepfather bought him a camera for his 17th birthday, and he quickly learned to develop films and retouch negatives. He then began to photograph friends and weddings.
Sone love of photography started at age 17 when it was first given. her first camera by her stepfather. He moved to Paris at the age of 20 to work in a photography lab, printing newspaper photographs.Vogue .
He worked with Grace Coddington during her tenure at British Vogue and gave him credit for helping launch his career. "It was the best magazine in the world, the one you really wanted to work for, so being with her was a big step forward," he told the Telegraph in 2012. In 1975, after gaining a reputation as a respected fashion photographer in France, Demarchelier decided to follow his girlfriend to New York, even though he didn't speak a word of English. 
Patrick Demarchelier has worked as a freelance photographer and assisted such figures as Henry Cartier-Bresson, Terry King and Jacques Guilbert, and his work has since appeared in numerous publications, including many Voguecovers, and he has shot campaigns for Calvin Klein, Ralph Lauren, Chanel, Elizabeth Arden, Dior, Giorgio Armani and Louis Vuitton to name a few.
Patrick Demarchelier becomes Diana's photographer
In 1989, Patrick Demarchelier became the personal photographer of Diana, Princess of Wales, who contacted him after seeing one of her photographs on the cover of Vogue . "I remember when she first contacted me.
"I had made a photo for vogue in which a model opened his coat to show the photo of a laughing little boy hidden in the inside pocket. The boy was, in fact, my son, and Diana, maybe because of her little boys, liked this photo so much that she got in touch. We are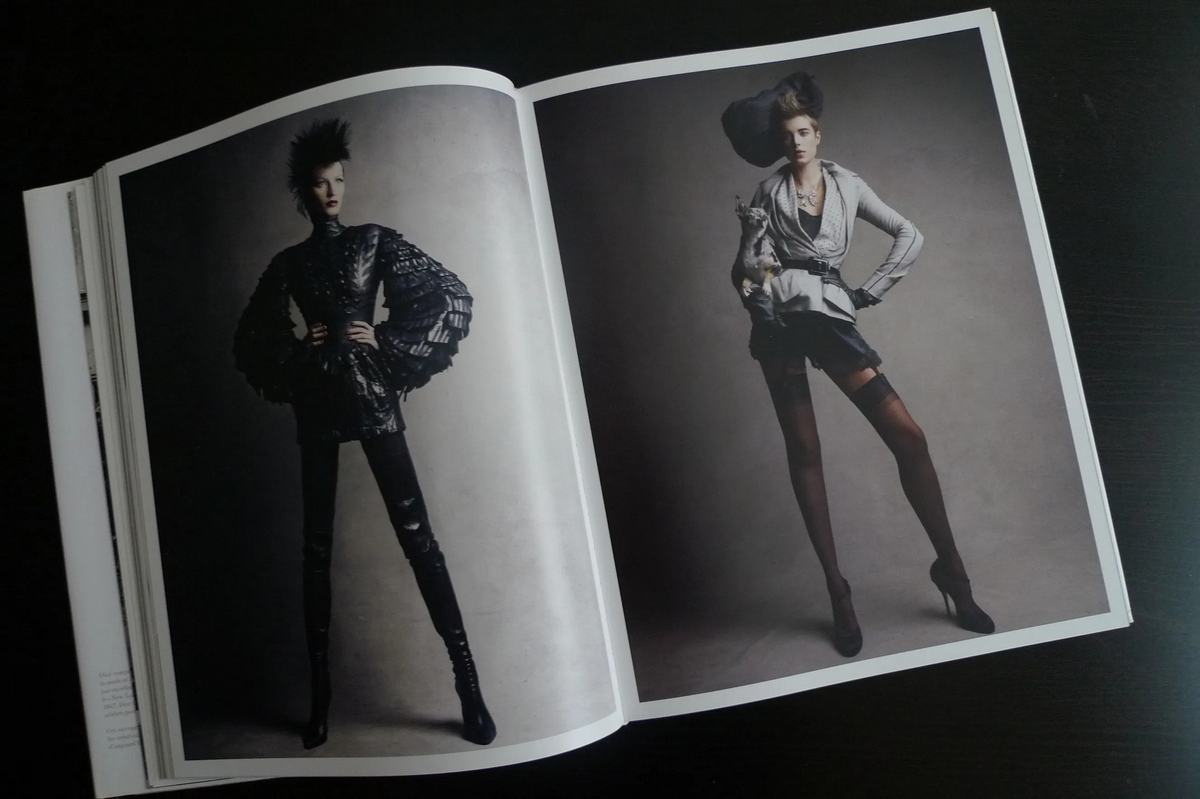 become friends. "
She was funny and sweet - but basically she was a very simple woman who liked very simple things, "he told the Telegraphin 2008. He was the Royal Family's first official non-British photographer. In November 2007, he was honored as an officer of the Order of Arts and Letters by the French Minister of Culture. 
The following year, his work was the subject of a major retrospective entitled The cult of celebrity at the Petit Palais in Paris. In October 2011,Patrick Demarchelier publishes the coffee table book Dior Couture Patrick Demarchelier- a collection of photographs of Dior Couture pieces ranging from the very first collection of Dior himself in 1947 to those of Galliano at home.
He said his favorite subject to photograph is his dachshund, Puffy. "When people ask me what your favorite portrait is, they expect it to be Diana, or someone famous. But the answer is my dog, Puffy. They think I mean Puff Daddy. No, it's the dog, "he told the Telegraph in 2012. He turned the calendar Pirelli in 2005, 2008 and the 50th anniversary issue with Peter Lindberg in 2014. He lives in New York with his wife Mia, a former model, with whom he has three children.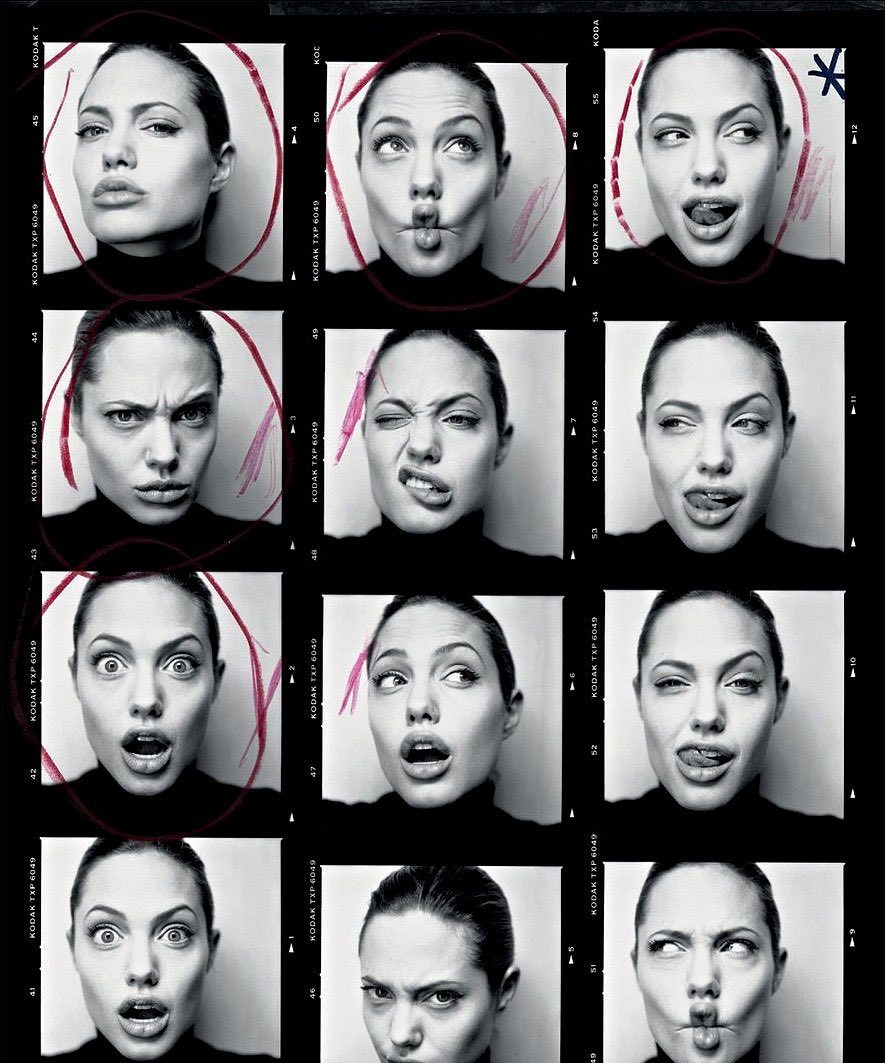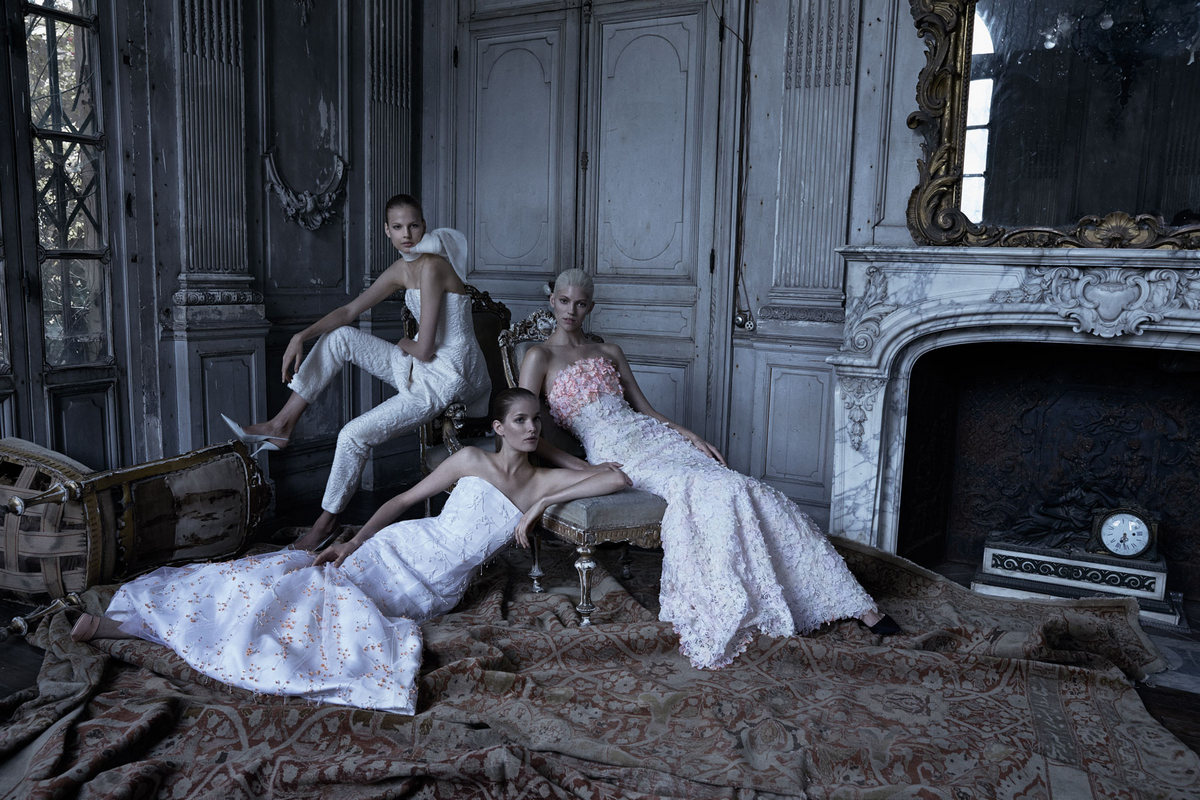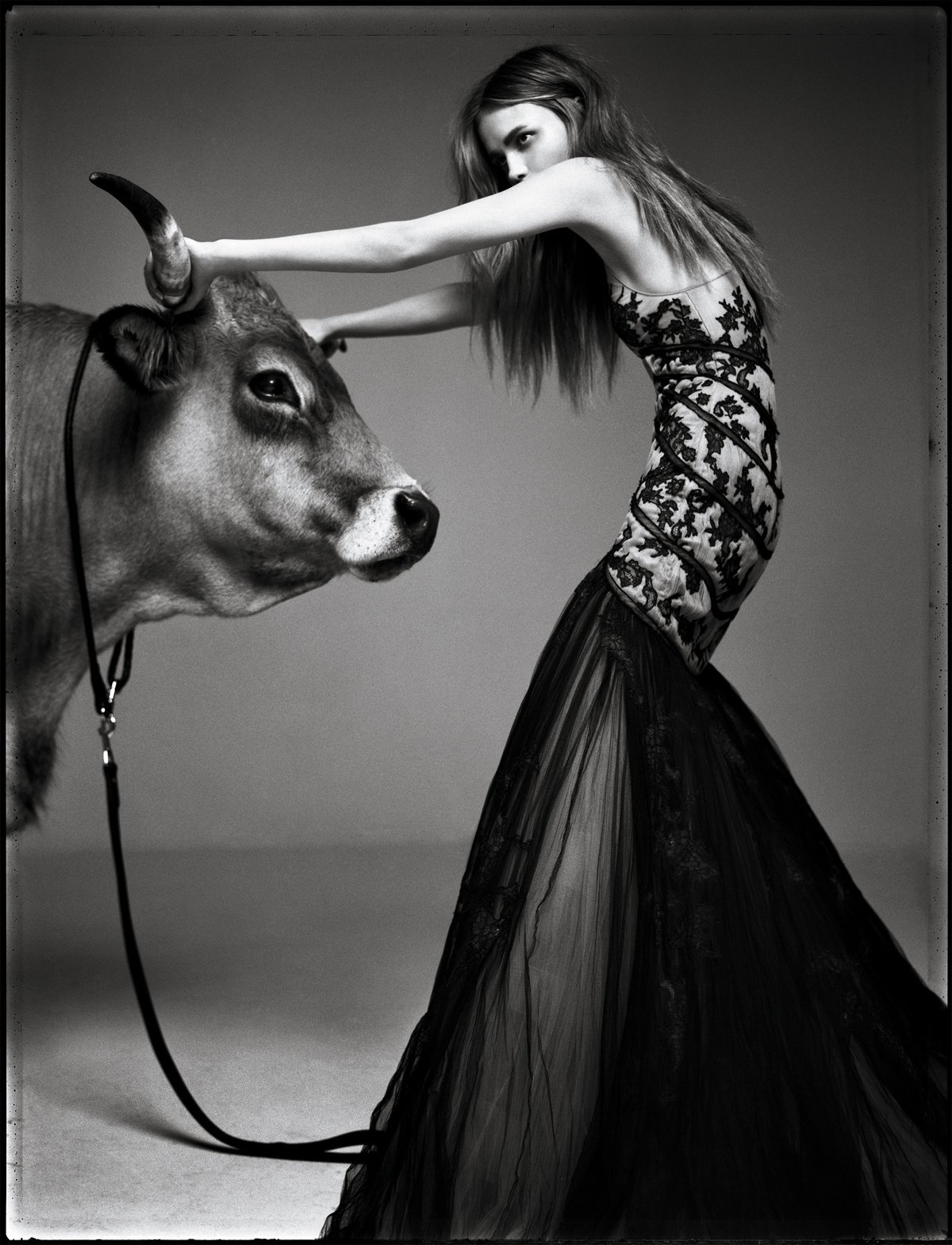 Patrick Demarchelier photographer
The career of Patrick Demarchelier photographer
At New York, Patrick Demarchelier learned more about fashion photography. He has worked with many fashion photographers including Terry King, Henri Cartier-Bresson and Jacque Guilbert. His work was quickly noticed by magazine editors. Marie Claire , She and 20 years . In 1989 he started shooting covers for Vogue . Meanwhile, Princess Diana asked him to take pictures of herself and her sons. This made him the first official non-British photographer of a member of the royal family.
Several years later, Patrick Demarchelier started working more regularly for Harper's Bazaar and Vogue . This resulted in a twelve year collaboration. He has also photographed numerous international advertising campaigns for Louis Vuitton, Dior, TAG Heuer, Céline, Chanel, Lacoste, Yves Saint Laurent, Ralph Lauren, Revlon, Elizabeth Arden, Lancôme and Calvin Klein.
Since 1992, Patrick Demarchelier has worked for Harper's Bazaar and he is their first photographer. He also received a contract in 2005 for the Pirelli calendar. Over the years, he launched the careers of many makeup artists such as Jason Marks, Laura Mercier and Pat McGrath.
Notable achievements of Patrick Demarchelier
Patrick Demarchelier has also worked with a number of celebrities over the years, such as Farrah Fawcett, Madonna and Kate Hudson. Demarchelier was the main photographer of the book On Your Own by Brooke Shields, who was a beauty and lifestyle guide for young women.
In 2007, the French Minister of Culture, Christine Albanel, awarded Demarchelier the honor of Officer in the Order of Arts and Letters. In October 2011, he published Dior Couture Patrick Demarchelier , a coffee table book which is a photographic collection of Dior Couture pieces, from the very first Dior collection in 1947 in the collection of John Galliano.
The current life of Patrick Demarchelier
Patrick Demarchelier is well known to his colleagues with whom he works for his kindness and patience. These qualities make him a favorite with top models and celebrities. He still lives in New York with his wife, Mia. They have three sons, Gustaf, Arthur and Victor.
Bonus: review of the book Dior Couture by Patrick Demarchelier
First, let's talk about the book from the perspective of its sublime physical presence. Dior Couture is very large in size, the paper is heavy enough to be mistaken for light cardboard, the reproduction quality of the photograph is beyond top notch, and the subject? Well, it's not getting much better.
Congratulations to Patrick Demarchelier for his "eye", for his understanding of couture, to Carine Roitfeld for having mentioned such incredible assemblages of these creations, and especially to Rizzoli for having emitted such an exquisite hymn to Christian Dior haute couture.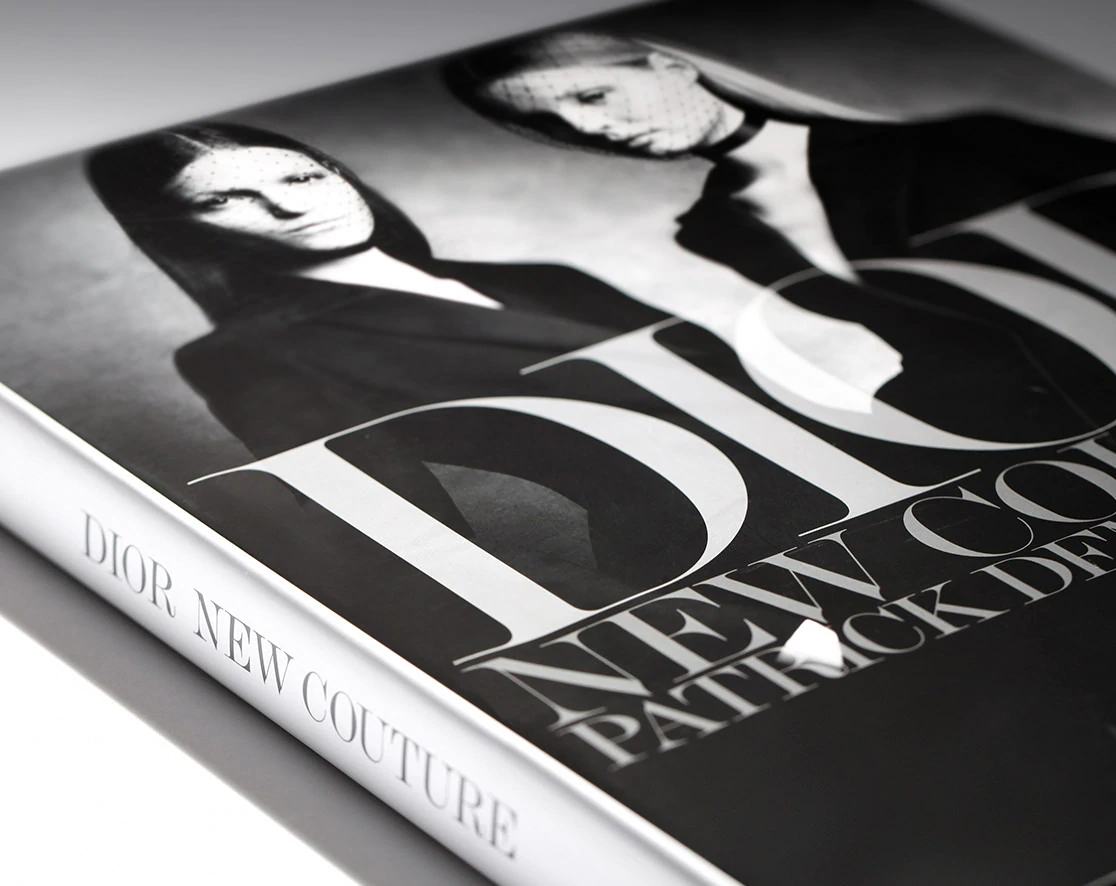 It lacks a few ingredients that make this homage a little less than 100% of perfection. First of all, we are disappointed that there is no more original Dior; then that there is a shortage of Marc Bohan's Dior since he put his stamp on the house for decades; third, the complete omission of Gianfranco Ferre's brief stay at Dior is strange; finally, the book is really primarily focused on John Galliano and his tenure at the revered house of Dior.
Shortcomings aside, there is no doubt that this is a book to be coveted and cherished. Mr. Demarchelier shows us the true talents of the Dior workshops that are matched only by Chanel, the extraordinary talents of Mr. Galliano, and the seamless and timeless designs of the legendary house itself. The images are striking because Mr. Demarchelier never sacrifices clothes for artistic photography; clothing is the focus of every photograph, making the overall presentation flawless.
Ms. Sischy's Short Text is a crash course from Dior that is both informative and fun. Jeff Koons' very short foreword was incisive, containing some very astute comparisons and observations.
All in all, this is a book that can be compared to Alexander McQueen: Savage Beauty from Andrew Bolton by any standard you choose. Say that Dior Couture would make a memorable gift for anyone with the slightest appreciation for couture, Galliano, Dior or fashion, would be a terrible understatement.
Books like this are rare and should be considered a must-have for any fashion library and certainly anyone with a serious interest in fashion as an art form.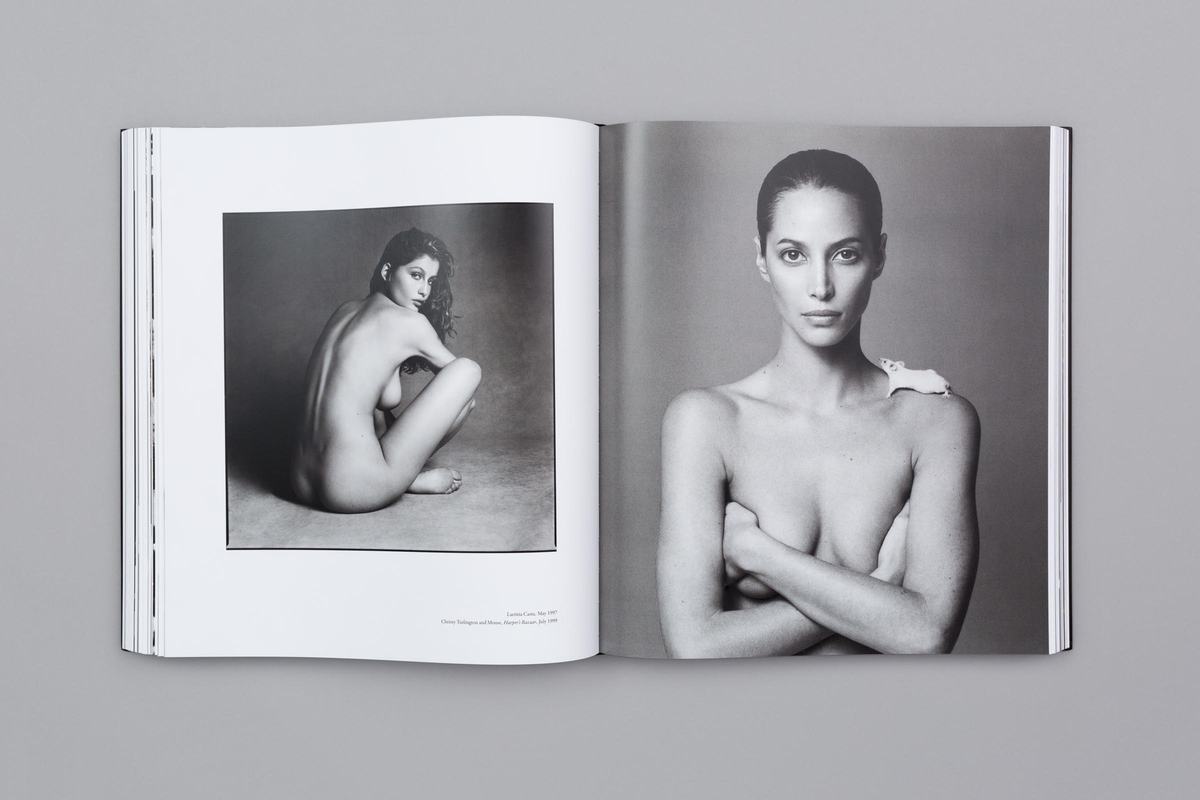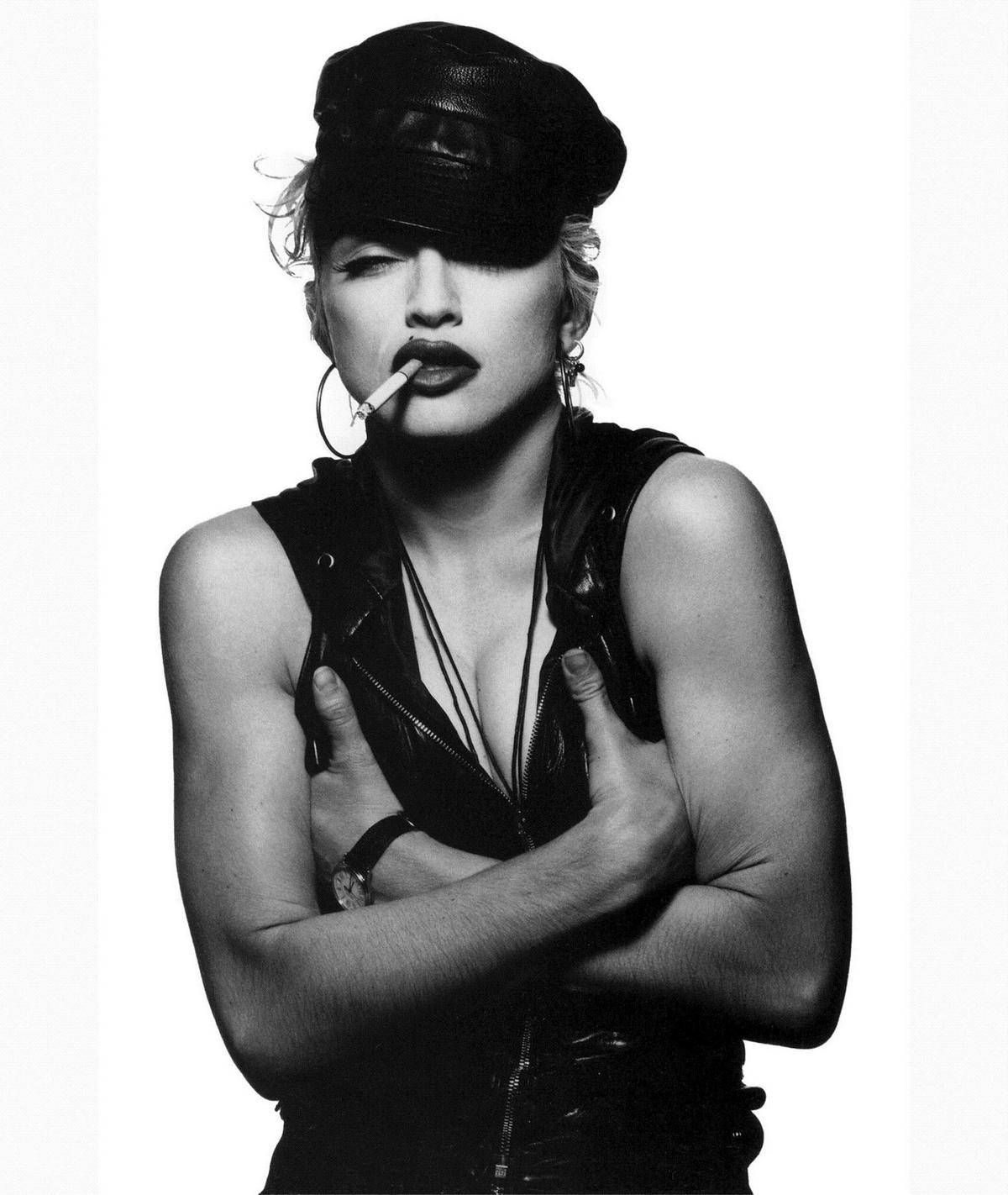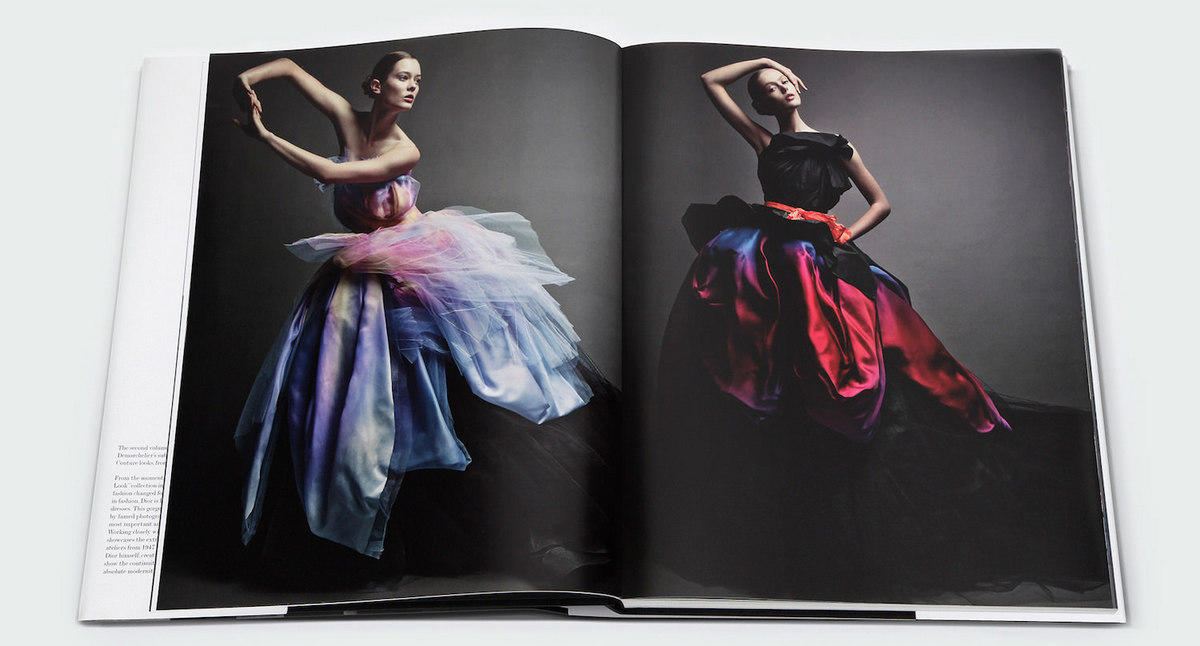 ---
Eric CANTO Photographer: Concert photos, portraits, album covers.
Visit my portfolio Visit the blog Visit the shop contact me
Bonus: interview of Patrick Demarchelier by Keira Knightley
Any movie about Patrick's life would necessarily include the poignant scene of his stepfather giving the self-proclaimed troublemaker an Eastman Kodak camera for his 17th birthday. After helping people like Hans Feurer, the young Demarchelier broke away from himself, moved to New York and developed his now iconic and striking style of fashion photography.
Destabilizing a painstakingly staged fashion editorial or portrait of Diana, Princess of Wales, of which he was the official photographer, with a spark of spontaneity, Demarchelier creates a kind of verve, a thrill that has made him a legend, and her name a synonym for fashion royalty - the very first thing Miranda Priestly wants to know about her desperate new assistant in The Devil Wears Prada is "Has Demarchelier confirmed?" "
Duchess (2008) star Keira Knightley knows a bit about screen royalty. In November, she will appear alongside Benedict Cumberbatch in WWII drama The Imitation Game, on the Enigma code-breaking machine. Here, she attempts to decode Demarchelier, causing the photographer to look at her life through the lens. Much like the assistant vindicator devil, she has Patrick.
KEIRA KNIGHTLEY: Hey, Patrick! How's it going?
PATRICK DEMARCHELIER: Very well. I am in Long Island on vacation. In a few days, I have a trip to Sweden. After that, I go back to New York for a day and then to St. Barth for a trip to work for a few days, then I'm done.
Call it Deacon: Rising producer bids for musical fame Maya Rudolph answers questions from 26 famous friends and admirers Adam Sandler interviews Aubrey Plaza about his mind-blowing new role Like everyone else, Mackenzie Davis and Charlize Theron discuss Season La Happier Chloé Zhao and Alfonso Cuarón on the Quiet Compassion of Making a Movie
KNIGHTLEY: Oh my God, you are everywhere. Where are you going in Sweden?
Patrick Demarchelier: We are heading north. It is a hotel and a spa. It's on top of a tree.
KNIGHTLEY On top of a tree? Is this the place where they have a box of mirrors so you can't see it? Have you ever stayed at this hotel?
Patrick Demarchelier: No, never. I have been to Sweden - my wife is Swedish - but this is a new place. How are you? Are you making a movie now?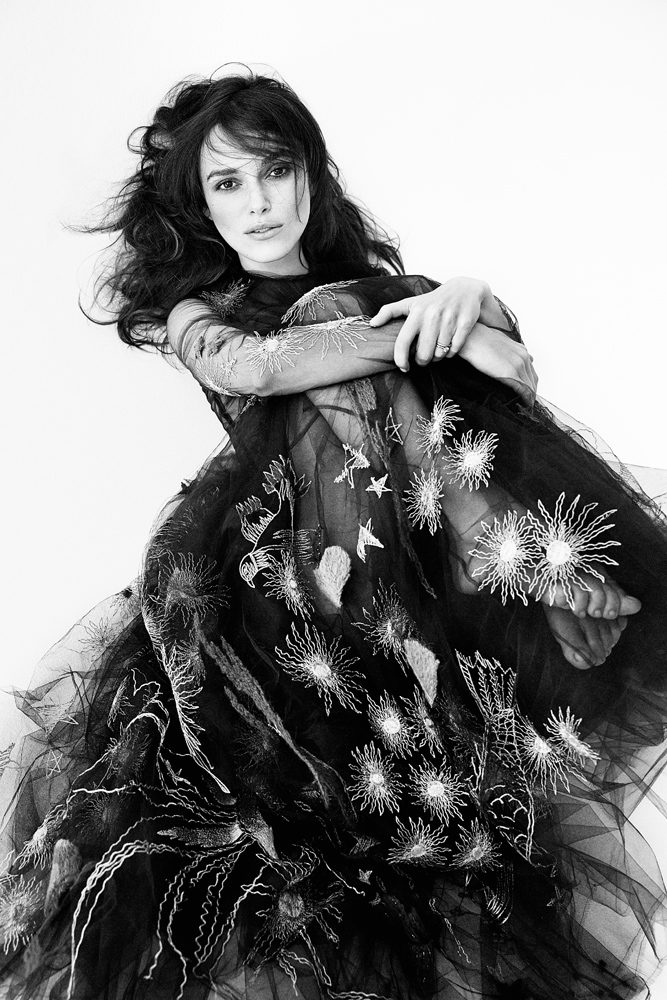 KNIGHTLEY: No, I'm not. What am I doing? I just bought a bunch of books I'm going to read over the summer and hope to pick another movie based on that. I don't know if this will happen, but it's a good way to work. OK. I will ask you some questions. What's your favorite photo you've ever taken?
Patrick Demarchelier: I don't really think about it. For me, new images are what I think about every day. The past is the past, right? Every day is a new challenge. As for you, the film you will be in is a new challenge. Photography is just the photo - one day, two days - and the next day you're gone.
KNIGHTLEY: Do you take pictures even when you're not on set? Do you always have a camera with you?
Patrick Demarchelier: Not too much, no. I don't take the camera out with me. My eyes are the camera for me every day.
KNIGHTLEY: Does that mean that if you walk around you get inspiration, you log it into your head and maybe use it at some point?
Patrick Demarchelier: Exactly. If you like it, it's in your system.
KNIGHTLEY: What would be your perfect day, your dream day?
Patrick Demarchelier: Every day is a dream, every day that I spend with my wife.
KNIGHTLEY: Oh. Is it just the fashion that you do?
Patrick Demarchelier: No. I do fashion, portraits, nude. Sometimes animals too. I love Africa. I love nature. I love my dog. In fact, the best portrait I did was of my dog.
KNIGHTLEY What kind of dog is this?
Patrick Demarchelier: He's a daschund with long hair. And it's very funny, during a show in Paris, about six years ago - at the Petit Palais, the Champs-Élysées museum - there was a big show there, with a big picture of my dog. , Puffy, like three feet tall. [laughs]
KNIGHTLEY: What's your next show?
Patrick Demarchelier: I'm doing a show in Tokyo, with Dior. I did a book for Dior haute couture three years ago, and I have a new book for them coming out in November. We're doing a show in Tokyo with the photos and the clothes mixed up.
KNIGHTLEY: You said something really interesting to me on set: "You have to relax your face, because that's what good acting is, a relaxed face. It's the same as taking pictures. "
Patrick Demarchelier: The face is supposed to be relaxed. The more you relax ...
KNIGHTLEY: You are absolutely right. It's very funny, because no photographer has ever told me this before and made the kind of connection between the two things. You shoot digitally, don't you? Do you still film yourself on film as well?
Patrick Demarchelier: Very rarely, only for special effects when I need them. Otherwise, I don't film anymore.
KNIGHTLEY: I've noticed that the people who started the movie still have the ability to see the person in front of them. While for many photographers who have never worked only in digital, the relationship between the photographer and the person they are photographing no longer exists. They are looking at a computer screen as opposed to the person.
Patrick Demarchelier: Exactly. I love digital, but the only problem is less privacy. People are looking at the screen right away. Before, no one had seen the photo until you saw the final photo. There was more privacy in a way.
KNIGHTLEY: Is everyone obsessed with the image, suddenly trying to be perfect, as opposed to trying to capture a moment?
Patrick Demarchelier: Yes. Now you work more as a team, with people who have good taste. It's interesting. You can correct things, and if you don't like an image right away, you can change it. Before, you took a lot of pictures and you took one afterwards. You can't really compare; it's a different way of working.
KNIGHTLEY: Would you ever come back to filming or do you think you have to keep moving forward?
Patrick Demarchelier: The cinema is not very practical. The new world is going faster and digital is very fast.
KNIGHTLEY: Are you missing something physical? I think I'm kind of a horrible romantic on the movies. There's something about that single shot that was a moment in time, and something about the physical process of light hitting the lens and the dark room. I find it hard to see romance in digital.
Patrick Demarchelier: He can do it too, in fact. I do a Polaroid before I shoot. A Polaroid you take a photo, three photos, it's really a moment. Capturing this moment with these images is interesting.
KNIGHTLEY: Your photoshoot the other day was probably the fastest photoshoot of my life, which was great. Have you always been very quick?
Patrick Demarchelier: Ah. Things are going really fast with me. I like to take pictures before people get too embarrassed. I like to be spontaneous and take a photo before the subject thinks too much about it. Sometimes it can be interesting to be really slow, so if you are very, very slow you are so bored that it is interesting too. [laughs]
Anyone can take a good photo. Everyone is interesting. Everyone has an interesting face. Some people are more difficult or more nervous or more tired. When you make a film, you have action, you talk, you move. You can't see the camera. Taking a photo with a photographer, we don't talk, it's more difficult than in a film for your body to relax, to be yourself.
KNIGHTLEY: Sure. You're looking for a moment that tells this story or whatever else you're trying to capture. Have you ever done cinema?
Patrick Demarchelier: I sometimes do advertisements. It's funny because, for commercials, sometimes I work for a client and they say, "The model wasn't great. In the moving image she was fine, but in the still photo it was difficult to get a picture of her. It's typical of making a movie, because in the movie you move, you have personality, you don't have to be beautiful.
KNIGHTLEY: How did you come to your idea of beauty? Did you have idols in your childhood, people that you admired artistically?
Patrick Demarchelier: Beauty is everywhere. And, no, my photography came naturally without any particular inspiration growing.