Hard Force: the birth
Hard force is a French music magazine specializing in hard rock and heavy metal et publié entre 1985 et 2000. Sa première édition a été publiée en octobre 1985 et distribuée à 1500 exemplaires via un réseau de distribution « maison » et fondée à l'origine par Hard force Association as a fanzine (its members at the time were Christian Lamet, Jean de Larquier, Serge Lamet, Philippe Marek and Daniel Baud).

A dazzling start
In less than a year, the quality requirements in terms of content and form of some of its creators have turned the fanzine into a professional newsstand magazine format.
He quickly positioned himself as an outsider of Hard Rock Magazine, launched a year earlier, and benefited from the demise of Hell Magazine and Metal Attack.
The great years
From 1985 to 2000, Hard Force was recognized in France as a benchmark magazine in terms of originality, files and interviews.
Hard force is a pioneer in most technological initiatives (creation of samplers, comprehensive discographies and biographies, multimedia CD-Roms, first Internet sections of the French music press, etc.).

Disappearance
Hard Force a cessé de paraître en 2000. Prés de 10 ans après, le 30 octobre 2009, Hard Force a lancé un réseau social appelé « THE METAL NETWORK".
The

Renaissance
At the end of 2010, Hard Force launched a web magazine (archives, audio and video documents) to mark its 25th anniversary, produced by Christian Lamet, several journalists involved in writing the magazine from 1985 to 2000 and new collaborators.
In three years, the Hard Force site has become a benchmark. Editorial responsiveness, daily information, the media revive the original spirit.
Indeed, it will once again become the privileged partner of most live events in France, concerts, tours and festivals. In December 2012, Christian Lamet launched the weekly show "MetalXS" on L'Enôrme TV, exclusively dedicated to metal.
Hard Force is the partner of this new channel.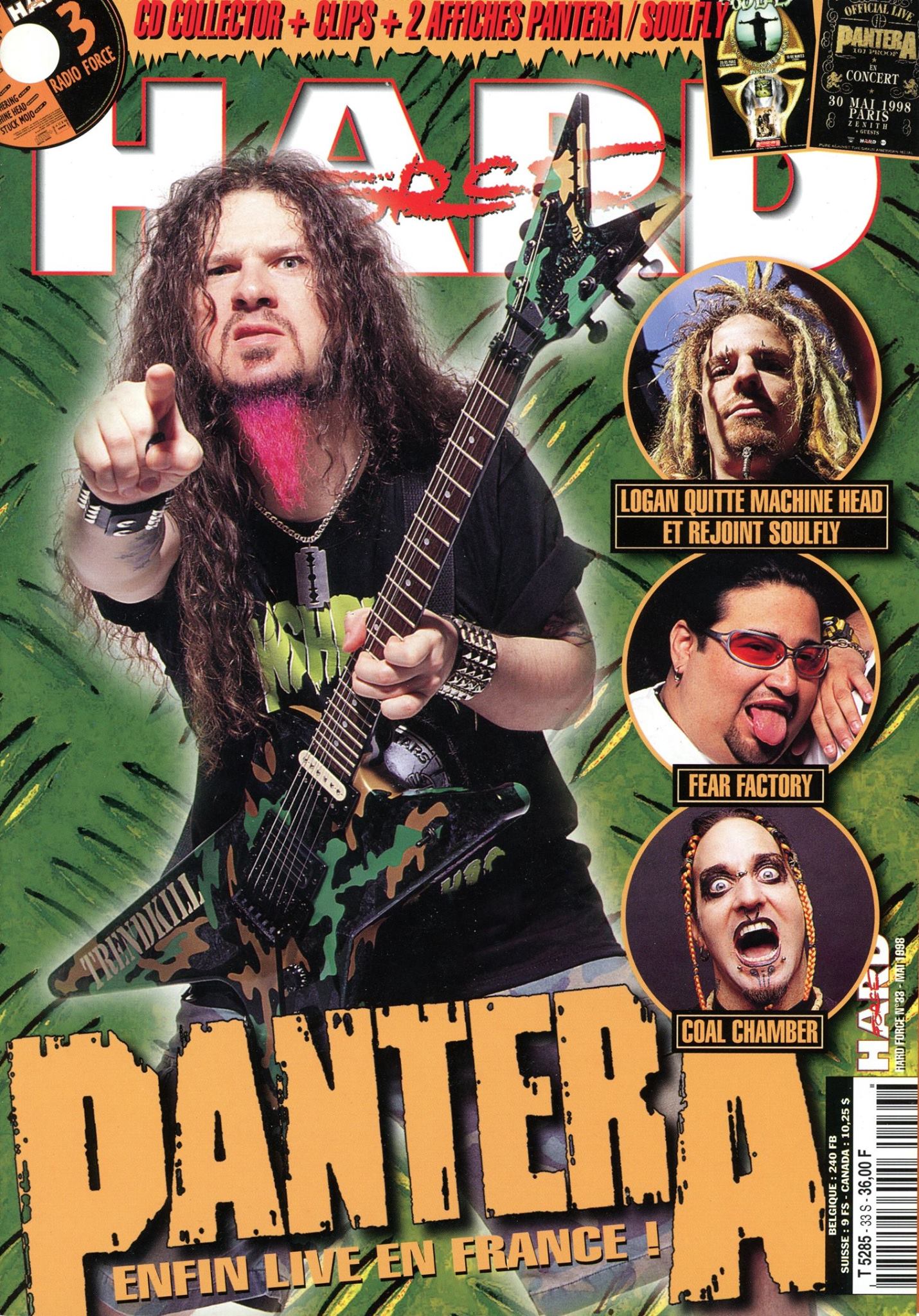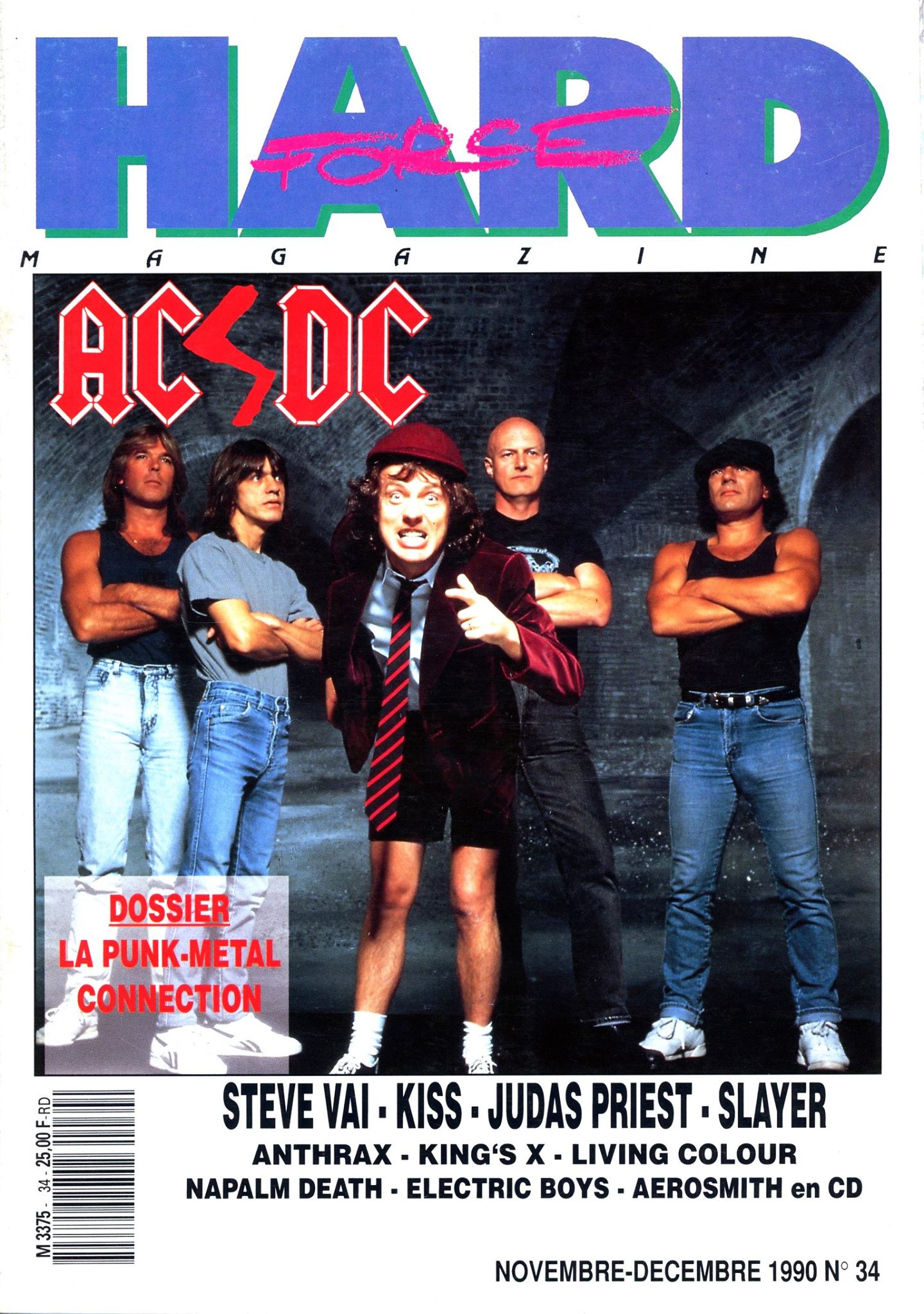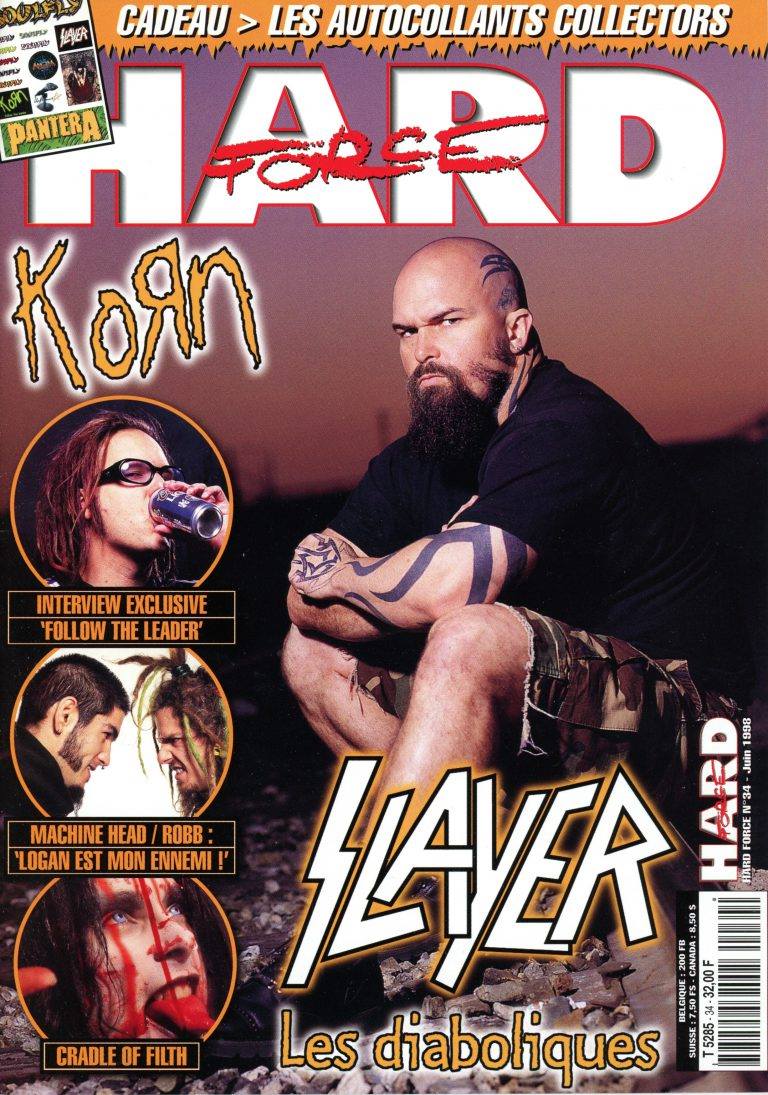 Hard Force collaborators
Editor-in-chief of Hard Force
Christian Lamet
Hard Force Editors
Christine Chapel, Hervé Guegano, Richard Guérin, Laurent Joulins, Nicolas Kontos, Stéphane Lacassagne, Laurent Lacoste, Christian Lamet, Serge Lamet, Etienne Lançon, Alain Lavanne, Jean de Larquier, Yann Le Goff, Juliette Legouy, Fabrice Lemaitre, Nicolas Gounet, Philippe Goussard, Charles Gronche, Laura Grünberger, Marc Belpois, Benji, Stéphane Bergeon, Daniel Bernot, Guillaume Bertail, Eric Beuriot, Elisabeth Bieber, Jean-François Lescene, Frank Arnaud, Roger Balac, Albert Bareiro, Daniel Baud, Emmanuel Potts, Hervé Reiss,
Christophe Rudant, François Schenck, François Sinibaldi, Vincent Tigreat, Jean-Christophe Thomas, Martine Varago, Christian Veraz, Olivier Wallerand, Valérie Chedot, Joël Coudrier, Vincent Dresel, Christophe Droit, Laurent Ducastel, Henry Dumatray, Samantha Dunn, Arnaud Durieux, Patrick Garel, Arnaud Geenens, Pascal Girard, Stéphane Girard, Guillaume Goriot, Christophe Blanquart, Laurent Bollee, Laurent Borde, Jean-François Bouquet, Marc Bredenbach, Franck Brisson, Eric Bruno-Mattiet, Julien Capraro, Valérie Lestienne, Jérôme Mairal, Isabelle Master, Philippe Marek, Patrick Meyer, Gilles Moinet, Thierry Mousset, Fred Pederzoli, Lionel Pétillon.
Honorary members or exceptional collaborators of Hard Force
Bernie Bonvoisin, Renaud Hantson, Francis Zégut, Elie Benali
Hard Force correspondents and collaborators abroad
Alexis Charbonnier, Claude Englebert, Alain Fahrny, Valérie Le Terreux, Daniel Oliveira, Michael Patton, KK Pearcy, Paul Suter, Sasha Stojanovic, Agence Intervision (Mohamed Ansar, Paul Branigan, Elianne Halbersberg, Mark Putterford, Paul Rees, Sylvie Simmons, Victoria Strommer, Jodi Summers, Arlett Vereecke), Norman C. Allin, Christian Bouchard,
Hard Force Model Makers
Claire Rochas, Sarah Sissi, Jocelyn Barbier, Véronique Bidaut, Jean-Max Bigand, Christèle Bourgeois, Emmanuel Briot, Jean-Pierre Charbonnier, Christian Lamet, Laurent Lamet, Gilles Moinet, Céline Gladkowsky, Laurent Lacoste, Isabelle Lagrange.
Christophe Blanquart, Norman Bouthiller, Henri Clausel, Renaud Corloüer, Rafaël Erdodi, Claude Gassian, Philippe Goussard, Nicolas Kontos, Martin Lepage, Danny Lilken, Jen Lowery, Didier Picard, Eva Ries, François Schenck, Niels Van Iperen, Christophe Viala, Marc Villalonga,
P. Wagner, Sharon Weisz, SIN, Pierre Terrasson, Irene Vogeli) - Agence Intervision (Gene Ambo, P. Bergen, Steffan Chirazi, Agence DALLE APRF (Michael Bussman, George Chin, Ron Delany, Larry Di Marzio, Peter Distefano, Carmello Giordano, Idols, Gie Knaeps,
Tony Motram, Ebet Roberts, Edouard Setton, L. McAfee, Alex Mitram, Ray Palmer, Alex Solca, David Wainwright, Mick Wall, Mark Webb, Tony Woolliscroft, Neil Zlozower), Agence Repfoto (Robert Ellis), Bertrand Alary, Andrew C . Allin, Pascal Beaumont, Jean-Paul Bellanger, Benji, Daniel Bernot, Jean-Max Bigand, Fin Costello, Ana Maria DiSanto, Tom Farrington, Paul Frati, Rick Gould, Ross Halfin, Mike Hashimoto, Mick Hutson, Robert John, Dave Jordan, Gene Kirkland, Glenn LaFerman, Mark Leialoha.
Illustrators:
Jean-Marc Tavernier, Jean-Pierre Charbonnier, Christian de Metter, Daniel Pierre.
---
Eric CANTO Photographe : Photos de concerts, portraits, pochettes d'albums.
Visit my portfolio Visit the blog Visit the shop contact me
Christian, can you introduce yourself?
I am 55 years old now. An unusual professional career, because my studies as a librarian after graduation are not there is no predisposition to journalism, and especially to the world of media. It was a huge passion for music that steered me this way.
A desire to share this passion with others, to discover new musicians, new records and a life to the rhythm of concerts was the first motivation. Now I realize how much the goal justified the means: I was only 19, when the first issue of HARD FORCE came out, I was completely inexperienced and it took a heavy dose of nonsense so that we may we begin the adventure.
How did you contract the virus and what brought you to hard rock?
If it's a virus, it's almost since I was born. My musical culture started with the albums my father listened to. In the late 1960s, Jimi Hendrix, Eric Clapton, Jeff Beck and Jimmy Page have revolutionized music. These include their guitars that shook my childhood. Among those I just mentioned are the creators of hard rock and saturation.
Energy, but always a melody, two elements that seem necessary to me in the music that I have been listening to since. Hard rock is like an extension of this "education". On my teenage albums there was the same number of LYNYRD SKYNYRD, AC / DC from the Scott period of the first albums, THIN LIZZY, Ted Nugent, then TRUST and IRON MAIDEN from the beginning like BOSTON, KANSAS or… TOTO.
Where did the idea to create HARD FORCE come from?
In the years 1981-1982, it was the opening of the airwaves and the appearance of free radio stations. I created an associative radio in Samois-sur-Seine (77) there was an opportunity to listen to my music and learn to speak into the microphone. So we were a bunch of friends who didn't even realize that they were living in those days, pioneers, without trade restrictions, quotas or censorship.
We were not adults and we were given the keys to the radio! We created the hard rock show "Countdown" on Radio Arc en Ciel. We started on a late Saturday afternoon and returned the air three hours later, when we ran out of albums to play (which of course we bought with our pocket money). ).
In this program, we received all the French groups, local amateurs.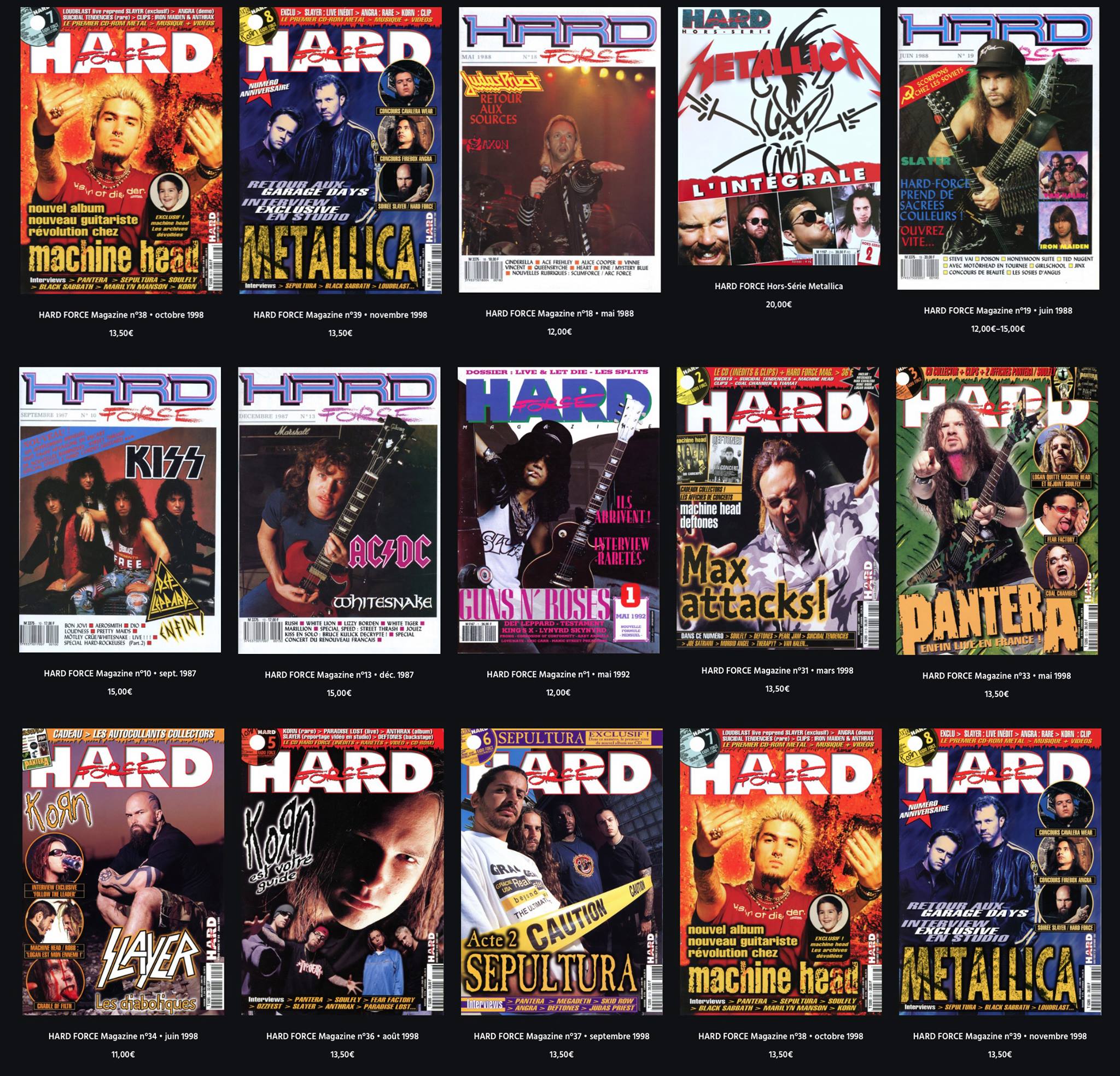 There is an opportunity for the first "international" interview: Yngwie Malmsteen. We are then in June 1985, the most spectacular guitar hero of the moment. At the same time, the Festival de France with the largest stage takes place. French groups met in two days and Monsters of Rock at Castle Donington.
Full of interviews, frustrated to come back to the radio and that this "case" is only heard by a handful, we thought that the creation of a fanzine would be a largely logical result.
Were you a reader of the metal press (ENFER MAGAZINE, METAL ATTACK) before this creation?
Sure. I would even say ROCK & FOLK and BEST. BEST was the first national magazine to dare hard rock and heavy metal on the cover of the magazine. HELL, however, epitomizes the historic moment of creating a hard rock press, even though METAL ATTACK appeared soon after, in 1983.
ENFER was more documented, METAL ATTACK more elegant, one more spicy, sharp and knowledgeable, the other more unifying and effective. Both coexisted perfectly, constituting an interesting panorama and a source of information for the readers invaluable for the beginner radio presenters…
Did you feel free to write or under pressure from certain labels and press officers?
Freedom is illusory, impossible. Because the life of a magazine depends on its sales or advertising revenue - and very often both - what freedom do we have? Flattery for readers is addictive. The advertising page is a commitment made by the advertiser.
Our freedom has been won thanks to the innovative ideas I spoke about earlier, in areas where no one has gone. We are ready surprise. "Originality in consensus" can be a good definition.
Do you know what happened to the elders

members

 of the editorial?
I know what happened to them. On the other hand, very few are those with whom I have remained in close contact. There were real "divorces" after HARD FORCE. So they are a handful over the past 15 years that I see or meet regularly. There is friendship left outside of the magazine, it was such an adventure.
As an editorial team leader, what was your favorite thing to do and what did you dislike or fear?
The pleasure consisted in writing, examining the documentation of the files, participating in a concert or festival, going abroad to conduct an interview in which an exchange with the musician goes well beyond questions and answers.
At the beginning, we want to do everything. You have to learn to delegate and that is the hardest part. I had to participate in the full production of the product, which significantly shortened my downtime. For years I have lived through concerts and travel by proxy journalists, keeping rare moments with certain specific artists when they came to Paris.
What was the relationship with the competitive metal press? Was there healthy competition, emulation, espionage, jealousy?
I think I took the first round of green wood from a friend, just a few months after the fanzine was published.
From then on I realized that the appearance of HARD FORCE, however small, could disrupt everything I did. When HARD FORCE arrived we changed the register in the kiosks. I received anonymous phone calls in the office, intimidation… I learned later that they came from idle journalists working "across the street".
A lot of undermining has been launched in record companies, lobbying to discredit us, block advertisements or give interviews. During this time, you can easily become paranoid.
I started to defend myself with the only weapon I had: my monthly magazine. It just made others laugh, but what's the point? to relieve me!
Were the quarrels between lovers of glam versus thrash currents, for example, blessed bread for you?
I have always found it crazy that we oppose BEATLES and STONES, the rivalry between hard rock styles and metal has always amazed me. I'm not talking about taste, I'm talking about intolerance and fanaticism. HARD FORCE has always maintained a certain plurality.
It was a difficult mix because it was necessary to inform about new products and to be representative of the styles established with the increase of currents. Music is always on the move: a magazine, if it wants to survive, cannot remain frozen in the past but must refer to it.
Are you aware of having marked a certain generation by your writing and your fight in a cult magazine?
Being cult is not a premise when you start a fanzine or a magazine. It would be enough! The different teams successively and myself, we have tried to offer the best magazine possible, the most sincere in the process.
If we have encouraged some, initiated others, it is a fabulous bonus. Did I really say my last word, that's the whole question? I also hope to combine some things in the future.
To be continued ...