The brand Hyraw clothing, bien connu des métalleux est une marque française de vêtements et d'accessoires du sud de la France. J'ai eu la joie de shooter la derniére collection de la marque il y a quelques mois.
Cette marque est cofondée par Christophe dit « Musclor ». Son parcours est plutôt,au départ dans la musique. Il tenait il y a quelques années une boutique rock où il faisais de la vente en ligne (NB : La Boutique Metal) mais il n'était pas fabricant, il achetait et revendait.
Musclor primarily worked 15 years in music as a manager of bands such as "Tripod" and "ETHS".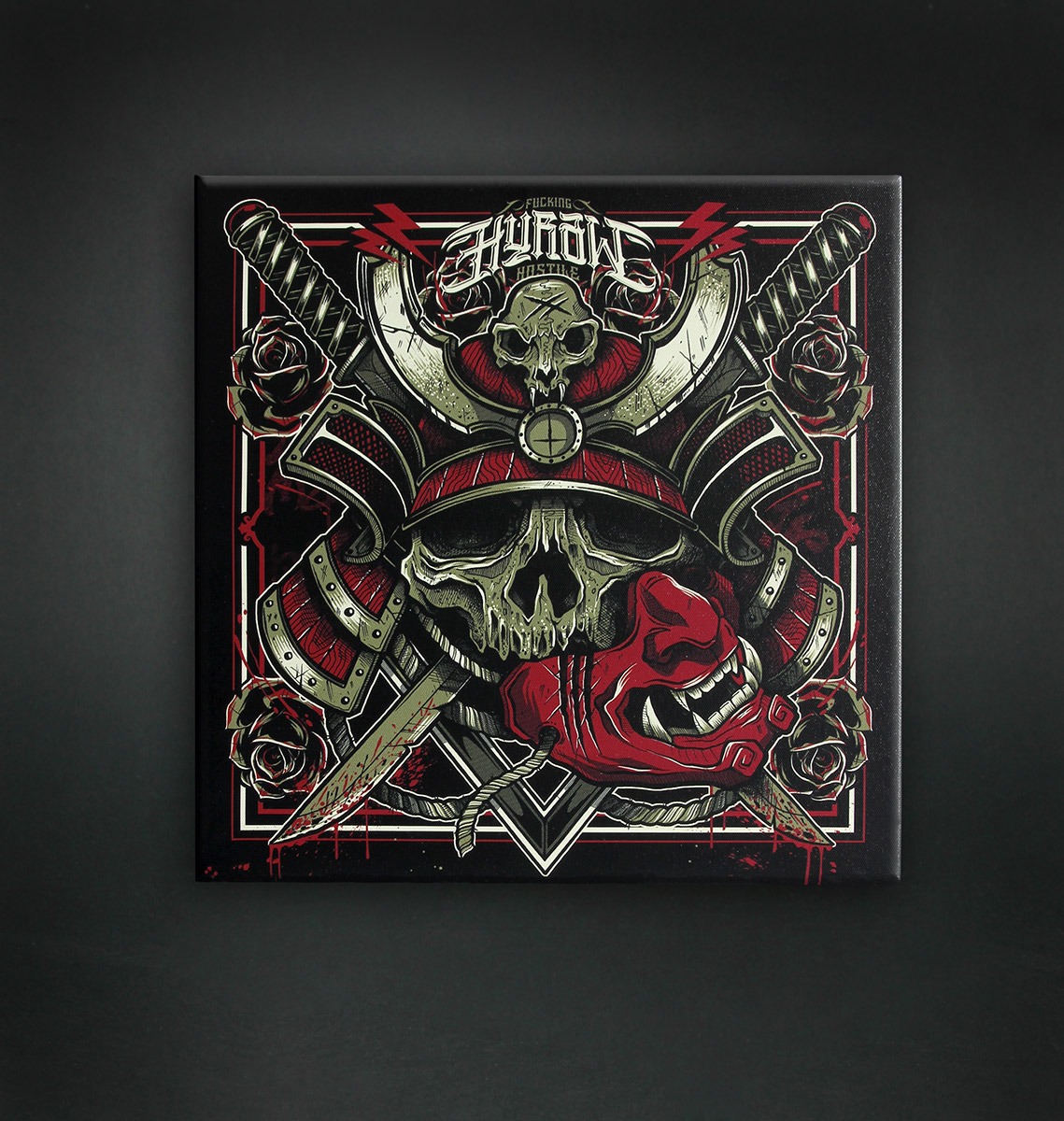 Hyraw clothing draws its inspiration from fashion and alternative music. The teamHyraw clothing reflects his designs as unique pieces, like a tattoo. From graphic t-shirts, sweatshirts, jackets and jackets "Made In Hell" ...
Retour sur l'interview du cofondateur d'Hyraw clothing par Daily rock
How does Hyraw Clothing start?
At first, I didn't have the will to create a clothing brand. With "Coriace", we were already making products to try and make more money. That's the point.
However, everything came from a meeting with the graphic designers Jérémie and Yann. When we first met we thought it would be a good thing to work together and create a clothing brand because everyone wears clothes and everyone loves it. It starts from there.
What is the philosophy of " Hyraw clothing"?
Our philosophy is to move forward as much as possible, to produce things that surprise us, and to develop them as much as possible, thus giving us the means to do interesting things.
We provide it to the people and they decide. It's like a music group. The band does what they want, then brings it to the public, and people decide if it's good or not.
Well, it's a bit the same for us, we decided to create a clothing brand, because in the end we got to know each other, we learned each other's skills and we developed in it. meaning.
Jérémie comes from the world of board sports, skateboarding, kitesurfing. We both have music in common. Because I had stores, I also had this internet approach to reselling clothes, which turned out to be interesting. The real philosophy that drives us is "we do the things we love and always will do".
How do you choose a model to highlight Hyraw clothing ?
The first criterion is that it is beautiful. After that, she must be involved.
We work with "Makanie Terror", she is German, but she is part of the alternative world. We didn't choose her because she's a great model. We chose her not because she has tattoos, she also represents something.
She evolves in an environment that interests us. She's a metal fan, she goes to concerts and so on. This is indeed the most important.
For the model, we worked with Aaron Matts, the singer of "Betrayal of the Martyrs", who speaks English; but after that we would prefer to work with a singer with a real attitude.
Who does Hyraw clothing cooperate with?
We cooperate with many groups from France and around the world. For a full list you have to go to the website because I don't have everything in mind.
The latest to date are " Sepultura " and " Walls Of Jericho". However, in France we have " Lofofora"," Black Bomb A "," Mass Hysteria"," Headcharger "," Colossus "…. We have been a Hellfest partner for many years.
We like to work with music festivals because they have a lot of ideas, they are very creative and they are totally consistent with our suggestions and our way of doing things.
How Hyraw clothing participated in the Hellfest?
Since the creation of the festival, Ben has been selling clothes at our festival. Year after year we get bigger and bigger, until we get a firm footing on Hellstreet, and finally Guillaume, who is responsible for all the product and Extramarket sales links, told us that one day "you design a shirt for us?" "
We are working hard. We gave it two possibilities. He told us, "It's very successful, and I'm taking both. Once there, everything is that simple. Then from year to year, it continued. The second year, they asked us for two, we won three, then they offered to make the cup, and we said yes to them.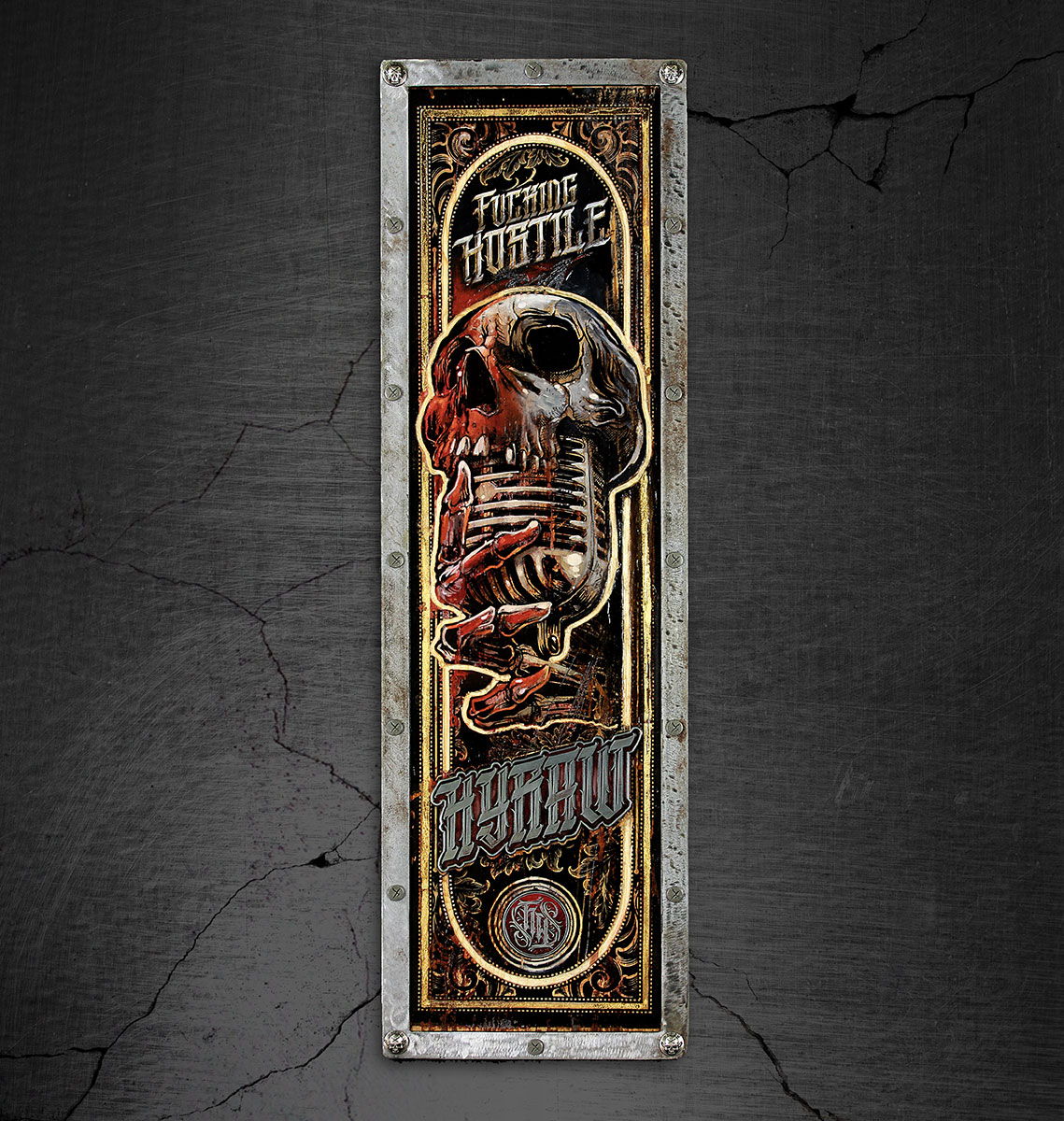 Hyraw clothing and music?
The essence of the brand is to collaborate with artists. We listen to music every day. Rooted in this we claim to be a music driven brand just like "Sullen" claims to be from the tattoo industry, we are music.
In addition, tattooed people and skateboarders are also very interested, as some music fans are skateboarding. Why choose them? Because it's a showcase, that's obvious. It makes us visible.
Who did you collaborate with to take pictures?
Well, at one point we did it all on our own, but now it's a little hard to do it. One day we decided to work with a professional photographer who specializes in photographing tattooed models. We are working with him because we have already worked with his model girlfriend. She introduced it to us.
He has a network of acquaintances in this miliey. Now we are working with him. Tomorrow we will work with others. There, we have ideas for photos that he doesn't like, we're going to look at them. But for now, we are working with it.

Can we find "Hyraw clothing" everywhere?
Well, there is still a long way to go at the national level. From a national perspective, we have about 40 salespeople, not many. But now, with the Internet, anyone can order, and it works great.
---
Eric CANTO Photographer: Concert photos, portraits, album covers.
Visit my portfolio Visit the blog Visit the shop contact me