Who is David LaChapelle?
David LaChapelle is internationally known for his exceptional talent in photographer, which combines a unique hyper-realistic aesthetic with deep social messages. The career of David LaChapelle as a photographer began in the 1980s when he exhibited his work in Art Galeries At New York.
His work caught the attention of Andy Warhol, who offered him his first job as photographer at Interview magazine. His celebrity photos in Interview magazine have captured the attention of the general public allowing him to be published in various leading editorial publications and create some of the most memorable advertising campaigns of his generation.
The striking images of David LaChapelle adorned the front pages of Vogue Italy, Vogue France, Vanity Fair, GQ, Rolling Stone and iD and he photographed personalities as diverse as Tupac Shakur, Madonna, Amanda Lepore, Eminem, Philip Johnson, Lance Armstrong and Pamela Anderson, Lil kim, Uma Thurman, Elizabeth Taylor, David Beckham, Paris Hilton, Jeff Koons, Leonardo Di Caprio, Hillary Clinton, Muhammad Ali and Britney Spears to name a few.
David LaChapelle and the image
After establishing itself as a major player in contemporary photography, David LaChapelle decided to turn and diversify its business through video clips, live theater events and documentaries. He has notably produced music videos for artists such as Christina Aguilera, Moby, Jennifer Lopez, Britney Spears, The Vines and No Doubt.
Scenic works of David LaChapelle  incluent Le Piano Rouge d'Elton John and the spectacular Caesar's Palace, which he designed and produced in 2004. His growing interest in film led him to direct the Sundance-winning short documentary Krumped, from which he developed the feature film RIZE distributed worldwide by Lion's Gate Films.
The film was released in the United States and internationally in the summer of 2005, to critical acclaim and shortlisted for the opening of the 2005 Tribeca Film Festival in New York City.
David LaChapelle: the rupture ...
In 2006, David LaChapelle  decides to minimize its involvement in commercial photography and go back to its roots by focusing on art photography. He leaves his career as a photographer for major magazines and moved to an organic farm in Hawaii: "I quit because I had nothing more to say about fashion.
I lived in a paradox: I knew that happiness did not come from buying an additional pair of shoes or a new bag,…. Even though I was at a very, very high level, I followed my instincts and left. I decided to be a farmer. "
Since then it has been exhibited in commercial galleries and major public institutions around the world. He has exhibited solo at the Barbican Museum in London (2002), at the Palazzo Reale in Milan (2007), at the Museo del Antiguo Colegio de San Ildefonso in Mexico (2009) and at the Currency Museum in Paris (2009).
An atypical career ...
David LaChapelle's atypical career has brought him to great names as artistic and original as him, and has allowed everyone to express their personality in the creations of the photographer.
His works remain in posterity as the most original and least dressed portraits of stars that the world knows. This provocative side has certainly earned him a lot of criticism, but without this daring, the artist would not have been so successful. I imagine he will not stop surprising us.
David LaChapelle's exhibitions
Galleries in which David LaChapelle has exhibited include Tony Shafrazi and Paul Kasmin Galleries in New York, Robilant + Voena in London, Alain Noirhomme Gallery in Brussels, Thomas Gallery in Munich and Sarthe in Hong Kong.
In 2012, David LaChapelle  innovates in his own career by simultaneously presenting an exhibition entitled Earth Laughs in Flowers in four different international galleries: Reformierte Dorfkirche in St. Moritz, Robilant + Voena branches in London and Milan and Fred Torres Collaborations in New York. The Taipei Museum of Contemporary Art in Taiwan and the Tel Aviv Museum of Art in Israel.
In 2011, he presented a major exhibition of new works and retrospectives at the Museo Arte Contemporáneo de Puerto Rico (until March 2012) at the Hangaram Design Museum in Seoul (until February 2012) at The Lever House in New York. and in the Rudolfinum gallery.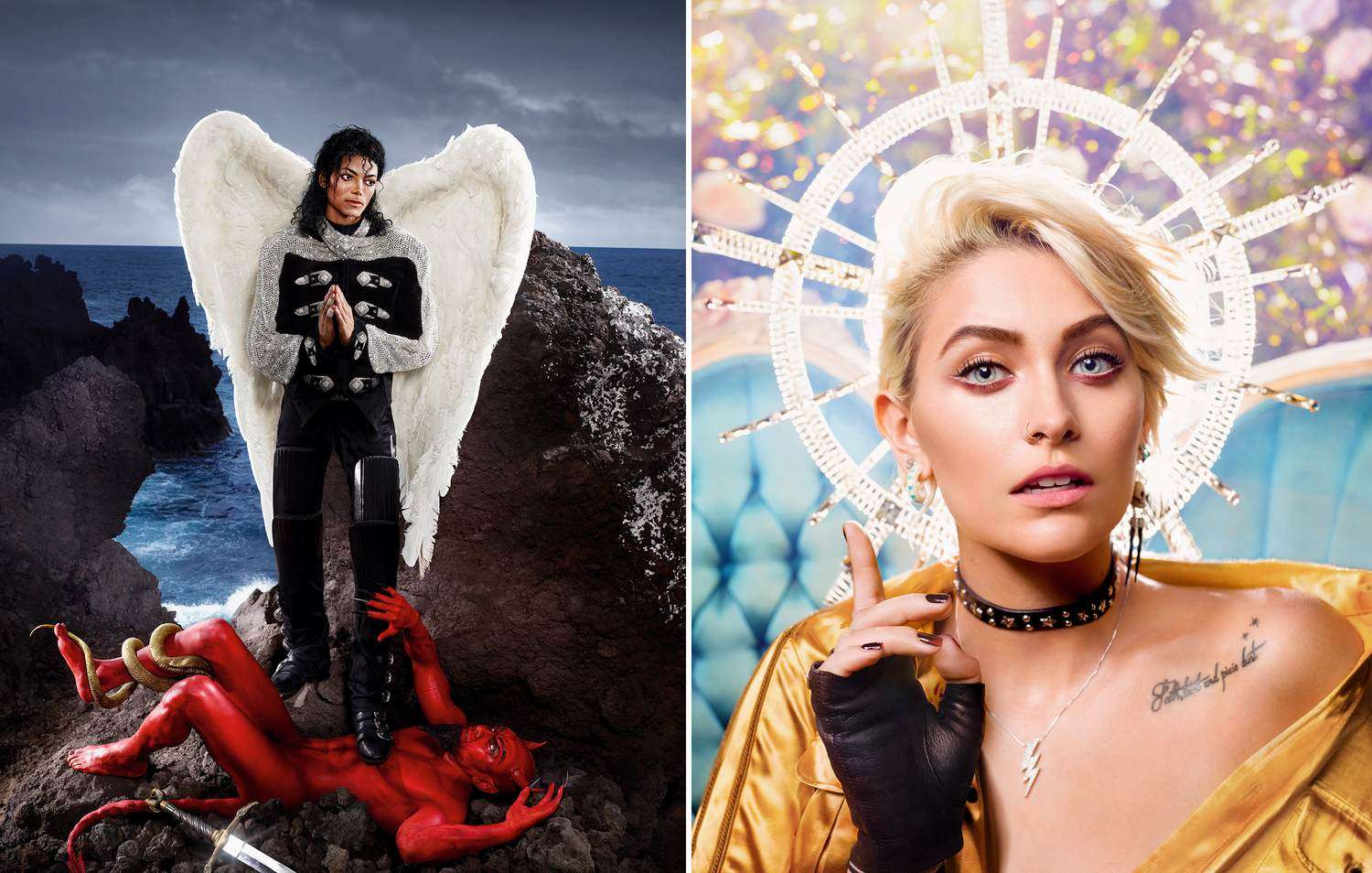 David LaChapelle a free life.
David LaChapelle continues to draw inspiration from everything from the history of art and street culture to the Hawaiian jungle in which he lives, projecting an image of 21st century pop culture through his lovingly loving work and critical.
He is quite simply the only active photographer artist to have clearly separated himself from the world of fashion and celebrity photography to be enrolled in the intelligentsia, a notorious disciple of contemporary art.
Photographer's official website: www.davidlachapelle.com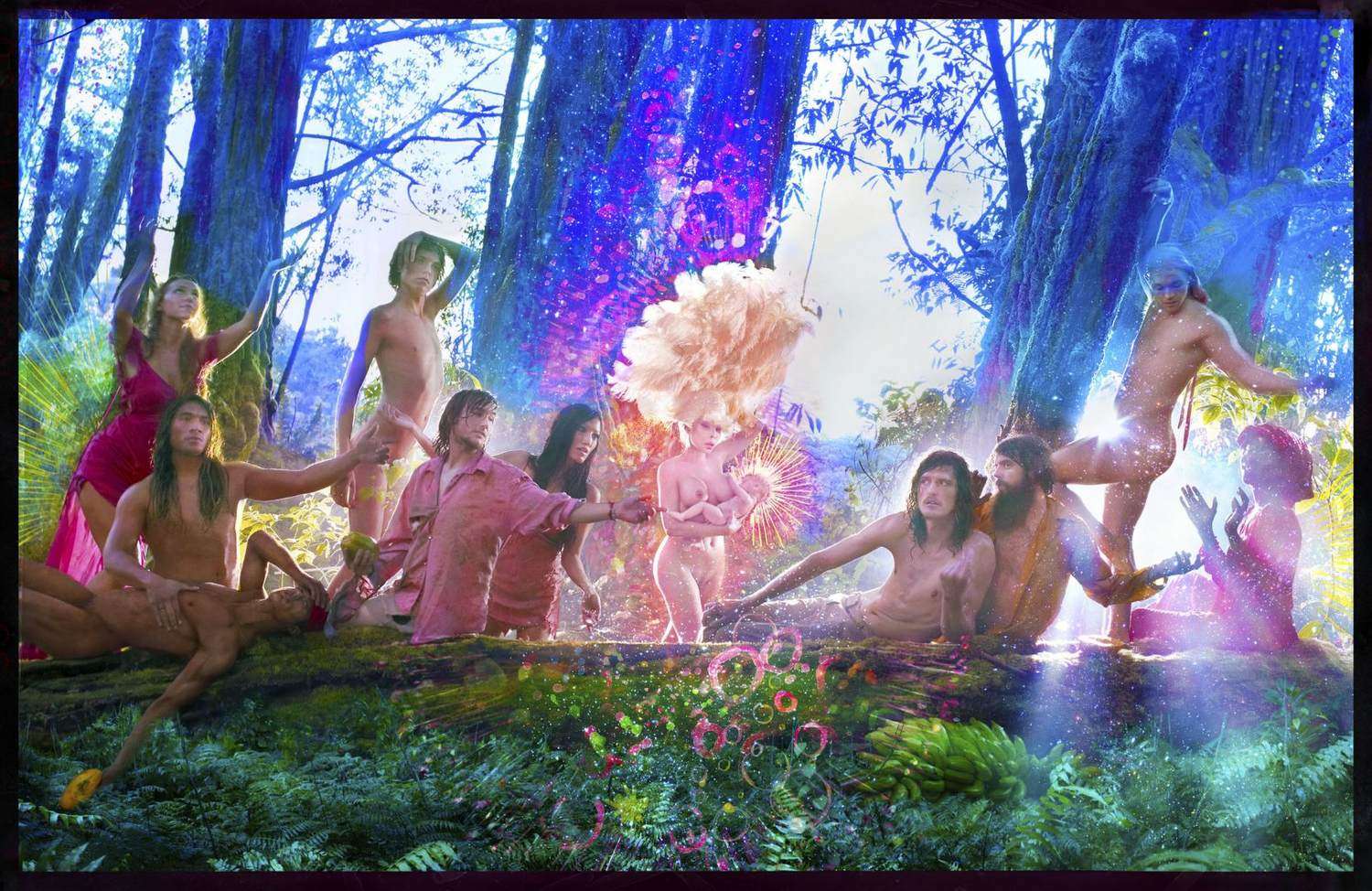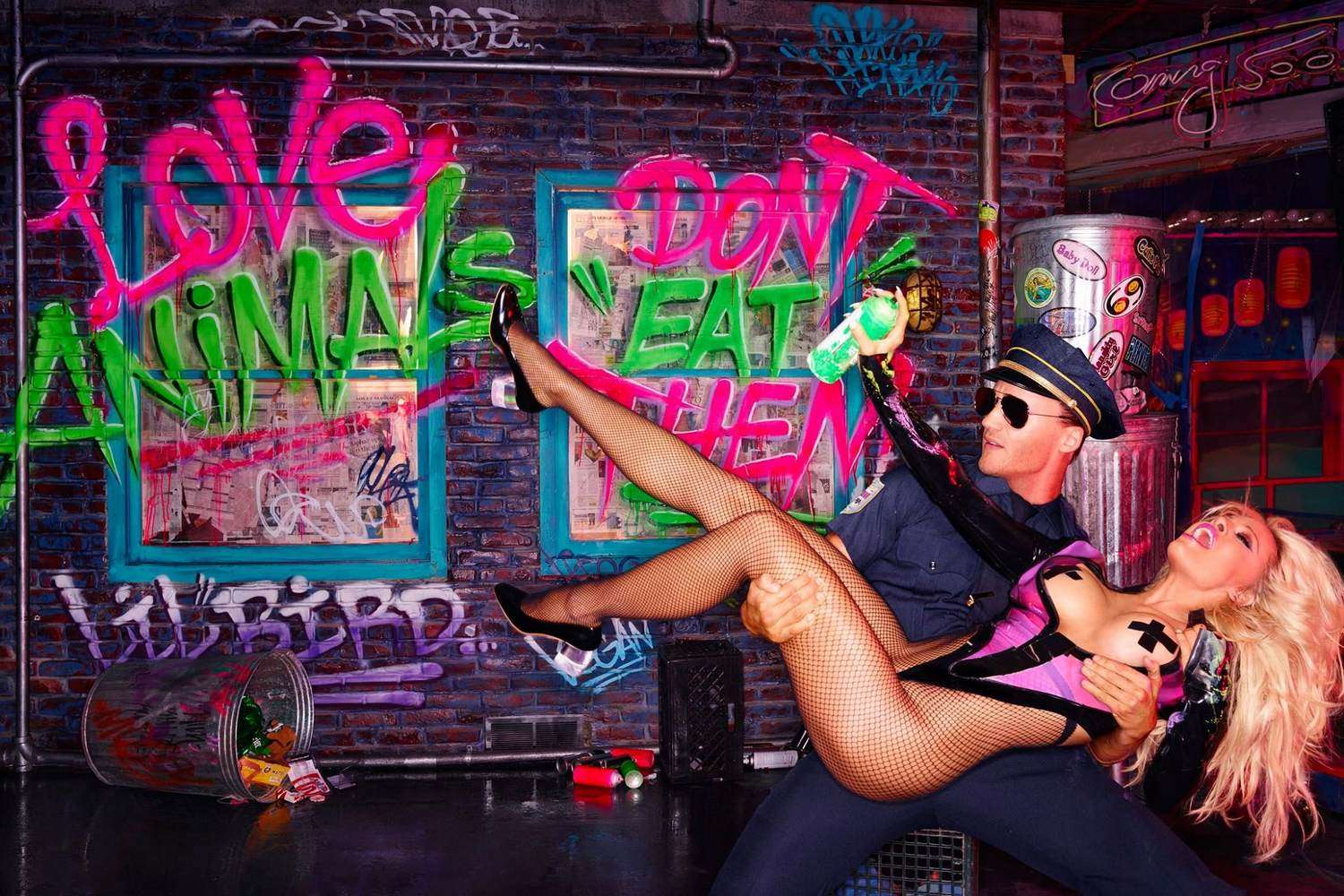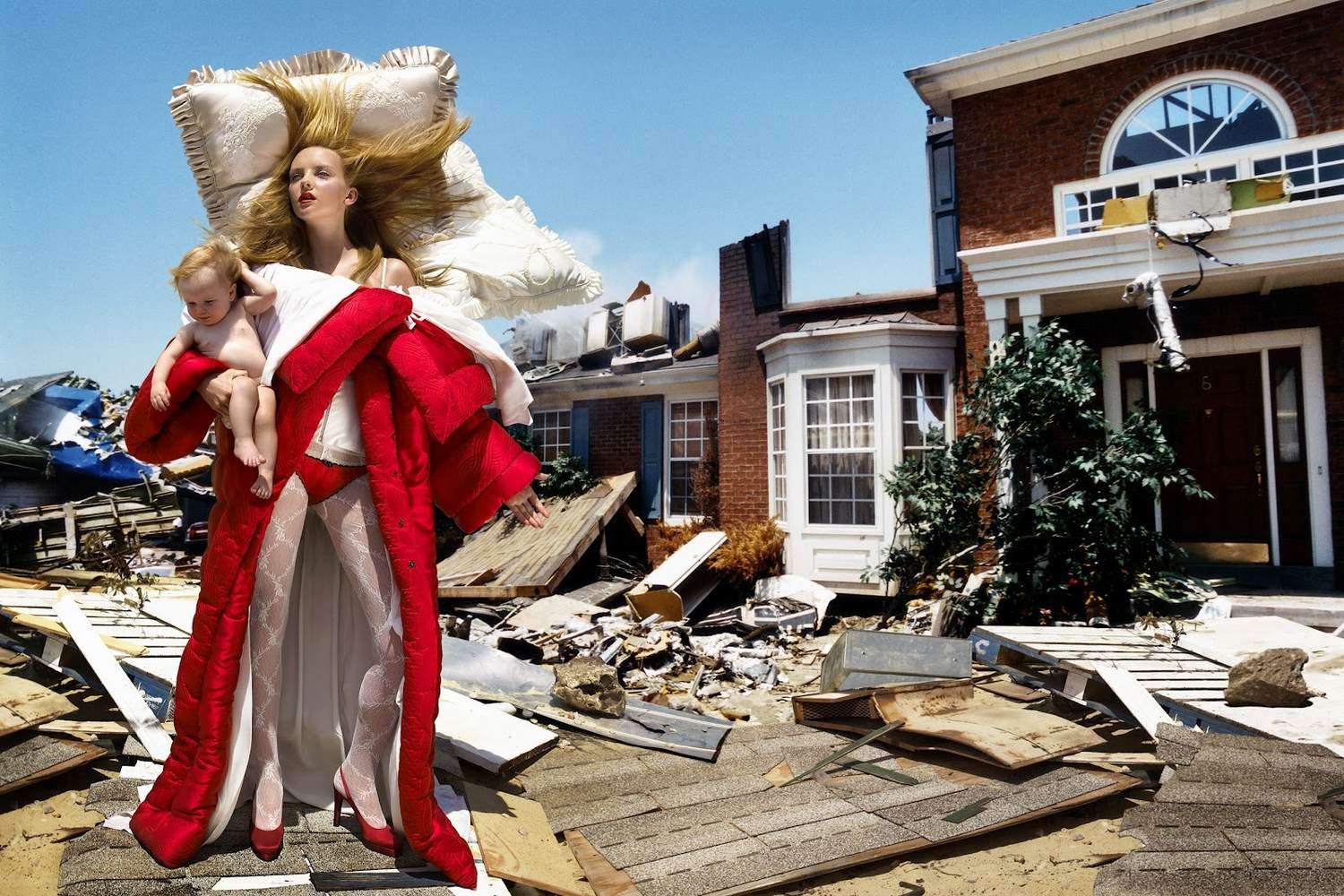 ---
Eric CANTO Photographer: Concert photos, portraits, album covers.
Visit my portfolio Visit the blog Visit the shop contact me
---
BONUS: Interview with David Lachapelle given to the Guardian in 2019.
His aesthetic shaped the age of stardom, but 11 years ago David LaChapelle fled to a farm in Hawaii. He tells the story of his journey between a 14-year-old gay runaway in Warhol's New York City and an enlightened "grandfather Moses of photography".
Tonight before we met, David LaChapelle spent several hours greeting fans and signing books in Berlin. The queue winds in front of its publisher Taschen's bookstore and down the street.
A woman, a middle-aged artist bares her breasts for a photo with him. Another has her wrist signed and returns later to show that she had it tattooed.
The next afternoon, David LaChapelle, who is no stranger to stupid behavior, can only shrug his shoulders, touched but bewildered. He wasn't sure there would be any interest in this return; his two new anthologies will be his last books.
This is it, he promises. A montage of invisible photos from his 30-year career as one of pop culture's most striking and controversial columnists.
"For a long time, I worked non-stop," he says. "I always had to have three magazine covers, one MTV Top 10 music video, one of the Vogues that was going on or else I would be forgotten and irrelevant."
David LaChapelle composes the conversation in the tone of a therapeutic confessional, which is perhaps encouraged by the fact that we are sitting together in a chatting style: reclined towards each other in plush velor armchairs on the scene since signing last night.
"It's a paradoxical place to work for magazines that push the idea that happiness is going to come with the next purchase and the new season of merchandise," he says calmly.
"I love glamor, fashion and beauty - it's been part of civilizations forever, but I had to get away from the propaganda of it. When I left everything, I never wanted to shoot another pop star as long as I lived, I was tortured by them. "
It's been 11 years since David LaChapelle, 54, left the celebrity circuit to retire to rural Maui, Hawaii, and reinvent himself as a farmer.
During the heyday of his mid-90s to mid-2000s production, David LaChapelle's visual signature - dark and dramatic, beautiful and grotesque - emerged from all angles of culture.
His cinematographic and photographic works revel in very high-end production values, where his immense perfectionist attention to detail has changed the size and scope of what a celebrity photoshoot could be; he elevated it to an art form that has been endlessly imitated since.
He led Madonna through her Ray of Light years; Michael Jackson was a close friend; Andy Warhol was his mentor. Everyone from Tupac Shakur and Leonardo DiCaprio to Hillary Clinton and Lady Gaga had their most captivating moments by him.
He shot Marilyn Manson as a lollipop lady and Kanye West as Jesus. He helped Christina Aguilera and Mariah Carey reinvent themselves from prim pop princesses to OTT casseroles. Part Renaissance painter, part kitsch by Jeff Koonsian, David LaChapelle on form produces astonishing, witty, ironic and intelligent works.
"But this industry is not a place to grow old," he says, with blatant zen. "I had seen the circle around Andy [Warhol] come and go, the futility of the people around him.
Back then, Andy couldn't sell a single piece of art to a gallery, the art world really fired him. All he wanted was an exhibit at the Museum of Modern Art, and they never gave him one during his lifetime. ".
David LaChapelle was hired by Warhol for Interview magazine in the early 1980s when he was still a teenager on the run in New York City, making his way into Studio 54; he was the last to realize a professional portrait by Warhol in 1986.
"When Andy passed away two years later, they finally made him the biggest in the history of the museum. He shakes his head. " My God… "
Did that make him suspicious?
David LaChapelle: "I'm not one of those people who sees the bad in everyone, but I definitely take my time with people. In the studio that I have in Los Angeles, we have a lot of young interns - they were invaluable in putting these books together because I started to see [the work] through their eyes. "
He's not on Instagram or caring much about social media because it's "just another way of being busy without really doing anything," and his fans are doing it all for him anyway. "I'm like Grandpa Moses in photography, I give them advice."
Conversations with his young team, he tells me, continue to shake up sexuality and gender for the time being. "We are currently living in a Puritanical moment when it comes to sex." Is he talking about photographer Terry Richardson? "I don't know Terry's work…" I think he's a hypocrite.
There is a 'but' coming and, for a moment, I wonder where 'but' is going to go…. "But I know there has to be respect in all industries. People in power: you don't have to have sex with an intern!
I would get a lot of arguments with people back then about President Clinton. He really demoralized the Democratic Party. Bush couldn't have stolen the election if Clinton hadn't. And if you have it at the highest level of function, you are going to have it wherever people are in power. "
"I listen to Camille Paglia a lot, only because she's such a different voice. You have to read what she's saying about [transgender issues] right now and the fall of civilization.
But, she says, people who in the 1960s said, who didn't fit and who were beatniks, could now consider themselves transgender. It's another expression of being anti-mainstream. "
David LaChapelle doesn't entirely agree with everything Paglia says, but is all for maverick footage and identity talk; he made a star of Amanda Lepore, an early transgender model and performance artist, and his muses (Lepore, Daphne Guinness, Pamela Anderson) all share a cartoonish quality that he makes fantastic and beautiful.
"Amanda really had to fight to have surgery and be reborn. I mean, I went through an androgynous period when I was 11 or 12 and I'm glad the option wasn't there for me to get hormone blockers.
I don't know what I would have done, I was a little crazy. But it's not something we should just be able to order from a menu. "
David LaChapelle speaks, he says, of a thoughtful experience. "I think if anyone feels that way, they really need to express themselves and believe in it and fight a bit because you can't go back - I know at least two people who have tried to do so. "
He pauses. "Becoming trans has almost become a bit of a trend in some places. And it is worrying. It's like, 'Are you sure? You are a little young, maybe wait before you change your body. Moreover, it will not make your problems go away;
When he was 22 in the mid-1980s, David LaChapelle escaped the death of his boyfriend through the AIDS epidemic in New York City and landed in a dilapidated housing estate in south London.
It was the height of Boy George's fame and Warhol's young, gay, handsome, protégé was inducted into the city's gloriously hedonistic scene, followed by Leigh Bowery and Steve Strange. "They were so ahead of their time," he told me.
"I've been living in New York since I was 15, I thought I had seen it all. When I went to London the level of creativity and craziness… they were on a whole different planet. "
So much so that David LaChapelle ended up marrying publicist Marilyn for a year - "I still don't know how" - and was quickly hired as a photographer by Face and Vogue.
London has been formative in two significant ways. First, because it taught him the importance of originality, because "you haven't copied people. You would be considered an idiot.
LA is the literal opposite. Second, in the midst of "the strike, Thatcher's, and the miners' strike," he developed his unique aesthetic that is still present everywhere.
Beyoncé's Instagrammed pregnancy was brilliantly LaChapellienne (the photographer was one of her former interns); the preoccupation of the high street with the dazzling unicorns, mermaids, rainbows and the hypersaturated color echo of David LaChapelle; The very existence of the Kardashians is the subversion of David LaChapelle.
"Someone wrote a comment online when I moved to Maui, like, 'The person who gave us Paris Hilton and destroyed our culture is now going to live in the jungle. »Have I really brought down the culture ?! Well, hasn't he fetishized some of the sillier aspects of it?
"At the time, Paris had a charisma that you couldn't take your eyes off of," he explains. "She laughed and laughed, was effervescent and took a room. She was desperate to be in my photos and one day we needed her for a jeans shoot. "
The model at the time could not match the size of the sample provided. "She came, she hadn't been home for about three days, but she looked amazing. You never saw this girl who looked messed up. Some people, he said, really have an indescribable star above their heads…
Nonetheless, David LaChapelle's navigation from commercial photography - he shot campaigns for brands such as Diesel and Coca-Cola - to exhibitions around the world seemed astonishing at the time.
"If you really want to shock people in the art world, talk about Jesus or God," he says. "You could land a dump on a gallery floor and they don't care.
It's art… when I wanted to do Jesus Is My Homeboy [where he positioned Jesus with pimps, prostitutes and gangsters], I wanted to ask who Jesus would be friends with, if he was back.
And it would not be the aristocrats or the rich, but the excluded. Eastern religions like Buddhism are cool - anything foreign or exotic like that is okay, but Christianity has a horrible reputation because of fundamentalists and evangelicals. "
David LaChapelle's faith - which he says never wavered, though he neglected it - seems at odds with the debauchery and decay for which he is known. He doesn't buy it. "I believe religions are derived from the truth leading to the same notion.
Ce sont des guides que tous nos ancêtres avaient depuis d'innombrables générations et la raison a été soustraite de nos vies, ce qui nous a laissé ce vide que nous avons rempli de matérialisme. » Il fait une pause et fait des gestes à travers les piles brillantes de ses nouveaux livres empilés autour de nous.
This is, in part, the consequence of having to constantly monitor your mental health. David LaChapelle is bipolar, but antidepressants don't work for him and he needs to watch his exercise and sleep to keep himself from slipping into an episode… of madness.
"You want to drive the part that feels so enjoyable to you because your brain works quickly and ideas come more easily. You have more energy and everything flows and you see things from a higher point of view, "he explains. A heavy "but" follows.
"But… it can become an illusion and be dangerous." You don't want to be depressed. I was caught several times by the police; I was beaten up once in front of my own home in Los Angeles. Even then, he said, he could count on being saved "because they think he's white, gay, rich, he's probably on crystal meth." It makes you wonder - imagine what black people go through. "
When things really touch him, it's usually because he's been watching too much of the news. "It's not just the news itself, it's the hierarchy. So you will have a story about an atrocity that happened, alongside some terrorism, alongside Taylor Swift. A bitchy glow escapes.
" Taylor Swift! I don't even know a person listening to it, but the point is, how do all these stories get the same visibility? It is, he thinks, anxiety.
"We're on the precipice of so many things we've never dealt with before as a species. If you took an iPad back in the hunter-gatherer days and showed them everyone who had been killed that day in a landslide or beaten to death by the waterhole, they would also have a seizure. panic and could not sleep. "
What is the answer? "Well, I haven't reached enlightenment," he laughs. "But I guess it's the balance. We have to align. Isn't part of the whirlwind of those chaotic first days missing, adrenaline? He nods no.
"Do you know Epictetus, the Greek philosopher? He has a simple approach that suits me today: we all have a role in life - play your part and live it to the fullest. "