For those who don't know him, Anton Corbijn is a Dutch director and photographer.

He became known for his black and white photos of cult rock groups: the Rolling Stones, U2, Nirvana, Nick Cave, Jeff Buckley, Björk etc… They combine two passions: photography and rock.

He started making music videos for

Depeche Mode

. In 2007, he moved up a gear by producing "Control", a biopic on Ian Curtis, head of the Joy Division. This first film is a real success.
Biography of Anton Corbijn
Anton Corbijn was born in Strijen, Holland, to a nursing mother and a Protestant pastor. Armed with his father's camera, Anton Corbjin took her first photo at the age of seventeen during a concert by the Dutch group Solution.
He sends his photos to the local newspaper, which publishes them. These first photographs will not be the last and are ultimately an excuse to find a place in the world of music.
And it's the music again that will make him do crazy things.
In 1979, after having worked for the monthly music magazine "Oor", he abandoned his studies in photography in The Hague and left the Netherlands for London where he met the band Joy Division, with Ian Curtis in the foreground.
There he is hired as photographer for the New Musical Express (NME), a weekly that experts consider a benchmark.
A true vocation, music is the field in which the young man wants to fight, and this first real experience allows him to film the greatest (U2, David Bowie, Mick Jagger, Frank Sinatra) and produce recognizable shots of a single shot, black and white, portraits with a grain that is both strict and lending to softness - this is what makes the reputation of the photographer.
Besides the music groups and its faithful collaboration with the Depeche Mode group (tours, album coversposters videos), Anton Corbjin also photographs stars of the big screen such as Martin Scorsese, Robert De Niro or Steven Spielberg.
There is only one step between photography and video, which the experienced photographer goes through.
From the 1980s, he began to work as a producer of video clips and shaped the world of video clips, in particular One from U2 (1992), My Friends from Red Hot Chili Peppers (1995) etc…
Anton Corbijn: Depeche Mode, U2 and Ian Curtis
In 1983, Anton Corbijn broadened his collaboration within the music industry by directing his first music video with an obscure German new wave band called Palais Schaumburg for their hit "Hockey".
This experience led Anton to work for more than forty other groups such as Echo & The Bunnymen, U2, Red Hot Chili Peppers and especially Dépêche Mode.
He recently shot the brilliant Arcade Fire music video "Reflector". Anton was frustrated at having condensed his art into just four minutes of video and began his film career in 2007 filming Ian Curtis' biopic: Control.
The tragic fate of the head of the division Joy was traced in black and white in this film which resembled an animated sequence of photos of Anton Corbijn.
This film is a biopic on the musical journey of Ian Curtis, the leader of the English group Joy Division but also the director's favorite rock group. The film was a real success presented at the Cannes Film Festival in 2007.
After Linear, a 57-minute project that Anton shot with his friends Brian Eno and U2, Anton directed a second film with George Clooney, The American, a thriller, an adaptation of the novel "A Very Private Gentleman" by Martin Booth ..
While the film received mixed reviews, the photo remains stunning.
This spy film is based on a novel by John Le Carré and has assembled a large cast with actors Willem Dafoe, Rachel McAdams and Philip Seymour Hoffman for one of its last roles.
Director Anton Corbijn's DVD summarizes his most important achievements (Nirvana, The Killers, Nick Cave and the bad Sami, Depeche Mode, Joy Division etc.).
The myth of the rock star, of the cursed poet swimming in an ocean of drugs, surrounded by dozens of groupies, is far away. Today is the time of mainstream pop stars and old school electro.
The simplification of the setup of the music industry over the past two decades has also led to the demise of a parallel type of artist known as the rock photographer. Anton Corbjin knows it and says it.
Anton has photographed almost the entire music industry and worked for NME or The Face.
During these years, many stars like Björk, Nick Cave, the Rolling Stones or Joy Division have come under his lens.
He publishes a book called 1-2-3-4 which contains incredible images of Mick Jagger, Nirvana or Morrissey. A testament book of a dying profession.
The opportunity to show your children what rock looked like through its photos, much better than a Taylor Swift music video.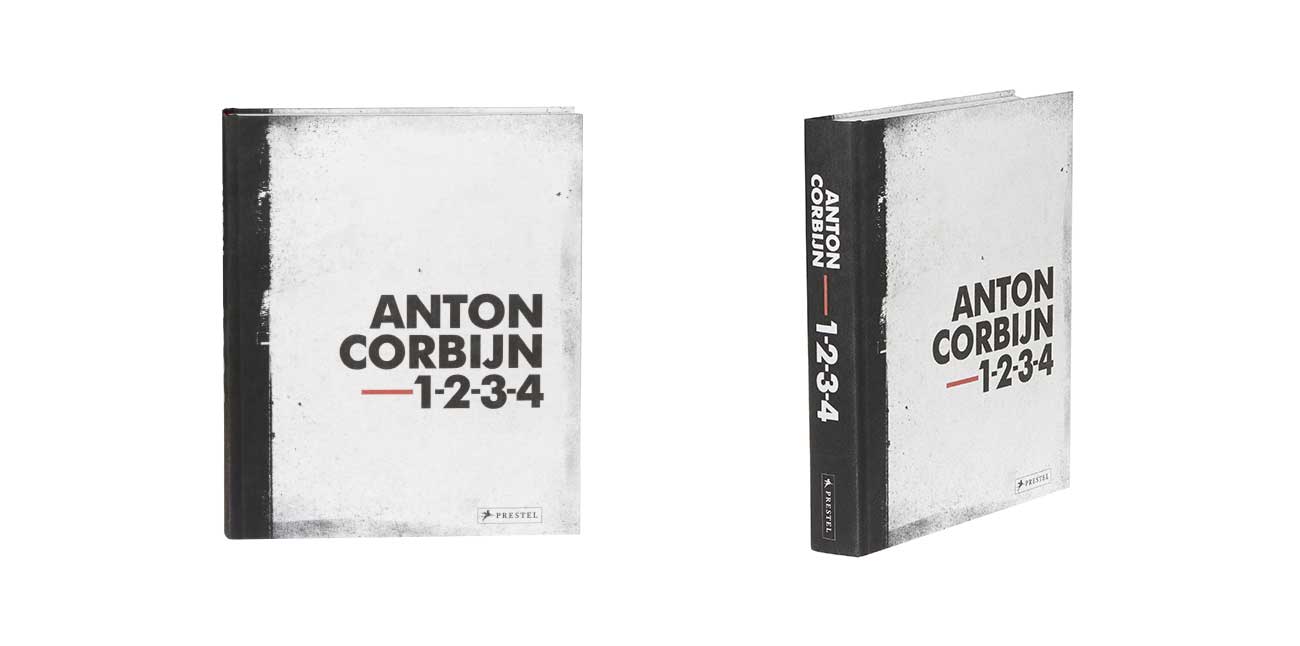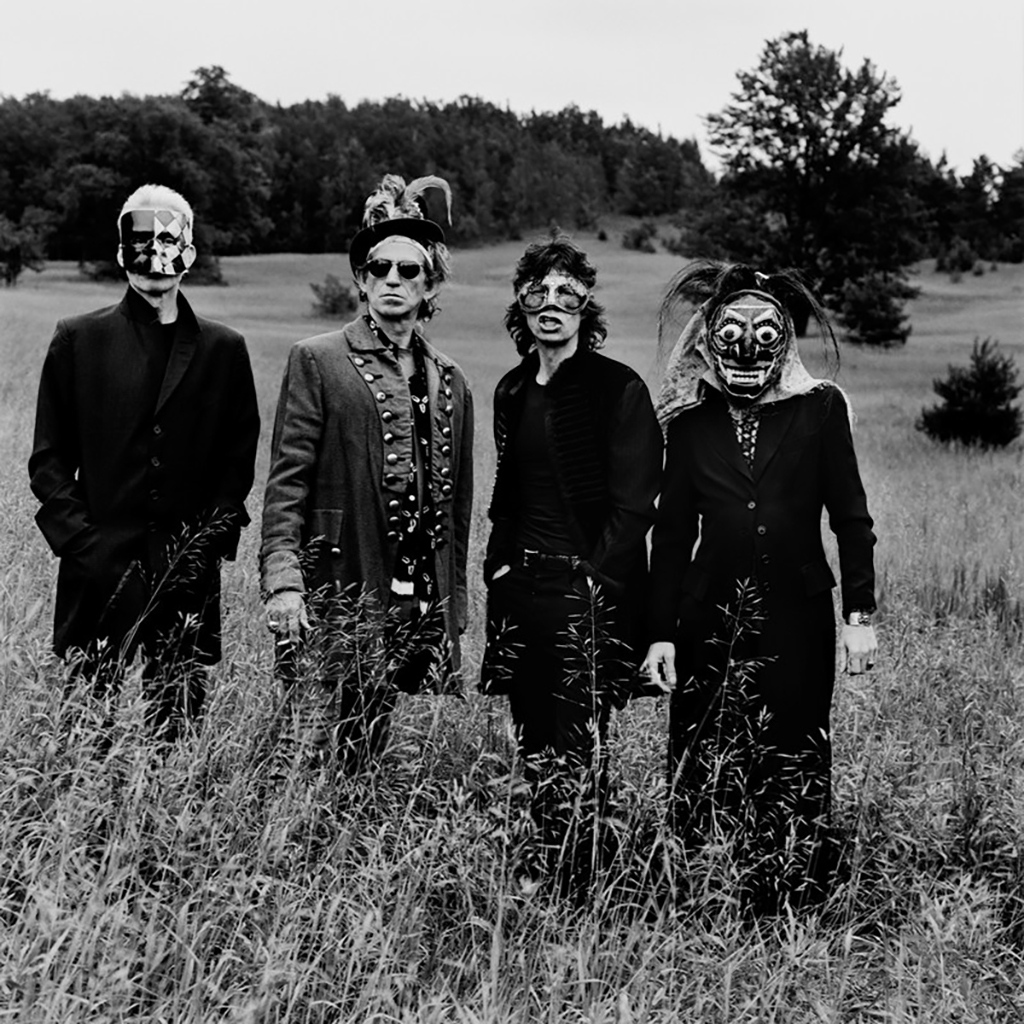 Rolling Stones Anton Corbijn Photographer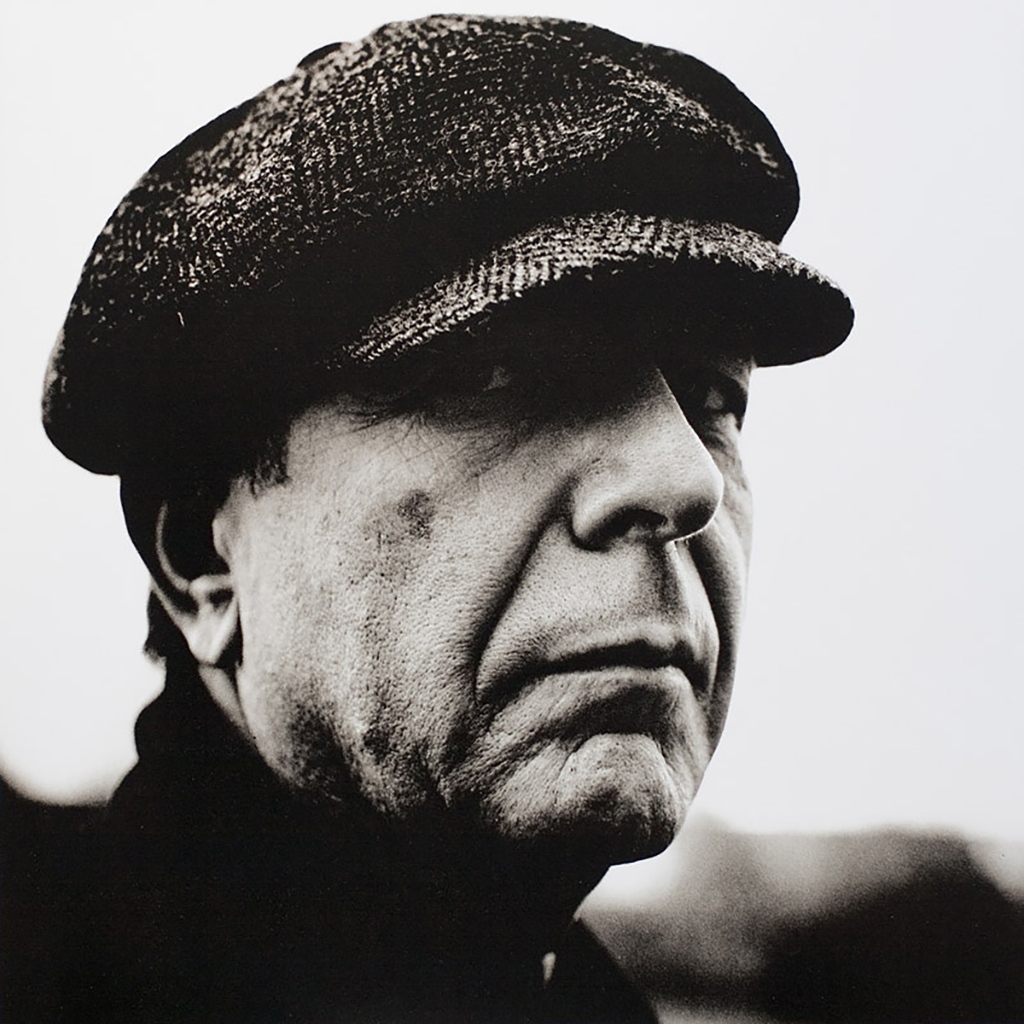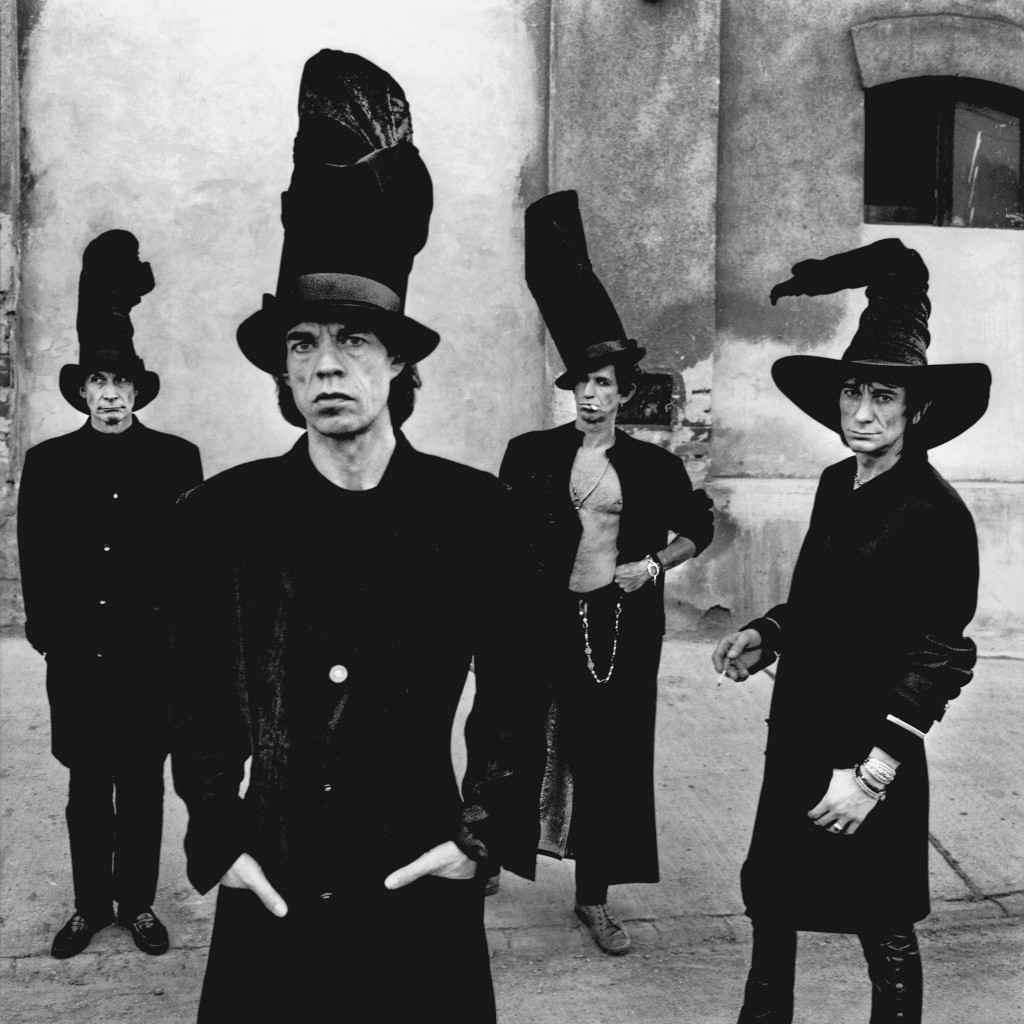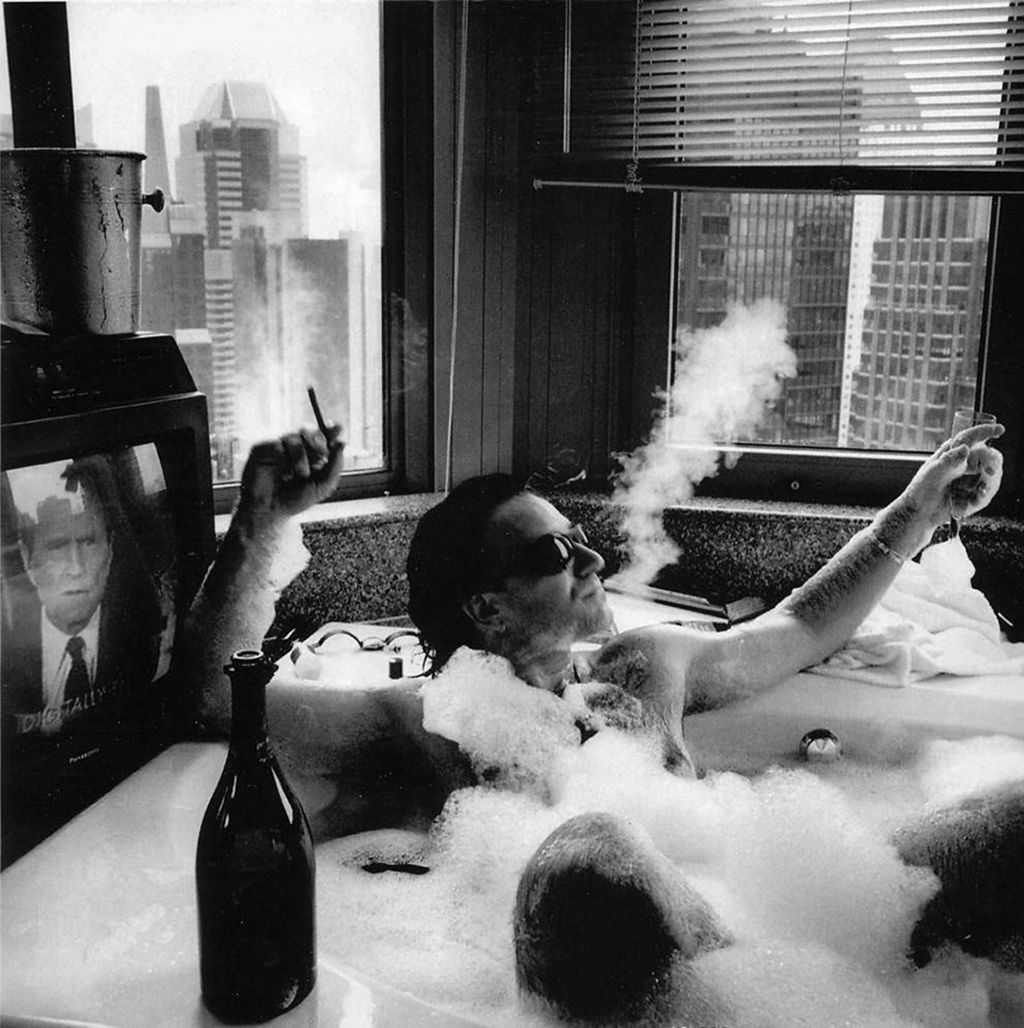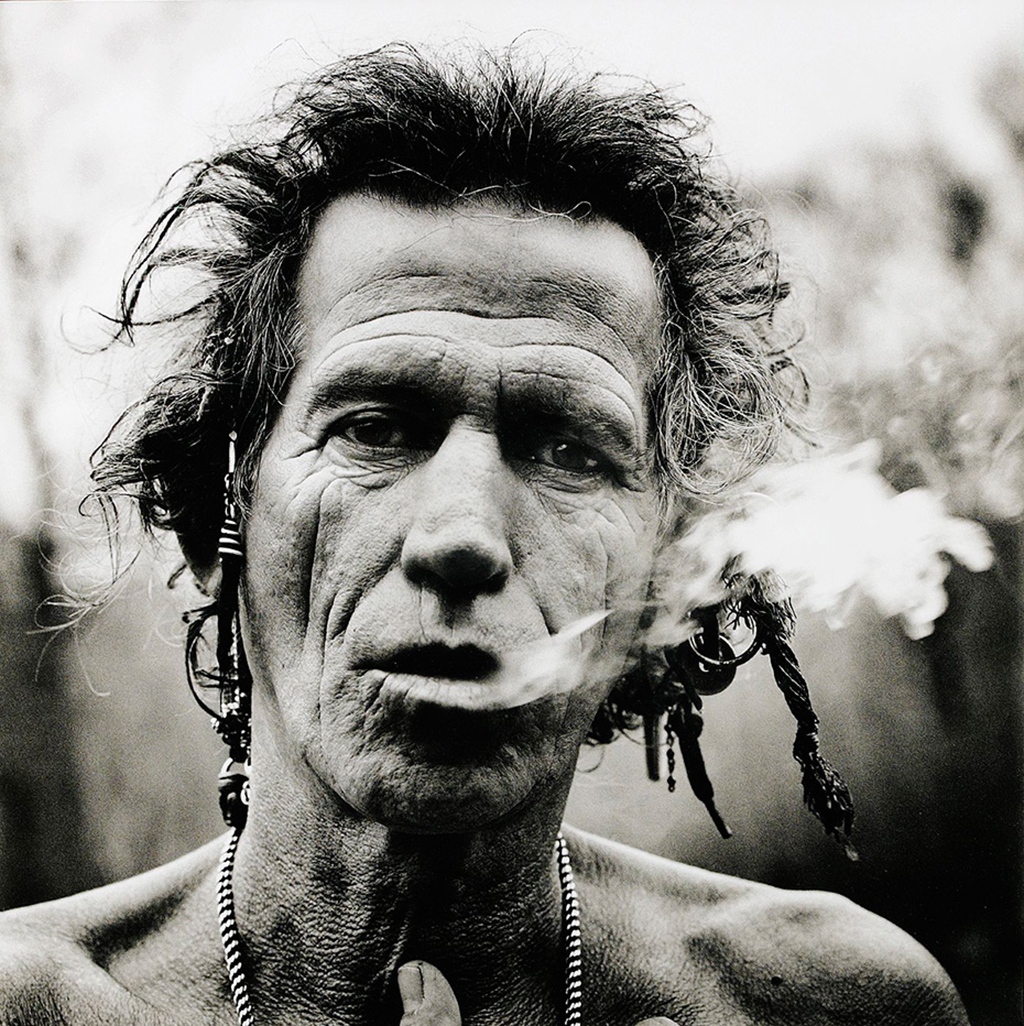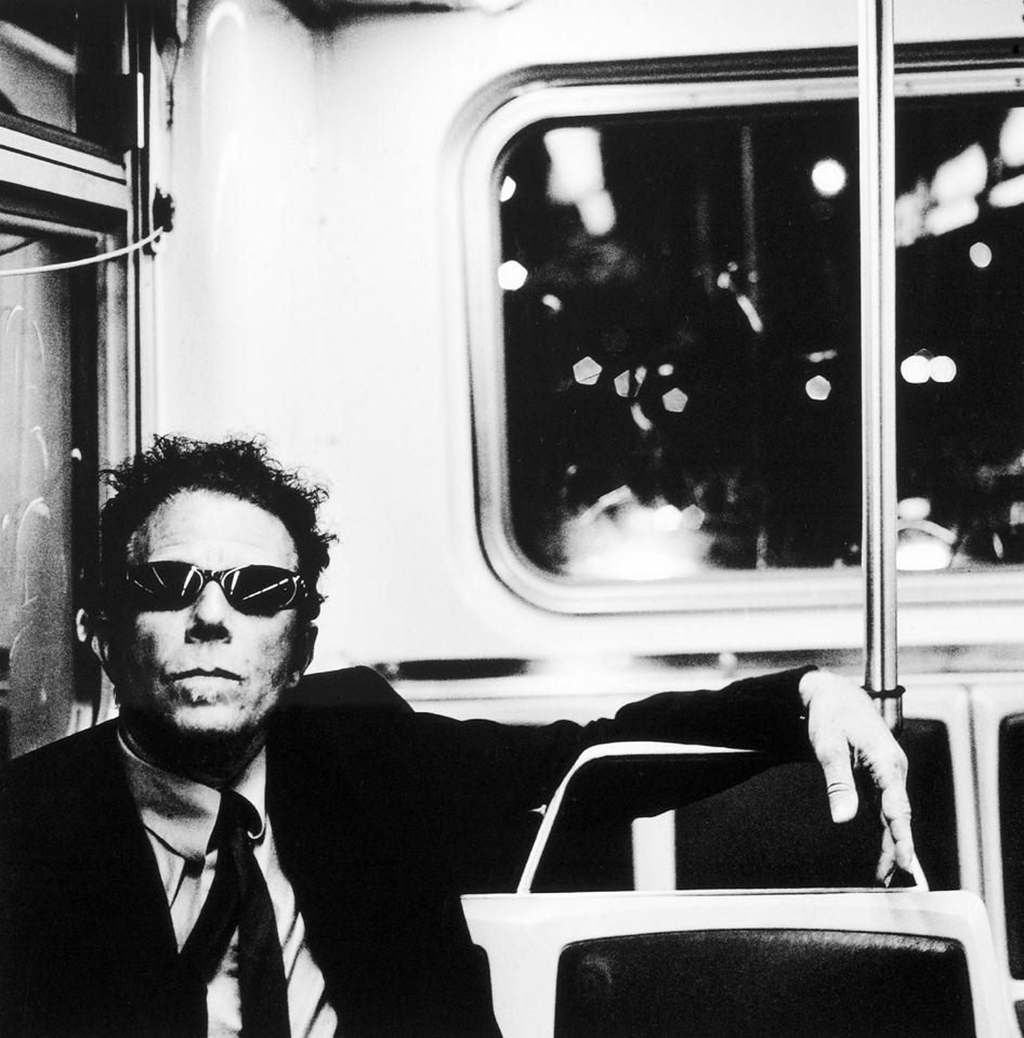 As you can see, Anton Corbijn now focuses more on his career as a director than on his rock star recordings.
His next film will tell the story of James Dean and his photographer friend Dennis Stock.
Of course, this is reminiscent of the life of Corbijn himself, that of a shadow artist who benevolently assists in the construction of a legend.
Clips directed by Anton Corbijn
Hockey, Palais Schaumburg (1983)
Beat Box, Art of Noise (1984)
Dr. Mabuse, Propaganda (1984)
Red Guitar, David Sylvian (1984)
Seven Seas, Echo & the Bunnymen (1984)
The Ink in the Well, David Sylvian (1984)
Pride (In the Name of Love) (third version), U2 (1984)
Bring on the Dancing Horses, Echo & the Bunnymen (1985)
Quiet Eyes, Golden Earring (1986)
A Question of Time, Depeche Mode (1986)
Bedbugs and Ballyhoo, Echo & the Bunnymen (1987)
Strangelove, Depeche Mode (1987)
Pimpf, Depeche Mode (1987)
The Game, Echo & the Bunnymen (1987)
Never let me down again, Depeche Mode (1987)
Lips Like Sugar (first version), Echo & the Bunnymen (1987)
Behind the Wheel, Depeche Mode (1987)
Welcome to Paradise, Front 242
My Secret Place, Joni Mitchell with Peter Gabriel (1988)
Blueprint, Rainbirds (1988)
Atmosphere, Joy Division (1988)
Headhunter, Front 242 (1988)
Faith and Healing, Ian McCulloch (1989)
Sea of time, Rainbirds (1989)
White City of Light, Rainbirds (1989)
Personal Jesus, Depeche Mode (1989)
Killer Wolf, Danzig (1990)
Enjoy the Silence (first version), Depeche Mode (1990)
Policy of Truth, Depeche Mode (1990)
World in My Eyes, Depeche Mode (1990)
May This Be Your Last Sorrow, Banderas (1990)
Clean, Depeche Mode (1991)
Married, Herbert Grönemeyer (1991)
Two faces, Rainbirds (1991)
Tragedy (For You), Front 242 (1991)
Halo, Depeche Mode (1991)
Front By Front, Front 242 (1992)
Hail Hail Rock 'n' Roll, Garland Jeffreys (1992)
Lover Lover Lover, Ian McCulloch (1992)
One (original version), U2 (1992)
Straight to you, Nick Cave and the Bad Seeds (1992)
Dirty Black Summer, Danzig (1992)
Do I Have to Say the Words?, Bryan Adams (1992)
I Feel You, Depeche Mode (1993)
Walking in My Shoes, Depeche Mode (1993)
Condemnation (first version), Depeche Mode (1993)
Heart-Shaped Box, Nirvana (1993) Alternative Video
Delia's Gone, Johnny Cash (1994)
Mockingbirds, Grant Lee Buffalo (1994)

In Your Room

, Depeche Mode (1994)
Liar, Henry Rollins (1994)
Love & Tears, Naomi Campbell (1994)
Have You Ever Really Loved a Woman?, Bryan Adams (1995)

My Friends

 (first version), Red Hot Chili Peppers (1995)
Hero of the day, Metallica (1996)
Mama Said, Metallica (1996)
Barrel of a Gun, Depeche Mode (1997)
It's no good, Depeche Mode (1997)
Useless, Depeche Mode (1997)
Please (first version), U2 (1997)
Bleibt Alles Anders, Herbert Grönemeyer (1998)
Fanatisch, Herbert Grönemeyer (1998)
Goddess on a Hiway (second version), Mercury Rev (1998)
Salvation, Roxette (1999)
Opus 40 (first version), [Mercury Rev (1999)
Stars, Roxette (1999)
Chemical (first version), Joseph Arthur (2000)
In The Sun, Joseph Arthur (2000)
Invalid Litter Dept., At the Drive-In (2001)
Freelove (second version), Depeche Mode (2001)
Mensch, Herbert Grönemeyer (2002)
Electrical storm, U2 (2002)
Re-Offender, Travis (2003)
Zum Meer, Herbert Grönemeyer (2003)
Haar Schnitt: Love Will Come Through, Travis (2004)
All These Things That I've Done "(second version) The Killers (2005)
Talk, Coldplay (2005)
Suffer Well, Depeche Mode (2005)
Viva La Vida (second version), Coldplay (2008)
Should Be Higher, Depeche Mode (2013)
Reflektor, Arcade Fire (2013)
Where's the Revolution, Depeche Mode (2017)
Cover Me, Depeche Mode (2017)
Filmography of Anton Corbijn
2007 : Control, film about the life of Ian Curtis lead singer of Joy Division.
2009 : Linear, a videofilm highlighting the songs from the album No Line on the Horizon by U2
2010 : The American, thriller adapted from the novel by Martin Booth A Very Private Gentleman2.
2014 : A very wanted man (A Most Wanted Man)
2015 : Life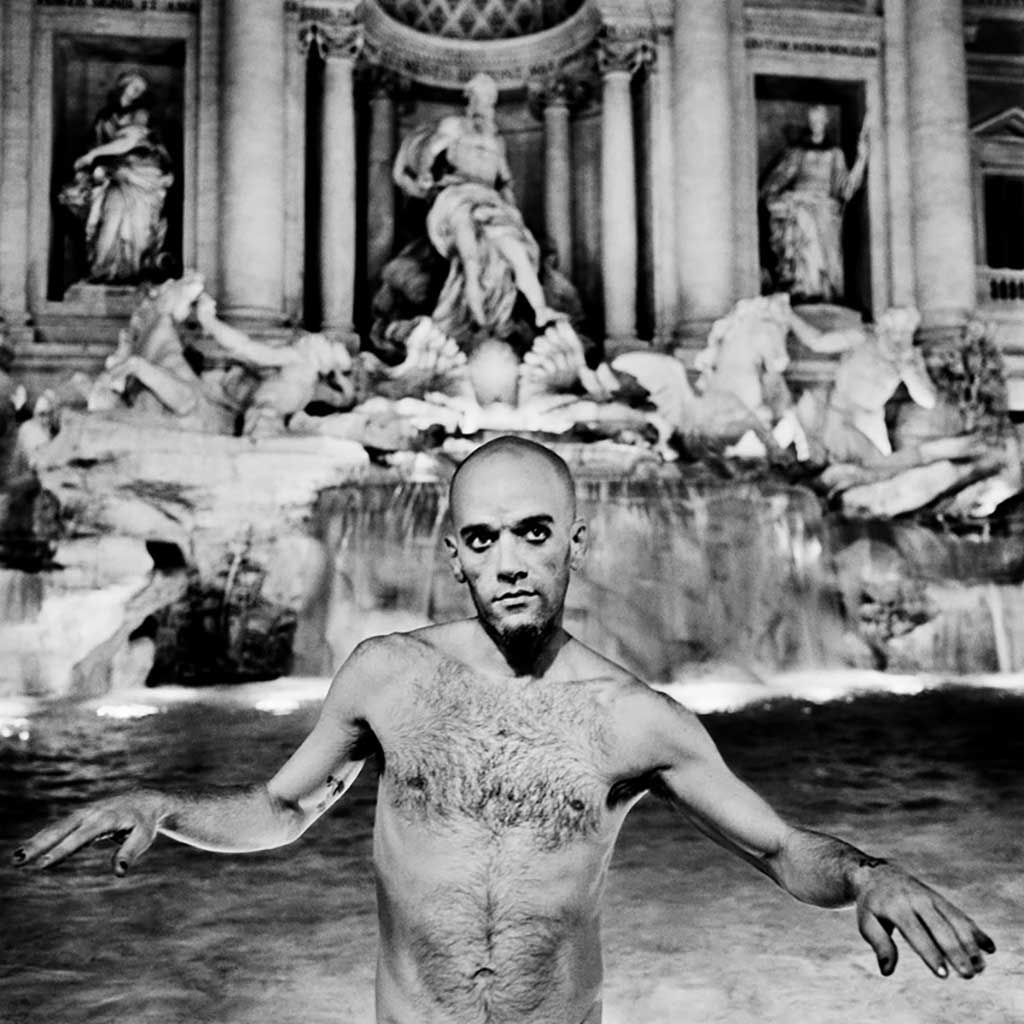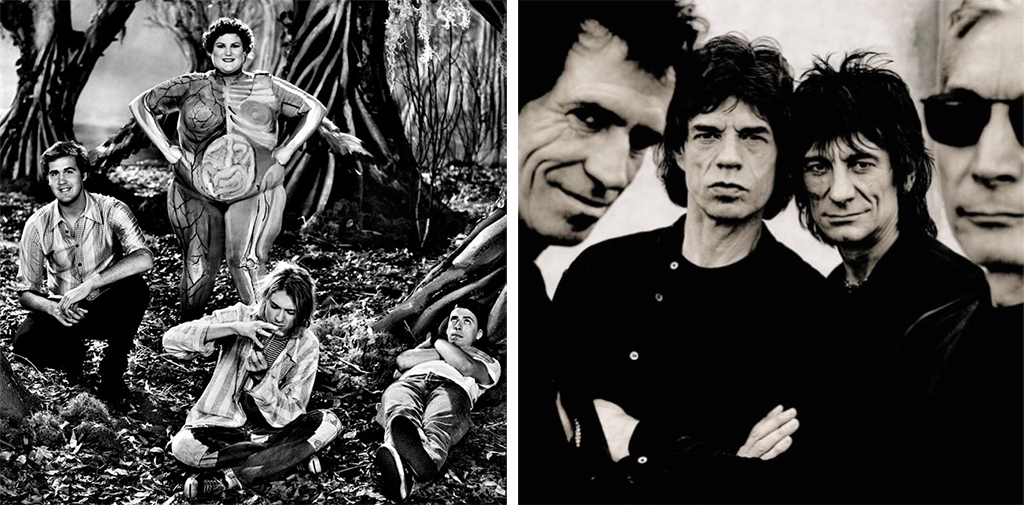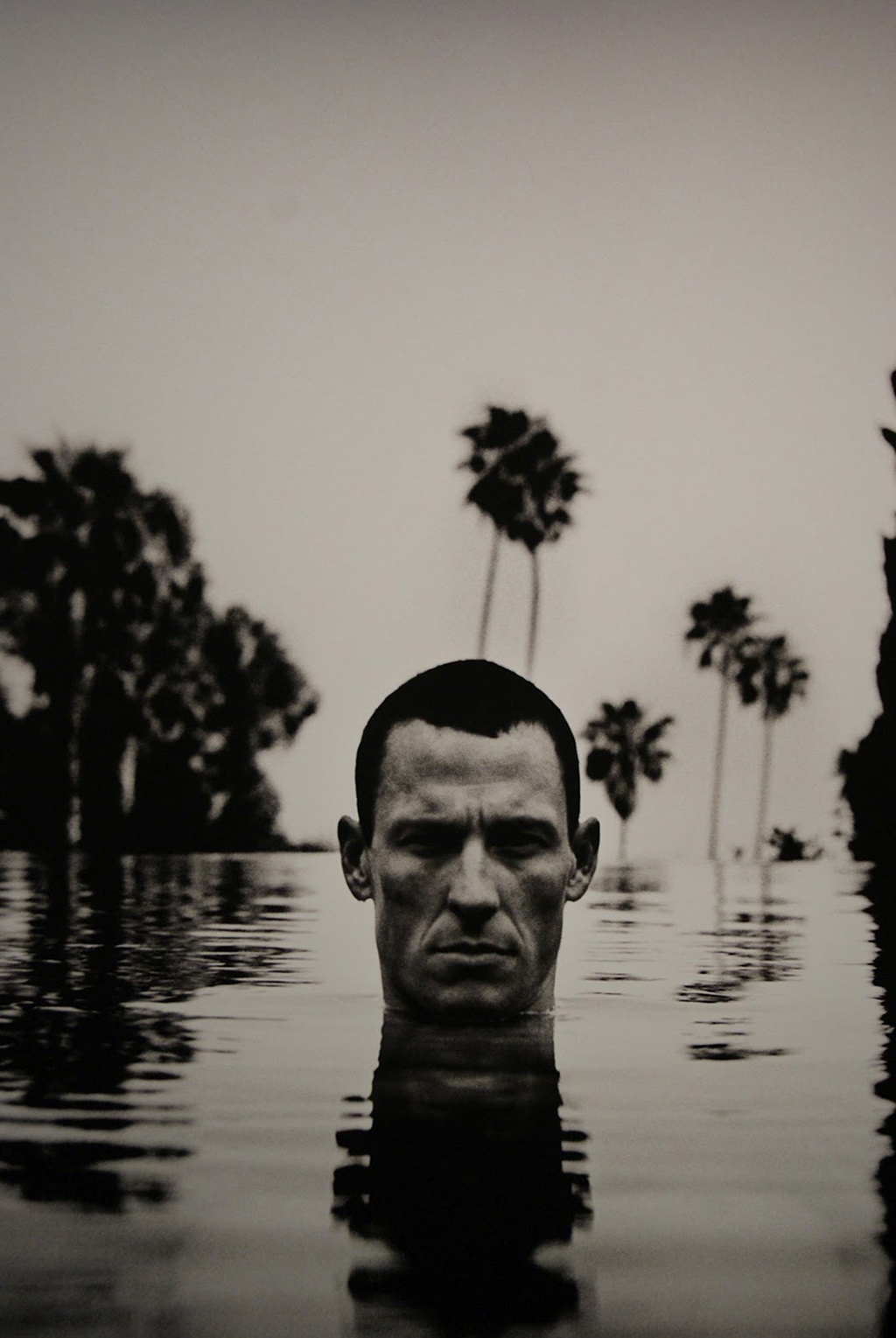 Bonus: Anton's New Book (2020)
The important photographic volume "Depeche Mode by Anton Corbijn" is published for the TASCHEN publishing house.
Since 1986, the timeless and menacing aesthetic of Dutch master photographic Anton Corbijn has solidified Depeche Mode's reputation by making their image ethereal and always avant-garde.
"Anton was able to give a visual identity to the sound that the DMs were starting to create. »Dave Gahan
The volume contains over 500 photographs from Corbijn's personal archives, some never seen before, as well as sets, sketches, album covers and personal observations of Corbijn.
Also on sale is a collector's edition (# 201-1 986), each signed by Anton Corbijn and Depeche Mode.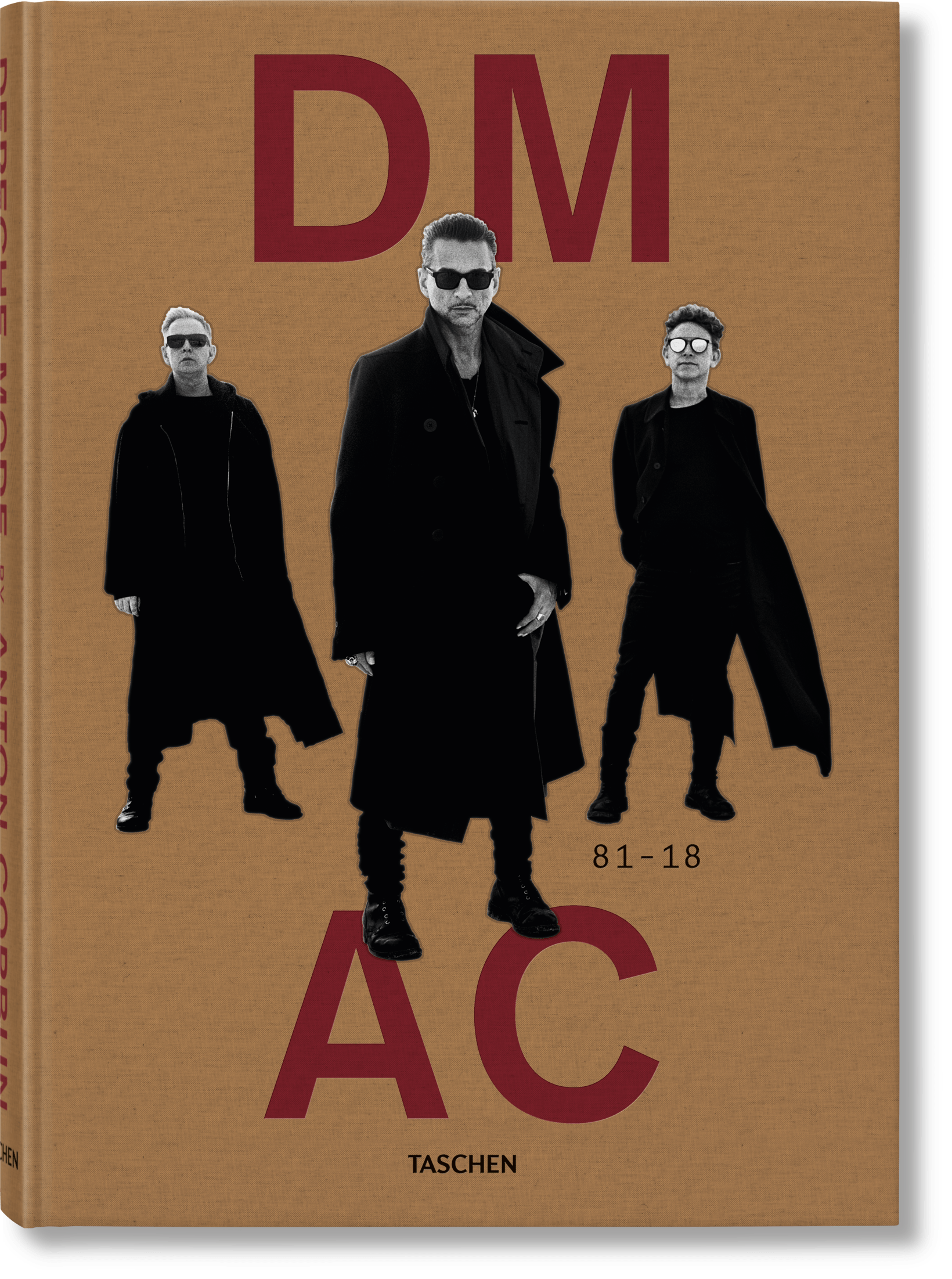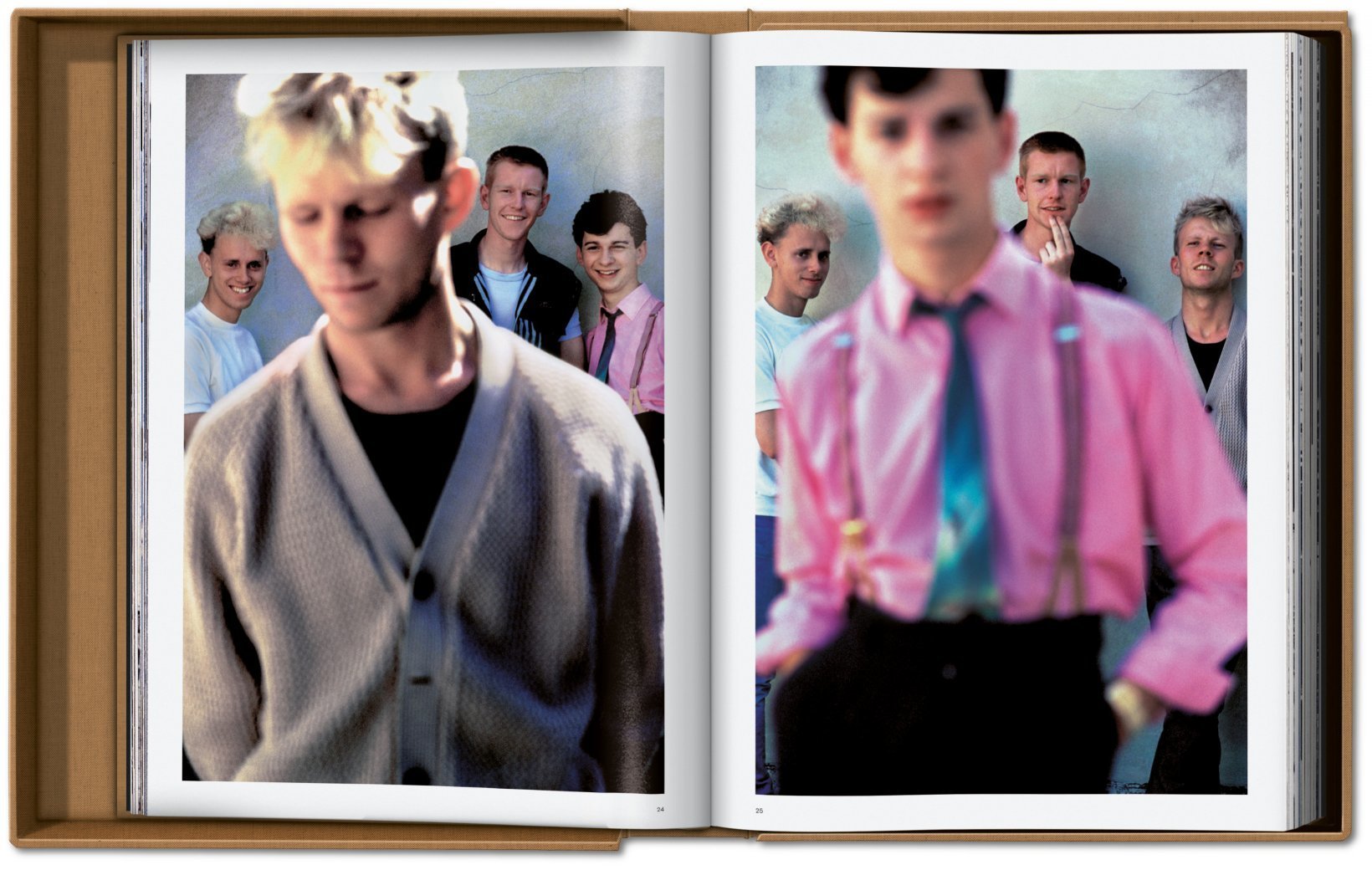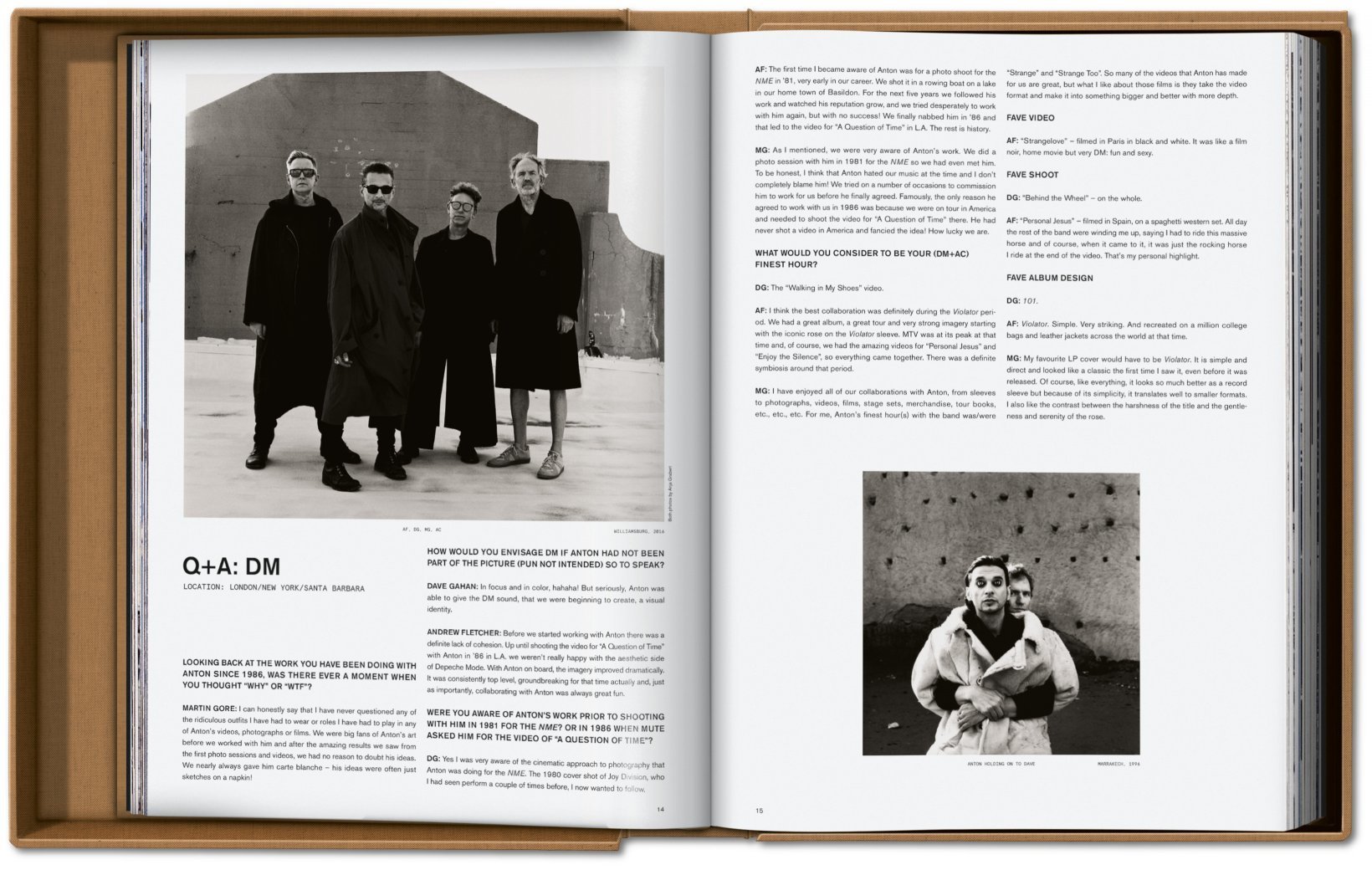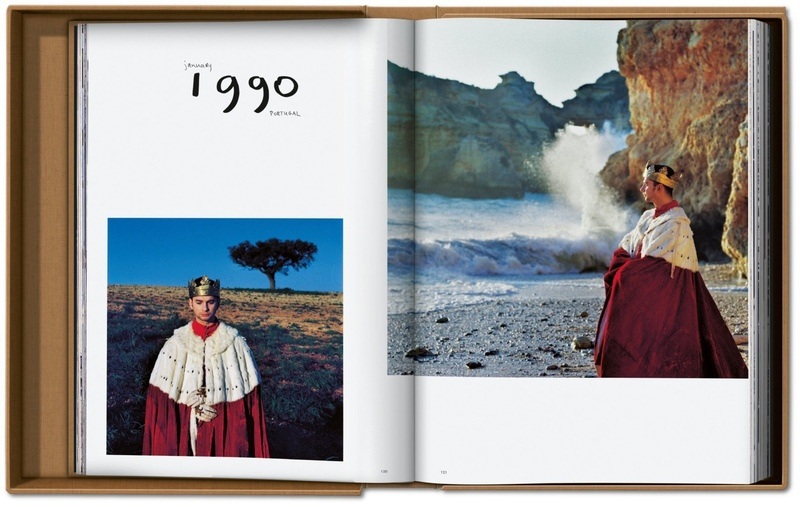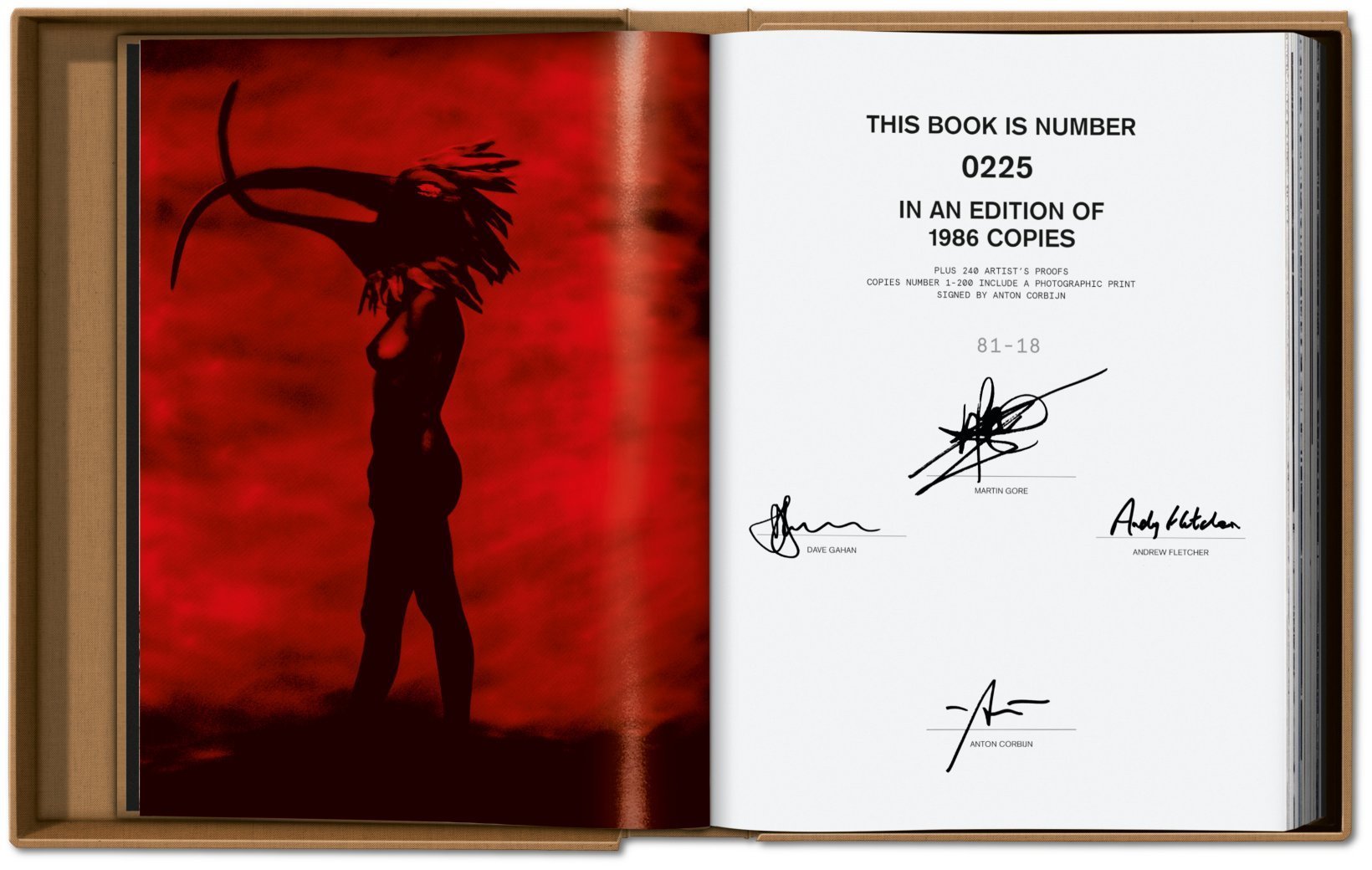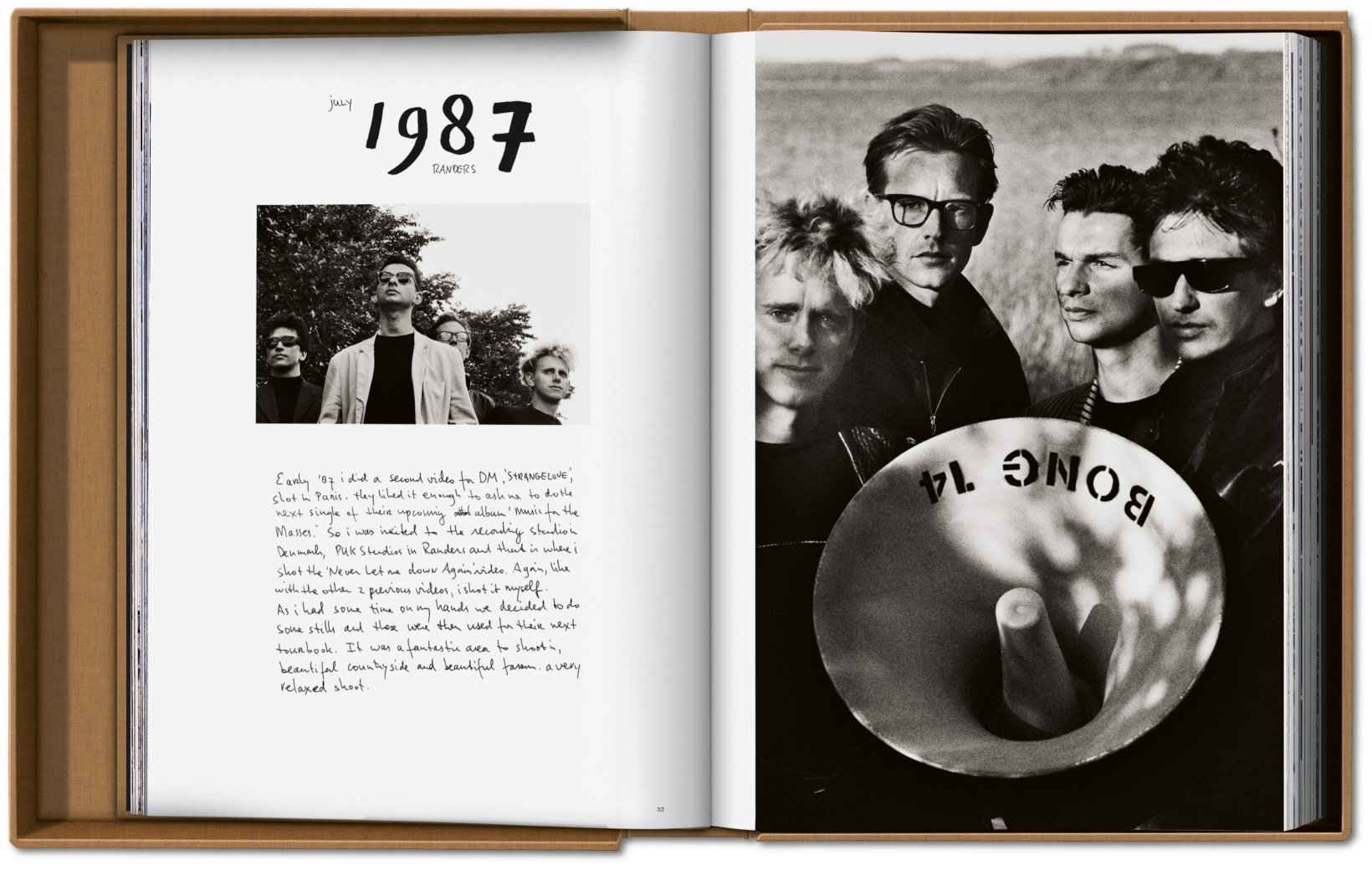 Interview with Anton Corbijn About SPIRITS IN THE FOREST
What is it about British music culture that lends itself so well to your style of photography?
Anton Corbijn: " I do not know. I didn't have a big plan to adapt my work here. I was less worried if someone was a rocker or a mod or whatever.
I wasn't really interested in the way people dressed or street fashion - I didn't know the first thing about it.
I didn't watch it, I was more interested in using the person to visualize the music. It was just my approach in general. My approach was to look at the man in an environment, so a lot of times the person was small in the photo.
But was there something in the air in the late 1970s?
Anton Corbijn: "It was a golden moment when I came here. The Specials had just released their debut album, Public Image Ltd had released "Metal Box", The Clash with "London Calling" - in my first month I was like "Wow". "
What attracted you to the personalities of these artists? Was there a common thread between them all?
Anton Corbijn: "I turn to people who, in my opinion, put a lot of themselves into music in an all-or-nothing situation. You know, "If I don't give it my all, I'm back in my little council apartment."
There wasn't a lot of a safety net here for people, and that gave them their all. I was the same.
I had nothing else to do but take pictures. I lived here in a squat. It wasn't luxury, but I did everything to be here and take pictures. I felt I connected with people who similarly viewed the importance of their work to themselves.
"I turn to people who, in my opinion, put a lot of themselves in music in an all-or-nothing situation"
What do you remember from your first encounters with Depeche Mode?
Anton Corbijn: "My first meeting dates back to 1981. They supported Fad Gadget. It was their new romantic phase. I photographed them that year for the NME for a summer cover.
It was a very pop-y band so I didn't pay much attention to it. Mute Records asked me to photograph them again and I said no.
Then a few years later they asked again and I said no. I was a lot more into the music of Echo And The Bunnymen and that kind of vibe.
It wasn't until 1986 that I said yes and they asked me to make a video and then there was another video and it grew organically. I started to realize that my visuals and their music went very well together.
Then I did some live photos, and that eventually turned into the design of the entire live set. This is what I have been doing for them since 1993. "
What are the origins of the idea for the new film?
Anton Corbijn: "It's just a different version of a live movie, really. I don't really like live movies, but I need it with Depeche because I design everything so I want there to be a document on that.
They were only interested if there was a different angle, so we decided to look at why Depeche Mode was still growing.
They have all these fans and they are the biggest cult band in the world. It's incredible. They play in the same venues as U2 and the last tour was the most successful they've ever done.
How did you choose these six fans for the film?
Anton Corbijn: "The band knows, thanks to many Depeche fans who wrote in the band, why they love them so much. They kept these letters and went through them to find these six people.
30 years ago they made a movie with DA Pennebaker called 101 about American fans going to their first gig.
In a way, it's in Depeche's DNA to have these connections with their fans. There is something unusual about it and the fans are going to a lot of trouble.
101 [the live album from 1989] was a lot about young fans in leather and lipstick, but it's more about the deeper reasons people love Depeche. These are very emotional and often vital reasons. It is also much more diverse.
Their music can speak to people in very different corners of the world.
"There is something unusual about it and the tremendous effort the fans are putting into it. "
What was it like to focus on the personal stories of the fans rather than the artist?
Anton Corbijn: "The ones we selected were the ones the group felt should be highlighted.
These segments were filmed by someone else and gave me everything and then I took care of everything else from the live show in Berlin.
They made beautiful little segments of the lives of these people in their surroundings. I love it. "
You marry the fan stories so powerfully with the Depeche Mode tracks in the movie - how did you manage to merge a documentary with live footage?
Anton Corbijn: "We did a full live movie that you'll see at some point next year, and then we narrowed it down to this.
We looked at what they were talking about to find the connection to what the band was doing on stage. It ends with an equal split between seeing the fans and watching the music. It is important to have the basis of their stories. "
I love that their cover of David Bowie's "Heroes" is also a focal point…
"I really wanted to have this in there because they weren't doing it every night. For them, doing this song in Berlin was pretty amazing.
Many musicians have been affected by Bowie's death. He was a very nice man.
What makes Depeche Mode's music so universal?
Anton Corbijn: "These are the lyrics - they are about life, death, sex and religion, in general. For a lot of people, it gives them something in difficult situations.
Depeche doesn't do a lot of interviews, so the music speaks and stays alive.
Dave [Gahan's] performance is also amazing. He's in his fifties.
This movie shows the last show of a 40 month tour and the guy looks to be fresh! It's incredible. He was clinically dead in the 90s, so it's not bad. Then watch the way he moves - he's macho, he's camp, he's Jagger, he's all of those things.
It seems Dave [Gahan] has no inhibitions on stage.
Anton Corbijn: "No, he has the impression that the stage is his place. This is what is different from the 101 movie of 30 years ago. It was the first time they had looked at so many people. Now that's just the norm. There is now a self-confidence that was not evident in the 80s.
"Dave Gahan in the late 50's. This movie shows the last show of a 40 month tour and the guy looks fresh! It's incredible. He was clinically dead in the 90s, so it's not bad.
Why do you think they are not as well known as U2?
Anton Corbijn: "If you look at the Depeche audience; people bring their children and their children bring their children. It's still growing, but it's not. U2 is a household name, but they're a lot louder.
Depeche doesn't do that, he just lets the music do its thing. I noticed this from the day I started working with them. They don't like meetings, but U2 likes meetings. If Depeche Mode doesn't work together, they don't talk to each other. "
As a result, do you think Depeche Mode might not always get the credit it deserves?
Anton Corbijn: "I mean, it's crazy that they're not in the Rock 'n' Roll Hall of Fame yet. I can't understand that. Other than that, I don't think they care. Like The Cure, they just do their thing.
Both groups have similar ideologies to play. I saw this interview Robert Smith did at the Rock And Roll Hall of Fame earlier this year - it was very funny!
Did you have a lot of conversations with Depeche Mode about what they'll do next and the new album?
Anton Corbijn: " I have no idea. Hopefully there will be new songs, then there will be another year of writing and recording, then a year of touring. I'm doing a book on Depeche Mode next year.
That will be the whole story, since the first photos in 1981. I have photographed them so much and made all their creations. There is a lot of material.
You've made Ian Curtis' brilliant biopic Control. Would you ever make a movie about Depeche Mode?
Anton Corbijn: " I do not know. I wouldn't be the person to do it because I know them too well.
If you're making a Depeche Mode movie, it would have to be around 1980-81 - so that's it, stop there. When everything was camp or crazy in Essex.
"I mean, it's crazy that Depeche Mode isn't in the Rock'n'Roll Hall Of Fame yet. I can't understand that.
Is there anyone else you would consider doing a biopic on?
Anton Corbijn: "I don't really work with a lot of musicians. I like to make films because it is an adventure for me.
I like to photograph others. I don't want to repeat my life like I'm 18 and go after young bands. There are a lot of other photographers out there and it's a different world in music now.
I don't think he had the meaning he had when I was young. I don't have the motivation I had before, and I think it's healthy.
In music photography, there hasn't been a lot of development. Fashion is the realm of interesting photography. "
SPIRITS In The Forest will screen in theaters around the world for just one night on November 21. For more details and tickets, visit here.