ACDC PWRUP "Power up"
AC / DC  est de retour. Après l'annonce de leur nouvel album « ACDC PWRUP – Power up » (peu de temps après la réédition de ACDC Back in black ), le groupe met fin à une publication cryptique sur les profils officiels des médias sociaux du groupe .
An animated video, shows the flash of the group's iconic logo in the form of glittering neon, accompanied by the sound of an amplifier turning on.
The video is the only post on AC / DC's official Instagram profile and has also been shared on the group's official Facebook and Twitter profiles. Six years after their last album Rock or Bust; the whole group reunites to put the end of one of the most beautiful musical adventures.
Return of drummer Phil Rudd and bassist Cliff Williams as well as singer Brian Johnson, world tour in 2021
Rumors that the band have been working on a new ACDC PWRUP Power up album with former members of vocalist Brian Johnson and drummer Phil Rudd have been circulating for two years.
Earlier this month, photos surfaced on an AC / DC fan site that appeared to show the group, including Johnson and Rudd, filming a video. The photos were reportedly posted on the group's official website before being taken down.
In February 2019, Johnson reportedly confirmed the album to metal band Terrorizer who shared the information with their fans in a social media post.
SiriusXM radio show host Eddie Trunk also claimed a reliable source told him the album was sold out.
In 2018, a photo surfaced online showing Johnson, Angus Young and Stevie Young outside a Vancouver recording studio where AC / DC had previously recorded.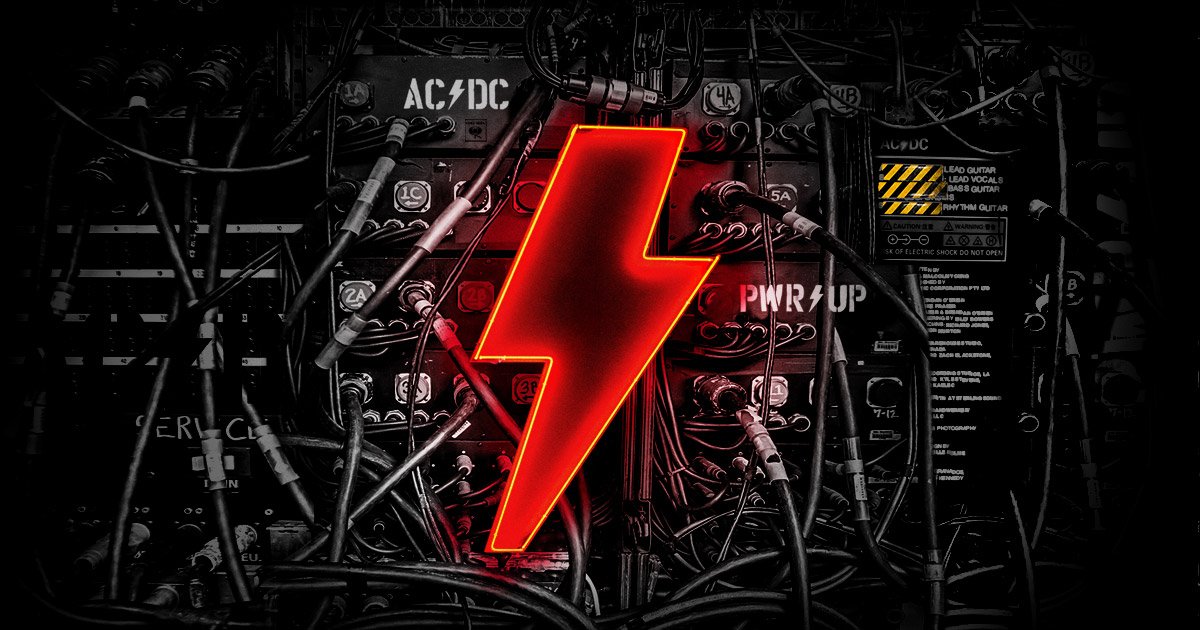 ACDC PWRUP - New Album ACDC PWRUP Power up
Johnson, who became the band's frontman in 1980, left in 2016 as he began to suffer from significant hearing loss.
He was replaced by Guns N 'Roses' Axl Rose for the group's tour. Phil Rudd left AC / DC on their 2015 Rock or Bust tour as he faced legal issues in New Zealand.
Malcolm Young passed away in November 2017 after suffering from dementia for several years. His nephew Stevie Young replaced him in the group in 2014.
Longtime bassist Cliff Williams retired in 2016 but ACDC PWRUP might come as a surprise…
ACDC PWRUP will be the band's last album. ACDC PWRUP is an album awaited by many fans because it contains the last guitar tracks recorded by Malcom Young.
ACDC is an Australian rock band formed in Sydney in 1973 by Scottish-born brothers Malcolm and Angus Young.
Although their music has been variously described as hard rock, blues rock and heavy metal , the band itself simply calls it "rock and roll". The group's cult album is called: Back in black.
The new album of the group ACDC PWRUP will be available on November 27, 2020 after a long wait.
A look back at the career of this legendary group ...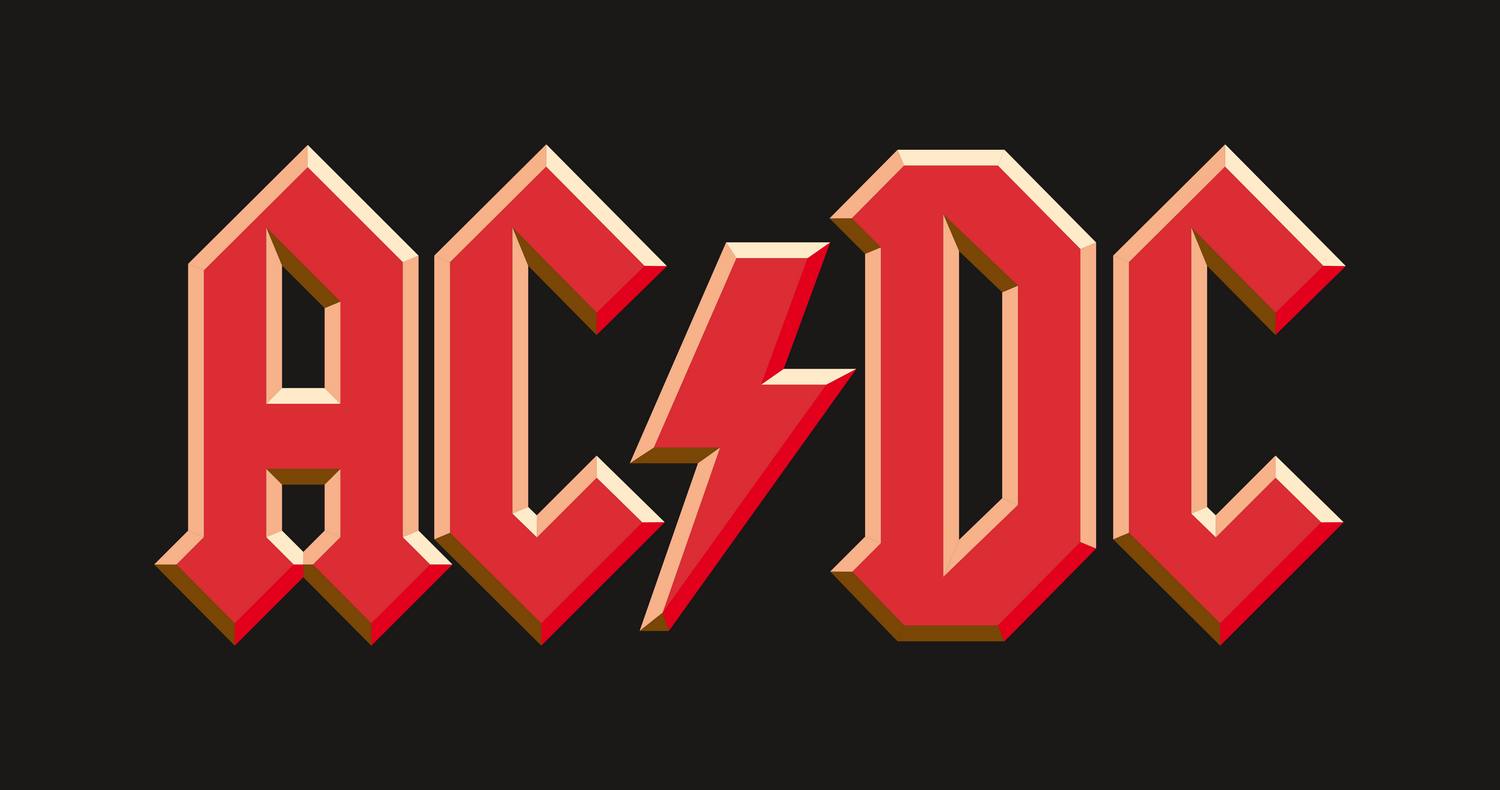 ACDC Power up - New Album ACDC PWRUP - ACDC Back in black
ACDC's gigantic chord roar became one of the most influential hard rock sounds of the '70s, and is now one of the sounds the most striking of rock and metal.
In its own way, it was a reaction to the pompous rock art and arena rock of the early '70s.
the ACDC rock was minimalist - no matter how huge and blunt their guitar chords were, there was a clear sense of space and restraint.
Combined with Bon Scott's laryngeal voice, the band spawned countless copycats over the next two decades and enjoyed commercial success until the 2000s, marking their biggest hits after Brian Johnson replaced the late Bon. Scott.
The beginnings of ACDC
AC DC was formed in 1973 in Australia by guitarist Malcolm Young after the collapse of his previous band, the Velvet Underground (Young's band has no connection with the founding American band).
With his younger brother Angus serving as lead guitarist, the band did some concerts around Sydney. Angus was only 18 at the time and his sister suggested that he wear his school uniform on stage; the look has become the visual hallmark of the group.
While still in Sydney, singer Dave Evans 'original lineup cut a single called' Can I Sit Next to You ', featuring ex-Easybeats Harry Vanda and George Young (Malcolm and Angus' older brother) .
The band moved to Melbourne the following year, where drummer Phil Rudd (formerly of the Colored Balls) and bassist Mark Evans joined the squad.
The band's driver, Bon Scott, became the lead singer when frontman Dave Evans refused to take the stage. Previously, Scott had been a singer for the Australian progressive rock groups Fraternity and the Valentines.
Most importantly, he helped solidify the group's image as bullies - he was convicted on several occasions for minor criminal offenses and was dismissed by the Australian military for being 'socially unsuitable'.
ACDC were socially maladjusted. Throughout their careers, they have favored double meanings and violent imagery, all enriched with a mischievous sense of fun.
ACDC High Voltage and TNT
The group released two albums - High Voltage and TNT - in Australia in 1974 and 1975.
The material for both discs included the release of 1976 High Voltage in the US and UK; the group also visited both countries. Dirty Deeds Done Dirt Cheap followed at the end of the year.
In the fall of 1977, ACDC released "Let There Be Rock" , which became their first album in the United States.
Mark Evans left the group soon after, with Cliff Williams in his place. Powerage, released in the spring of 1978, expanded its audience even further, largely thanks to their dynamic shows (which were captured on the 1978 live If You Want Blood You've Got It).
What really opened the doors to the group's success was Highway to Hell the following year, which reached number 17 in the US and number eight in the UK, becoming the # 1 million-seller. of the group.
ACDC Back in black
The ACDC train derailed when Bon Scott died on February 19, 1980. The official coroner's report stated that he was "drunk to death".
In March, the band replaced Scott with Brian Johnson. The following month, the band recorded ACDC Back in Black, which would prove to be their biggest album, selling over ten million copies in the United States alone. .
For the next several years, the group was one of the greatest rock groups in the world, with For those About to Rock We Salute You topping the charts in the United States. In 1983 Rudd left the band after recording Flick of the Switch; he was replaced by Simon Wright.
AC DC Back in black
AC DC Back in black
The first sound of ACDC Back in Black is the deep and ominous sound of church bells - or "Hell's Bells", so to speak, opening the album and the next era of AC / DC with fanfare while bidding farewell. affectionate to Bon Scott, their late partying lead singer in hell.
But that does imply that ACDC Back in Black is some sort of homage to Scott, which may be true on a superficial level - black is a funeral blanket, hell bells certainly signify death - but it is not. not filled with dismal songs about the deceased. .
It's a more fitting tribute, in fact AC / DC not only continued without him, but the band delivered a record that sounds to ears like the flawless successor to Highway to Hell, right down to the way Brian Johnson's scream is a dead ringtone for Scott's growl.
Most listeners could be forgiven for thinking Johnson was Scott, but Johnson is different from Bon.
He's driven by the same obsessions - sex, drink, and rock and roll, basically - but there isn't as much malice in his words or his demeanor as with Scott. Bon looked like a criminal, Brian looks like a rowdy scamp, which helps give him a real party vibe.
AC DC Back in black
AC DC Back in black
Chanson après chanson, ils livrent non seulement des riffs gigantesques, mais des chansons qui sont des hymnes, du gras « Shoot to Thrill » au torride « Back in Black », qui pâlit seulement à côté de « You Shook Me All Night Long », le plus grand -hymne de nuit dans l'histoire du rock.
This cheeky celebration of sex is what made AC / DC a band unlike any other. metal groups - there was no sword and witchcraft, no darkness, just a rowdy party, and they never threw a bigger and better party than ACDC Back in Black.
ACDC The razor edge
With Flick of the Switch, ACDC's business reputation began to decline, and they weren't able to reverse their slide until The Razor's Edge of the 1990s, which spawned the hit "Thunderstruck".
While not the market power that they were in the late 1970s and early 1980s, the 1990s saw ACDC retain its status as best international concert group. In the fall of 1995, their 16th album, Ballbreaker, was released.
ACDC Ballbreaker
Produced by Rick Rubin, the album received some of ACDC's most positive career reviews; it also entered the US charts at number four and sold over a million copies in the first six months of its release.
AC / DC signed a multi-album deal with Sony the following year which resulted in a slew of re-releases and DVDs, and they returned to the studio in 2008 for Black Ice, a brand new collection of songs that was followed. by the group's first world tour since 2001.
Two years later, the band's music was widely featured in the action film Iron Man 2, and a compilation was released in conjunction with the film under the title Iron Man 2.
ACDC Rock or bust
As ACDC began work on a new album with producer Brendan O'Brien in 2014, they announced that Malcolm Young was suffering from dementia and had left the band; his nephew Stevie Young took his place in the recording sessions and the accompanying 40th anniversary tour, and then joined the band full-time.
Just before the release of Rock or Bust in December, drummer Phil Rudda was arrested on charges of attempted murder, threat to kill, and possession of cannabis and methamphetamine.
Although the arranged murder charges were dropped, the other charges remained and the drummer's future with the band was uncertain.
Nonetheless, ACDC has stepped forward with the release of Rock or Bust and is planning a tour in 2015. Two years later, Malcolm Young passed away in November 2017 at the age of 64.
The ACDC groups in figures.
AC / DC has sold over 200 million records worldwide, including 71.5 million albums in the United States, making them the tenth best-selling artist in the United States and the 14th best-selling artist in the United States. world .
ACDC Back in Black has sold around 50 million units worldwide, making it the third best-selling album by any artist and the best-selling album by any group.
The album sold 22 million units in the United States, where it is the sixth best-selling album of all time.
AC / DC placed fourth on VH1's list of "100 Greatest Hard Rock Artists" and was named the seventh "Best Heavy Metal Band of All Time" by MTV. In 2004, AC / DC ranked No. 72 on the Rolling Stone list of "100 Greatest Artists of All Time".
Producer Rick Rubin, who wrote an essay on the band for the Rolling Stone roster, called AC / DC "the greatest rock and roll band of all time." In 2010, VH1 ranked AC / DC at number 23 in its list of "100 Greatest Artists of All Time".
ACDC: the members of the group
Current members
Former ACDC members
Malcolm Young - rhythm guitar, backing vocals (1973-2014; died in 2017)
Dave Evans - lead vocals (1973-1974)
Bon Scott - lead vocals (1974-1980; died 1980)
Phil Rudd - drums (1975–1983, 1994–2015)
Mark Evans - bass guitar (1975-1977)
Cliff Williams - bass guitar, backing vocals (1977–2016)
Brian Johnson - lead vocals (1980–2016)
Simon Wright - drums (1983-1989)
ACDC Albums
High Voltage (1975) (Australia only)
TNT (1975) (Australia only)
High Voltage (1976) (international version)
Dirty Deeds Done Dirt Cheap (1976)
Let There Be Rock (1977)
Powerage (1978)
Highway to Hell (1979)
Back in Black (1980)
For Those About to Rock We Salute You (1981)
Flick of the Switch (1983)
Fly on the Wall (1985)
Blow Up Your Video (1988)
The Razors Edge (1990)
Ballbreaker (1995)
Stiff Upper Lip (2000)
Black Ice (2008)
Rock or Bust (2014)
ACDC PWRUP (2020)
ACDC tours
1973–1975 Australian Clubs Tour
1975 High Voltage Australian Clubs Tour
1975–1976 TNT / Lock Up Your Daughters Summer Vacation Tour
1976 Lock Up Your Daughters
1976–1977 Dirty Deeds Done Dirt Cheap / A Giant Dose Of Rock 'n' Roll Tour
1977 Let There Be Rock Tour
1978 Powerage Tour
1978–1979 If You Want Blood Tour
1979–1980 Highway to Hell Tour
1980–1981 Back in Black Tour
1981–1982 For Those About to Rock Tour
1983–1984 Flick of the Switch Tour / Monsters of Rock Tour
1985–1986 Fly on the Wall Tour
1986 Who Made Who Tour
1988 Blow Up Your Video World Tour
1990–1991 The Razors Edge World Tour
1996 Ballbreaker World Tour
2000–2001 Stiff Upper Lip World Tour
2003 Club Dates / Rolling Stones Tour
2008–2010 Black Ice World Tour
2015–2016 Rock or Bust World Tour
2021-2023 AACDC PWRUP Tour
ACDC Back in black, Brian Johnson, Bon Scott, Cliff Williams, Phil Rudd, Back In Black, Highway To Hell, ACDC Back in black, Black Ice, Dirty Deeds Done Dirt Cheap, ACDC PWRUP , AC / DC Back in black, AC / DC news, AC / DC Back in black, AC / DC discography, ACDC Back in black, AC / DC Back in black, music, ACDC PWRUP, AC / DC Back in black, ACDC PWRUP, Powerage
TNT, Family Jewels, If You Want Blood You Got It,ACDC Back in black, ACDC PWRUP, Flick of the Switch, Fly on the Wall, Who Made Who, Blow up Your Video, The Razor's Edge, Ballbreaker, Stiff Upper Lip, Black Ice pre-order, preorder, ACDC PWRUP , ACDC Fan Club, ACDC Back in black, ACDC PWRUP, AC / DC Store, AC / DC Shop,, ACDC Back in black, AC / DC Merchandise, ACDC Back in black - ACDC PWRUP - New Album ACDC PWRUP 
---
Eric CANTO Photographe : Photos de concerts, portraits, pochettes d'albums.
Visit my portfolio Visit the blog Visit the shop contact me