Since its creation, rock is a musical genre that has always brought together its greatest representatives to offer a show unlike any other to all its fans: the rock concerts.
But this musical genre has also been able to bring together an incredible number of rock fans, so much so that we know that it has broken audience records in a spectacular way through Rock concerts of legend.
In this article, you will learn a little more about the best and the biggest Rock concerts that have been donated throughout the history of the genre.
Each being an unprecedented spectacle which shows once again that only Rock is capable of bringing together so many spectators in one and the same place.
Monsters of Rock concert (1991) Moscow - Tushino Airfield (estimated audience of over 1.6 million)
Imagine that a festival could bring together all your artists / rock bands and metal preferred.
This gig has become much more meaningful over time due to some legends who are no longer physically present, such as legendary Pantera guitarist Dimebag Darrell. Only rock monsters could accomplish this.
Tushino Airfield in Moscow was the only place that could accommodate all these icons and legends of rock and metal music to provide an epic spectacle in a place where tensions at the political level were completely saturated.
This concert was a relief for many, and nothing more fantastic than your favorite bands are with you in this historic time, the fall of the Soviet Union.
AC-DC, The Black Crows, Pantera or even Metallica, the biggest names in rock were there.
The incredible festival is considered one of the best in history, as not only does it have the reputation of being one of the most massive, but it has managed to bring together the best of rock and metal icons in a day.
Rock concerts: Metallica
Rock concerts:  Rolling Stones (2006) in Rio de Janeiro - Copacabana Beach (1.5 million people)
Everyone knows them, their fame precedes them.
The Rolling Stones are one of the most influential rock bands to ever exist. And they have always marked a way forward for other artists of the genre.
The Rolling Stones decided in 2006 to repeat the feat of Rod Stewart and on the same stage, where more than 1.5 million people came to the call.
Once again, Copacabana witnessed a musical feat and brought together nearly 2 million spectators to watch the fantastic Rolling Stones perform the most symbolic songs of their "A Bigger Bang" tour.
Mick Jagger, the band's frontman, called the concert "the biggest party in the world".
The stage for this unforgettable Rolling Stones show had to be built at a height that was hard to believe, nearly 24 meters high so that it could be seen by as many people as possible.
Rock concerts: Rolling Stones
Rock concerts:  

Woodstock Festival (1969) Sullivan County, USA (over 400.0

00 people)
When we say "festival" or " Rock concert", The first word that comes to mind is"Woodstock", Because thanks to its success, it has become a benchmark for this type of show.
A farm in Sullivan County housed in its 240 acres more than 400,000 people who gathered to enjoy an unprecedented spectacle in which they would unleash the best music of the time.
This iconic one-generation festival lasted 3 days, and even adverse weather conditions could not put spectators off.
Not only was it a concert, but it also brought together people with a thought and a feeling of peace because in some parts of the world various conflicts were developing.
It was a very anti-war alternative. Thus, it has been described as a "Hippie" festival, so you can say that the iconic symbols of peace were born in this event.
The people gathered there were completely against the Vietnam War, like Jimi Hendrix, who appeared at the festival and to protest and demand peace, played the national anthem of the United States on a guitar solo.
In addition, Joe Cocker also had a spectacular performance playing a Beatles cover "With a little help from my friends", the track received an incredible reception for all in attendance.
Rock concerts: Woodstock
Rock concerts:  

Rod Stewart (1994) Rio de Janeiro - Copacabana Beach (3.5 - 4.2 million people)
We start with a fantastic and unparalleled concert, that of Rob Stewart in Rio de Janeiro. Over 3.5 million people in a spectacular concert. Copacabana Beach had one of the most spectacular musical feats in history.
In December 1994, on the 31st more precisely, a completely free concert took place since the British rock icon expressed his intention to offer each citizen an unforgettable spectacle, whether or not they could pay their place.
The feeling that nearly 4 million people sing and dance to the beat of their most famous songs was surely overwhelming but certainly unforgettable.
Although it is believed that almost everyone in attendance could not see him on stage, everyone fully enjoyed each of his notes.
Rod Stewart was really excited to bring his music to so many people and provided an unforgettable party.
Even before the presentation, the Scottish singer was very receptive to sharing in a terrific way with his fans, as some time later he revealed that he had undergone a brief session with a Brazilian wizard.
Rock concerts: Rod Stewart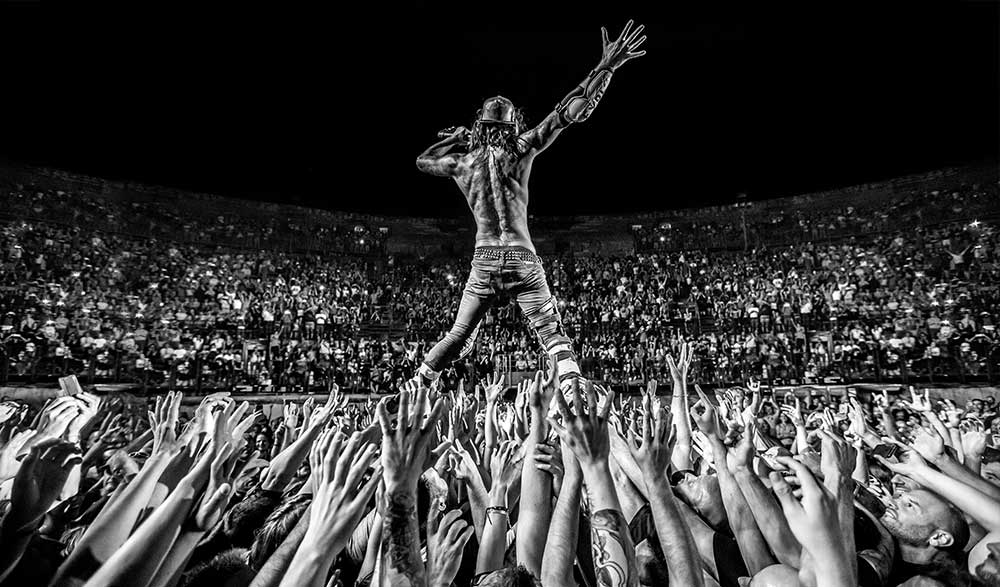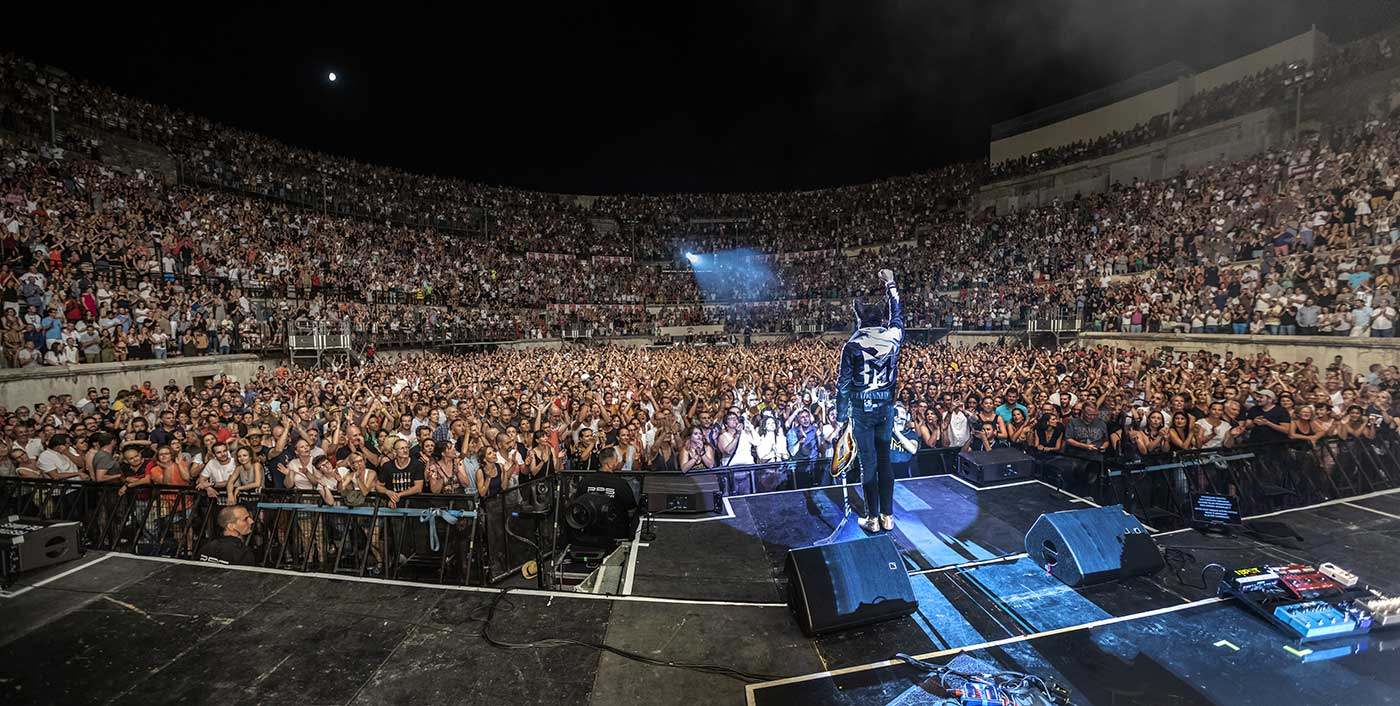 ---
Eric CANTO Photographer: Concert photos, portraits, album covers.
Visit my portfolio Visit the blog Visit the shop contact me