Steven meisel is rightly regarded as one of the most talented photographers of his generation. Born on June 5, 1954, this photographer has been collaborating for more than 20 years at Vogue Italian.
He is particularly known for his advertisements for Louis Vuitton, Prada and Lanvin. he became popular through his work in the United States and Italy for Vogue magazine and his photos of Madonna in his book Sex in 1992.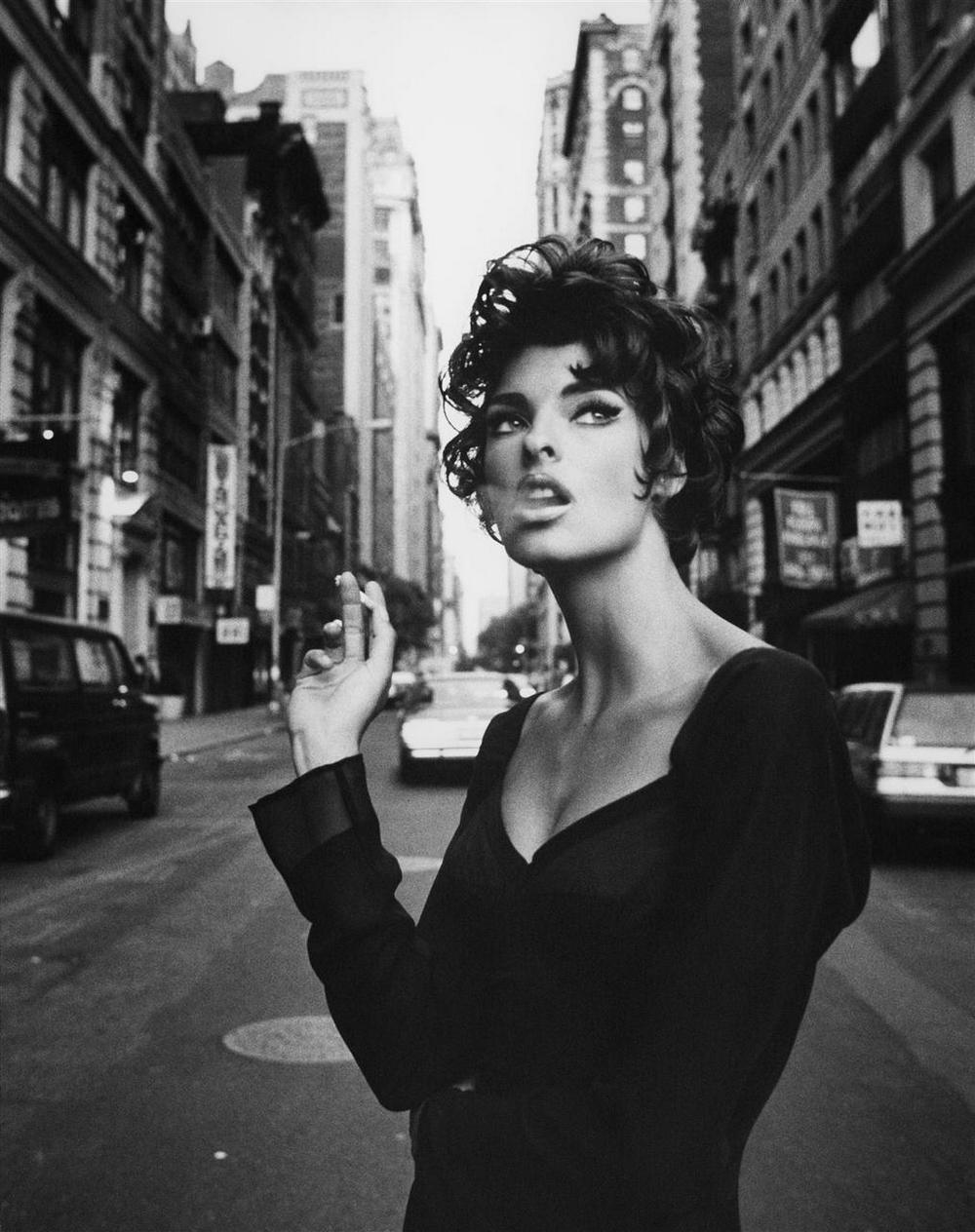 He is now considered one of the most successful fashion photographers in the industry, regularly taking photos for Vogue American and Italian, and recently W (also published by Condé Nast) and British Vogue.
1 / The beginnings of Steven Meisel
He studied at the High School of Art and Design and at Parsons The New School for Design where he took various courses but, as he said in an interview with Ingrid Sischy for Vogue France, he eventually became passionate about and specialized in fashion photography.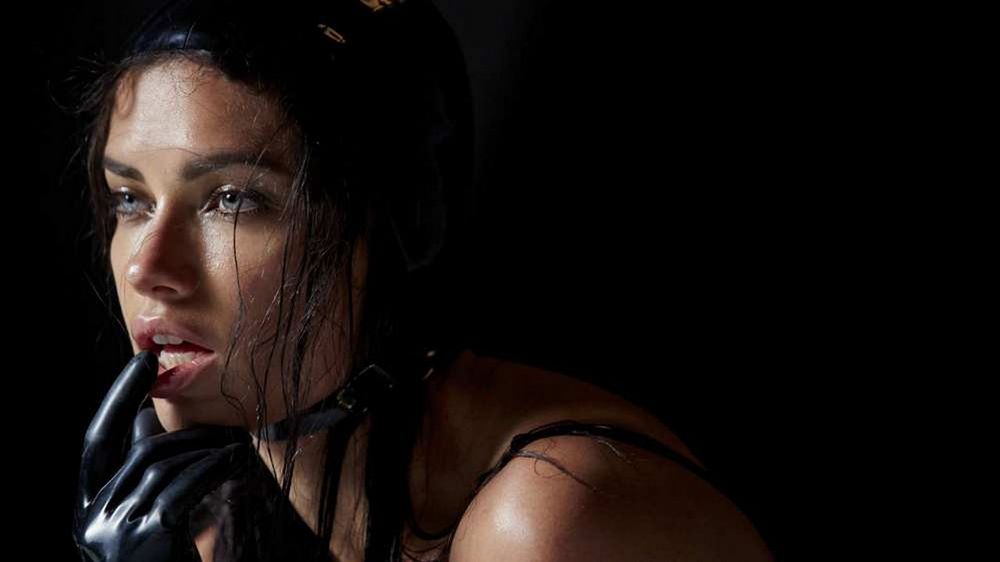 2 / The career of Steven Meisel
One of his first jobs was working for fashion designer Halston as an illustrator. He also taught illustration part-time at Parsons. Steven Meisel never thought he could become photographer. He admired photographers like Jerry schatzberg , Irving Penn, Richard avedon and Peter Lindbergh .
He thought the illustration was a thing of the past and he considered photography as a durable medium. While working at Women's Wear Daily as an illustrator, Steven Meisel went to Elite Model Management where Oscar Reyes, a booker who loved his illustrations, allowed him to take pictures of some of their models.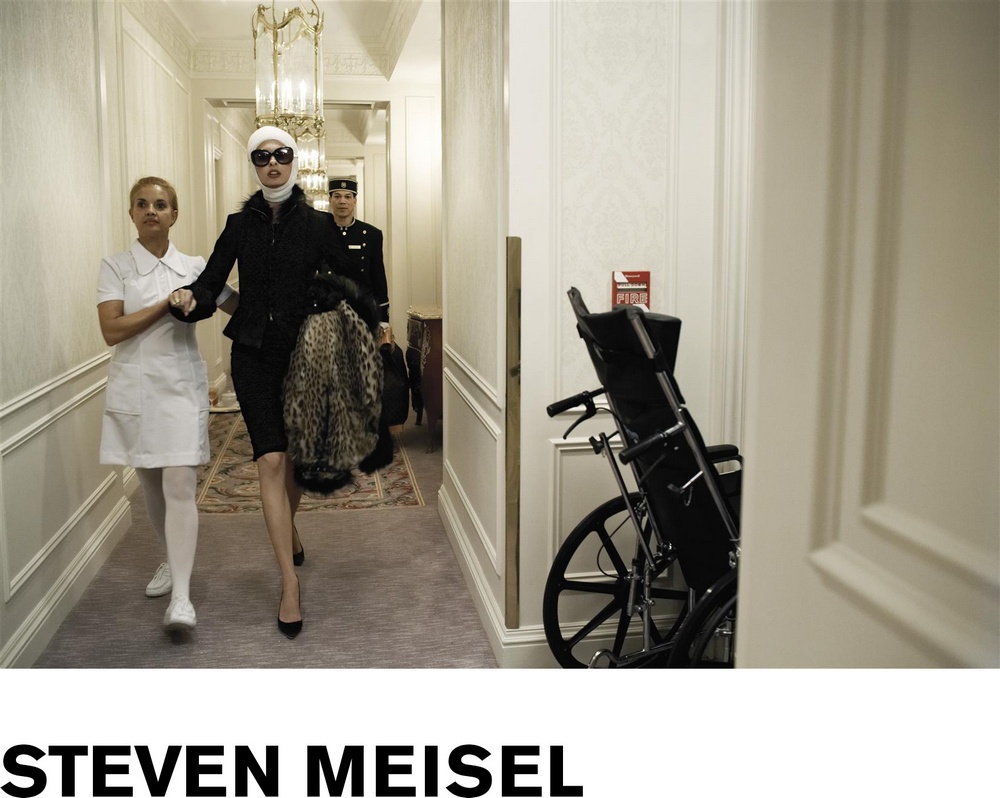 Steven meisel photographed them in his Gramercy Park apartment or on the street: during the week he worked at Women's Wear Daily and on weekends with the models. One of them was Phoebe Cates.
Some of these models went to the castings for Seventeen magazine to show off their portfolios which contained some of the photographs of Steven meisel. The magazine then contacted him to offer to work for them.
Meisel currently works for many different fashion magazines including Interview and American and Italian Vogue.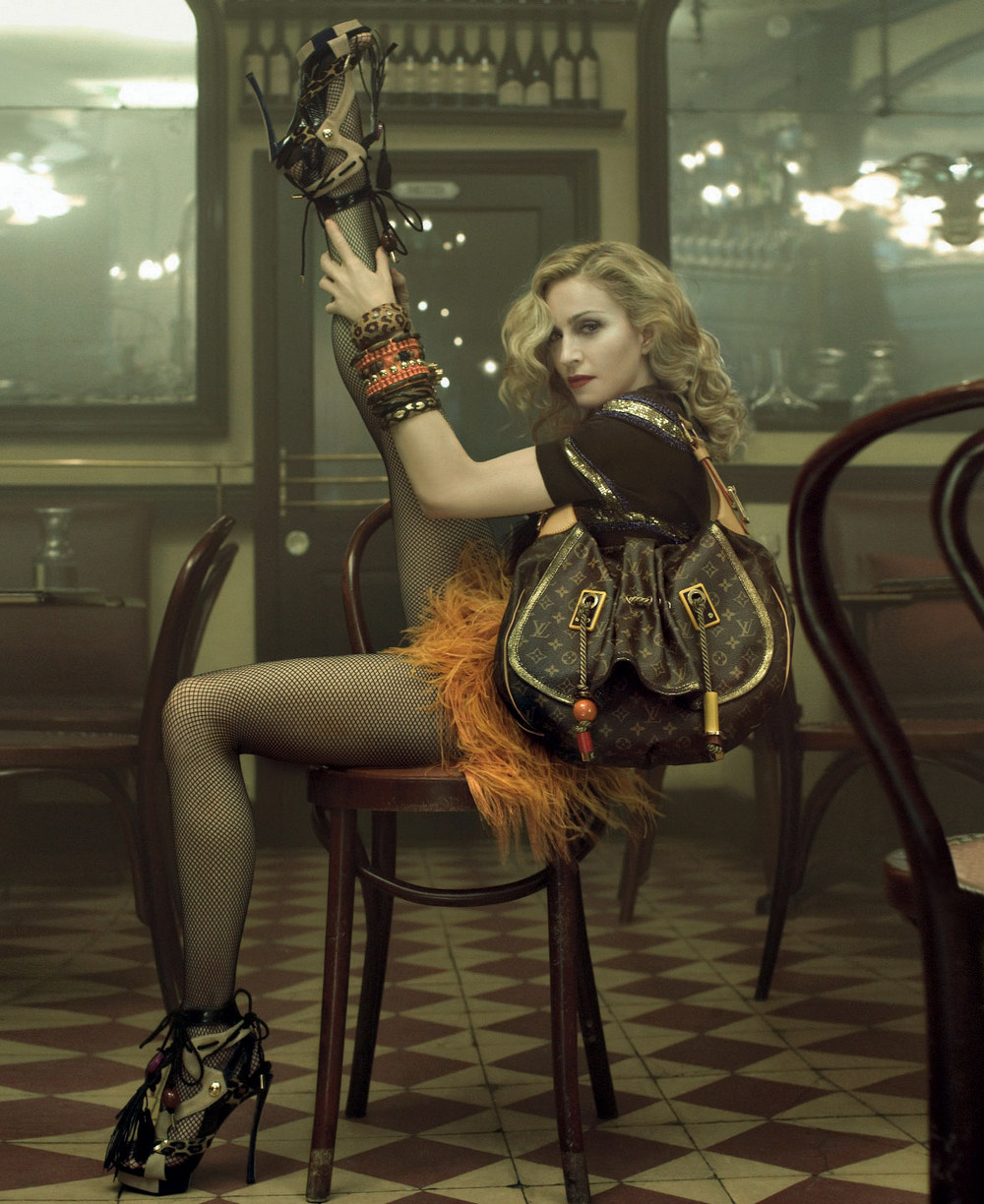 Steven meisel has produced the covers of several popular albums and singles, including two RIAA Diamond certified albums, Madonna's 1984 album "Like a Virgin" and Mariah Carey's 1995 album Daydream.
Her work can also be seen on the cover of Madonna's single "Bad Girl" (a nude), the limited picture disc for Madonna's UK single release of "Fever" (a partial nude), and the single from "Fantasy" by Mariah Carey (just a different crop from the photo on the Daydream album cover).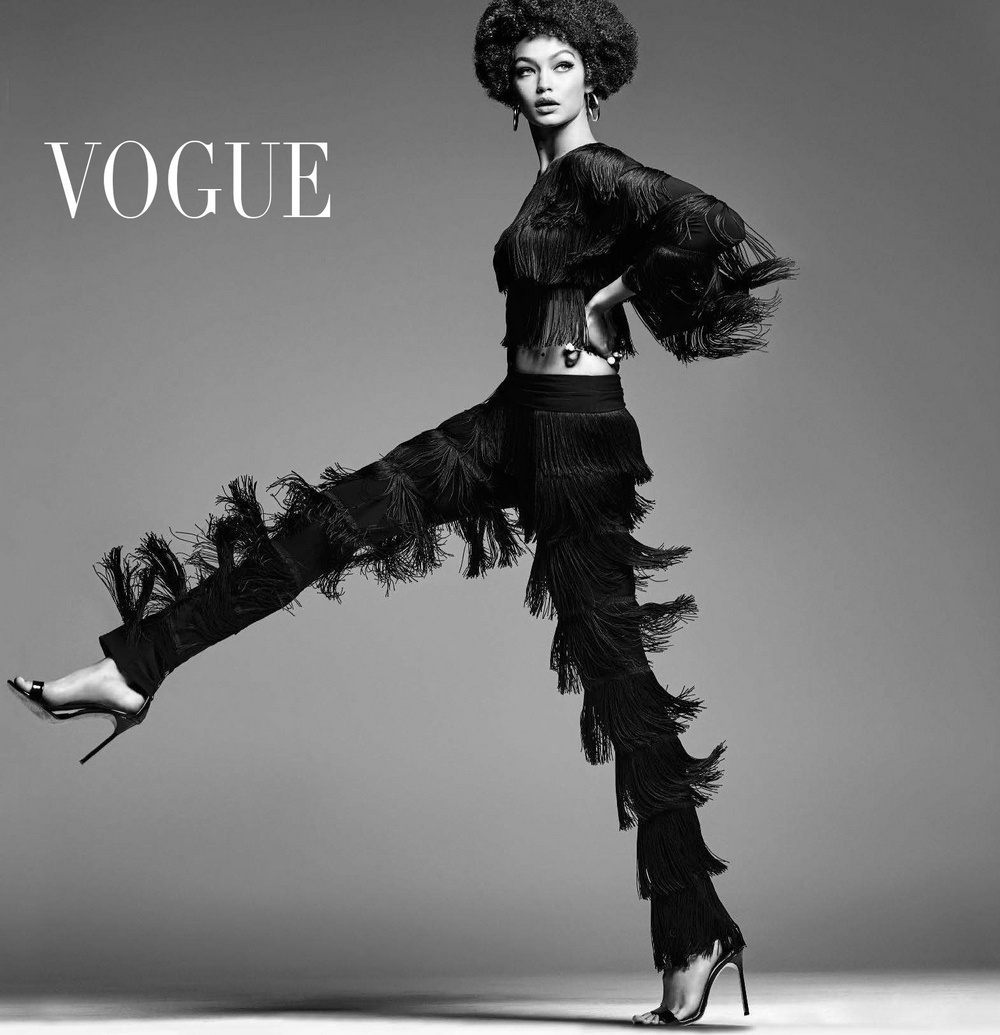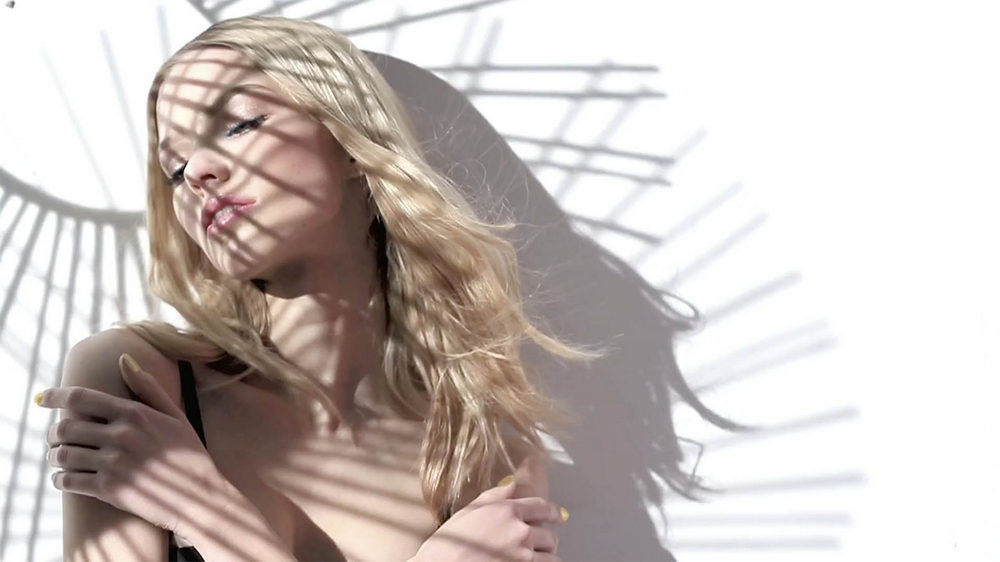 3 / Fashion campaigns
Among others, Steven meisel has shot campaigns for Versace, Valentino, Dolce & Gabbana, Louis Vuitton, Balenciaga and Calvin Klein (his campaigns for which have been very controversial). Steven meisel Also shoots Prada campaigns every season - since 2004. In April 2008 he photographed Madonna for Vanity Fair, and later that year he shot her for Louis Vuitton's Spring 2009 campaign.
Steven meisel is a close friend of designer Anna Sui for whom he has also shot several campaigns, although Sui rarely uses advertising to promote his clothes.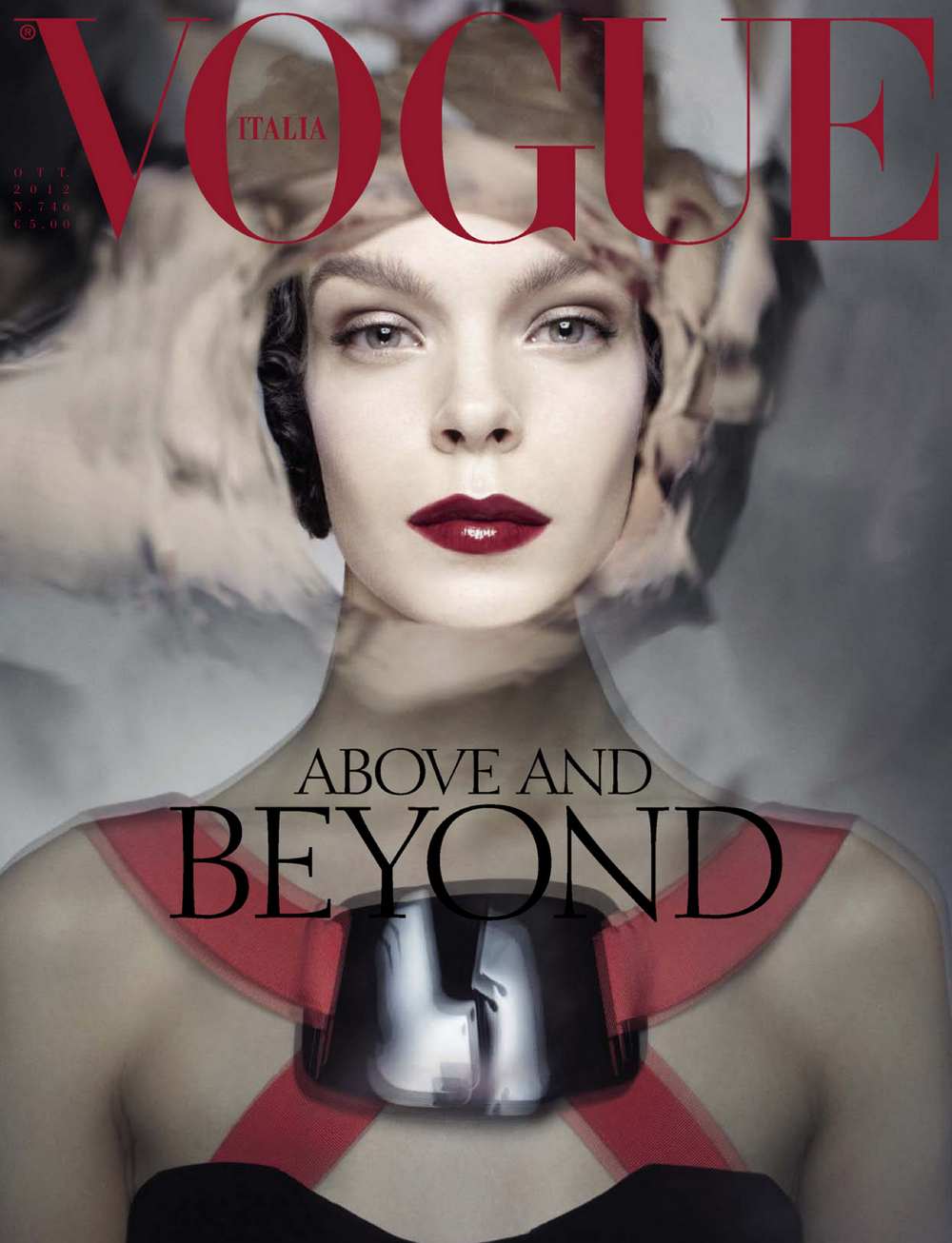 4 / Steven Meisel's influences
As one of the most powerful photographers in the fashion industry, Meisel is recognized for having "discovered" or promoted the careers of many successful models, including Linda Evangelista, Guinevere Van Seenus, Karen Elson, Meghan Collison, Amber Valletta, Kristen McMenamy, Stella Tennant, Raquel Zimmerman, Sasha Pivovarova, Naomi Campbell , Christy Turlington, Gisele Bündchen, Caroline Trentini, Karlie Kloss, Jourdan Dunn, Joan Smalls, Iris Strubegger, Lindsey Wixson, Lara Stone, Coco Rocha, Natalia Vodianova, Vanessa Axente and Elise Crombez.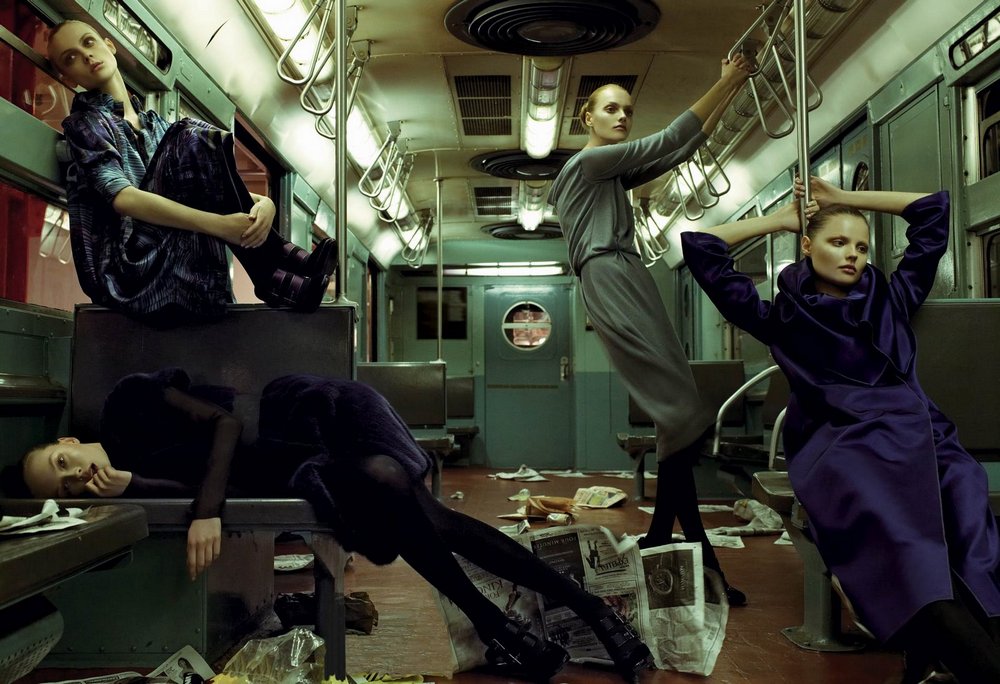 He propelled them to fame by regularly featuring them in Vogue and various campaigns. He used his influence among the fashion elite to create a Vogue issue that would only show black models. He also launched the career of Ross Van Der Heide, a young fashion designer, by showing Ross's work to Anna Sui.
Steven meisel has been a career accelerator for the people with whom he has regularly worked on his Vogue shoots.
Hairdressers Jimmy Paul, Oribe Canales, Garren, Orlando Pita and Guido Palau, and makeup artists François Nars, Laura Mercier, Pat McGrath and the late Kevyn Aucoin owe part of their success to the photographer.

5 / Franca Sozzani and Anna Wintour
Meisel was a protégé of Franca Sozzani and Anna Wintour, respectively editors of Italian and American Vogue. For the premiere, he used to photograph the cover of every issue (until his death in December 2016), which is not usually the case in the ever-changing fashion industry.
Meisel often creates controversial layouts, juxtaposing fashion and politics and / or social norms. For example, in the September 2006 issue of Vogue Italia ', Steven meisel played with the concept of restricted freedoms after 9/11 America, with models depicting terrorists and highly trained police officers.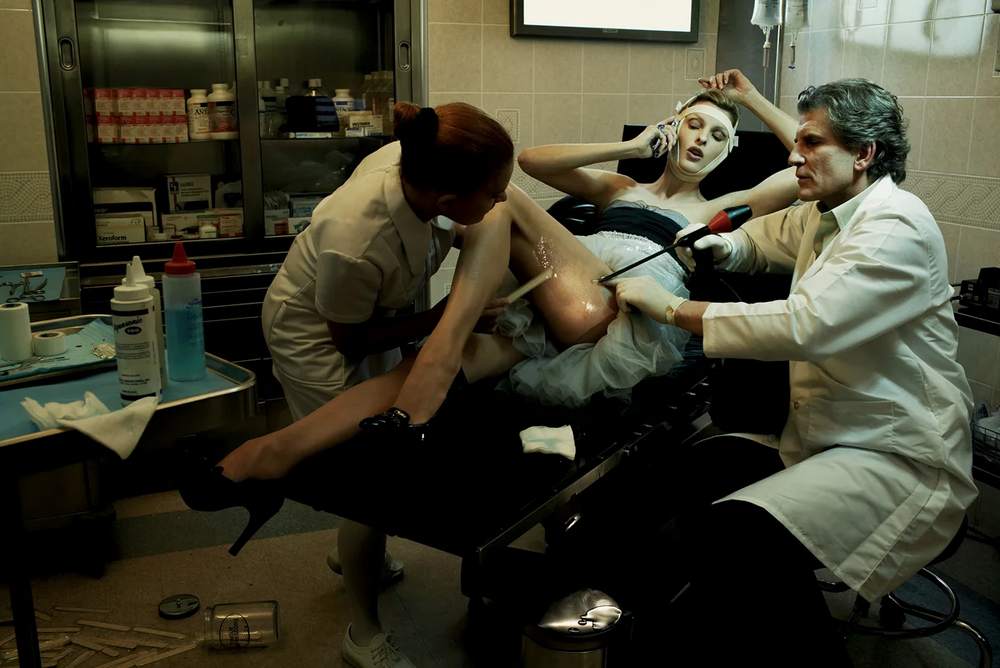 This caused a sensation in the press, as the models were presented in violent compositions where they could be seen as victims. It also elicited a negative response from feminists who saw the role of women as undermined by their male counterparts.
The July 2008 issue of Vogue Italiane featured only black models and was fully photographed by Meisel.
It was a response to growing criticism of racism in the fashion industry and became the best-selling issue in the magazine's history. Asked about the problem, Meisel said: "Obviously I think fashion is totally racist. The only thing the photo allows you to do sometimes is make a bigger statement.
I was curious to see if this would have an effect on New York, London, Paris or Milan, and found it not to be. There is still only one symbolically black girl in the parades, maybe two. This has always been the case and for me it is a very sad state of affairs…. "
Artist Rep Art + Commerce agency represents Steven Meisel for image licensing and advertising.
6 / The private life of Steven Meisel
Steven Meisel is known to rarely give interviews or be photographed. However, he was interviewed by Ingrid Sischy for Vogue Paris. The following year, Steven Meisel agreed to be interviewed for the magazine 032c by Pierre-Alexandre de Looz. De Looz's play, "Who Is Steven Meisel? », Was accompanied by a retrospective retrospective of 14 pages on the twenty years of covers of Steven Meisel for Vogue Italia.
Book about Steven Meisel
Steven Meisel is also one of the few famous photographers who does not have a book solely dedicated to his work. A book gathering some of his photographs, Steven Meisel was published by the German teNeues Buchverlag in 2003 and this book is out of print.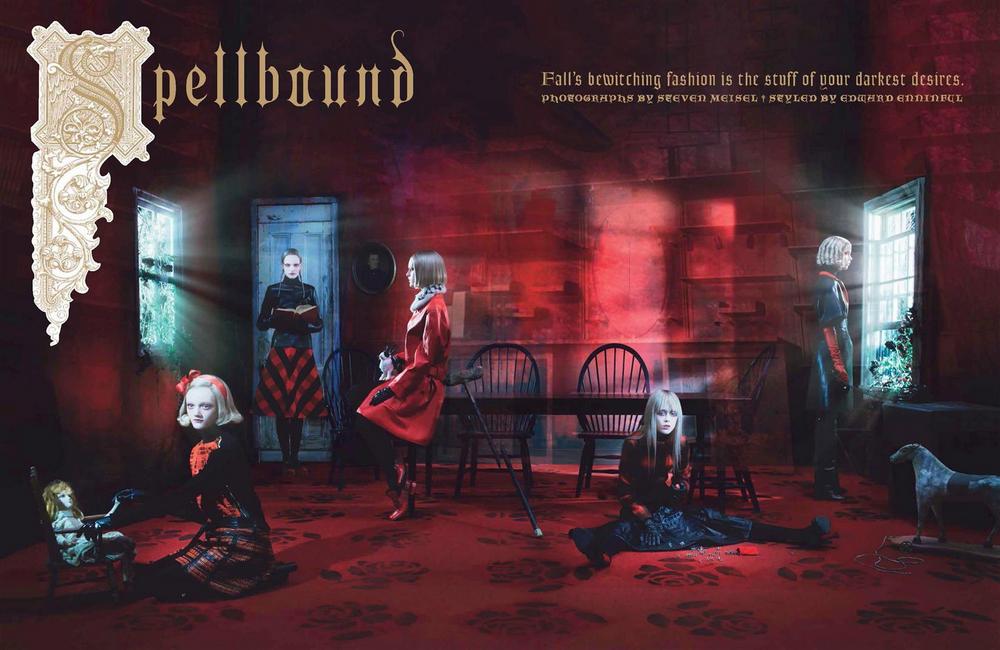 7 / Steven Meisel & Madonna
Steven Meisel was slow to start his career as a fashion photographer. But when he did, the world went wild. He was able to transfer his flowery drawing technique to photography, capturing the very essence of whoever stood in front of his lens.
With Madonna, the couple joined forces in the early 1980s, with Meisel directing the album cover portrait Like A Virgin in 1984, an iconic image and album from Madonna's debut. Meisel has been close to Madonna for decades now.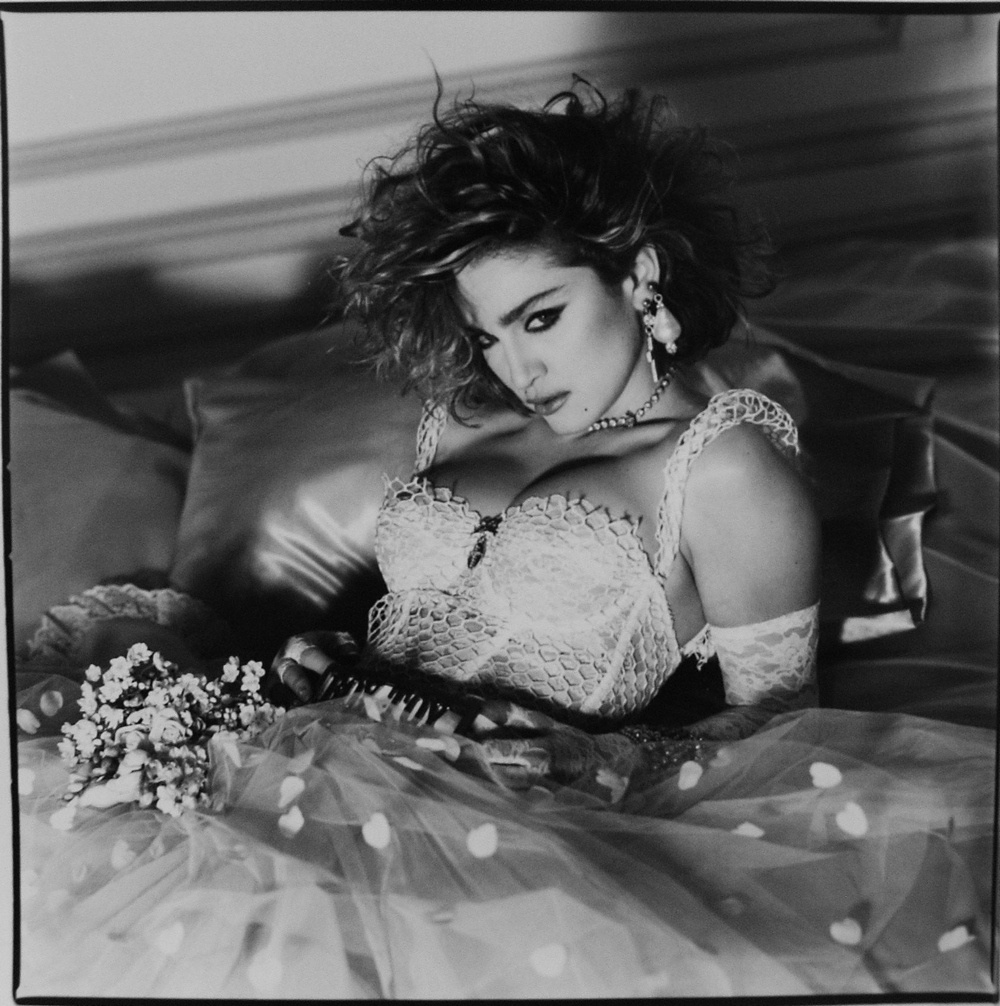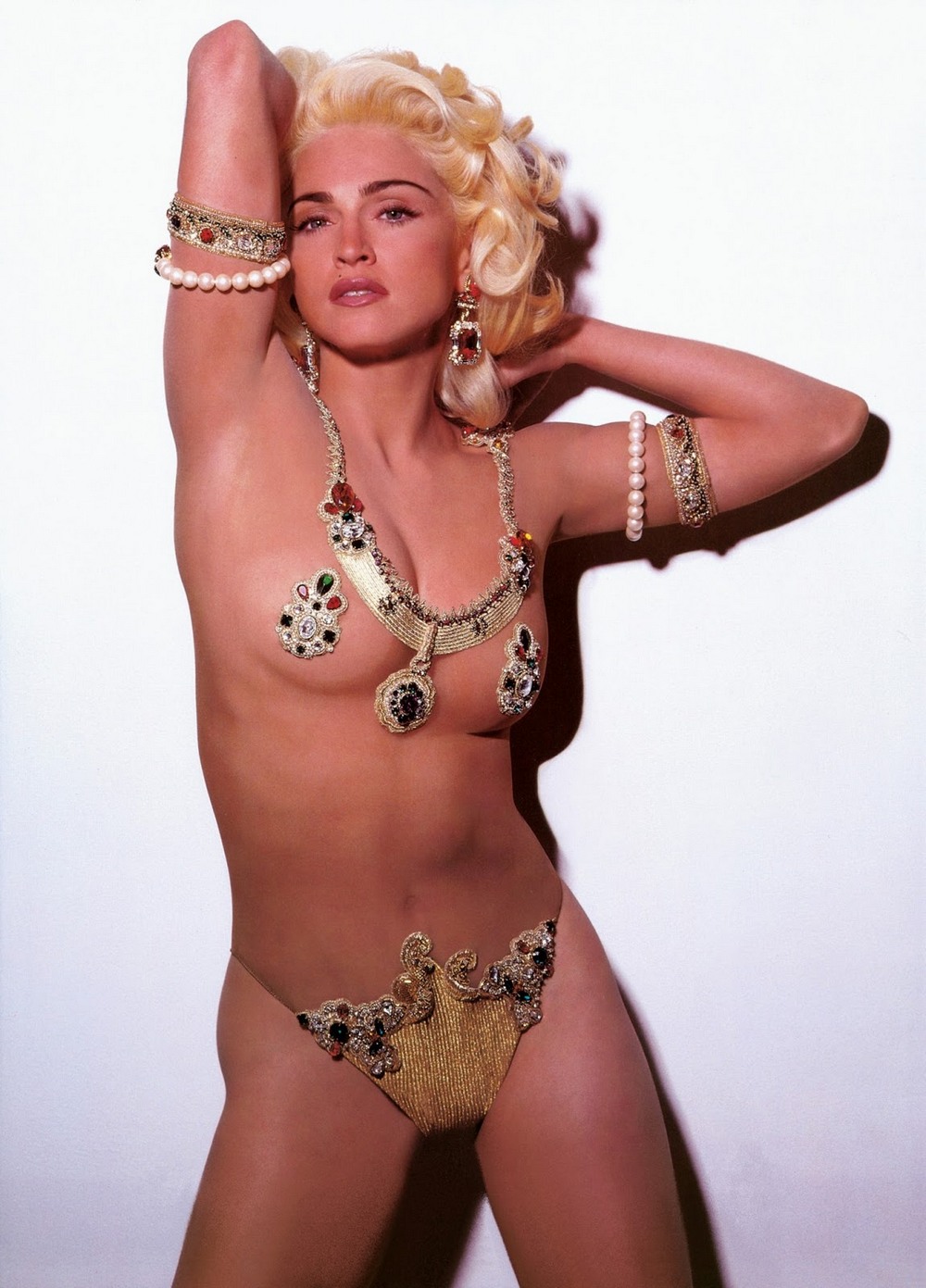 8 / The Meisel enigma
In 1930, Eric Salomon photographed Marlene Dietrich in the most sincere way: slumped in bed on the phone, a pose totally and disarmingly natural. Even though Steven Meisel and I spoke two Sundays in a row, we never got together met face to face and I was left alone to visualize our conversation.
The voice of countless pages of magazines and advertisements, of a cool constructed beauty; perhaps the voice of fashion itself, or at least its timekeeper for almost a quarter of a century, materialized over the phone and it was, like this photo of Dietrich, unexpectedly candid, grizzled and graying. warm.
"When I met Steven, I was struck by his beauty: what a handsome man, beautiful skin and beautiful cheekbones; He did not changed! Naomi Campbell said to me, seething.
Another longtime friend of Meisel's, designer Anna Sui, remembers their first meeting vividly: "He had such a presence and was so amazing to watch. I thought 'I have to be friends with this guy right now!' "
Outside of her circle, Meisel is said to be enigmatic and secretive, appearing in public under the defensive line of a hat, scarf, dark glasses and long black hair from which only a touch of makeup or a handcrafted eyebrow s 'escapes.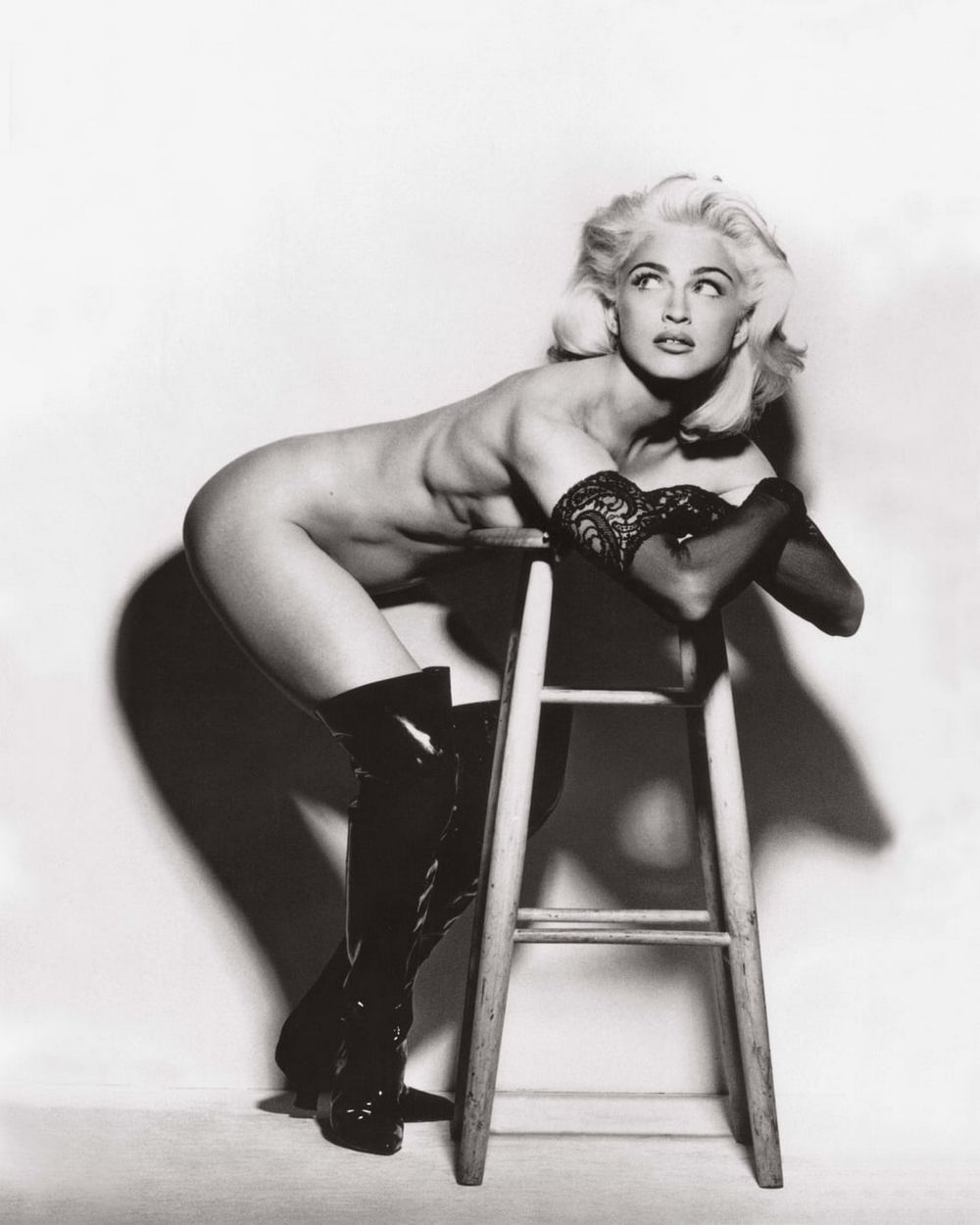 The gaze evokes associations as numerous as the women who posed for his camera. Like Manuel Puig's storyteller in Kiss of the Spider Woman, there's no doubt that Meisel understands the life, shadow, twilight, and scintillating sides of legendary women in a way very few men can touch.
In a 1999 interview with photographic critic Vince Aletti, Madonna called her dear friend a diva (just like her), acknowledging Steven Meisel's communion with women of magnetism and beauty - a proven mutual reinforcement. over time.
Early in his career, Steven Meisel did not photograph women for a living; he drew them at Women's Wear Daily where he sat next to veteran fashion illustrator Kenneth Paul Block.
In the 1970s, the fashion magazine still used illustrations on its cover, as some department stores did for advertising, such as Lord & Taylor. Steven Meisel fondly remembers his office mate, who regaled him with first-hand stories of Jackie Onassis and the real Coco Chanel.
Steven Meisel appreciated the regularity and security of his office job and he relished his task, also teaching two evenings a week at Parsons where he had studied illustration.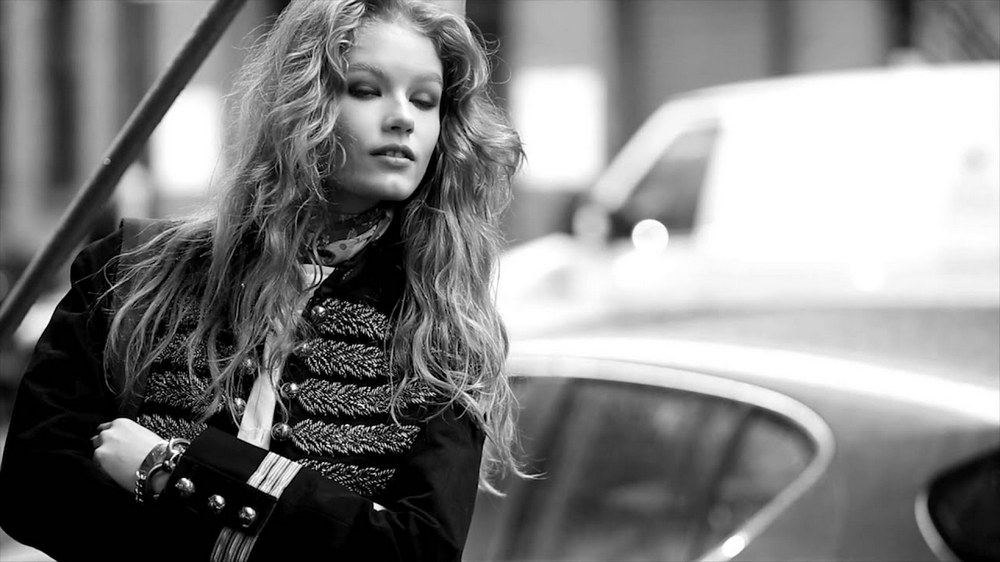 But something else was calling, which had already announced before. As a teenager, he had spotted Loulou de la Falaise, Saint Laurent museum, and covered the model Marisa Berenson who lived in front of her school. For them, he had brought out a camera.
In fact, he even got into the habit of staking modeling agencies for a brief chance to capture these wonderful women, as one "paparazzi" put it. During our conversations, Steven Meisel shared that unlike many of his peers today, he doesn't always carry a camera. "Come to think of it, am I really a fashion photographer? "
The answer to this seems simple enough, unless of course you're Steven Meisel.
---
Eric CANTO Photographer: Concert photos, portraits, album covers.
Visit my portfolio Visit the blog Visit the shop contact me