THE DAFT PUNK STAND ON A HELIPORT ...
overlooking downtown Los Angeles as fireballs glow their sequined costumes in heat. It's days before this year's Coachella, where the duo's shiny new duds will premiere via a Jumbotron trailer for their new album, Random Access Memories. But so far only a select few have seen the outfits - and everyone involved in today's photoshoot is desperate to keep it that way.
This task turns out to be somewhat difficult. The helipad is inside a public park and there is a footpath right next to it. Riders and stray bikers are almost inevitable, and if one of them decides to pull out their phone, snap a photo, and upload it to Instagram without a break, this important part of the meticulous deployment strategy of Daft punk will be ruined.
For the first part of today's shoot, Daft punk's Thomas Bangalter (silver helmet) and Guy-Manuel de Homem-Christo (gold helmet) stand behind an eight-foot wall of flames. Crew members, some of whom wear white gloves to avoid stains on the pair's sparkly outfits, remain vigilant for curious passers-by.
And as the fireball streak begins, a guy is seen crawling from a clearing to the side of the helipad. He sits down on the nearby grass, shakes his backpack open, and takes a sip from a water bottle. "It's them? he asks, holding up his phone.
DJ Falcon, longtime friend of Daft punk and one of the many collaborators on the new album, rushes in. "The guy was in a trance," Falcon recalled a few days later. "It's like he's thinking, 'This is the picture of my life - I'm going to be the one to show the world.' I could feel the intensity. As the shaking fan tries to get his shot, Falcon raises his arms to block it, "like an NBA defenseman."
A park warden notices the hubbub and shouts: "Assault! License revoked! Close it! »Retreat of Daft Punk in their trailer. No more fireballs.
Eventually, the drama dies down enough for everyone to review the camera phone footage of the potential paparazzo. "It was just a video of me trying to protect my friends - jumping in front of the ball," Falcon says. "You couldn't see shit."
ZOOM OUT FOR A SECOND,…
and this whole scene may seem deeply silly: a group of adults frantically trying to hide the image of two French people in their late 30s wearing costumes that make them look like C-3PO after a well-suited disco makeover. But once you hang out with Daft Punk - or even just listen to their music, or watch their videos, or watch their show live - such protection suddenly becomes understandable, if not necessary. It's an instinct to keep the idea of mystery alive at a time when it seems to be historically rare.
The day after the couple's revamped appearances were revealed on Coachella screens as planned - sparking some wild surges and some of the festival's most exciting explosions - Bangalter says everything about RAM and its build-up is all about surprise. , magic. "When you know how a magic trick works, it's so depressing," he explains. "We focus on the illusion because revealing how it is done instantly turns off the feeling of arousal and innocence."
This strategy extends to the album's intimidating and ambitious design, which led Daft Punk to recruit some of the most gifted session players in the world - guys who have worked on classics like Michael Jackson, Madonna and David Bowie. - to give the rhythms, melodies and chords that bounce around the heads of Bangalter and Homem-Christo.
Not to mention full and mind-blowing collaborations with a number of their idols and like-minded contemporaries including chic mastermind Nile Rodgers, Pharrell, schmaltzy 70s singer / songwriter Paul Williams, Panda Bear, the deity of the house Todd Edwards and the creator of electro Giorgio Moroder. More: Everything was recorded on analog tape at rarefied recording palaces like Electric Lady in New York and Capitol Studios in Los Angeles. Human spontaneity was coveted; computers, with their stupid repetition tendency, were not.
"Technology has made music accessible in a philosophically interesting way, which is great," says Bangalter, of the proliferation of home recording and the laptop studio. "But on the other hand, when everyone has the ability to do magic, it's like there's no more magic - if the audience can just do it themselves, why are they going- do they care? "
ON THE EDGE OF THE SAN JACINTO MOUNTAINS ...
in Rancho Mirage, Calif. - somewhere between Frank Sinatra Dr. and a sunny Bentley dealership - is the Bing Crosby Estate, where the Daft punk are staying in town for Coachella this year. The name of the house is not a misnomer: the famous crooner had it built in 1957, when he was entering his golden years. Now anyone with a healthy bank account can enjoy the saltwater pool, the view of the whole valley and the aura of old school celebrities - JFK and Marilyn Monroe would have had an affair here at the early 1960s - for just 3,000 $ per night.
A dozen friends relax in and around the pool as Jay-Z, Janet Jackson and Miguel come out of the stereo at a very reasonable volume. Bangalter and Homem-Christo sit near the edge of the backyard patio, the mountain winds gusting past the one-story mansion. Considering their typical full body outfit, it's a bit shocking to see Daft Punk just lounging around in a swimsuit.
Bangalter is tall, slim, and bearded in an unbuttoned denim top and a straw hat. He speaks to 95%, and although he claims to be unfamiliar with English at some point, he probably has a larger vocabulary than many Americans. He sometimes takes long pauses - 10 seconds or more - before answering a question, but those answers can go on, uninterrupted, for minutes, often interspersed with thoughtful stuttering. The 38-year-old presents himself as quite serious and cautious, not interested in jokes.
De Homem-Christo, 39, is shirtless with a small gold triangle hanging from his neck, a solid gold band around his wrist, and a gold-cased iPhone on a nearby chair.
With his shoulder-length dark hair, he somehow resembles a smaller and wider, French Johnny Depp. In the rare event that he does speak, he is more spacious and less guarded. A few times he sums up a two-minute Bangalter soliloquy with a quick and precise phrase or phrase.
During our three-hour conversation, there is little interaction between the two, who have been friends for 26 years, but no hint of hostility either. Even without a helmet,
ABOUT 15 MILES FROM THERE IS THE POLO FIELD EMPIRE
, or Daft punk made their Coachella debut in 2006. At that point, the duo hadn't toured since the release of their debut album, Homework, in 1997. For these first concerts , Daft Punk would stand still, mixing their own repetitive and intoxicating dance floors with house classics in front of maybe 2,000 people, tops. "Minimalist music has a particular appealing personality; the duo don't, "chided a live review of Spin at the time.
And while Daft Punk wore an array of masks for photo shoots during homework, Daft Punk showed off their robot for 2001 Discovery - but didn't shoot behind that album at all. The dreary and monotonous Human After All followed in 2005, causing even the most ardent fans to question the duo's motives.
But thanks to curiosity and slowly growing cult worship for the genre-erasing genius of Discovery, tens of thousands have made their way to their desert setting seven years ago. Bangalter remembers being driven on stage in a golf cart dressed as a robot and hearing the chants: "Daft Punk! Daft Punk! "
"Going from 1,800 people to 40,000 was pretty brutal," he says, stretching the word. "Due to anonymity, the relationship with our audience until then was an abstract concept, so feeling that energy was very strange. It was as if we had validated something so abstract - in French, it's called concretization… "
De Homem-Christo offers a translation: "Make it real".
"We like the idea of trying to be trailblazers," Bangalter continues, "but the problem with that is that when you're too early, the connection doesn't really happen at the time. At Coachella, we were maybe still five years ahead of the people, but the connection was being made then. It was the most synchronized we have ever felt.
The glowing pyramid has become the calling card of Daft punk as she roamed the world for 18 months, earning her place as one of the happiest shows in pop music history and paving the way for a wider acceptance of dance culture, especially to United States. Skrillex, whose blinding live setup has arguably come close to the pyramid's legacy in recent years, recalls going to see Daft Punk on his own in 2007, buying a ticket from a scalper for 170 $, and having reorganized his mind - without the influence of drugs or alcohol.
"It was definitely show me," he said. Panda Bear called him the best concert he has ever seen. As official photographer of the tour, DJ Falcon was able to experience forty shows from an enviable point of view. He remembers one in particular, at the Red Rocks Amphitheater in Colorado: "There were all these handicapped people with their families up front, and they were so happy," he says, a hint of respect in his. voice. "At one point I was wondering if they were going to get up and start walking, like a miracle!"
With demand still extremely high, Daft Punk ended the trek as 2007 drew to a close. "We wanted to seal it as a special moment," Bangalter says. But would they ever bring the pyramid back? Bangalter pondered the question for a moment, pushing a fly away from his nose. "We never want to do something twice… but at the same time, we never did anything twice, so if we did do something twice, that might be cool.
He laughs at his own devious logic; de Homem-Christo lets out a weary moan, feeling a slippery slope. Despite loads of cash that would surely greet them if they slipped into their sparkling duds and sat on top of a giant cube or sphere, they say there are no immediate plans for it. a new tour of any kind.
THE ERUPTION OF THE PYRAMID WAS APPAREL ...
to your typical rock star extravaganza by its breadth and scope, but also by the more inclusive and diffusive aspects of traditional DJ concerts, where everyone is the star. This places Daft Punk in a unique position in the ecosystem of contemporary music personality: rightfully famous and faceless.
At this point, Bangalter compares their situation to Batman ("we feel the pyramid was like our Batmobile"), Cinderella ("after the show ends we return to anonymity and normalcy"), the magician of Oz ("us") and a guy in a Mickey Mouse costume at Disney World ("if you have 100 kids around you all day, don't you get big head?").
"Looking at robots is not like looking at an idol," says de Homem-Christo. "He's not a human being, so it's more like a mirror - the energy that people send out on stage bounces back and everyone has a good time together rather than focusing on us. Also, it turns out that these helmets make it pretty hard to see. "The visors are very, very tinted, and I'm nearsighted anyway," Bangalter says. "I could hear the screams, but I have virtually no visual memory of the tour other than looking at our controllers.
Just as their costumes establish a physical boundary between themselves and their audience, Daft Punk enjoys a "total separation" between their private and public life, which is precisely what Daft Punk wants. "We don't talk about our private lives because they are private," Bangalter laughs.
"Plus, the public image is more fun and entertaining anyway. Instead of longing for traditional fame and global recognition, Bangalter says that Daft Punk are more interested in "changing the world without anyone knowing who we are, which is a very different ego fantasy, and it seems to be. the premise of much more exciting developments.
"Usually, the 24-hour, high-maintenance celebrity lifestyle can disconnect people from reality," he continues. "And after a band has been making records for 20 years, they don't do the most interesting shit because they fall into this bourgeois, successful, established existence.
Even from a young age, Bangalter and de Homem-Christo went out of their way to distance themselves from the comfort of normalcy. In fact, they may never have met if Bangalter's music-producing father (who wrote several 70s disco hits) and the ballet dancer's mother didn't transfer him to the prestigious Carnot high school. from Paris, seeking to challenge their son more.
after easily climbing to the top of its class elsewhere. While the two grew up on money - Homem-Christo's family ran an advertising agency - their parents gave them a sense of freedom, which was hardly evident among their button-down classmates.
"Even when these children were 13, the weight of social class was already weighing on them," says de Homem-Christo. "They were dressed like their fathers, it was crazy. Bangalter remembers a well-behaved teenage acquaintance who wanted to be an accountant because he could "have a cool retirement plan."
The couple, who were among the few in their school to love Spacemen 3, My Bloody Valentine, Primal Scream, Big Star, the Beach Boys and the Velvet Underground, quickly bonded. And, in their own way, they've gone against the status quo ever since. This is why Daft Punk is more punk than almost any punk band of the past 20 years: Random Access Memories, their first real album in eight years, takes this impulse to the extreme.
THE RECORD ALSO MARKS A LOOPING MOMENT for the '70s disco movement, which started out as an open-minded underground scene, became entangled and homogenized by the corporate music industry, and then quickly fell apart. crushed. Without significant financial support, the nightclub couldn't afford the studio time and the virtuoso players who produced some of its greatest hits, but its progressive spirit outlived several rambling electronic varieties of the '80s, including house. , techno and hip-hop - the same sounds that originally inspired Daft Punk on Homework.
As true followers of the house, the duo have never been shy about their influences. From the "Teachers" of Homework, a track in which Daft Punk literally list their heroes, to the many samples and interpolations that make up Discovery, Daft Punk are often at their best while happily interacting with the past.
And RAM, which shuttles between party nightclub, moody funk, expansive psychedelia, new wave pop, G-funk, and even minimalist trap music, has the same kind of eclectic reach that one would find in legendary clubs like New York's Paradise Garage, where normal nighttime play might include songs from James Brown, Police, Steve Miller Band, Talking Heads, and Kraftwerk. For Daft Punk, the album is sort of a fix to a style of music they believe is caught in a computer-knocked rut.
"It's very strange how electronic music has formatted itself and has forgotten that its roots are on the freedom and acceptance of every race, gender and style of music in this big party," Bangalter says. "Instead, it started to become that electronic lifestyle that also involved the glorification of technology."
To be clear: the Daft punk are not anti-technology, or even anti-computer (Daft Punk readily admits that RAM could not have been done without them). But they do have some anger at the normalizing aspect that technology can have on music, how lines of code are unable to recreate the variables resulting from relatively organic techniques.
"We have never been able to connect to using computers as musical instruments," Bangalter said with a shrug. "We always relied on hardware components - old drum machines, synthesizers - but it was more like a chaotic electrical lab with wires everywhere. We tried making music with laptops in the mid-2000s, but it was really hard to create from the computer without putting things in it. In a computer, everything can be recalled at any time, but life is a succession of events that only happen once. "
DAFT PUNK STARTED WORKING ON RANDOM ACCESS MEMORIES IN 2008, playing almost by himself and doing loops, just like Daft Punk had done before. But it didn't sound good. "It became clear that we were limited by our own handicap to holding a groove the way we wanted for more than eight or 16 bars," Bangalter admits. "What we love about disco is the idea of playing the same groove over and over again - your brain can tell it's not a sample being played back. "
So Daft Punk recruited technically mastered instrumentalists (the kind of guys who adorn the covers of magazines like Modern Drummer and Bass Musician), put together different combinations of players, explained their ideas, created sheet music or hummed melodies, and collected tons of original recordings. on analog tape. "The idea of working with musicians went far beyond improving the sound," says Bangalter. "It was the opportunity to create something on a very personal level with the people we admire the most."
To this end, Daft Punk often met with these collaborators beforehand to talk about the ideas and inspirations behind the album before even entering a studio. Chic's Nile Rodgers, the Zelig hit funk behind some of the smoothest licks ever, remembers busting his old-fashioned L5 jazz guitar in his living room when he first met Bangalter and Homem- Christo last year.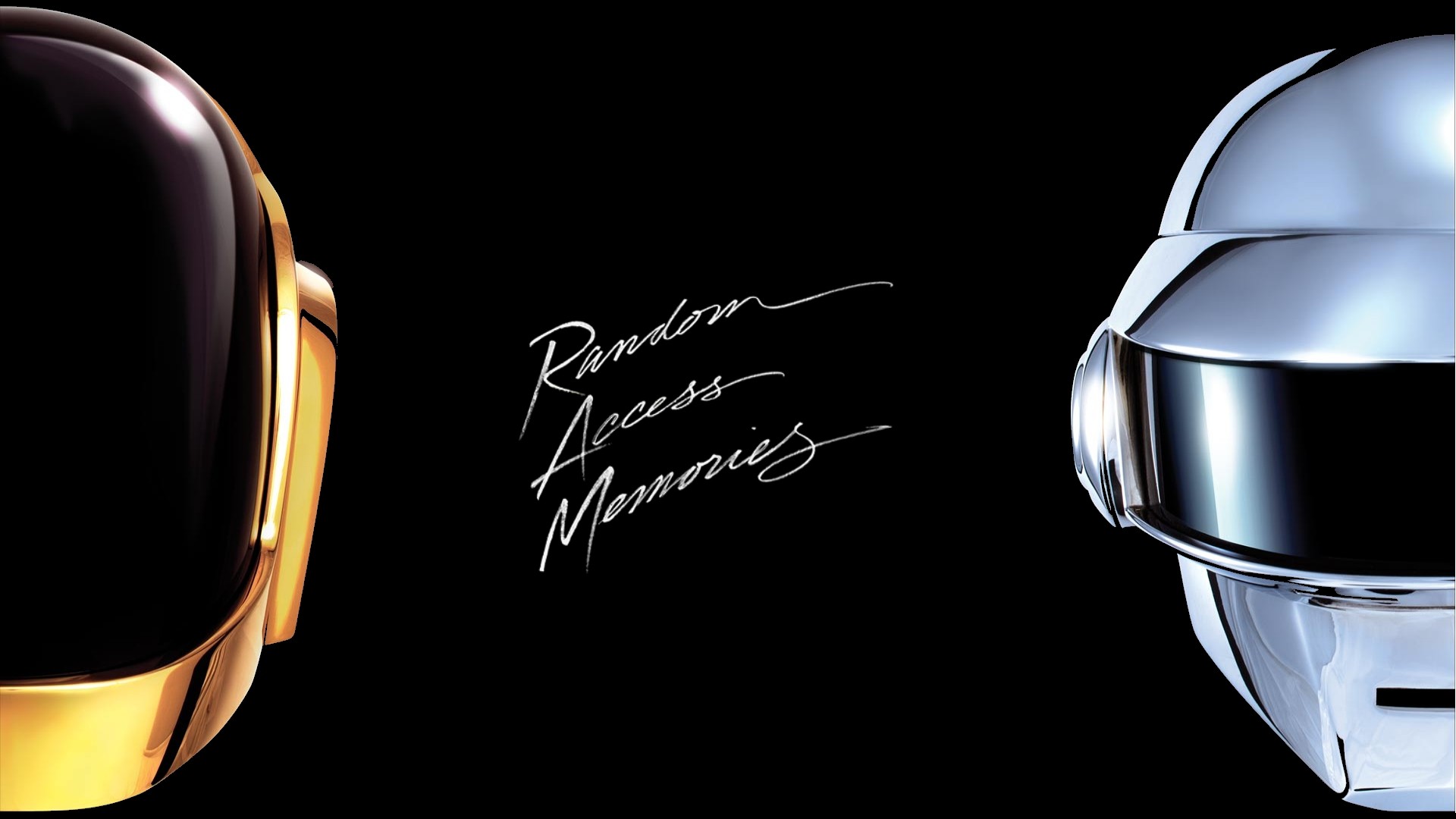 "Daft Punk are just excited," he says. The three ended up recording Rodgers' parts over the course of a few days at Electric Lady Studios in Manhattan, the same place where Chic dropped his first single in 1977. In addition to his guitar playing, Rodgers also showed Daft Punk some of its recording methods. "This is how you used to do it, when someone pays top dollar to you, you want to make sure they're happy and don't have to call you back," Rodgers laughs. "So I bombarded them with ideas and said, 'OK, now you get this shit.'"
Indeed, deciding how to organize what Bangalter calls "a huge amount of assets" was the hardest part of putting RAM together, and why it took so long. For example, even if Daft Punk recorded orchestral parts for almost every song on the album, those strings only ended on three or four tracks. Even a seemingly simple track like the first single "Get Lucky" took about 18 months from start to finish as it slowly went from a Wurlitzer-based track to the breathtaking summer anthem we now know.
The album title, which was settled from the start, became a guide and rationale for the record's boost moving from song to song and guest to guest. "It helped us understand how all of these collaborators could live together," says Bangalter, Lovesexy, or even release a quadruple album.
But of all the moving parts that make up Random Access Memories, the thorniest section to put together was the centerpiece of the eight-minute album, "Touch." The kaleidoscopic track stars Paul Williams, 72, who wrote huge hits for the Carpenters, Barbra Streisand, and more in his' 70s heyday, before descending into drug and alcohol abuse in the 80s and then recover in the 90s.
Daft Punk was obsessed with Williams from an early age, largely because of his role in director Brian De Palma's 1974 schlocky pop opus, Phantom of the Paradise, in which he played a Faustian ghoul who trades his soul. to become the rock'n'roll impresario par excellence. The film is ridiculous, funny, entertaining, and endlessly referential - just like Daft Punk. (At one point in our interview, Bangalter blurted out that he and de Homem-Christo recently had a meeting with De Palma to "discuss some things", although he declined to disclose details.)
For inspiration, Bangalter gave Williams a book of stories about people who had died, came back to life, and remembered parts of past lives. And Williams' lyrics speak of a wake-up call: "I remember the touch," he sings longingly.
"As someone who was pronounced dead and returned, I could connect with that idea in the song," says Williams, who has now been sober for 23 years and is the subject of the recent quietly triumphant documentary Still Alive. .
Meanwhile, the song warps and bends, floating through genres, eras and emotions with a sense of hallucinatory wonder, reminiscent of nothing less than "A Day in the Life" by The Beatles.
"It's like the heart of the record," says of Homem-Christo, "and the memories of the other tracks revolve around it.
While Bangalter and Homem-Christo speak of "Touch", there is still a sense of astonishment in their voices. "It was the most complicated thing we've ever done," Bangalter says. "And it got so exciting because we didn't feel like we were taking the easy route.
With this record, we had the luxury of doing things that so many people can't do, but that doesn't mean that with luxury comes comfort. It's this high-stakes mindset that keeps these guys in an enviable position in the collective imagination, no matter how long they take between magic tricks. Because if the Daft Punk are still able to be surprised ...
REPORT BY MICHAEL RENAUD
---
Eric CANTO Photographer: Concert photos, portraits, album covers.
Visit my portfolio Visit the blog Visit the shop contact me