Irving Penn was one of the great photographers of the twentieth century, known for his striking images and portraits. Although he was celebrated as one of Vogue magazine's top photographers for over sixty years, Irving Penn was a man who avoided the limelight and carried on with his work with calm and relentless dedication.
At a time when photography was first seen as a medium of communication, he approached it with an artistic eye and broadened the creative potential of the medium, both in his professional and personal work.
Best known for his fashion photography, Penn's repertoire also includes portraits of great designers; ethnographic photographs from around the world; Modernist still life of food, bones, bottles, metal and found objects; and travel photography essays.
He was among the first photographers to pose subjects on a simple gray or white background and he effectively used his simplicity. Expanding his austere studio environment, Penn constructed a set of backdrops that tilted vertically, to form a sharp, hard wedge. The subjects photographed with this technique were John Hersey, Martha Graham, Marcel Duchamp, Pablo Picasso, Georgia O'Keeffe, WH Auden and Igor Stravinsky.
Penn's still life compositions are sparse and highly organized, assemblages of food or objects that articulate the abstract interplay of line and volume. His photographs are composed with great attention to detail, which continues in his art of developing and making prints of his photographs.
He experimented with many printing techniques, including prints made on aluminum foil coated with a platinum emulsion rendering the image with a warmth that was lacking in untinted silver prints. His black and white prints are notable for their deep contrast, giving them a crisp, crisp look.
While steeped in the modernist tradition, Penn also ventured beyond creative boundaries.
The birth of Irving Penn
Born in 1917 in Plainfield, New Jersey to immigrant parents, Irving Penn attended the Philadelphia Museum School of Industrial Arts from 1934 to 1938 and studied with Alexey Brodovitch in his Design Laboratory. A Russian emigrant working in Paris in the 1920s, Brodovich taught principles of modern art and design in magazines, exhibitions and photography.
After some time in New York City as Brodovitch's assistant at Harper's Bazaar and various artistic director jobs, Irving Penn went to Mexico to paint in 1941, traveling through the American South and taking photos along the way. He was ultimately disappointed with his paintings and destroyed them before returning to New York at the end of the following year. In 1943, Vogue's new artistic director, Alexander Liberman, hired Irving Penn as his partner to prepare layouts and suggest cover ideas to magazine photographers.
Liberman, another Russian emigrant who had worked in Paris, looked at Irving Penn's contact sheets on his recent travels and recognized "a mind and an eye that knew what it wanted to see." He encouraged Irving Penn to start taking the photographs he envisioned, launching a long and successful career and a collaboration that transformed modern photography.
Irving Penn, the beginning of a reputation
After World War II, as Irving Penn quickly gained a reputation for his striking style in still life and portraiture, Liberman sent him around the world on portraits and fashion.
These formative experiences confirmed for Irving Penn the interest of photography in a controlled studio environment, where he could cut out anything that was not essential to his compositions and focus on his subjects. Apart from these assignments, Irving Penn undertook a major personal project, photographing fleshy nudes at close range in the studio to "pierce the softness of the image."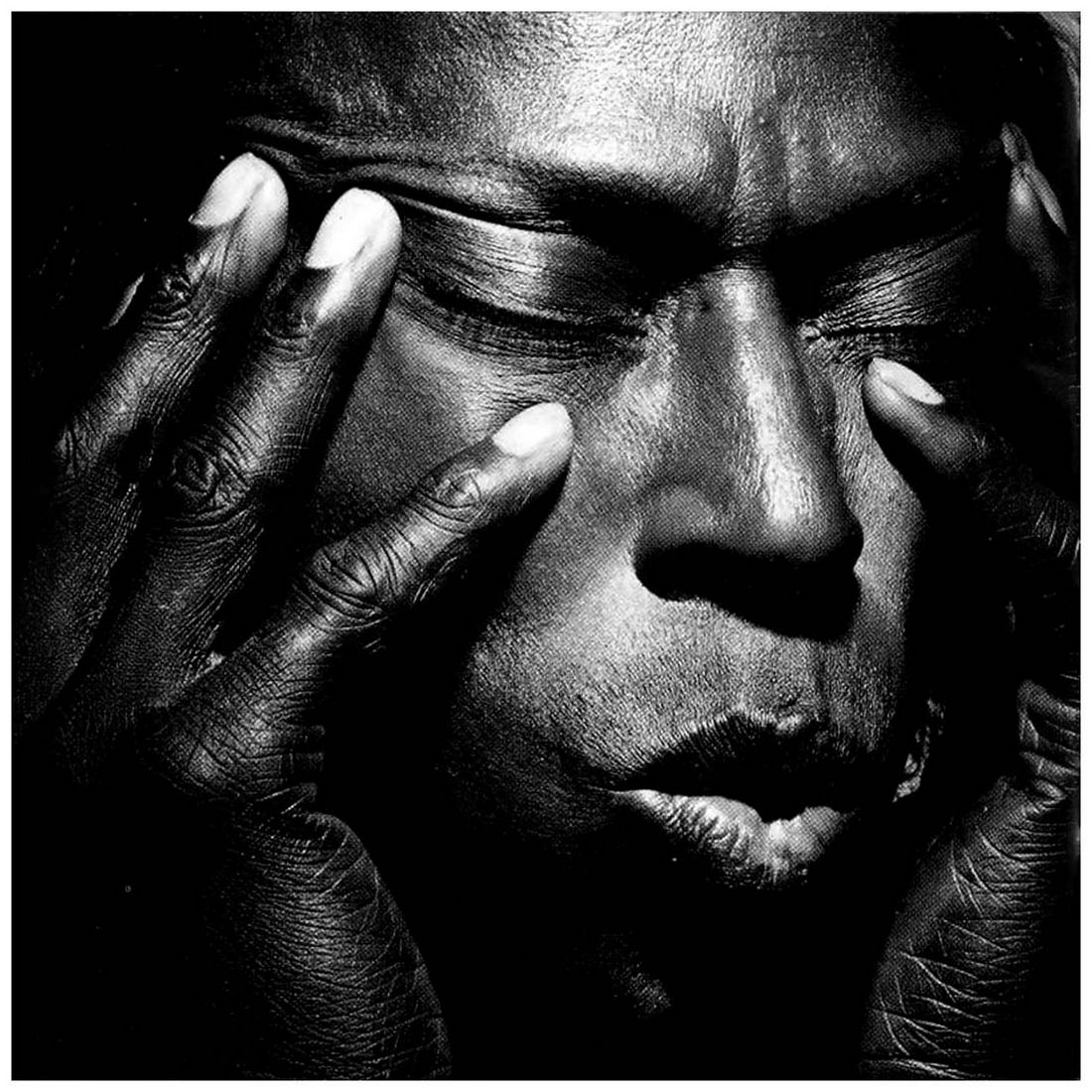 This was a new approach to photography that came from deep thinking about historical models of the prior art, but the images were deemed too provocative and not shown for decades.
Irving Penn and Paris
In 1950, Irving Penn was sent to Paris to photograph the haute couture collections of Vogue . He worked in a daytime studio with an old theater curtain as a backdrop and was honored with an extraordinary model named Lisa Fonssagrives, whom he first met in 1947. Born in Sweden and trained as a dancer , she was one of the most sought-after models of the era, because she had a sophisticated understanding of form and posture.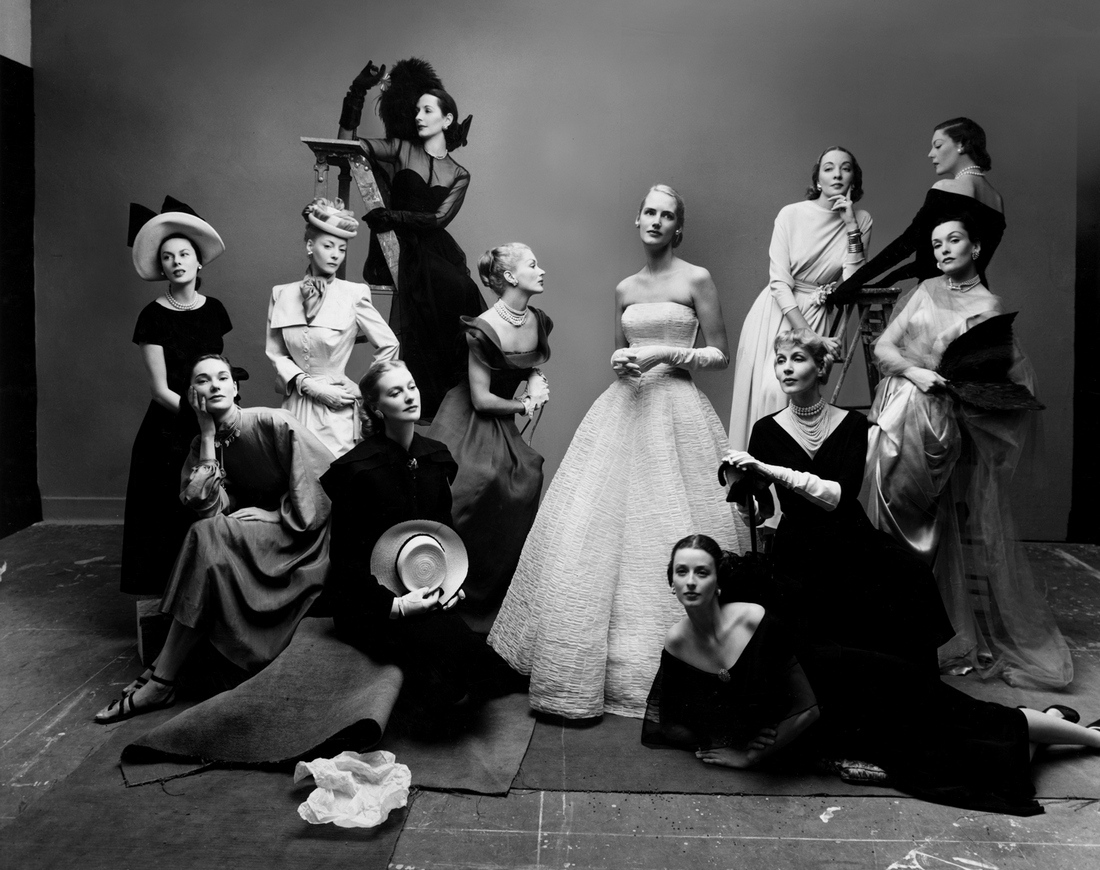 Irving Penn later recalled, "When Lisa walked in I saw her and my heart was beating fast and there was no doubt". They were married in London in September 1950. At the same time, Irving Penn also worked on a project inspired by ancient printmaking traditions, photographing trades like butchers, bakers, laborers who were becoming representative of a changing world. of disappearance.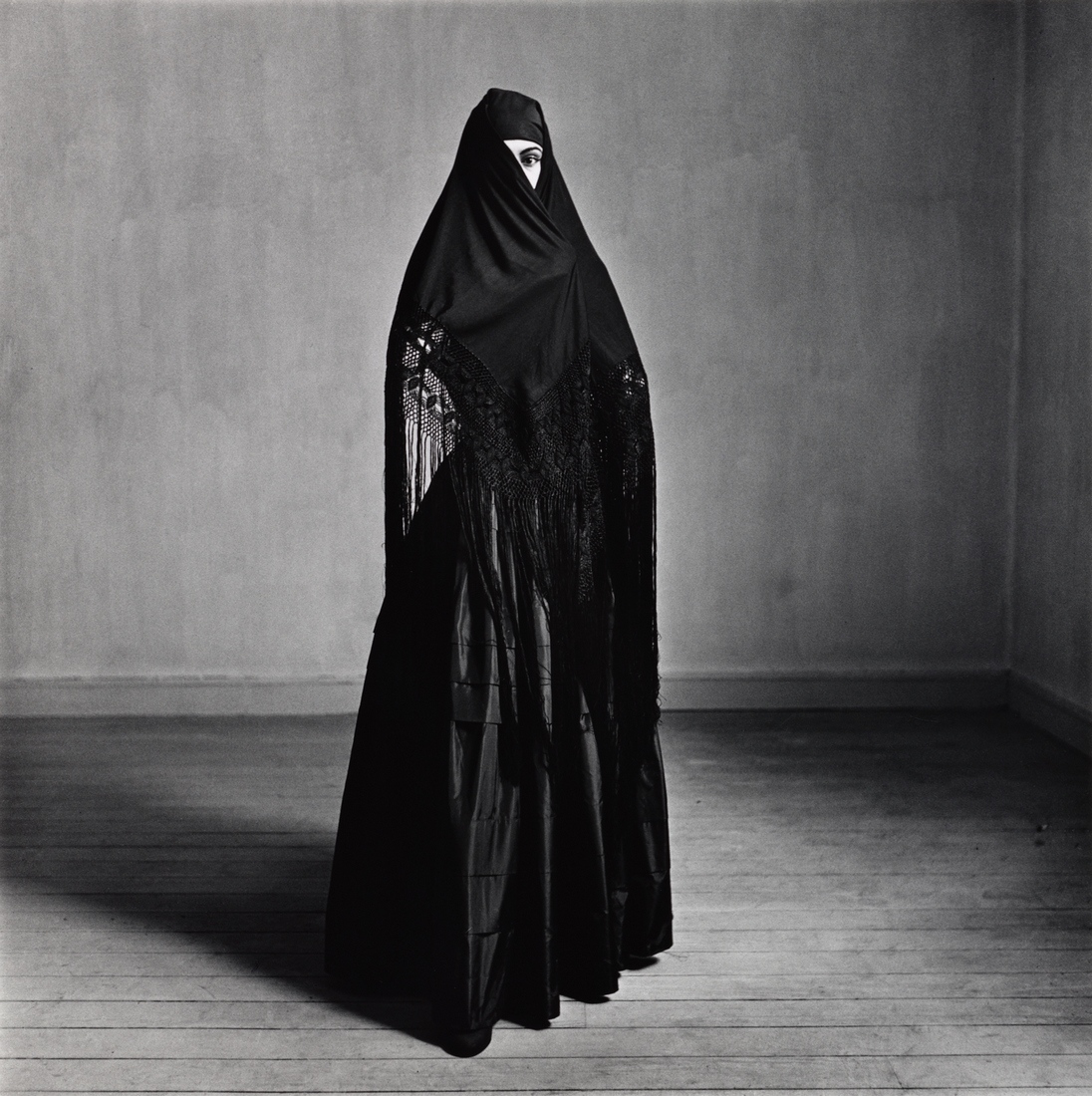 Irving Penn and the Nudes
IRVING Penn photographed a series of weekend and evening nudes in 1949-1950. Attracted by plump models whose corpulent ripples he captured in close-up, he printed them using experimental techniques, whitening and developing the prints until they took on an ethereal quality. Penn approached the photography on this project with principles that went against the glossy elegance of magazine pages.
Irving Penn's Travels 
Irving Penn's trips for Vogue increased between 1964 and 1971, taking him to Japan, Spain, Cameroon, Dahomey, Nepal, Crete, New Guinea and Morocco. During these trips, Irving Penn was increasingly free to focus on what really interested him: taking portraits of people in natural light.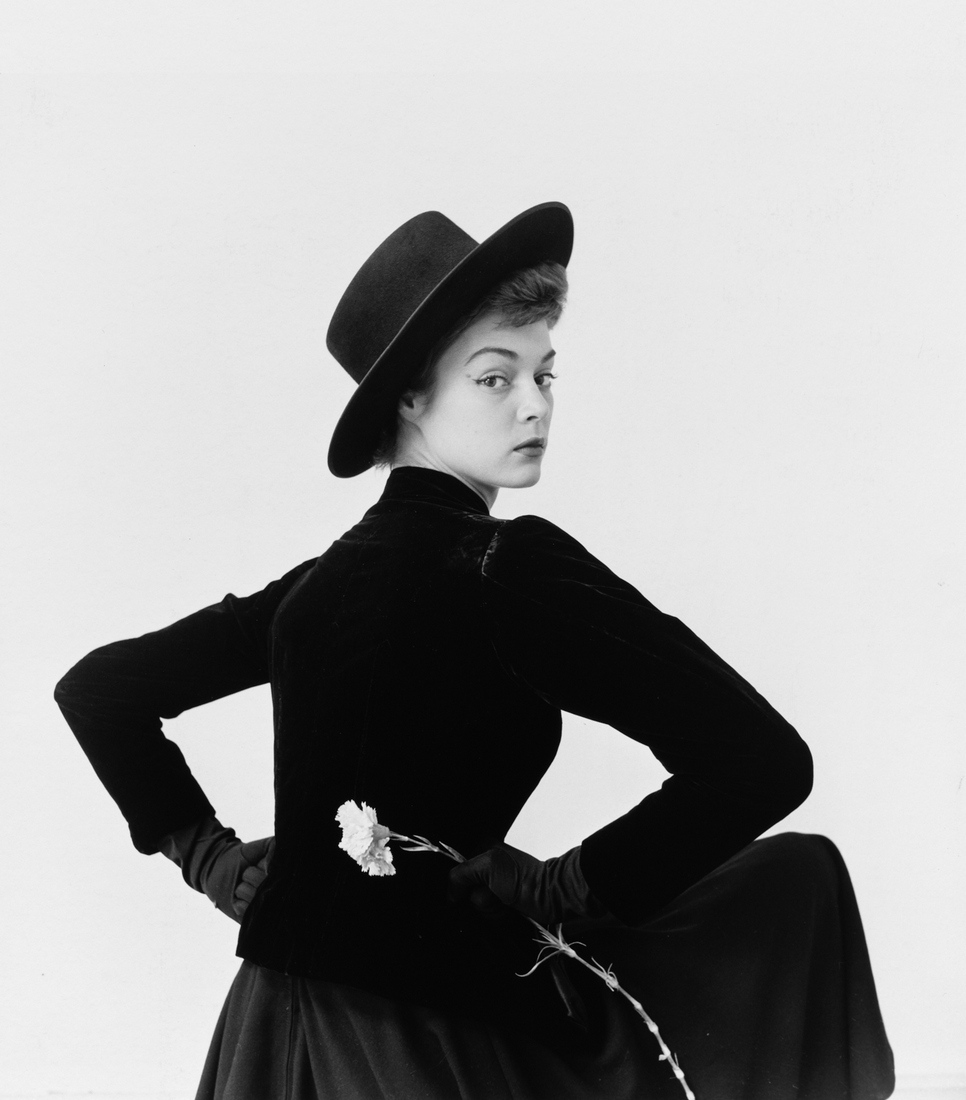 On early trips, he adapted spaces like a garage or barn, and noted the crucial role of a neutral environment in fostering the respectful exchange that interested him. Eventually, this led him to build a tent studio that could be taken apart and transported from one place to another. Irving Penn felt "in that void of the tent" that there was the possibility of contact, a moving experience for the subjects themselves.
Irving Penn's work was highlighted on the pages of Vogue, where it was widely featured. However, by the early 1950s, publishers began to feel that Irving Penn's photographs were too "harsh" for the magazine, his publications were downsized, and he turned to advertising.
Irving Penn praised the challenges this new field presented, particularly in the fields of still life photography, and experimented with strobe lights to produce images that truly revolutionized advertising photography.
The revolution of the 60s
In the early 1960s, magazine budgets were tight and the quality of offset reproductions was declining. Although Irving Penn again photographed extensively for the magazine, he became increasingly disappointed with the way his photos appeared on the page, avoiding looking at them because "they hurt too much."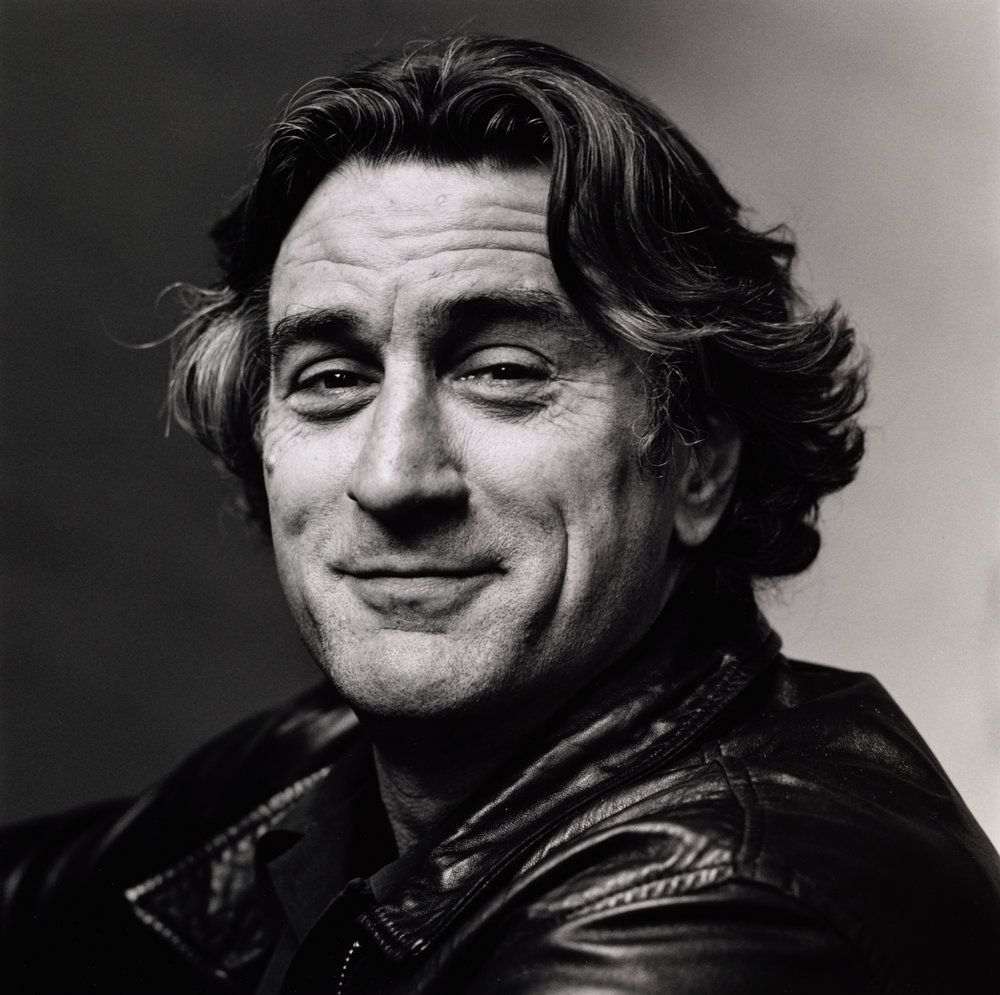 The solution was to launch a revival of printing techniques, revolutionary at a time when photographic prints were not considered artistic objects. From extensive research and experimentation, he studied 19th-century methods that might offer greater control over the subtle variations and tones he sought to reproduce. He continued his research until he perfected a complex printing process in platinum and palladium metals.
The 70s "the treasure of the city's waste"
In the early 1970s, Irving Penn closed his Manhattan studio and immersed himself in platinum printing in the lab he built on the family farm in Long Island, NY. This led to three major series designed for platinum: Cigarettes (1972, shown at the Museum of Modern Art in 1975), Street Material (1975-1976, shown at the Metropolitan Museum of Art in 1977) and Archeology (1979-1980, exhibited at the Marlborough Gallery in 1982).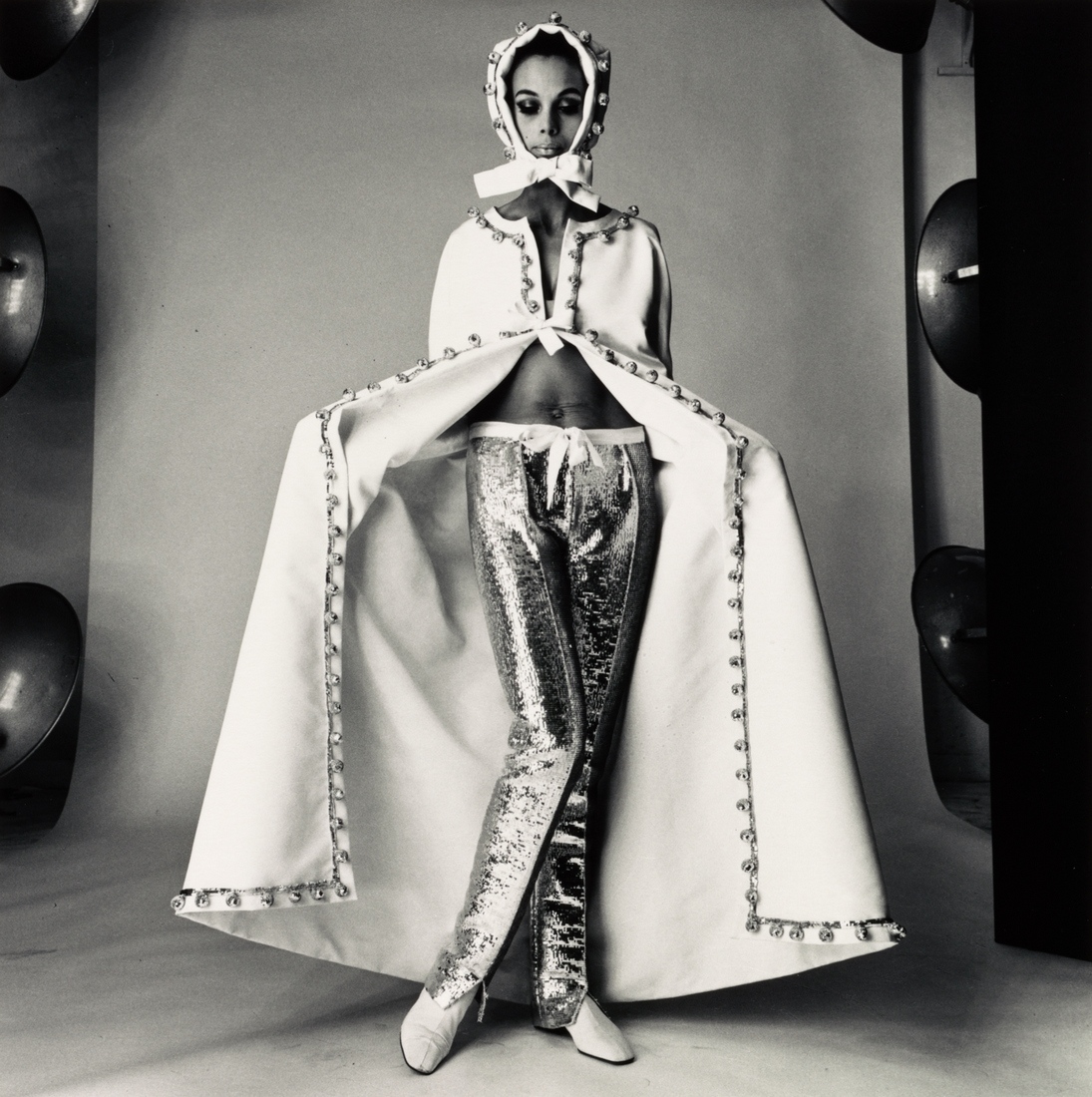 Like his previous series Nudes, this work radically departs from the dominant uses of photography. Although many found it repugnant, Irving Penn saw in the subject "a treasure trove of the city's garbage, intriguing shapes of colors, stains and distorted typography."
The 80s of Irving Penn 
In 1983, Irving Penn reopened a studio in the city and resumed a busy schedule of business and journal work. The following year he was honored with a retrospective organized by John Szarkowski at the Museum of Modern Art, which toured internationally until 1989.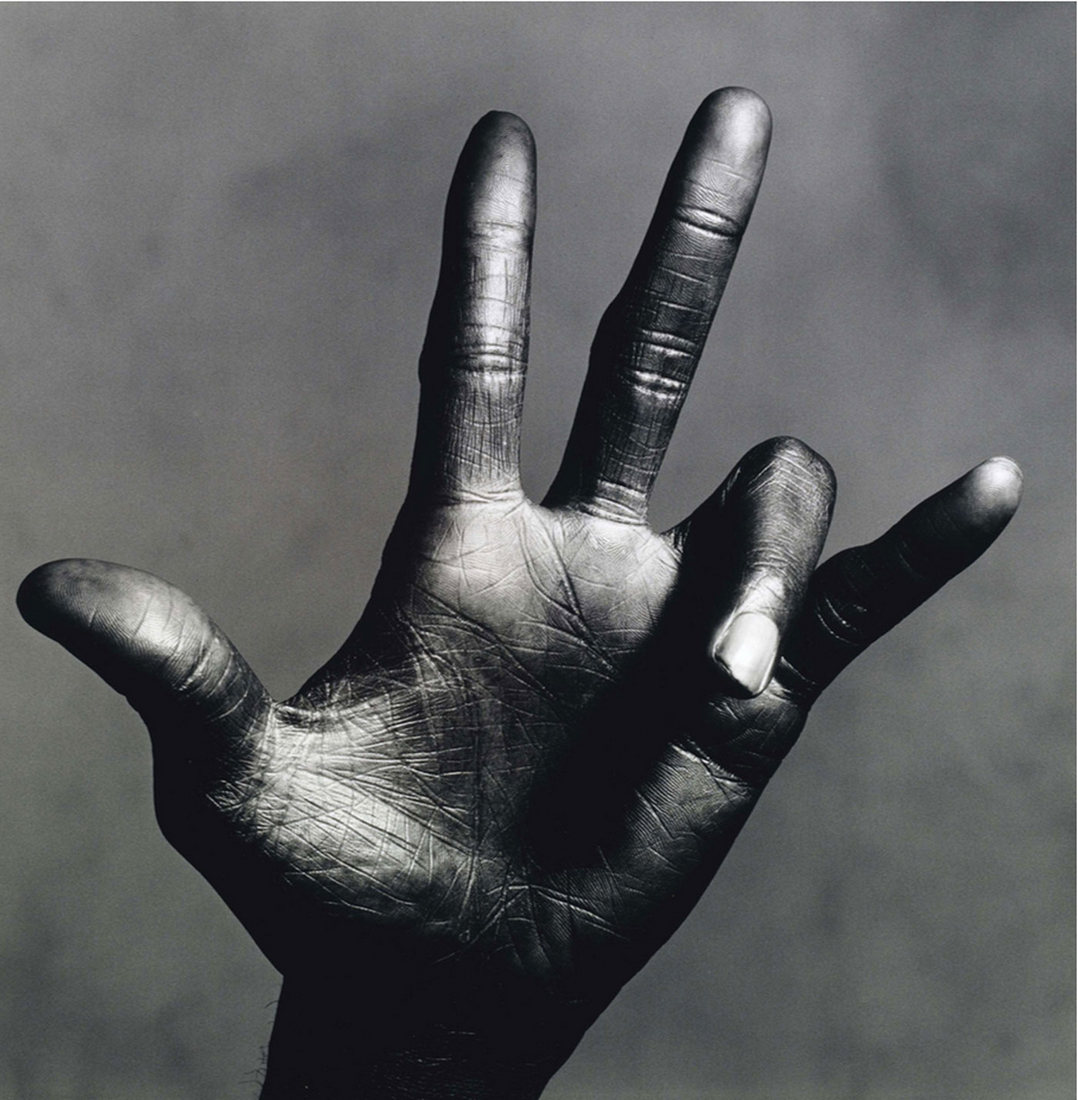 After the retrospective, Irving Penn returned to painting and drawing as a creative quest, even incorporating platinum printing into his practice. He also found creative freedom through an invigorating long-distance collaboration with Japanese designer Issey Miyake, who sent his dynamic, sculptural creations to New York City for Irving Penn to photographically interpret.
Still life
At the base of Irving Penn's work is his special talent for still life to which he applied his technique giving his work a particular color, a signature. From his first snapshots for Vogue to his latest set of personal works, powerful images inviting the contemplation of Irving Penn's keen awareness have remained, etched forever.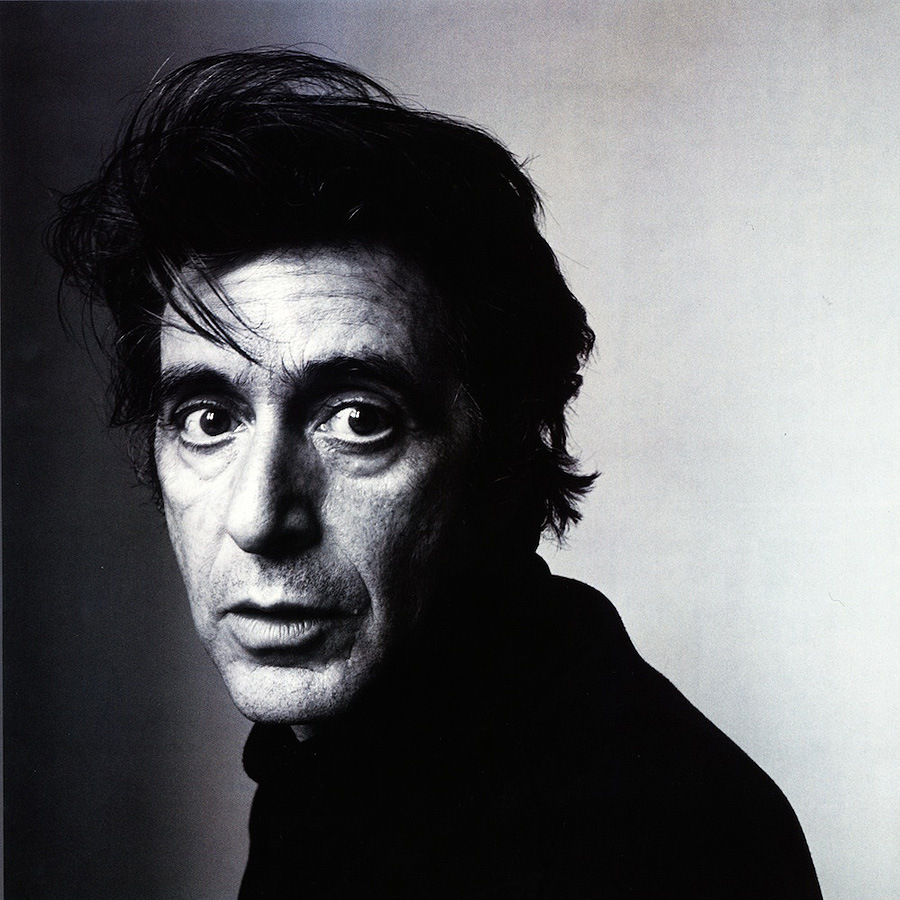 Irving Penn has frequently included elements of memento mori and chosen topics that might seem unworthy of close examination at first glance, giving his images a lingering bite.
The portraits
Much of Penn's work for Vogue consisted of portraits of celebrities, artists, writers, and other report-relevant figures valued by the magazine. They constitute a veritable encyclopedia of the cultural history of the twentieth century.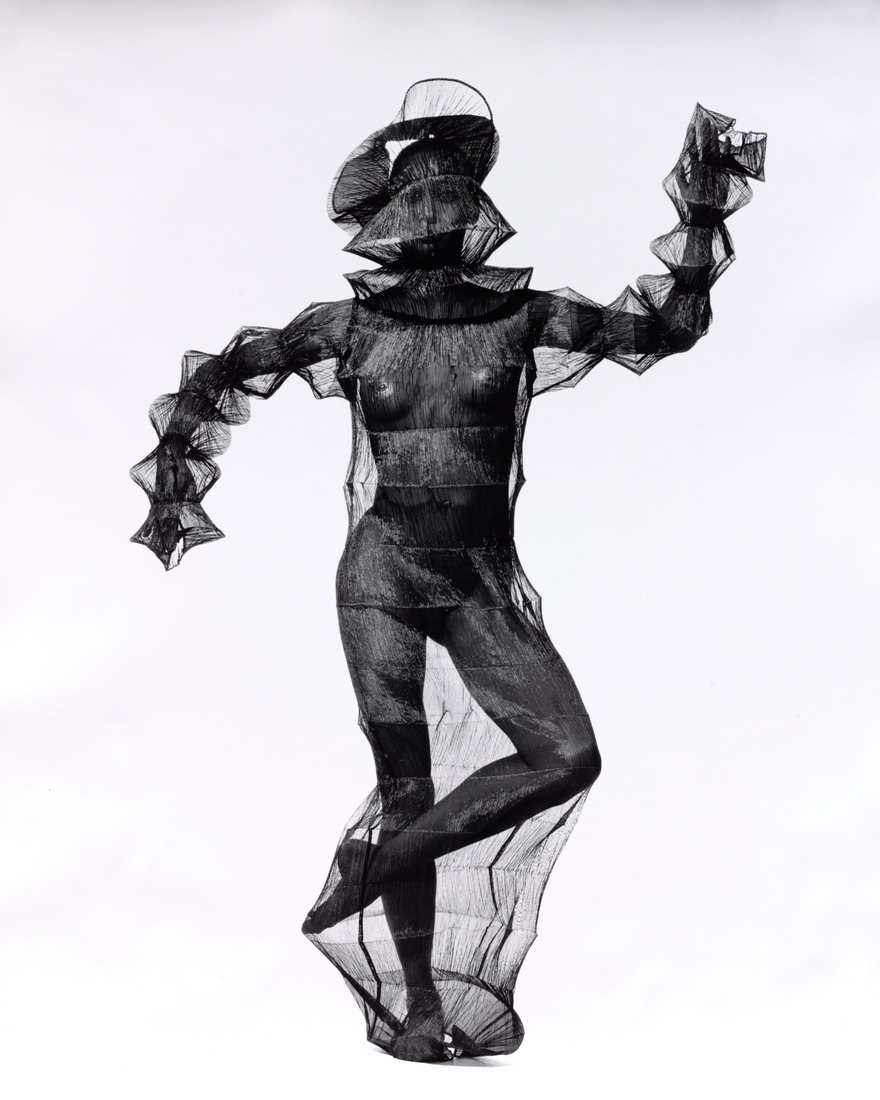 For his first portrait campaign, he set up unusual environments in the studio for his models to fit in and react against a tight space made of two walls placed at an angle, and a ragged carpet draped over a solid base. in which they could sit. These indicate Penn's interest in disruption, present in his early work for the magazine as he attempted to give his images a granularity that would liven up the page.
This practice allowed Penn to refine his ability to replicate the environment with nothing more than a backdrop and a stool. He avoids ornate backgrounds that might distract from the subject, in his portraits Penn sought to distill the essence of his subject.
Fashion and Irving Penn 
Throughout Irving Penn's long career at Vogue, fashion has been a staple of his work. In the 1940s, using white paper backgrounds and striking compositions to emphasize form, he introduced a concise style in fashion photography that strayed from the kitsch and flowery backdrops that defined the genre at the time.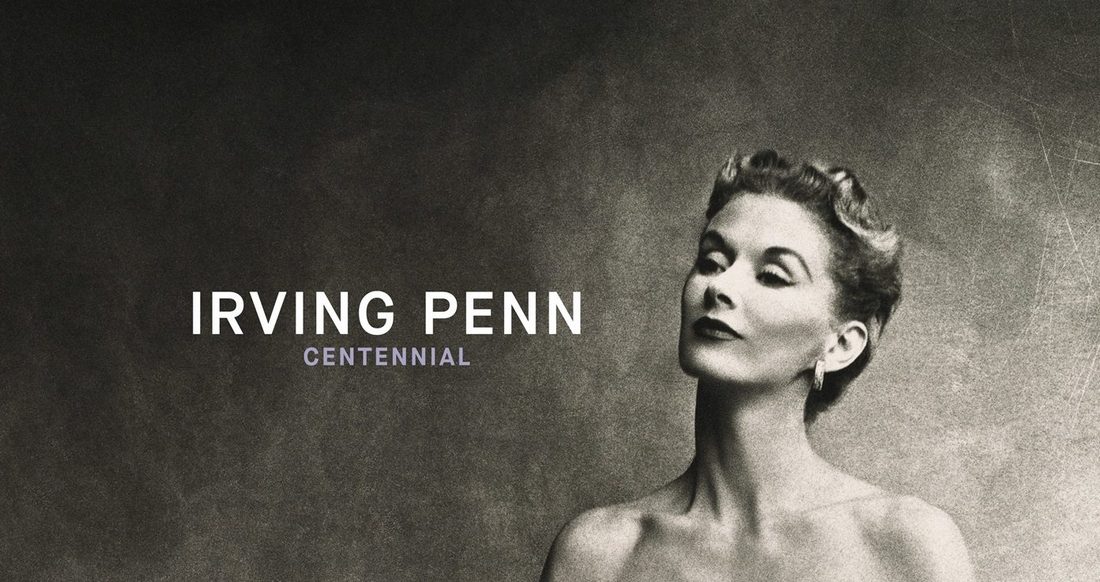 In addition to the studio photographs from 1950 to 1995, Penn often traveled to Paris to photograph the haute couture collections for magazines. Until the end of his life, Penn used the same theater curtain found in Paris in 1950 as a backdrop to transform a remarkable variety of styles and designs into timeless images. From the start, Irving Penn sought to express the sculptural form of clothing, a theme he explored in a special collaboration with Issey Miyake.
The end of Irving Penn's life 
Irving Penn's creativity flourished during the last decades of his life. His innovative portraits, his still lifes, his fashion and beauty photos continued to appear regularly in Vogue. The studio was occupied with magazines, advertising and personal work, as well as print and exhibition projects.
Irving Penn enthusiastically embraced new ideas, building cameras to photograph sidewalk debris, experimenting with a moving strip of light during long exposures or with digital color printing.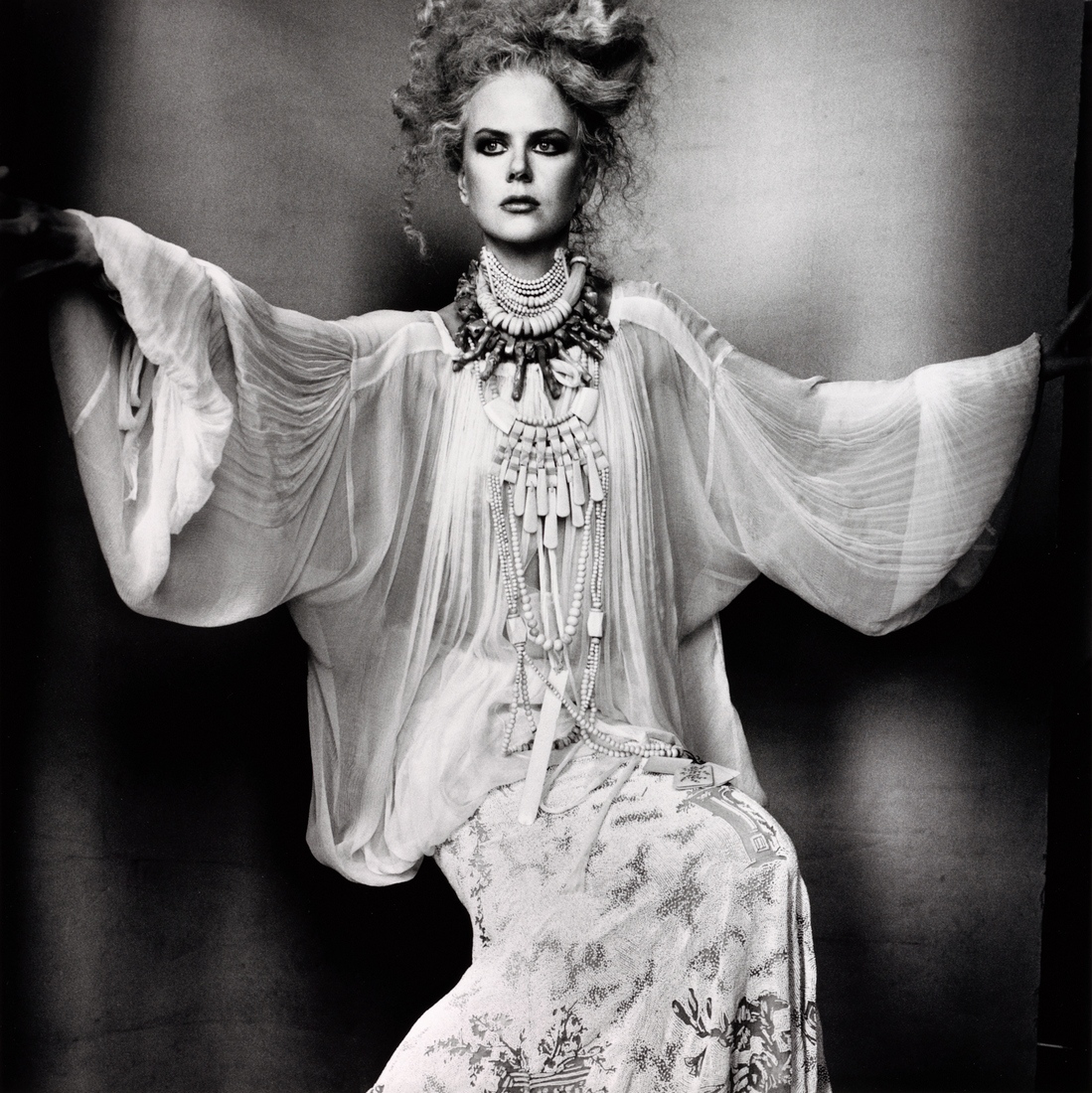 The book projects were also a priority, and Irving Penn paid special attention to their production, from design to print quality. Determined to shape the body of work he left behind such a prolific career, he also carefully structured and reduced his archives.
Particularly after Lisa's death in 1992, he sought solace in his work and in the structure of his studio schedule, and he painted most of the time, evenings after work and on weekends. In 2009, Irving Penn died in New York at the age of 92.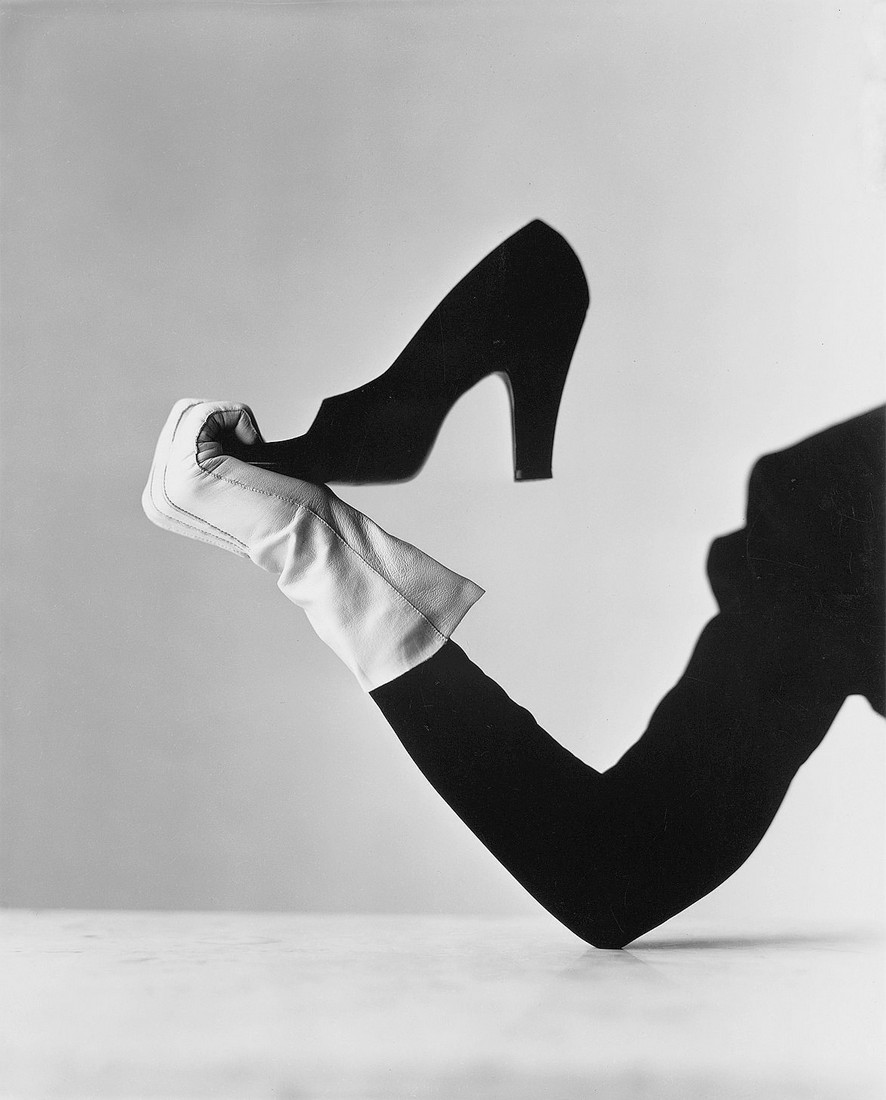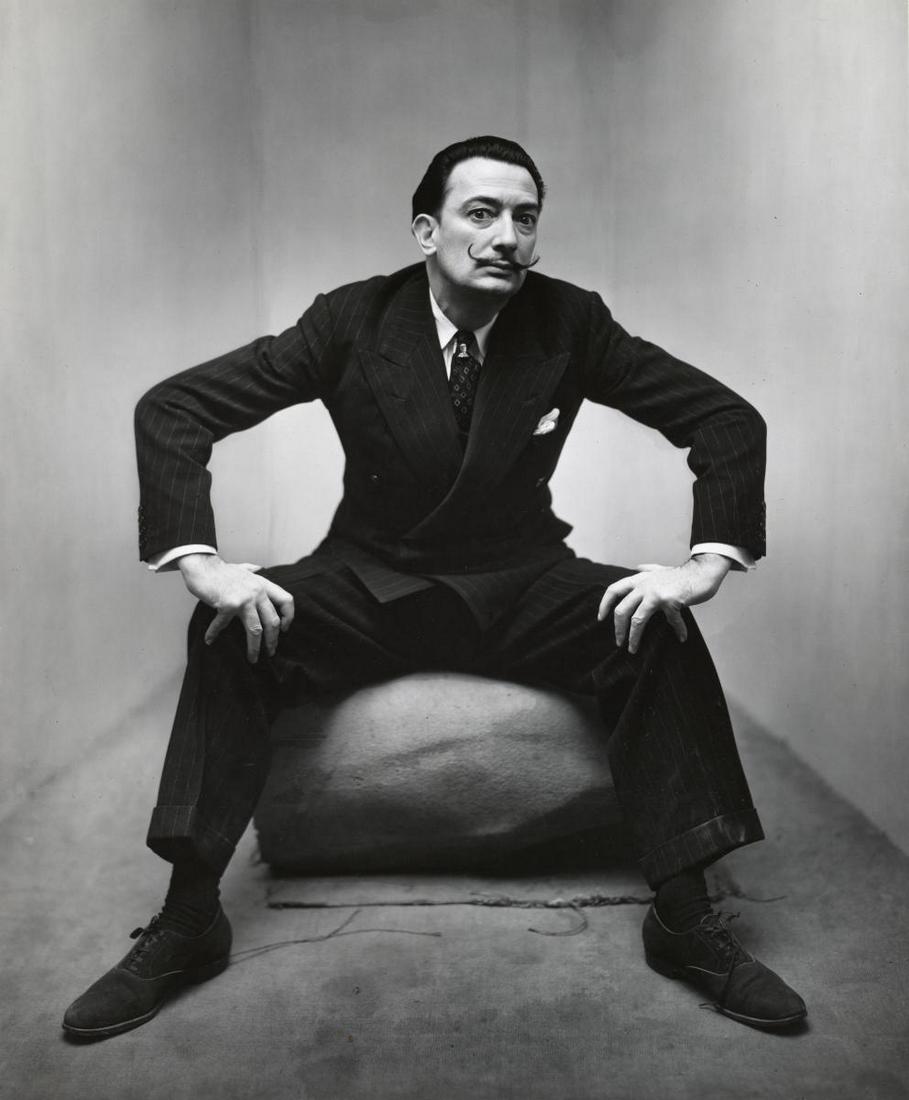 The Irving Penn Exhibitions
1975 Recent Works, Photographs of Cigarettes, Museum of Modern Art, New York
1975 I Platini di Irving Penn: 25 Anni di Fotografia, Galleria Civica d'Arte Moderna, Turin
1975 Platinum Plates, The Photographers' Gallery, London
1977 Street Material. Photographs in Platinum Metals, The Metropolitan Museum of Art, New York
1980 Exhibition at the Center for Visual Arts, Oakland, California
1984 a retrospective, The Museum of Modern Art, New York
1986 Monte Carlo Spring of the Arts, Monte Carlo
1990 Master Images, National Museum of American Art and the National Portrait Gallery, Smithsonian Institution, Washington, DC
1990 Platinum Test Material, Center for Creative Photography, University of Arizona
1994 I Collection Privée / Privatsammlung, Museum of Art and History, Friborg, Switzerland
1995 A Donation in Memory of Lisa Fonssagrives-Penn, Moderna Museet, Stockholm
1997 Le Bain: Dancers' Workshop of San Francisco, European House of Photography, Paris
1997 A Career in Photography, The Art Institute of Chicago
2001 Objects (Still Lifes) for the Printed Page, Museum Folkwang, Essen
2002 Dancer: 1999 Nudes by Irving Penn, Whitnew Museum of American Art, New York
2002 Earthly Bodies: Irving Penn's Nudes, 1949–1950, The Metropolitan Museum of Art, New York
2004 Dahomey (1967), The Museum of Fine Arts, Houston
2005 Irving Penn: Platinum Prints, the National Gallery of Art, Washington, DC
2008 Close Encounters, Morgan Library & Museum, New York
2009 The Small Trades, J. Paul Getty Museum, Los Angeles: a collection of 252 full-length portraits by Penn from 1950 to 1951
2010 Exhibition at the National Portrait Gallery (London): an exhibit of over 120 portraits of people from the worlds of literature, music and the visual and performing arts
2012 Diverse Worlds, Museum of Modern Art (Moderna Museet), Malmö, Sweden
2013 On Assignment, Pace Gallery, New York City, New York.
2015-2016 Beyond Beauty, career retrospective of 146 photographs at the Smithsonian American Art Museum.
2017 Centennial, Metropolitan Museum of Art, New York City; [21] Irving Penn - Le Centenaire, Grand Palais, Paris.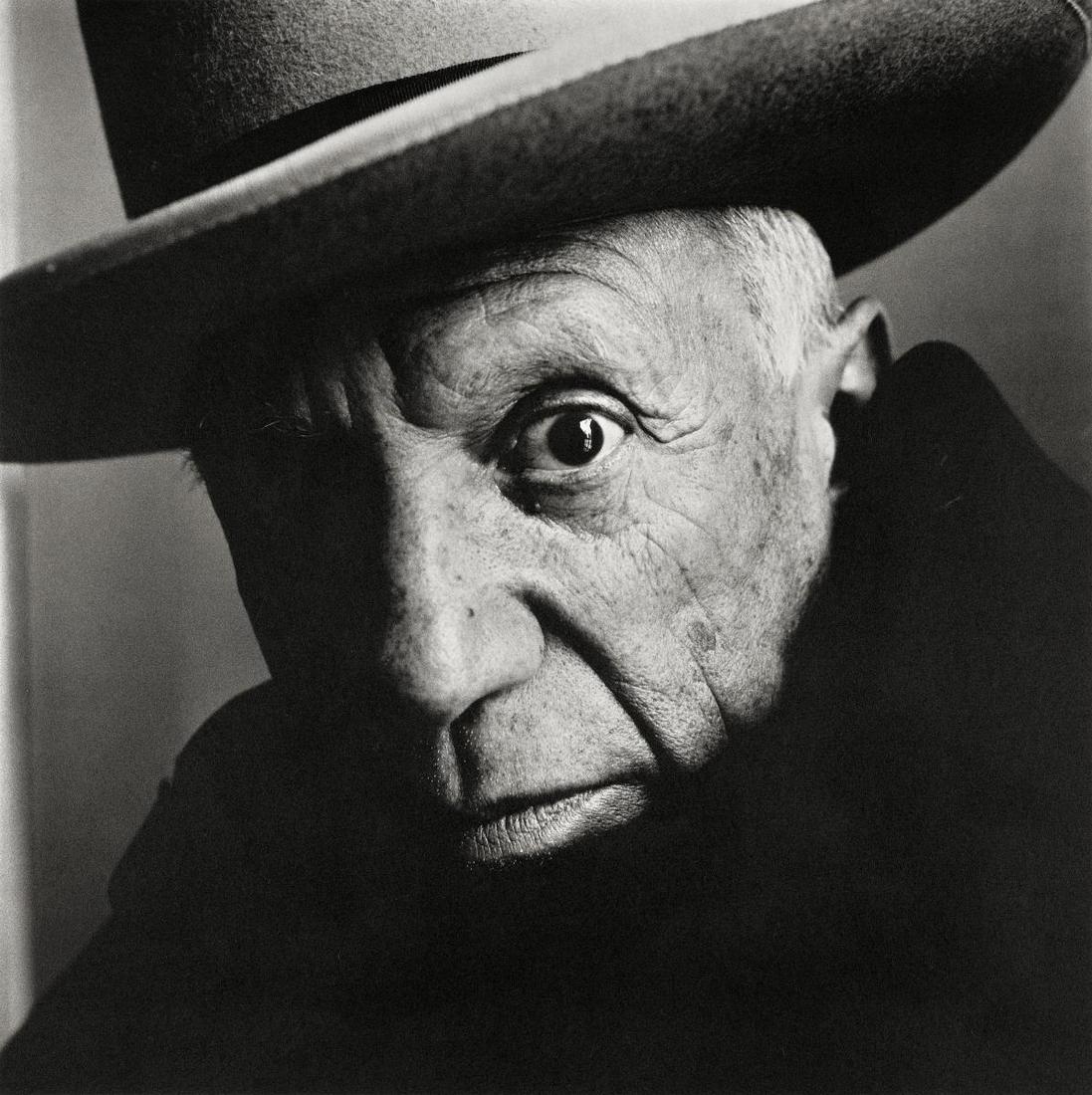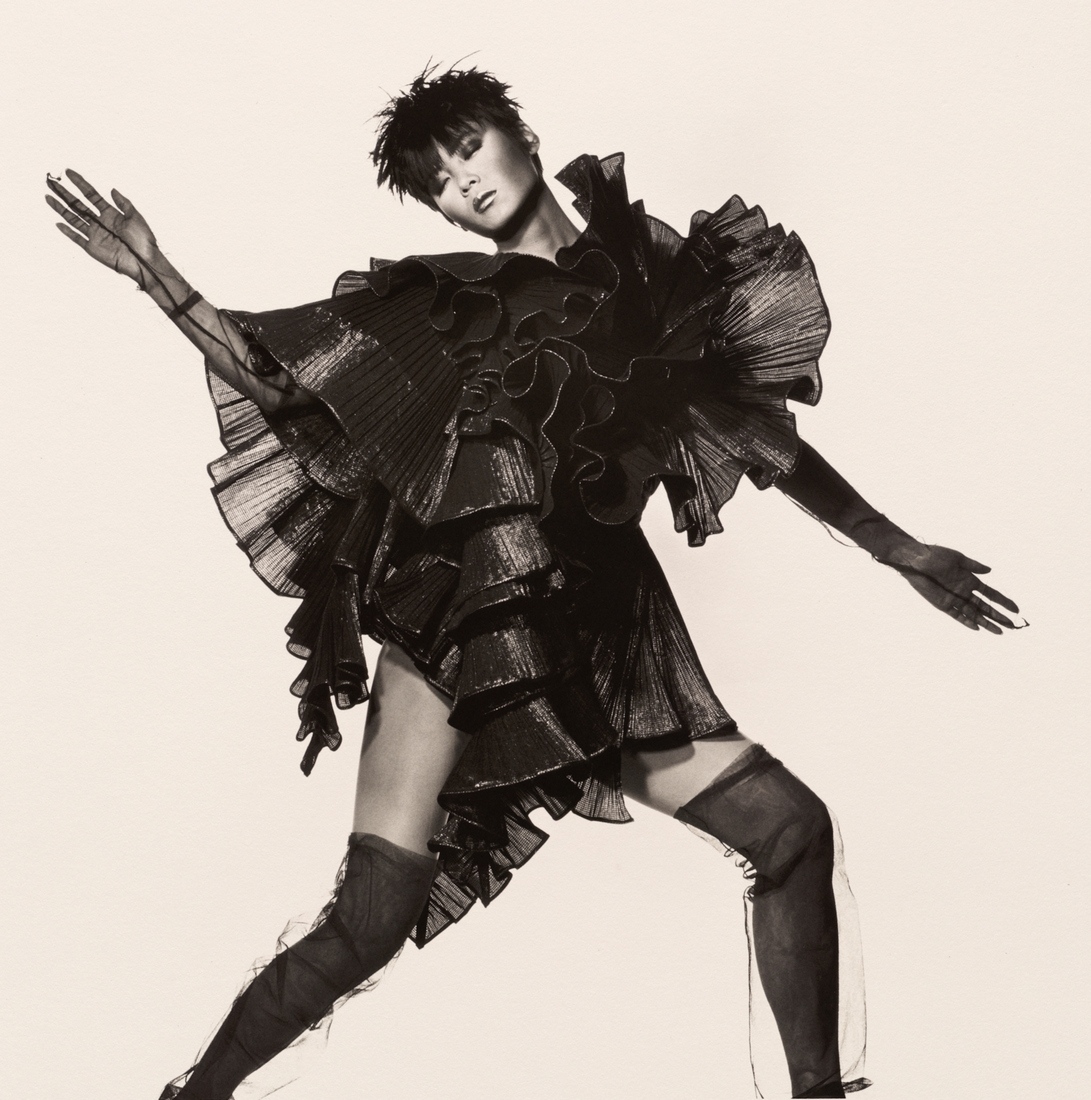 Irvin Penn's books
Preserved Moments. 1960
Worlds in a Small Room. 1974. ISBN 978-0-670-79025-8
Inventive Paris Clothes, 1909–1939. 1977. ISBN 0-670-40067-X
Flowers. 1980. ISBN 0-517-540746
Passage. 1991. ISBN 0-679-40491-0
Drawings. 1999. ISBN 0-9665480-0-0
The Astronomers Plan a Voyage to Earth. 1999. ISBN 0-9665480-1-9
Irving Penn Regards The Work of Issey Miyake. 1999. ISBN 0-224-05966-1
Still Life. 2001. ISBN 0-8212-2702-5
A Notebook at Random. 2004. ISBN 0-8212-6192-4
Photographs of Dahomey. 2004. ISBN 3-7757-1449-9

Books about Irving Penn
A Career in Photography. Colin Westerbeck. 1997.
Earthly Bodies: Irving Penn's Nudes, 1949-50. By Irving Penn, Maria Morris Hamburg, Metropolitan Museum of Art, 2002.
 Platinum Prints. Sarah Greenough, David Summers. 2005.
 Small Trades. 2009. ISBN 978-0-89236-996-6
Irving Penn Portraits. 2010. ISBN 978-1-85514-417-0
Beyond Beauty. Merry A. Foresta. Yale University Press, 2015. ISBN 978-0-300214-901
Centennial. Maria Morris Hamburg, Jeff L. Rosenheim, Alexandra Dennett, Philippe Garner, Adam Kirsch, Harald EL Prins, Vasilios Zatse., New York: Metropolitan Museum of Art / Yale University Press, 2017. ISBN 978-1588396181
Irving Penn: The Centennial. Paris: Editions of the Meeting of National Museums, 2017.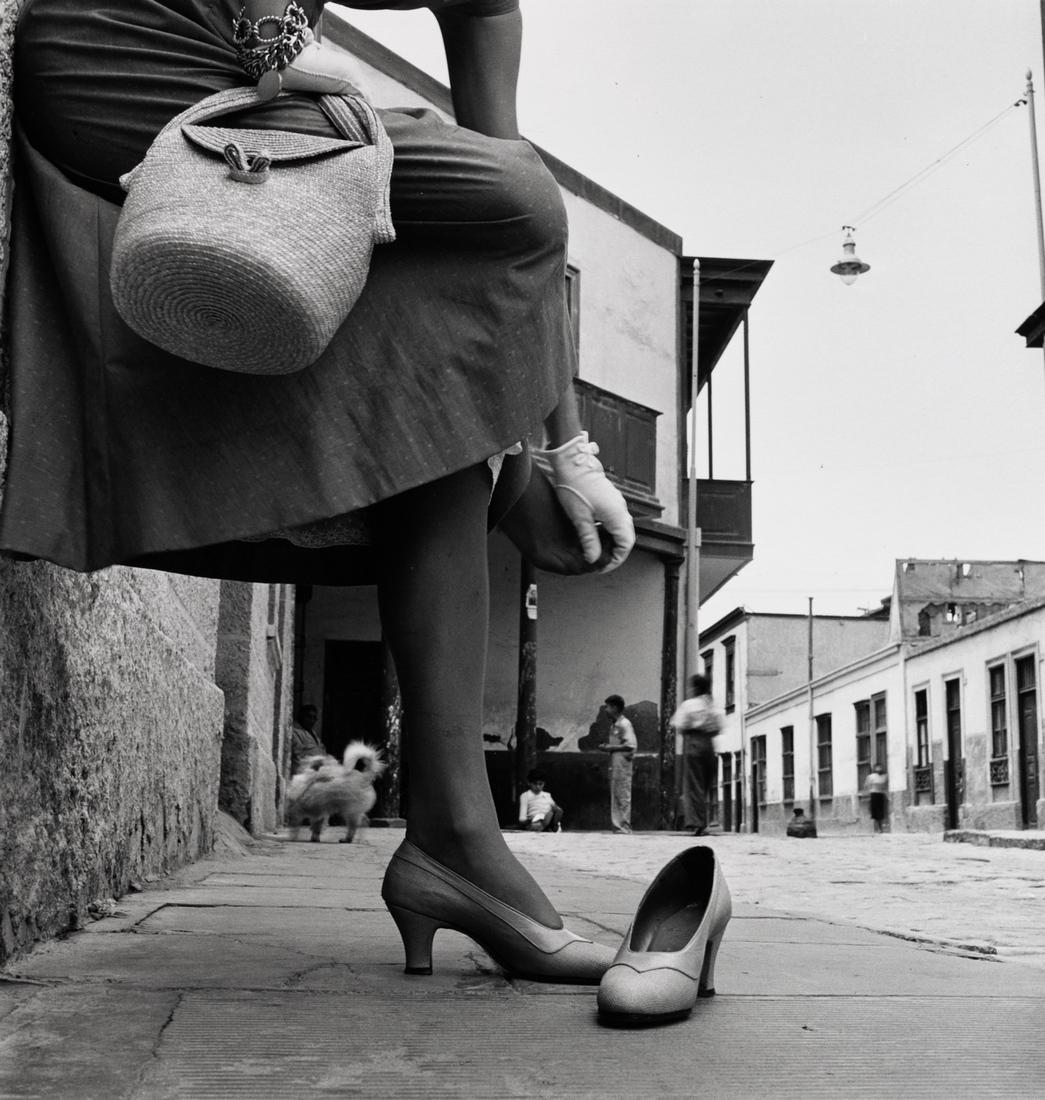 ---
Eric CANTO Photographer: Concert photos, portraits, album covers.
Visit my portfolio Visit the blog Visit the shop contact me