Concert arenas of Nîmes 2021: dMany artists have been announced. Since 1997, the Nîmes Festival took over to offer exceptional concerts ! Multiple festival, it receives every year artists of current music in all its diversity. . In the middle of the preserved architecture of the arena, in the unique setting of this listed monument, the contemporary music scene is expressed under the stars to combine history and festivity.
From French song to rap through rock, peculiarity of the festival is clearly eclectic.In 2020, the Nîmes festival will host in June and July: Sting, Taylor Swift, Deep Purple, Angèle, M. Pokora, Vitaa & Slimane, Lenny Kravitz...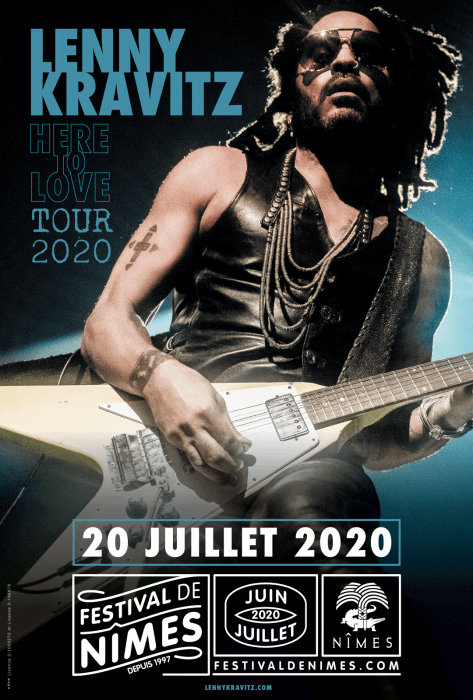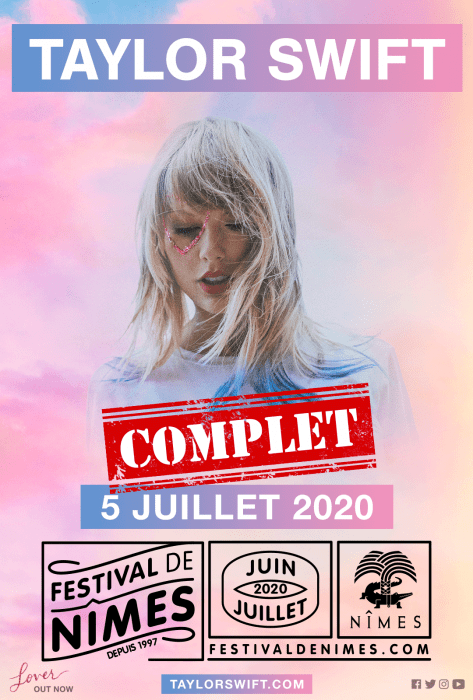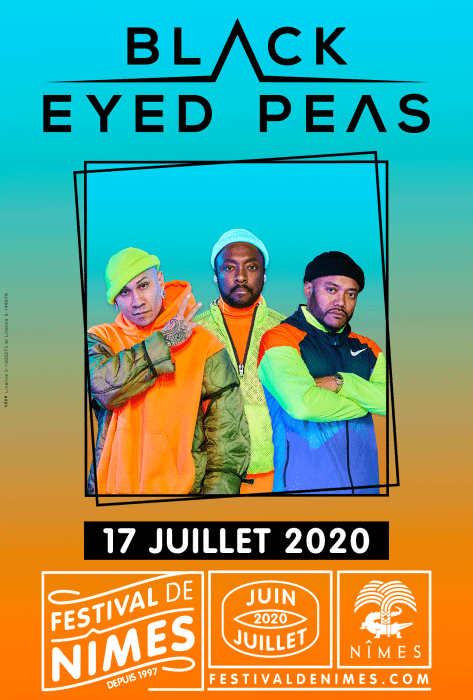 Concert arenas of Nîmes June 16: FOO FIGHTERS 
It will be their only date in France in 2020. The American rock group Foo Fighters, led by Dave Grohl, has just been added to the program of the Nîmes festival, with a concert on June 16. What to add saturated guitar notes
Concert arenas of Nîmes June 18: STING
STING is back in concert at the Nîmes arena with its My Songs tour. My Songs will be a gigantic rock'n'roll concert featuring the finest songs Sting wrote with The Police and soloed in his productive career.
Concert arenas of Nîmes June 26: CHRISTOPHE MAE 
Christophe Maé is back on site. The singer has been successful for more than a decade and each of his tours has created the event. This next ambitious and generous concert has many surprises in store for us!
Concert arenas of Nîme JUNE 27: PNL - SOLD OUT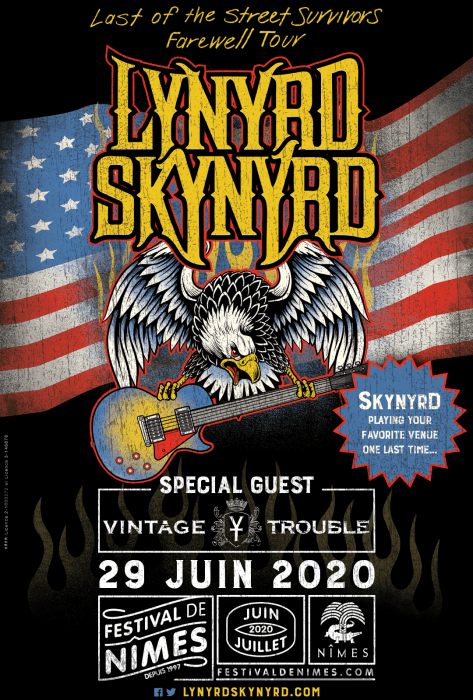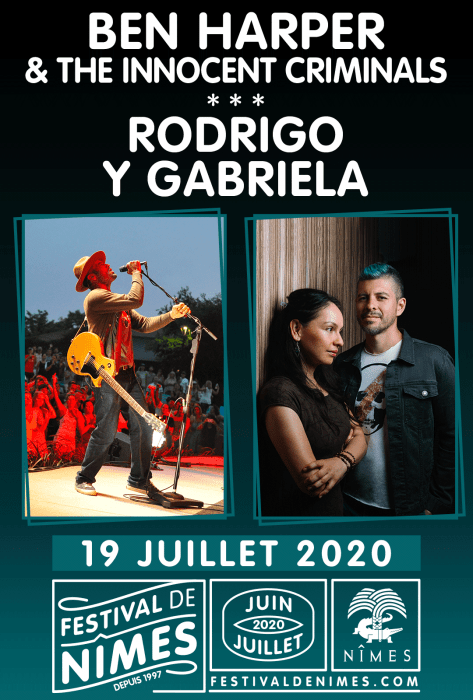 Concert arenas of Nîmes JUNE 28: NINHO + AYA NAKAMURA + SPECIAL GUEST  
LETO NINHO became the second most popular streaming artist on Spotify in 2018 and came back strong with a shock album in 2019. An extraordinary concert is on the schedule for us. And as Special Guest, LETO, great hope for French rap since the first titles.
Concert arenas of Nîmes 

JUNE 29: LYNYRD SKYNYRD + VINTAGE TROUBLE
Lynyrd Skynyrd shaped American rock in the 1970s with anthems like "Sweet Home Alabama" and "Free Bird". The group is a true legend and has been listed in the Rock and Roll Hall of Fame since 2006.
Concert arenas of Nîmes JUNE 30: NIGHTWISH
The Finnish heroes of symphonic metal, known for their unique compositions, impressive decor and pyrotechnic effects, promise to take your audience on a spectacular journey!
Concert arenas of Nîmes JULY 1: DEEP PURPLE
Few bands are able to get through the ages, continue to record, release albums and play together. Deep Purple has been active on the world stages since 1968 and represents hellish noise and electrified melodies.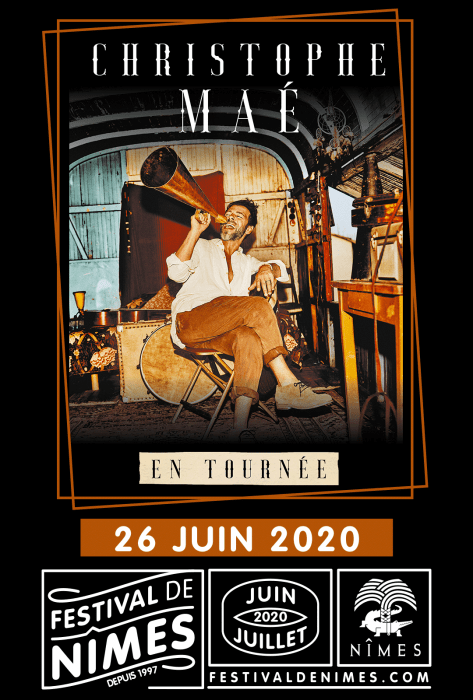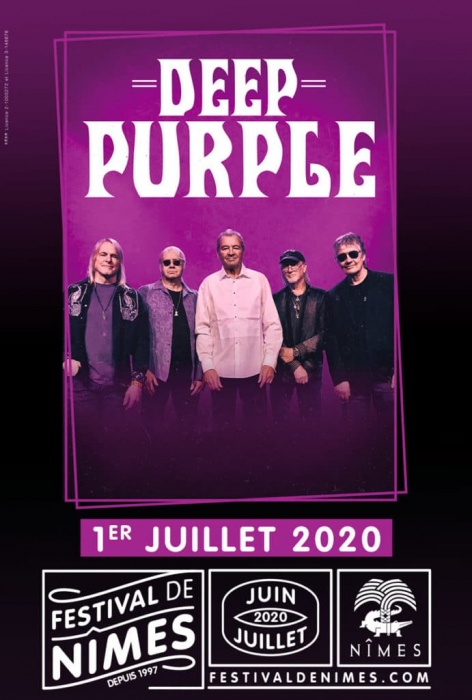 Concert arenas of Nîmes JULY 2: M POKORA + VITAA & SLIMANE
Mr. POKORA is used to big shows and returns with the Pyramid Tour, the most ambitious of his career. A show that promises much more than a concert. VITAA & SLIMANE, two artists who have combined destiny for the moment of a duo album, will present the tracks of VersuS, their album released last August.
Concert arènes de Nîmes 3 AND 4 JULY: FRANCIS CABREL + ALAIN SOUCHON - COMPLETE ON 4 JULY
Four years after his last visit, Francis Cabrel returns to the Arènes de Nîmes for an exceptional concert where he should give us the premiere of new songs before the release of his next album in 2020.
Alain Souchon, who has not filmed in his name for more than 6 years, will discover this magical place for the first time. He will present to us live the titles of his last album "Âmes fifties" released in October 2019.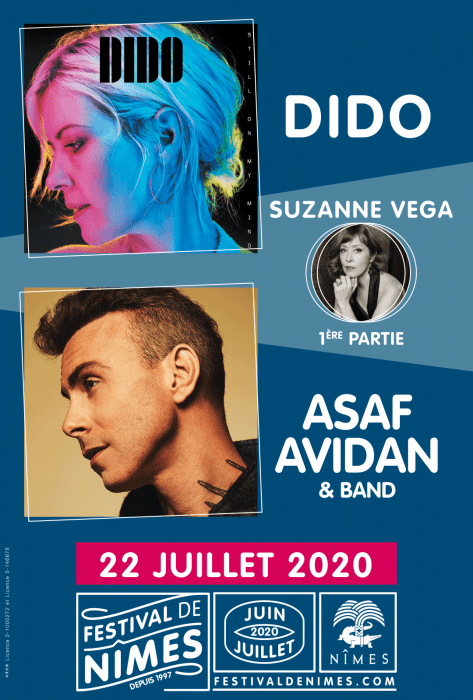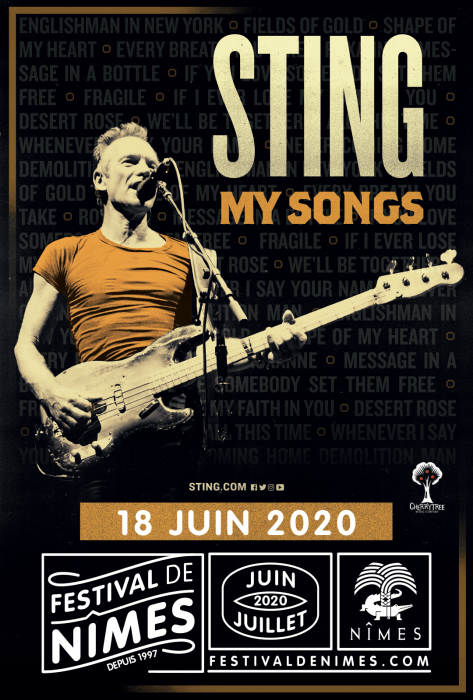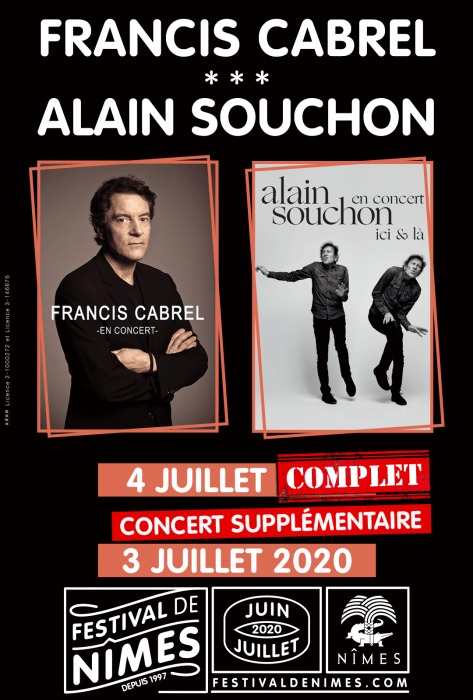 JULY 5: TAYLOR SWIFT - SOLD OUT
In 2017, the American artist left us a reputation, from his country debut at just 15 years old to the turn of the RED & 1989 albums, produced by the inevitable Max Martin. Today, she unveils her new album "Lover", available since August 23. A pop album that takes advantage of the antipodes of the previous one.
 JULY 9: MONKEY MIKA + CATHERIINE [SINGING THE RITA MITSOUKO]
MIKA is back with their fifth album My Name Is Michael Holbrook. Thanks to his literary talent as a perfomer, fashion designer, illustrator and columnist, MIKA has revealed himself to be a true "Renaissance man". Rita Mitsouko was the most unique French rock duo. For our greatest pleasure, CATHERINE RINGER SINGS THE RITA MITSOUKO!
JULY 11: FRINGING COWBOYS + TRYO
Les Cowboys Fringants present "Les antipodes", their 10th album with original songs. Wherever they go, they stay up to date with new songs that are just as powerful as ever. The Tryo family has grown on the thread of passionate, rebellious, party, militant and visionary reggae over the past 25 years. A double album with invigorating duets with friends from yesterday and today is expected from January 2020.
July 16: NEKFEU
The 29-year-old French rapper will give us live tracks from his latest album "Les Étoiles vagabondes: Expansion". Present, the best-selling album in France in 2019.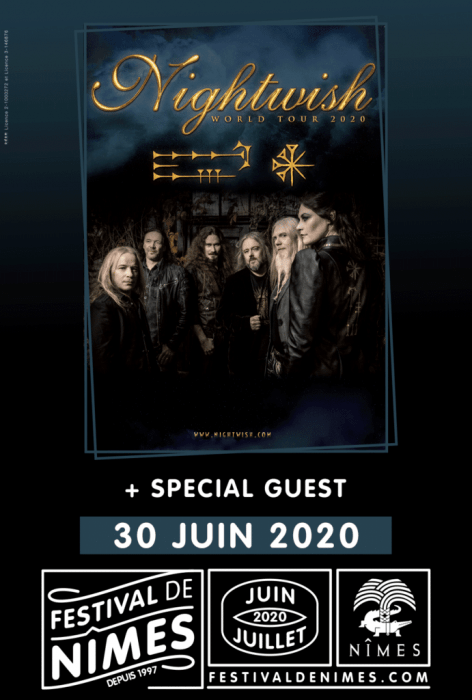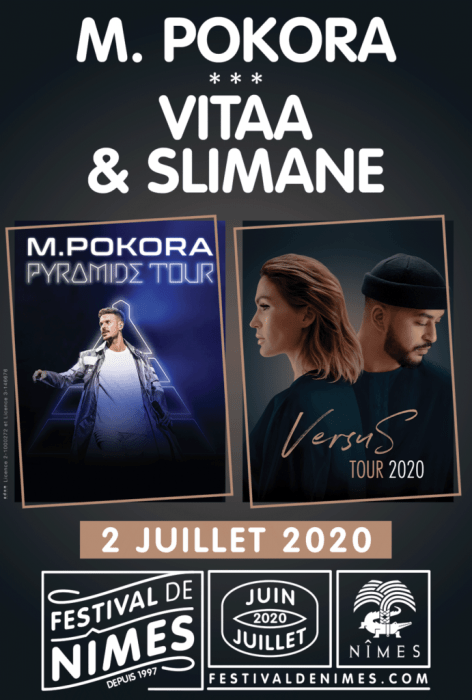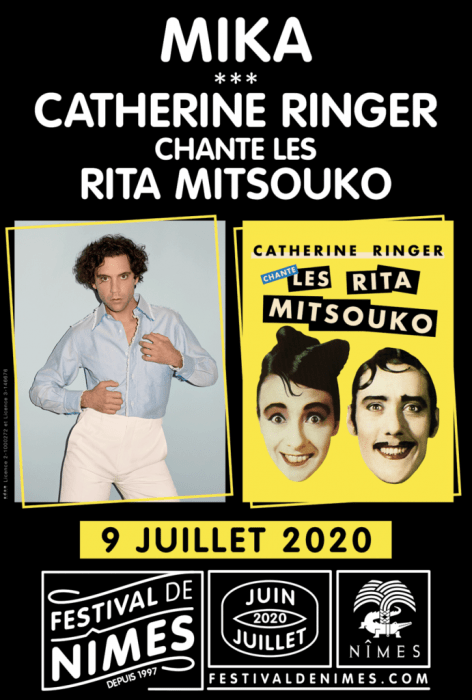 JULY 15: DROPKICK MURPHYS + NEGESSED VIRTUES
The Celtic Rock of Dropkick Murphys has a communication ability to transform the rooms into a sort of gigantic pub where you can meet up with friends to sing and dance while blasting the beer. As for Les Négresses Vertes, those who attended one of their concerts still remember the musical fusion of energy and humanity that resulted from their show for the other meetings of the Festival de Nîmes!
JULY 17: BLACK EYED PEAS
JULY 19: BEN HARPER + RODRIGO Y GABRIELA
Ben Harper is a true stage artist who masters many musical styles. Sold-out international tours, gold and platinum records, and television appearances have made him a true world star. Rodrigo y Gabriela released "Mettavolution" a few months ago, the most ambitious album of their 20-year career. A bet successfully discovered on the stage of the Arènes de Nîmes ...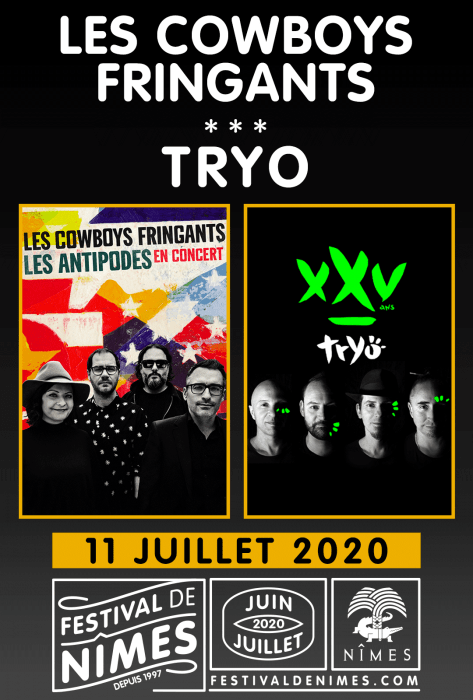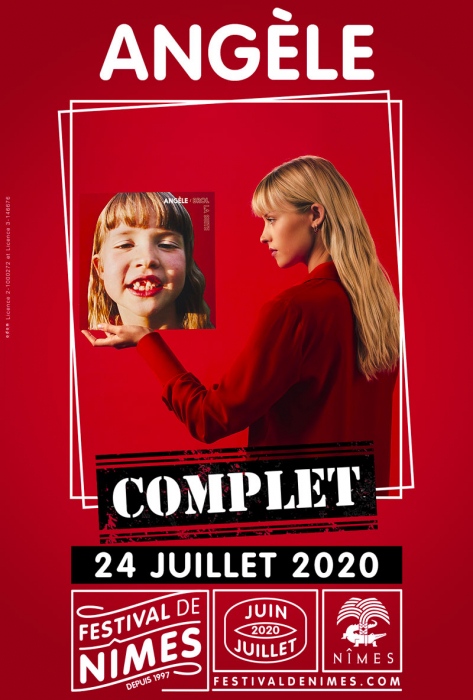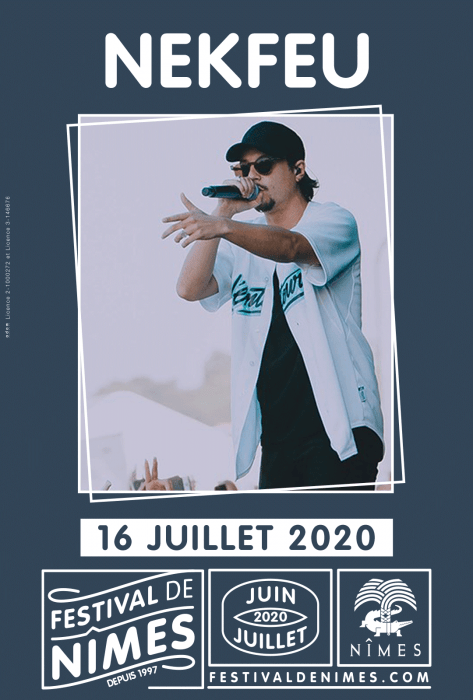 July 20: LENNY KRAVITZ
Since his first album in 1989, Lenny Kravitz has multiplied his successes and, with more than 40 million records, has demonstrated a longevity and a track record unprecedented in contemporary rock.
JULY 22: ASAF AVIDAN & BAND + DIDO + SUZANNE VEGA
After a series of international successes, including Gold and Platinum Disques and sold-out concerts around the world, ASAF AVIDAN does us the honor of returning to play in France with his group in 2020.
DIDO has announced its return after 15 years of absence on the French stages! She will present her fifth album, released in March 2019 and mixing hip hop, folk and more electronic sounds. SUZANNE VEGA offers all her fans the opportunity to immerse themselves in their universe. She has never ceased to accompany her people with nostalgic melodies, notably with her unforgettable single "Luka" from 1988.
JULY 24: ANGÈLE - FULL
Angèle stood out from the start, upsetting the codes of the "game" by laughing softly at "fame" and its vicissitudes. Angèle is a pure product of her time and transcends musical, sartorial, social or ethnic divisions.
Discover photos of the Nîmes Festival but also portraits of well-known artists, photos of album covers and many other achievements: Discover the photographer's portfolio / Visit the shop / Contact