Presentation of photographer Annie Leibovitz
The photos of Annie leibovitz tell the story of public life over the past 40 years and undoubtedly give it the status of the greatest portraitist in our time.
Annie Leibovitz became a living legend by the Washington Library of Congress and was appointed Commander of the Order of Arts and Letters by the French government. She also received a Lifetime Achievement Award from theInternational Center of Photography.
His photos, often under dramatic light, show nude celebrities, in beautiful dresses, covered in paint or in tanks filled with water or milk baths.
Leibovitz's father had a military career, and his mother was a dancer. Annie leibovitz was born in Waterbury, Connecticut on October 2, 1949. The family was living in the Philippines in 1967 when Annie leibovitz enrolled in the San Francisco Art Institute (BFA, 1971), intending to become a painter. After taking a night photography class, however, she quickly became engrossed in the medium.
Annie Leibovitz Photographer
The work ofAnnie leibovitz
In 1970, while still a student, she received her first commercial assignment for the Rolling stone magazine : to photograph John Lennon. Three years later, Leibovitz became the photographer chief of the publication, directing his energies towards a unique presentation of the main personalities of the contemporary rock music.
In 1975, she documented the Rolling Stones' six-month North American concert tour, during which she took several widely reproduced photos of guitarist Keith Richards and singer Mick Jagger.
She also became addicted to cocaine, a habit she developed a few years later when she joined the staff at Vanity Fair magazine.
Perhaps his most famous work from this period is a portrait of Lennon and Yoko Ono which appeared on the cover of Rolling Stone in January 1981.
In the photo, taken just hours before Lennon's assassination, the singer-songwriter is naked and wrapped like a fetus around his fully clothed wife.
In 1983, Annie leibovitz a produit un spectacle de 60 tirages qui a fait le tour de l'Europe et des États-Unis . Le livre d'accompagnement, Annie Leibovitz: photographies , fut un best-seller .
That same year, she joined Vanity Fair, which expanded its subject pool to include movie stars, athletes and politicians.
For his portraits, Annie leibovitz - who considered his sessions photographic like collaborations - typically spent days observing the daily lives of his subjects and working to make unique and witty portraits of them, each a technically precise distillation.
In 1983 she received the award for the photographer of the Year from the American Society of Magazine Photographers.
She began working as a commercial photographer in 1986, gaining clients such as Honda, American Express (the "Portraits" campaign) and Gap ("Individual de style"). The American Express advertising campaign that used his photos won a Clio Award, recognizing excellence in advertising around the world, in 1987.
She then participated in the California Milk Processor Board (the "Got Milk?" Campaign) and shot a series of commercials featuring celebrities like Disney characters for theme parks of the same name.
In 2011, she photographed seven top female athletes for the sportswear company Nike's "Make Yourself" campaign. His style throughout these projects was characterized by carefully staged decors, superb lighting and his use of bright colors brand.
In 1991, Annie leibovitz had its first exhibition at the museum; she became the first woman and the second living photographer to exhibit at the National Portrait Gallery in Washington, DC An accompanying book, Photographs: Annie Leibovitz 1970–1990, was published in 1991.
She also deserved much praise for her portraits of American Olympians taken for an exhibition at the 1996 Atlanta Summer Games, which were subsequently published in the book Olympic Portraits (1996).
In 1999, she published a collection of photographs titled Women, with an essay by intellectual and writer Susan Sontag, who was her lover.
In 2000 Annie leibovitz was among the first group of Americans to designate a Library of Congress Living Legend.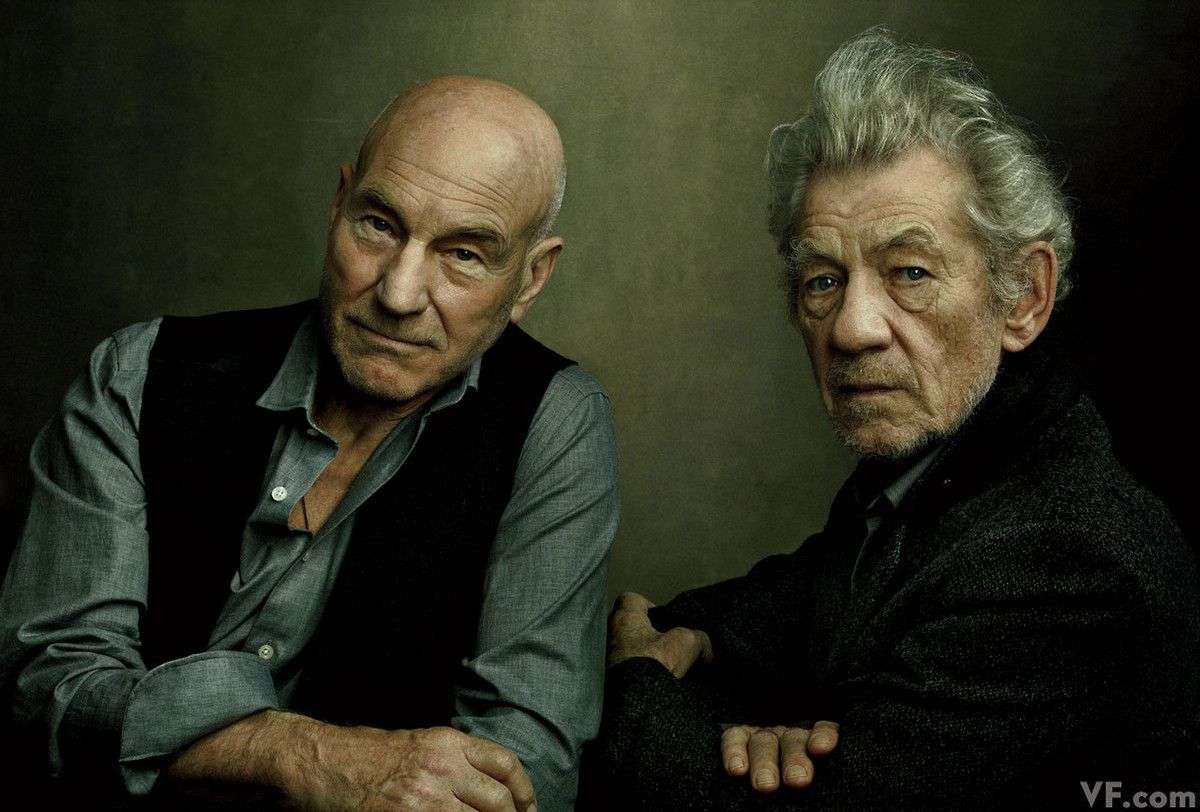 Later publications of his work include American Music (2003); The life of a photographer: 1990-2005 (2006), which contained numerous images documenting the personal life ofAnnie leibovitz; Annie Leibovitz at work (2008); and Annie Leibovitz: Portraits 2005-2016 (2017).
Leibovitz's perfectionism in her work (budgets exploded and no expense spared) and her celebrity-driven lifestyle played a role in producing a $ 24 million debt, for which she was continued in 2009.
The photographer's accomplishments were celebrated in Annie Leibovitz: Life Through a Lens (2009), a documentary film made for the American Masters television series by her sister Barbara.
During her financial difficulties, Leibovitz began working on a personal project, photographing places and objects that made sense to her, and the images were collected in the book Pilgrimage (2011).
Richard avedon and Henri Cartier-Bresson influenced their work and the vacation photos she took as a child were the starting point for her interest in photography.
She headed the photography department of Rolling Stone magazine before being the first photographer to contribute to the new version of Vanity Fair.
His celebrity photos - from Barack Obama to Lady Gaga - capture the inner life and hidden personalities of the world's most famous people.
In addition to her editorial work, notably for Vogue, she has signed several award-winning advertising campaigns.
The portraits of Annie Leibovitz
The photos ofAnnie leibovitz have the power to immortalize not only the individual, but the spirit of an entire era, be it music stars Patti Smith, Sting, Bruce Sprinsteen or Adèle, models Kate Moss and Gisele Bündchen, or the actors Johnny Depp, Keira Knightley and Scarlett Johansson.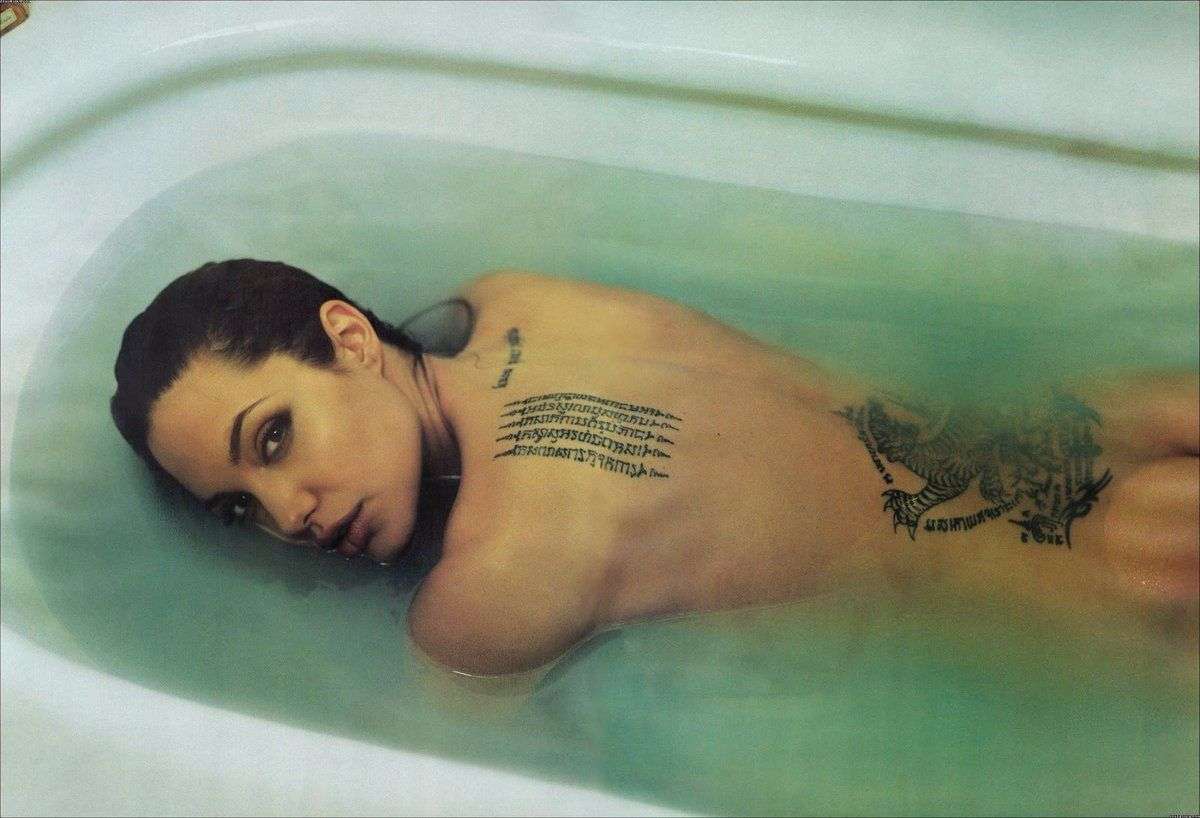 Sa série Femmes, ses portraits pour Disney Dream, ses reportages sur le siège de Sarajevo dans les années 1990 et ses photos de paysages démontrent l'étendue de sa vision du monde.
If Leibovitz rose to fame in the 1970s, as his autobiography A Photographer's Life: 1990-2005 recounts, his work has not lost its relevance; she has recently photographed figures like Mark Zuckerberg, defining a new generation through the classic prism of portraiture.
Her photos are both intimate and iconic, stylistically varied and yet always her own. His portraits of personalities like Richard Nixon, John Lennon and Yoko Ono, Demi Moore, Susan Sontag, Whoopi Goldberg, Meryl Streep, Princess Diana, The Rolling Stones, Prince, Mick Jagger or Queen Elizabeth II became the ultimate representations of each of them. they reveal their nature and their relationship to fame.
The outstanding photographs ofAnnie leibovitz
Sonia Braga was photographed for an American Express campaign in 1991.
John Lennon and Yoko Ono for the cover of Rolling Stone of January 22, 1981, taken on the day of Lennon's murder. Leibovitz called it "the photograph of my life" and the photo for which she would be remembered.
Prisoners of Soledad State Prison in California, each hugging a visiting family member, each couple standing within feet of each other, taken Christmas 1971.
Linda Ronstadt in red underpants, on her bed, searching for a glass of water in a 1976 cover for Rolling Stone magazine.
Demi Moore was the subject of two high-profile Vanity Fair covers taken by Leibovitz: More Demi Moore (August 1991) starring Moore pregnant and naked, and Demi's Birthday Suit (August 1992), showing Moore nude with a costume painted on his body .
Marion Cotillard for the Fall / Winter 2009 collection of Lady Dior - Lady Rouge campaign bag and for the November 2009 cover of Vogue with the cast of nine.
Fleetwood Mac for a 1977 issue of Rolling Stone magazine. Stevie Nicks and Mick Fleetwood are pictured lying together, as are Christine McVie and Lindsey Buckingham on the other end of the bed. John McVie is shown reading Playboy magazine.
Whoopi Goldberg lying in a tub full of milk, drawn from above.
Christo, fully wrapped, so the viewer has to take the artist's word that Christo is actually under the wrapper.
David Cassidy on the cover of Rolling Stone depicting him naked from his head to his waist.
Dolly Parton vamping for the camera while Arnold Schwarzenegger flexes his biceps behind her, featured in a Rolling Stone photo broadcast on August 25, 1977.
Dan Aykroyd and John Belushi as The Blues Brothers, with their faces painted blue.
Keira Knightley and Scarlett Johansson, both nude, with a fully dressed Tom Ford, for the cover of Vanity Fair's March 2006 Hollywood Problem.
Knut with Leonardo DiCaprio, a cover of Vanity Fair 2007.
Queen Elizabeth II on the occasion of her State Visit to the United States in 2007 and in 2016 at Windsor Castle to mark her 90th birthday.
Jackie and Joan Collins in a limousine, Los Angeles 1987.
Sting, naked in the desert, covered in mud to blend in with the background.
Closeup portrait of Pete Townshend framed by his bleeding hand dripping real blood down the side of his face. [85]
Portrait and caption of "Fire" "Patti Smith catches fire".
Cyndi Lauper, She's So Unusual and True Colors album covers.
Bruce Springsteen, US born and Tunnel of Love album covers.
Gisele Bündchen and LeBron James on the April 2008 cover of Vogue America. ]
Miley Cyrus from Vanity Fair photo where the 15-year-old star appeared semi-nude, leading to controversy.
Michael Jackson twice for the cover of Vanity Fair magazine, including other additional photographs of him that were not featured on the cover of the magazine.
Bill Gates for the cover of Gates' book, The Road Ahead.
Barack Obama's family at the White House.
Johnny Depp and Kate Moss at the Royalton Hotel, New York, in 1994. Bare foam lying on a bed while fully clothed Depp is lying between her legs, covering her abdomen.
Lance Armstrong rides his bike in the buff in the rain. It was shown in Vanity Fair's 1999 December issue. ]
Lady Gaga for Vogue and Vanity Fair.
Rihanna for Vogue in 2011 and 2012.
The cast of Les Misérables (Hugh Jackman, Russell Crowe, Anne Hathaway, Amanda Seyfried, Eddie Redmayne, Helena Bonham Carter and Sacha Baron Cohen) for Vogue in 2012.
Benedict Cumberbatch for Vogue in 2013.
Kim Kardashian, Kanye West and their daughter North for Vogue in 2014.
Dane DeHaan for Prada.
Amy Van Dyken posing underwater with a milk mustache as part of the 1996 Milk Mustache campaign.
The casting of Star Wars: The Force Awakens for Vanity Fair in 2015 and the casting of Star Wars: The Last Jedi for Vanity Fair [98] in 2017.
Caitlyn Jenner for Vanity Fair in 2015.
Mark Zuckerberg and his pregnant wife Priscilla Chan in 2015.
Adele for Vogue in 2016.
Christopher Hitchens at dinner the night of his wedding to Carol Blue. Used on the cover of Hitchens' book For the Sake of Argument.
Serena Williams on the cover of Vanity Fair August 2017, while she was pregnant.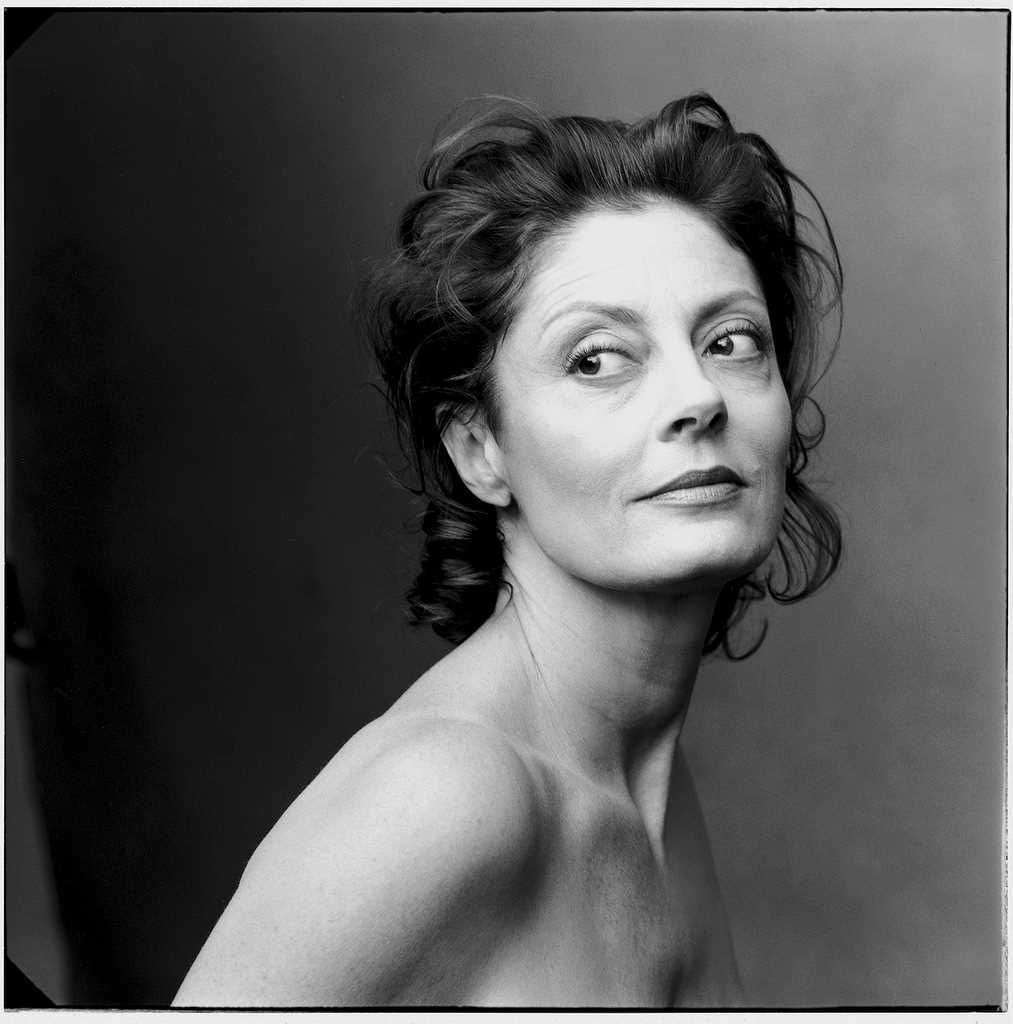 Annie Leibovitz's awards
Honorary Doctorate of Fine Arts 2018, Rhode Island School of Design
VAEA Paez Art Medal 2015
Prince de Asturias Prize for Communication 2013
2009 Centennial Medal and Honorary Fellowship from the Royal Photographic Society (HonFRPS) in recognition of a significant and sustained contribution to the art of photography
2003 The Lucie Awards
1999 ADC Hall of Fame
Bibliography of Annie Leibovitz
Photographs
Photographs 1970–1990
"Dancers: photographs by Annie Leibovitz"
"White Oak Dance Project: Photographs by Annie Leibovitz"
Olympic portraits
Women
American music
A Photographer's Life 1990-2005
Annie Leibovitz: At work
Annie Leibovitz (book in SUMO format with 250 photographs with an additional book including essays by Annie)
Annie Leibovitz: Portraits 2005-2016
Annie Leibovitz, ed. by Riitta Raatikainen, publisher Helsinki City Art Museum, 1999
---
Eric CANTO Photographer: Concert photos, portraits, album covers.
Visit my portfolio Visit the blog Visit the shop contact me
Annie leibovitz create the event at Arles with the Luma Foundation, which has just acquired its archives. The famous American photographer presents The Early Years, an exhibition dedicated to her apprenticeship years. It could have been in New York or Los Angeles. But in Arles, Annie Leibovitz unveiled an unprecedented dimension of her work with The Early Years. The 67-year-old photographer, known worldwide for her portraits of stars published in Vogue and Vanity Fair, among others, was still a student when she placed her first commissions for the young magazine Rolling Stone.
The first few years brought together around 3000 prints… it's huge!
Annie Leibovitz: The idea was to make you feel overwhelmed. Photography gives you the opportunity to keep all traces of your trip. These are my first years. The exhibition is aimed at a young photographer who understands what work is and what it means to have a career in this profession.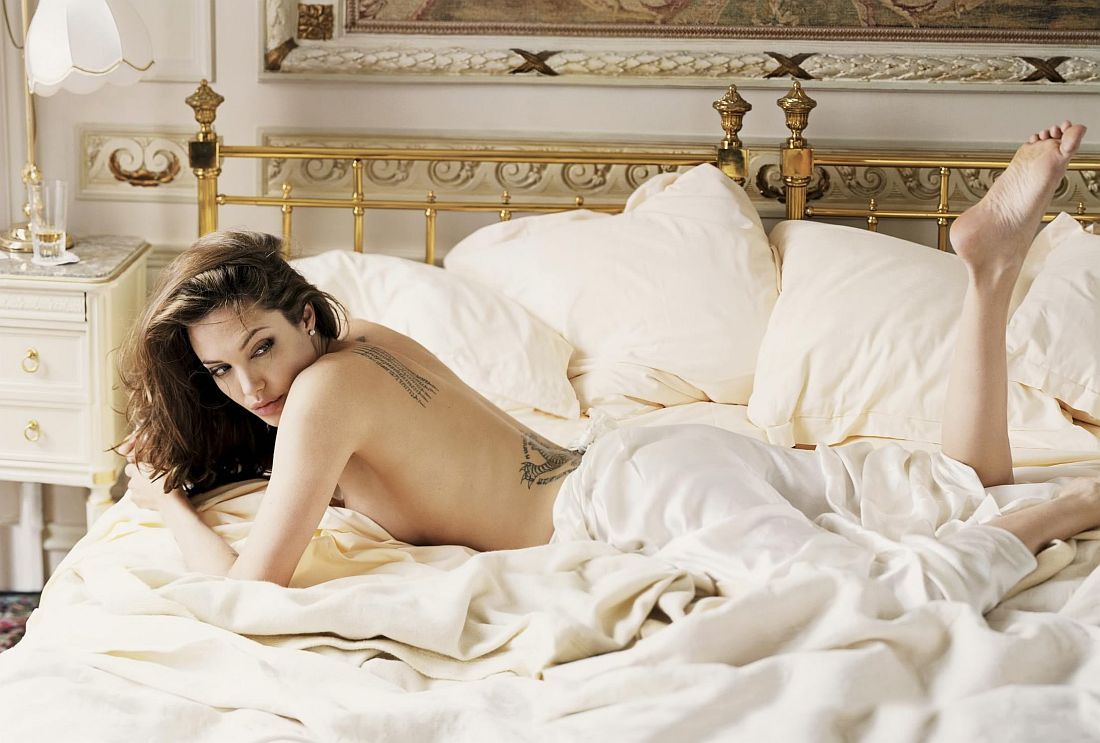 You are best known for your carefully staged star portraits. All the photos in this exhibition were taken from life.
Annie Leibovitz: The portrait period began in 1983, when I was hired at Vanity Fair. Before, my style paid off. From 1968 to 1970, while studying at the San Francisco Art Institute, I learned to carry a camera with me and take pictures all the time.
At the end of the day, I developed them and watched them. I continued to work like this during my first contract for Rolling Stone magazine. It was really… weird: I was a kid, Rod Stewart walked in and asked me what pose he should take. I was not leading off. What you see in this exhibition is a photographer in the process of learning.
I gave my life, everything I had, to photography. To the point of almost leaving my skin there during the tour with the Rolling Stones in 1975. It took me several years to recover from these excesses.
Were you looking for yourself?
Annie Leibovitz: No… the photo is a derivative of reality; it takes you away from things. This is what happens with smartphones, which give everyone the opportunity to take pictures. But doesn't a photographer want? Sure. When I look at the images of young reporters published in the New York Times or the Washington Post, taken in extreme conditions, I find it very strong. If I were a young photographer, this is what I would like to do: journalism.
How did you design this exhibition?
Annie Leibovitz: I immersed myself in my thousands of contact sheets and realized that they do not represent "decisive moments", like those of Henri Cartier-Bresson, whom I admire. My work is more diffuse. So I didn't try to isolate the best shots, but to present them like a film, a making-of.
With my team, we rented 1,000 square meters in the Bronx and moved forward frame by frame. It took over two years, during which I also worked for Vogue and Vanity Fair.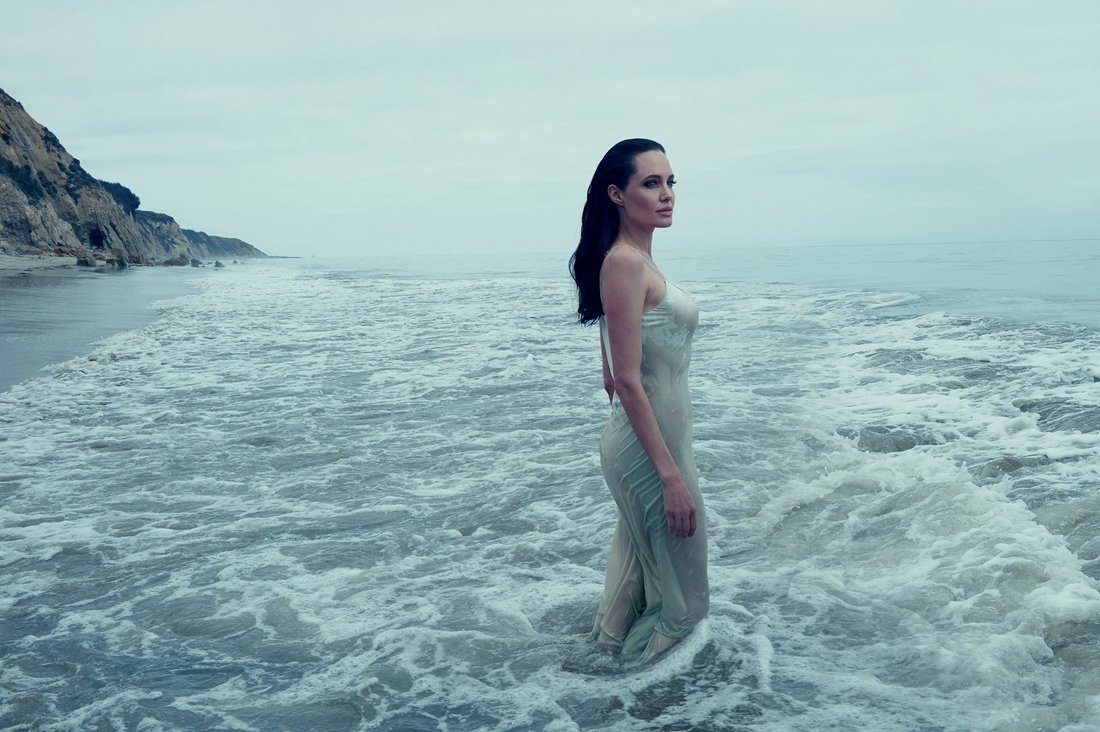 You said you were more interested in what people do ...
Annie Leibovitz: Always. I never knew how to highlight someone, nor the difference between the "good" and the "bad" profile. I ended up getting along a bit in lighting, even though I'm not a good technician. I have assistants for that. I watch and compose the picture, but I don't like leading people. It is up to them to project themselves.
When did you decide to hand over your archives to the Luma Foundation?
Annie Leibovitz: I thought about the legacy I wanted to leave my children and began to wonder where my archives could find their place. I met Matthieu Humery, director of the living archives program at the Luma foundation, and I came to Arles where I discovered Maja Hoffmann's project: to create a platform dedicated to the image in all its forms. It is visionary. It seemed to me that it would be great to collaborate with this new, very innovative artistic institution, endowed with great resources. Especially since they love my job!
Do you keep the copyrights and feed these archives?
Annie Leibovitz: Yes it is important, I work, I am not dead!