Larry burrows
Larry burrows is considered one of the most great photographers century and covered Vietnam with a heroic and humanistic look. This Life magazine reporter risked his life to document the horrors of war as faithfully as possible.
From 1962 to 1971, he photographed the chaos and gave the world a witness to the reality that was happening there.
A great man, for some a hero who died in 1971 with his fellow journalists Henri Huet, Kent Potter and Keisaburo Shimamoto aboard a helicopter over Laos. Here are some of his lifelong snapshots.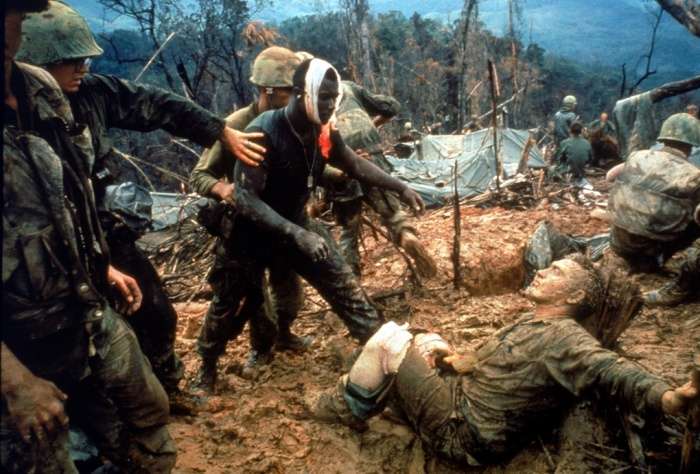 War photographer Larry Burrows
Forty years ago, today, February 10, 1971, Larry burrows, journalist for Life magazine, suddenly disappeared. The helicopter that carried him with three others photographers war, including Frenchman Henri Huet (Associated Press), Kent Potter (United Press International) and Keisaburo Shimamoto (Newsweek), was destroyed during the Vietnamese South African offensive in Laos.
Hervé Le Gall, photographer from Brest wrote in the magazine Shot.fr in an article tribute to Larry Burrows "When I was a child, my heroes were Yuri Gagarin, Neil Armstrong. I was a sweet dreamer, probably a little romantic. At night I would raise my eyes to the sky and gaze at the moon, fascinated by the idea that a man could have gone there, and I would take a few small steps while saying a few words that were etched in the memory of mankind.
And then there were the images of the war, this dirty war waged against a people who only asked for freedom, a war that came from Indochina before becoming Vietnam.
But this time the dirty war, we took it in the face and the color images were very rough. I was fascinated by the budding photographer. I did not know almost everything about the identity of the person who brought these photos.
I also wondered how a guy could be brave or crazy to venture into war zones, fueled by his motivation to bring back photos, flanked by his things. "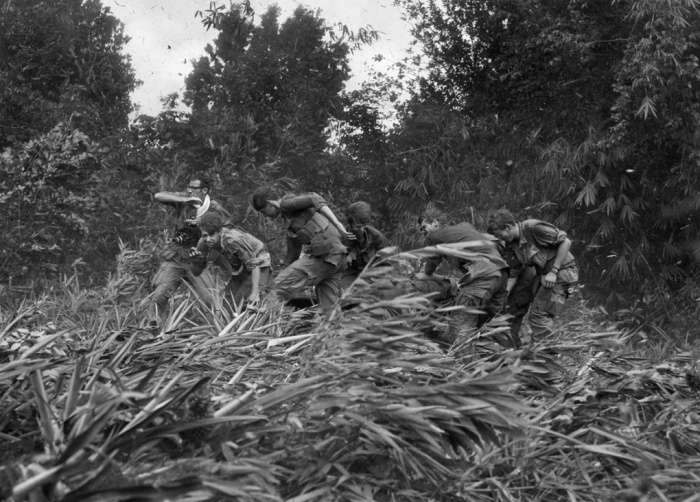 He goes on to explain that photographers wore short 35 or 50mm gear most of the time in a complicated context. You had to be particularly swollen to bring back pictures. "When I was a child we played little war. I took the photos of Vietnam like a slap in the face.
I think these are the photos of Larry burrows which brought me into the adult world, its harsh reality, its ultimate violence. Also a form of despair. One way of describing the darkness of the human soul in its most complete disgrace. So.
A snapshot changed my life. In one photo, only one, I went from the carefree little boy I was to the adult I have become. "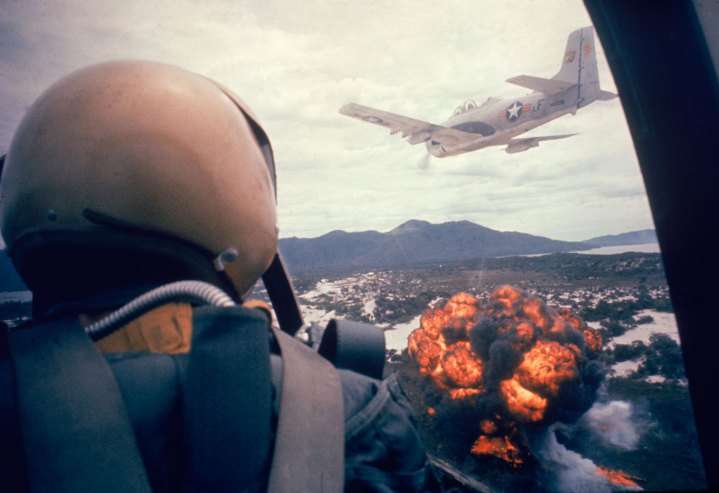 Striking photographs taken by Larry Burrows
Hervé Le Gall, in this same article focuses on the fact that there was a before Larry burrows and one after. "It was the day I took this photo in the face, representing the violence and pain of a people. The pain of all humanity in the image of this Vietnamese woman drunk with grief, crying in front of the remains of her late husband, wrapped in plastic wrap. I have the face of this woman in my mind forever and ever, the epitome of sadness, this woman who seems to want to protect from the sun what remains of her husband, who died in Hue in 1968 during the offensive of Tet.
And then this detail which symbolizes suffering and makes it even more tangible. A stream of drool flows from her open mouth, this woman's eyes are closed to a reality she no longer wants to face.
I learned later, by reading Paris Match which relayed Life in France, the name of this photographer  Larry burrows . "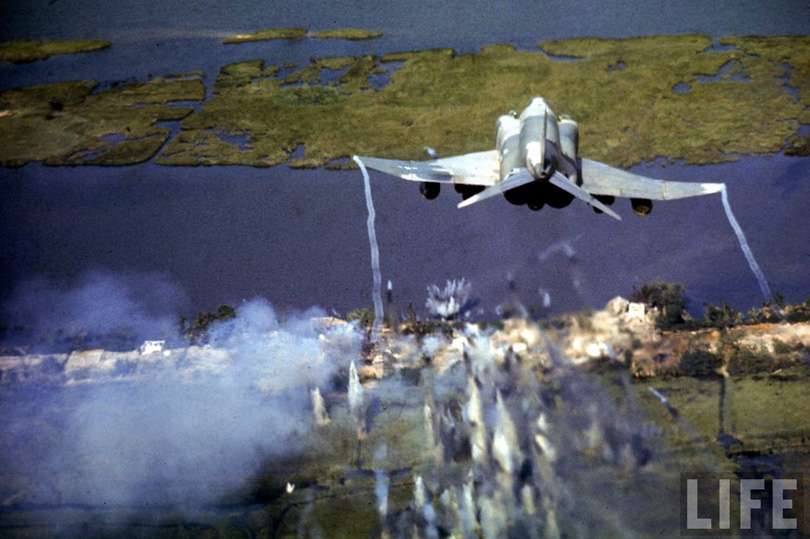 Larry burrows  has been one of the best photographers of the 20th century who claimed that Taking Pictures, even at the risk of life, was to show the world and leaders a sad reality that was hidden and denied. It was an eye. A sure eye, convinced that you could show everything, photograph everything, including death. Larry burrows witnessed the death before his eyes, the gunner of the Yankee Papa 13 helicopter, a real turning point in his career. For nine years, he photographed the Vietnamese conflict. Some photos go far beyond the testimony of the war correspondent. There is an aesthetic, a beauty of suffering, which is always overwhelming.
Hervé Le Gall adds: "I am thinking of the GI who storms his comrade killed in action, and even more of this attitude of this seriously wounded soldier who bowed his head and opened his eyes. He sleeps in the valley of Rimbaud, it is the negation of all humanity. It is the courage of the photographer, the courage, the emotion. "
Larry burrows did not want to take sensational photos, he was only looking to testify. But because he was a genius of the image, he built a frame, instinctively. Then the image is transfigured, the pictures of Burrows become eternal and are part of the heritage of humanity.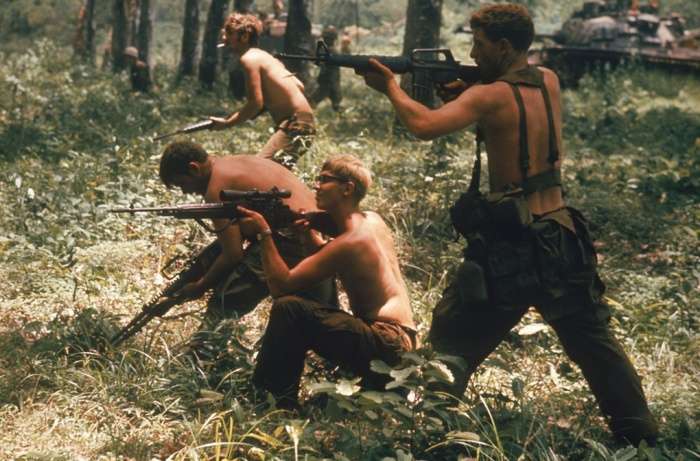 Larry Burrows, witness of his time and humanist ...
Because in the end, that's what Larry Burrows was. A great witness to his time, coupled with a humanist who did not start his career as a war photographer. He was first a reporter during these young years in post-war London. This journey can be discovered in the magnificent work "Larry Burrows compassionate photographer", published in the United States in 1972 on the initiative of Life magazine. where the motivations of a kid can be understood and understood, hired at the age of sixteen in 1942 by the Life photo lab in London. Larry Burrows was in charge of bringing tea to the guys on the team, guys called Robert Capa, George Rodgers, Ralph Morse, Franck Scherschl, sorry…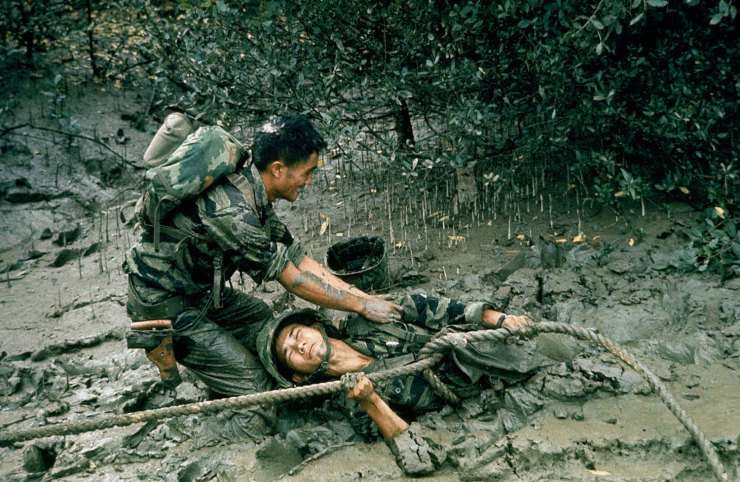 Still for Life, then all over the world, he brought back funny, ironic, inventive shots, unusual framing (like this shot of Churchill on the RAF tarmac in 1954, from behind) or filled with tenderness, to the image of the series he produced on Doctor Gordon Seagrave, a Burmese surgeon who Larry burrows followed in his work until the end of his life, always with this infinite care in the delicacy of the framing, which brings a sincere and deep humanity to each image signed Larry Burrows.
And then it was Vietnam.
To make the image he had in mind, Burrows was pugnacious. Thus, we remember that he had fought hard with the US Air Force to remove half of the rear door of a C-47.
The clichés of tracer shots during night flights, over Viet-Cong positions, are simply mind-boggling. Larry Burrows achieved what no photographer before him had known or been able to show. One day, with this typically British humor, Larry burrows, a British citizen, remembers the executives of Life magazine of the Vietnam War: "Thank goodness it's not our war! Indeed, thanks to Larry Burrows and the publication of English: emagazine she became one.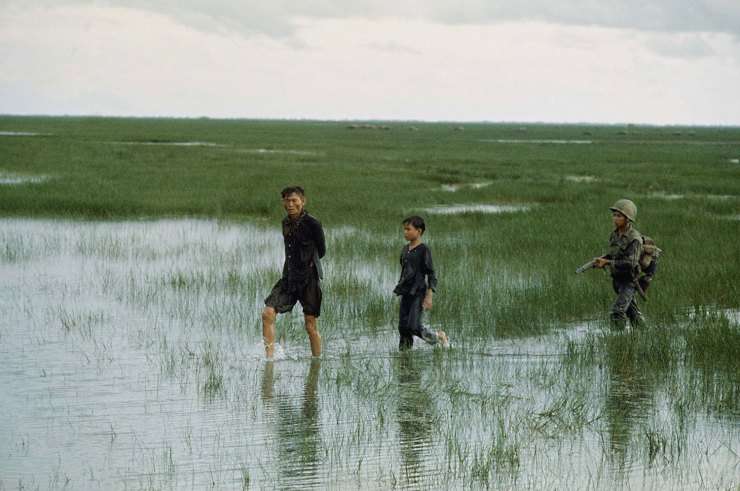 On February 7, 1971, Roger Mattingly photographed Larry burrows  who is on the cusp of his 45th birthday. Flanked by his things, tired, a little confused, unshaven, he always draws a slight smile just to change the mood. This is the last image, the final image. Larry Burrows seems thoughtful, but elsewhere. Maybe he's thinking of his wife Vicky, his daughter Deborah and his son Russell.
When the editor of Life found out that Burrows' helicopter had been shot down over Laos, he thought, "He's going out, he's been doing it for nine years." But on February 10, 1971, somewhere above the thick forest of Laos in Laos, Larry Burrows disappeared with his three reporter friends.
That day, Larry burrows, a war photographer, has become a legendary photographer. An immortal. 25 years later, in 1996, the place of the accident was located.
Two years later, in 1998, debris was found, including a piece of Leica M3, the serial number of which confirmed to belong to Larry Burrows. In 2008, a steel box containing what had been recovered from the crash site was sealed to the base of a glass plate bearing the names of the 1,843 journalists who died in their work as journalists.
Somewhere on the list are the names of Burrows, Huet, Shimamoto, and Potter. The band of brothers now rest together at the Washington Newseum. Larry burrows continues to live by all the clichés he gave us, and not just the clichés of war.
In 2002, the book "Vietnam" Larry burrows was seventy-six years old. He has received numerous posthumous awards, including the prestigious Robert Capa Gold Medal of 1971 and the Nadar Prize of 2002 (for the book "Vietnam").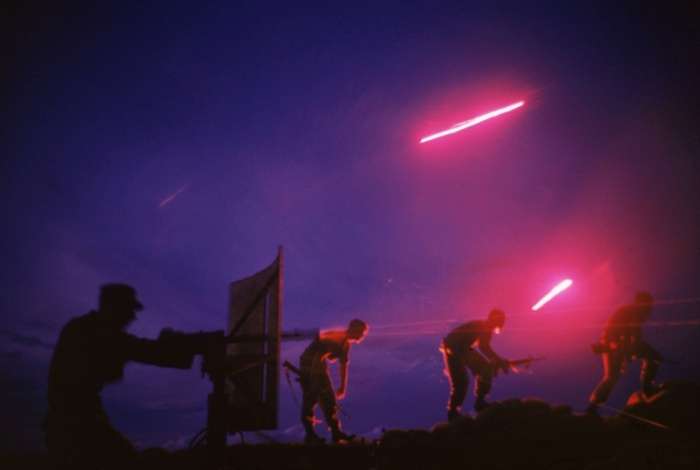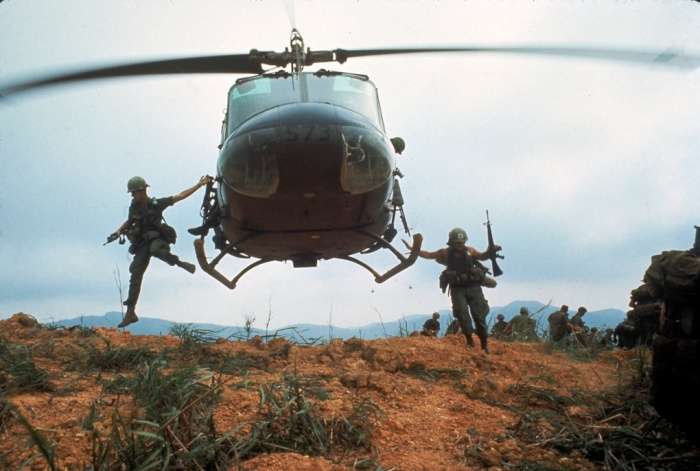 Thanks to his photos, this war has become a global affair: the photos of Larry Burrows, the bombardment of Vietnamese farming villages by the American F4 Phantom, watering with Naplam or dropping phosphorus bombs on the Vietnam jungle in 1973 ...
Larry Burrows. 1926-1971. Rest in peace.
Sources: Shot.fr Author: Hervé LE GALL - "Larry Burrows compassionate photographer" (1972 Time Inc.) - "Vietnam" (2002 Knopf Publishing Group) - "Life" magazine
You do not know the achievements of concert photographer Eric Canto?
Discover his photos, album covers and other achievements
Visit the photographer's portfolio Visit the blog Visit the shop Contact