Introduction to the Canon R5
The CANON R5 from Canon is a great camera for professionals or anyone looking for a high performance option for almost all types of photography, sports and action. to portraits and landscapes in the studio.
This is a 45 MP full frame mirrorless camera that can shoot 8K video clips, has impressive Dual Pixel autofocus and excellent ergonomics.
The Canon R5 can also capture still images and 10-bit HDR video for HDR display and is the spiritual (and mirrorless) successor to Canon's 5D series DSLR cameras.
It's not a perfect camera, but we think it's a great and very competitive addition to an already crowded field of competent high-resolution full-frame mirrorless cameras.
Key specifications of the Canon R5:
45MP Full Frame Dual Pixel CMOS Sensor

8K video, with option for Raw or 4: 2: 2 10-bit C-log or HDR PQ

Up to 4K / 120p, or 4K upsampled up to 30p

100 % coverage Dual Pixel II AF system with machine learning driven human and animal detection

Burst 12 fps / 20 fps (mechanical / elec. Shutter)

5.76 million dot OLED EVF with a maximum refresh rate of 120 fps

3.2 ″ 2.1 million dot fully articulated touchscreen

10-bit HDR photos in HEIF format

1x CFexpress slot, 1x SD UHS-II slot

Claimed weatherproofing to EOS 5D Mark IV levels

2.4 / 5 GHz Wi-Fi with Bluetooth and FTP connectivity

CIPA rated at around 320 shots (using EVF)
What's new with the Canon R5
With a new sensor, new AF system, new video features, a new built-in stabilizer, and more, there's quite a bit to cover here.
Key points to remember:
All new 45MP sensor offers good resolution and dynamic range, increases reading speed compared to some previous Canon sensors

8K video capture and a plethora of other modes will appeal toux photographers hybrids / video

Built-in Image Stabilizer offers 8 industry-claimed stabilization stops when paired with the right lenses

New % 100 coverage autofocus system is impressive

Thoughtful controls and a reasonable level of customization should satisfy most users
---
New Canon R5 sensor and processor
The Canon R5's sensor is brand new and is paired with a Digic X processor linked to the EOS-1D X Mark III processor. The sensor offers an extended resolution of 45 million pixels and the dynamic range is also improved. Playback times and the rolling shutter have also been minimized, which will be especially handy for those who wish to take advantage of the camera's silent fully electronic shutter.
The sensor and processor combo allows burst speeds of up to 12 fps with the mechanical shutter and 20 fps using the electronic shutter with full auto exposure and autofocus. The Canon R5 also comes with a usefully deep buffer, whether you use the camera's CFexpress card slot or the UHS-II SD card slot.
Canon tells us that using the former will allow you to take 180 Raw images before the camera starts to slow down, and the latter still gives you 87 Raw images at 12 fps. The camera uses the CR3 file format with file sizes of around 35-42MB, although using C-Raw reduces the file size to around half.
The Canon R5 brings an update to the Dual Pixel Raw function which debuted on the EOS 5D Mark IV. Using the Dual Pixel sensor design, you can adjust the background clarity (which we are waiting to learn more about), as well as a "portrait re-light" feature similar to some options. of re-lighting that we have seen on smartphones.
The Canon R5 uses facial recognition data and depth information from the AF system, and we'll take a closer look when we have a full production unit.
8K video capture
The Canon R5 is the first "consumer" camera to offer 8K video capture in Raw, All-I or IPB compression, reaching 30 fps (24 and 23.98 fps are also available).
Temperature limits
As is common for uncooled cameras that record high resolution video, there are temperature limits for the R5's highest quality video settings. Canon says the R5 will record 8K video for up to 20 minutes and full-width oversampled 4K for up to 30 minutes at room temperature.
Cropped 4K 60p capture, taken from a 5.1K (DCI) or 4.8K (UHD) region is likely to stop after about 25 minutes with 4K / 120 stopping around 15 minutes.
The camera's video menu has an "Overheat Control" setting that reduces the quality of the preview before recording, in order to reduce heat build-up between clips.
It should be noted that DCI 8K video is the only format in which you can shoot raw footage with the Canon R5. All other resolutions offer All-I or IPB compression, and you can shoot in 4K / 120p in a special high frame rate mode.
Canon also gives you the ability to shoot perfectly oversampled 4K footage (as opposed to pixel clustering or line breaking), which gives you extremely detailed results as it is derived from 8K output, although it caps out at 30p.
The Canon R5 also offers 10-bit 4: 2: 2 PQ HDR or Canon Log recording with all video modes (more on this further down the page).
Additionally, the Canon R5 can shoot in Upsampled 4K DCI from a 5.1K APS-C region of the sensor or 4K UHD from a 4.8K subset thereof.
As for other video-related features, the Canon R5 comes with zebra warnings for exposure as well as Canon's focus and focus guide function. You also get full 3.5mm headphone and microphone jacks and mini HDMI output.
If you only have SD cards on hand, you can record anything up to and including 4K, since the card is quite fast. If that's 8K you're after, you'll need a CFexpress card for something other than the most basic IPB encoding.
Canon R5 image stabilization
The Canon R5 represents the arrival of the very first image stabilization system in the Canon body and with up to eight stops of twitch correction, it seems to be a winner. It also makes some of the larger unstabilized lenses in the RF line immediately more appealing.
As with other systems, the effectiveness of the R5's IBIS depends on the goals you set on it. Here's what Canon claims you can expect based on the current lineup.
Lens

Degree of correction

8.0 EV

24-70 mm F2.8 L IS

24-105 mm F4 L IS

28-70mm F2L

85mm F1.2L

24-105 mm F4-7.1 IS

85mm F2 Macro IS

7.5 EV

7.0 EV

35mm F1.8 Macro

50mm F1.2L

15-35 mm F2.8 L IS

6.5 EV

6.0 EV
Part of the reason the IBIS system is so efficient is that the camera's Digic X processor works with gyro sensors and processors in each lens to maximize system capabilities. Likewise, the lens IS system receives and processes information from the sensors in the camera body. This is all made possible by the faster throughput provided by the RF mount compared to the DSLR EF mount.
Canon R5 autofocus
The EOS R5's autofocus system is the most advanced we've ever seen in a Canon camera of any type. Dubbed Dual Pixel AF II, it offers 100 % phase detection coverage across the entire sensor (although this depends to some extent on the lenses) and the same selection of autofocus 'boxes' we saw on it. 'EOS-1D X Mark III.
In addition, the Canon R5 uses deep learning technology to provide eye, head and face tracking for people, as well as eye, head and body tracking for dogs, dogs, and dogs. cats and birds.
Human eye tracking

Dog eye tracking

Human head tracking
In our experience with a pre-production EOS R5, we found the camera's autofocus tracking impressive; read on to find out how a production camera fared in our autofocus tests.
The Canon R5 could successfully track a human eye (even through glasses) and animal tracking was also reliable. Impressively, the camera will recognize and track a human head even if the person's face is completely obscured (the EOS-1D X Mark III from Canon the also does in live view).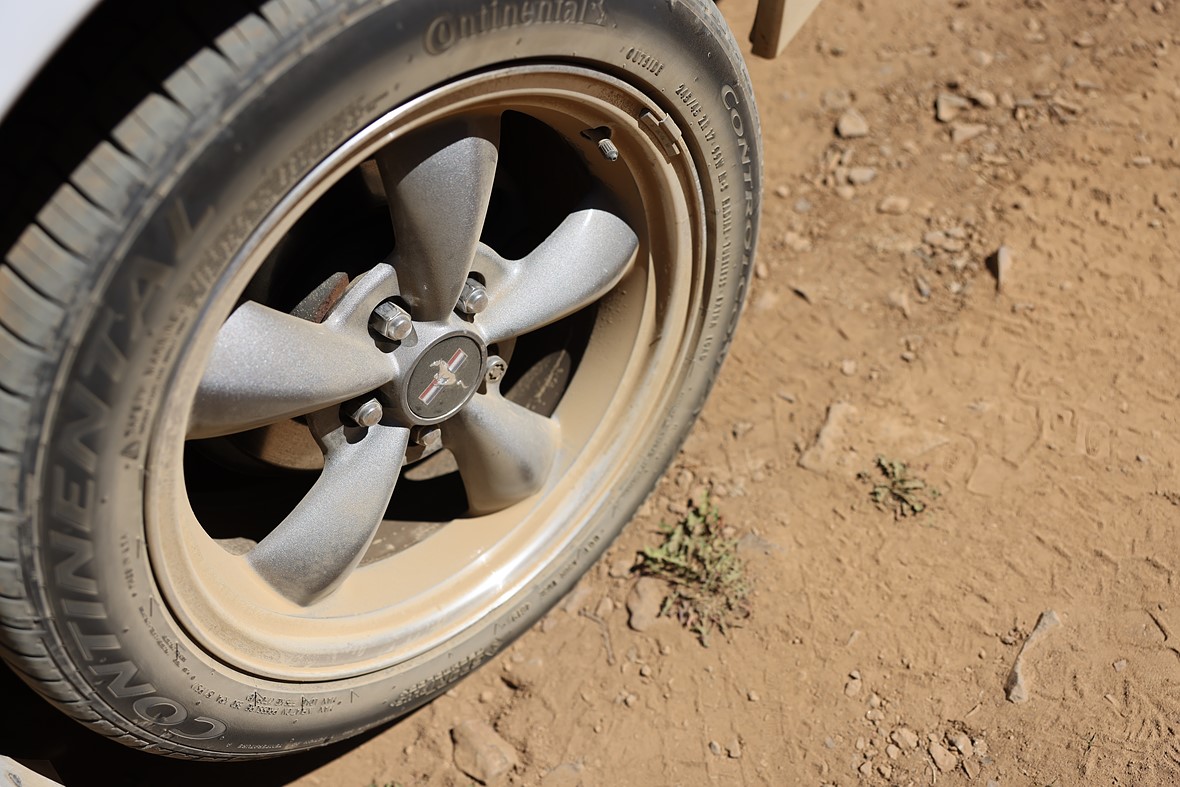 JPEG off camera.
ISO 100 | 1/2500 s | F2.8 | Canon RF 28-70mm F2L @ 39mm
There are also other niceties when it comes to taking control of the EOS R5's AF system. We now have an AF joystick with adjustable sensitivity and a well-placed (albeit a bit small) AF-ON button.
We don't have the touchpad-style smart AF controller from the 1D X III, but you can use the touchscreen as a touchpad for focus point movement if you prefer that to the joystick.
Although for some reason Canon still thinks it's best to disable the gamepad completely - you'll have to enable it yourself in the menus to enjoy it.
HDR photos and videos
The Canon R5 inherits the ability to output 10-bit HDR files for photos and videos from the 1D X Mark III. These harness the capabilities of the latest HDR monitors and televisions to show a more convincing representation of the real world . Put simply, those 10-bit files that offer a wider tonal range than conventional JPEGs on some screens can show you lighter tones and darker shadow tones.
We take a more in-depth look at them in our parts of the review on image quality and dynamic range.
Compared to…
The Canon R5 sits in the middle of a group of high-resolution full-frame mirrorless cameras that all have their respective strengths and weaknesses. Here's how they stack up against each other in some key areas.
Canon EOS R5

Panasonic S1R

Nikon z7

Sony a7R IV

Number of pixels

45MP

46.7MP

45.4 megapixels

61.2 megapixels

Focus type

PDAF on sensor (Dual Pixel)

Defocus depth




(based on contrast detection)

PDAF on sensor

PDAF on sensor

Image stabilization

In the body + in the lens

*

In the body + in the lens

*

In the body

*

In the body

*

Maximum burst rate

12fps (mechanical shutter)




20fps (electric shutter)

9 fps (AF-S)




6 fps (AF-C and live view)

9 fps

10 fps (12 bit, compressed raw)




~ 6 fps (14 bit uncompressed raw)

High resolution mode

No

8 shots

**

No

4 or 16 shots

**

Res / mag viewfinder

5.76 million dots / 0.76x

5.76 million points




/ 0.78x

3.68 million dots




/ 0.8x

5.76 million dots / 0.78x

Rear screen

2.1 million dot articulated touchscreen

2.1 million dot tilting two-way touchscreen

Tiltable 2.1 million dot touchscreen

1.44 million dot tilting touchscreen

Top plate display

Yes (OLED)

Yes (LCD)

Yes (OLED)

No

Video capabilities

Up to DCI 8K / 30p (full width)

UHD 4K 60p




(1.09x crop pixels)

UHD 4K 30p




(APS-C with fullwidth or oversampled rasterization)

UHD 4K 30p




(full frame grouped into pixels or oversampled from a 1.8x crop)

Record video

HDR PQ, Canon Log, 4: 2: 2 10 bit

No

N-Log on HDMI only (10 bit)

S-Log 2, S-Log 3, HLG (8 bits)

Battery life




(LCD / EVF)

490 / 320

380 / 360

400 / 330

670 / 530

Card slots

1 CFexpress + 1 SD UHS II

1 XQD + 1 SD

1 XQD / CFe

2 UHS II SD

Cut

138 x 97.5 x 88 mm

149x110x97mm

134x101x68mm

129x96x78mm

Weight

738 grams

1016 g

675 grams

665 grams
* Sony and Nikon perform pitch and yaw correction with lens IS when a stabilized lens is used, Panasonic and Canon combine the effect of IS in the body and of the lens for pitch and yaw.
** The Panasonic can merge its 8 built-in shots, the Sony cannot. Both then require a processing step to transform these merged Raws into final images.
CoConsidering the higher entry price of the Canon R5, it's encouraging to see that it's at least competitive in almost every way (the lack of a high-resolution shooting mode is the most important omission. obvious). But more importantly, it offers more speed, high-resolution video and future-proof HDR video and still image capture compared to other cameras here.
---
Eric CANTO Photographer: Concert photos, portraits, album covers.
Visit my portfolio Visit the blog Visit the shop contact me