The best lenses for concert photography
Here's a look at the best lenses to use for concert photography.
Fixed lenses or Zooms? :

the eternal

question for the concert photo
The eternal debate: fixed objectives or Zooms. For concert photography, the answer to this question depends on the type of event you are covering. For my work, which mainly consists of photograph concerts in places large and small, I much prefer f / 2.8 zooms. The reason is simple: the flexibility offered by zoom lenses is essential for covering events such as live music, where everyone's position is often severely restricted.
If you are shooting and only have access to the photo pit, zooming in will give you the greatest opportunity to vary your compositions and create fascinating images for concert photography.
If you're shooting smaller shows without a photo pit, where you can cover from a fixed position in the crowd or have limited movement capability, the ability to easily vary your frame will be an even bigger boon.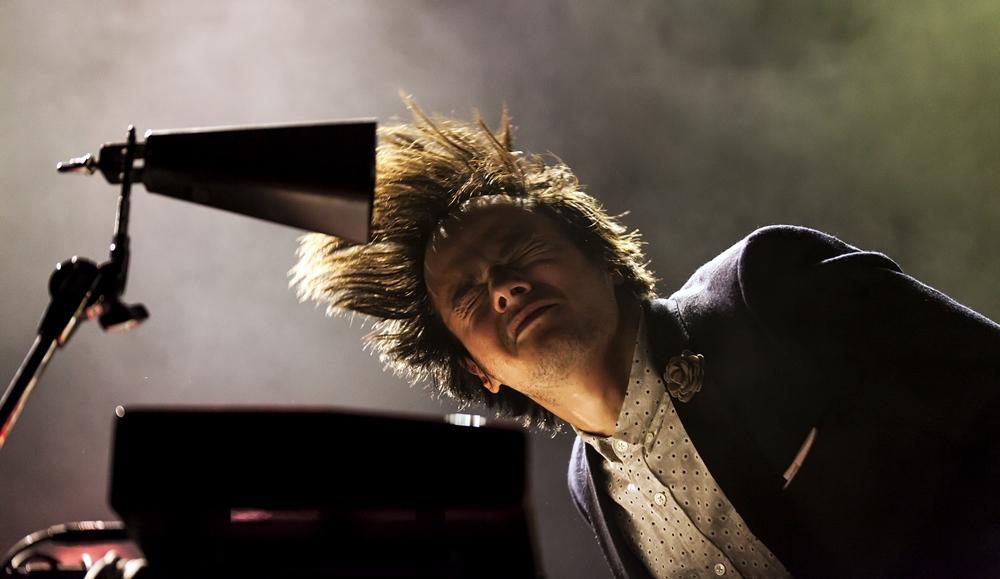 Concert photo: Situations where fixed lenses are interesting.
For very small clubs where the lighting can be particularly low, the difference of 2 zoom levels af / 1.4 prime and af / 2.8 can have a huge impact on its images.
That 2 stops difference can mean shooting at 4x faster shutter speed or 1/4 ISO setting than you would need with zoom. An af / 1.8 lens can be a big help in low light.
Beyond the purely utilitarian benefits, the quick primers can also help create images that look very different from an f / 2.8 lens.
This is especially true with shooting shallow depth of field images - consider photograph behind an artist with a large aperture of 35mm f / 1.4 with a room filled with cellphones backed up with the lights on.
The other exception to the zoom preference is for special lenses. For live photo, this means super telephoto lenses (300mm or larger lenses) or fisheye lenses. Here, the fixed focal lengths will offer the best speed in the highest performance.
Let's move on to the examples!
 Concert photo: Canon 24-70mm f / 2.8 lens
I am often asked what lens I would recommend for concert photography. The 24-70mm f / 2.8 cannon is still my first choice if the budget allows. The versatility of this range is the very reason it is a standard.
For me, it is my goal to do everything in concert photography. One 24-70 mm gun offers fantastic versatility, giving you wide angle to short telephoto, and everything in between.
If you tap on it, you can very easily cover an entire gig with just the 24-70mm focal length and create a variety of different types of images.
The f / 2.8 aperture, especially for the relatively short focal lengths covered in this range, is fast enough to give you reasonable shutter speeds, especially with the excellent high ISO performance of virtually any camera. APS-C or modern full frame.
If there is one lens to buy when starting out as a music photographer, the Canon 24-70mm f / 2.8 is my first choice.
For those who shoot large events exclusively, a lens like a 24-105mm f / 4 or 24-120mm f / 4 may also be an option.
I know of several photographers who use this lens on a 24-70mm f / 2.8, but these photographers almost exclusively shoot large, well-lit gigs.
Ultimately, the choice comes down to range and lighter weight versus light collecting ability and optical quality.
 Concert photo: The CANON 70-200mm f / 2.8
Right after the mid-range zoom, the Canon 70-200mm f / 2.8 is the Holy Grail for the concert or festival photographer. This telephoto range is especially useful for tighter framing of individual performers, whether it's shooting a singer's head or the drummer's distance behind the stage.
Isolation and range of a 70-200 mm lens f / 2.8 combine to produce images that can look drastically different from a 24-70mm lens.
For this reason, the 70-200mm f / 2.8 is the second recommendation I would make when building your kit for concert photography.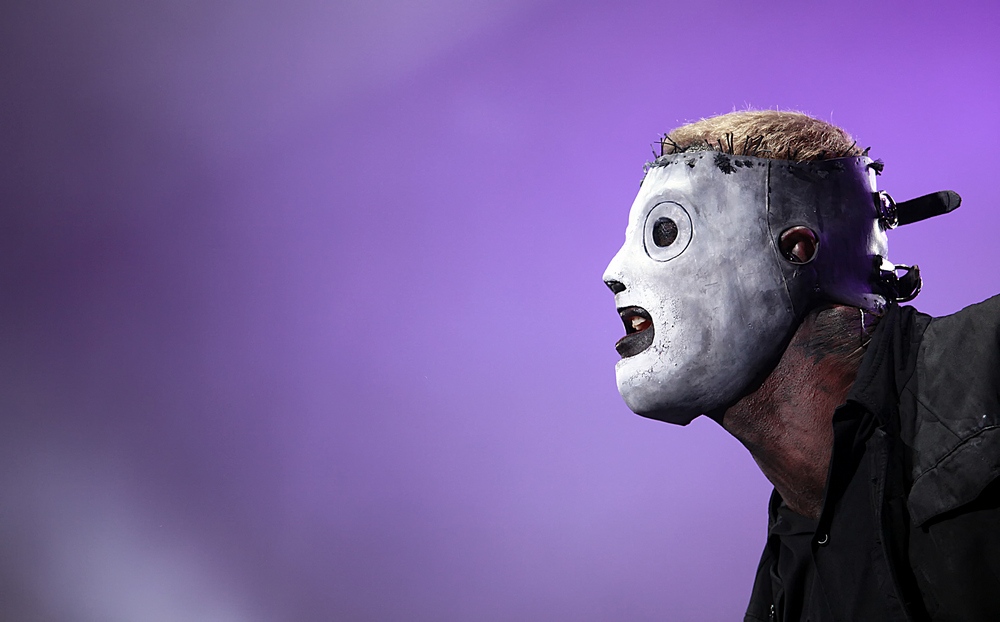 Gonzales concert - Photo credit Eric CANTO
When shooting festivals with larger stages, lenses like the 70-200mm f / 2.8 become indispensable, simply because in larger venues the distance between photographers and artists increases.
This can be especially true with very tall stages with performers 5-8 meters from your lens (or more).
Plus, the longer focal range of a 70-200mm frees up the concert photographer to explore different angles and treatments. A 200mm can give everyone the freedom to shoot from a distance, which can give performers a more flattering angle.
 Concert Photo: The Canon 16-35mm f / 2.8
Then I would recommend a Canon 16-35mm f / 2.8 . For me, this ultra wide range complements the "holy trinity" of lenses. To me, the ultra wide zoom is one of those "cool to have" lenses that can only be used 5-10% of the time, but creates images that are full of impact and often don't have any. substitute.
I love using a 16-35mm lens to shoot a hall or a huge stage, but also to be extremely close to the performers to play dramatically with perspective and scale.
To me, a lens like a 16-35mm is one that is "dispensable" most of the time, but often times it's so crazy that it will make you look for the opportunity to use that unique perspective.
Other lenses for the concert photo
35mm or 50mm f / 1.8 lens
While I prefer zoom lenses for their flexibility, sometimes nothing beats a fast prime lens. For those shooting smaller shows or more dimly lit venues, I would recommend including a 35mm f / 1.8 or 50mm f / 1.8 in your kit.
The correct focal length will depend on the type of location you are working in. 35mm for smaller sites may be preferable, while those shooting with taller scenes may benefit more from a 50mm.
Overall, I would say the f / 1.8 versions in these focal lengths are fast enough to provide a big advantage, while the cost savings over the af / 1.4 lens make these lenses a much more economical option.
Even an f / 1.8 lens will provide 1 and 2/3 stop improvement. This can be a huge advantage if you are struggling for a reasonable shutter speed and are already at the limit of comfort in terms of ISO setting.
There have been countless gigs that I have covered where having a little opening within reach made the difference between working with ease or struggling with frustrating lighting.
The 15 or 16 mm fisheye lens:
A fisheye lens can cover the same focal length as an ultra-wide rectilinear lens, but it does so in a drastically different way. This effect is the one I like to use for very large shows, just like a 14-24mm.
However, the effect is different enough that I like the option of both for my clients. In some cases, a straight look is preferable, and for others, a fisheye lens can produce an incomparable effect.
The 300mm + super telephoto lens
For remote shooting like covering an event from the mixer or from the crowd.For a much cheaper option, a 1.4x tele converter will give you excellent ability to reach close to 300mm when paired up at a 70-200mm f / 2.8.
To finish :
If you have a lens for music photography, a 24-70mm f / 2.8 is what I would recommend above any other choice for concert photography. It's the best balance of speed, range, and quality you'll find, and every manufacturer makes a professional lens to that specification.
You can get by with other lenses or slower zooms, but for most professional event photographers a constant aperture zoom like 24-70mm is king.
From there, I would buy a 70-200mm f / 2.8 because for me it is still essential for a concert photographer. With a mid-range zoom and 70-200mm, you can cover almost anything that comes your way as a music photographer.
Beyond that, it all depends on the special lenses: ultra-wide, fisheye and super telephoto. These lenses are the "must have" pieces. But while they're not strictly necessary, they can help create images that set you apart.
---
Eric CANTO Photographer: Concert photos, portraits, album covers.
Visit my portfolio Visit the blog Visit the shop contact me